June 2023 Honoree
Kristy Pahvahtyah
Honored by her students, Gabby and Lili Borquez
Pueblo Gardens PreK-8 School, Tucson, Arizona
story by: Patty Talahongva, Journalist
"As a teacher, how can we build transformative change not just in our communities but in our societies?"
---
Kristy Pahvahtyah
Kristy Pahvahtyah remembers well her first day as a teacher at Pueblo Gardens PreK-8 School in Tucson, Arizona.  "It was a hot, sunny day in Tucson. I remember my daughter helped me set up my classroom. We got the keys and opened the door, and it was just empty space. She looked at me, and said, 'Mom, you're going to be a teacher!'"  
"That's when it clicked and I said, 'Yes, I am!'" 
After years of work as a teacher's aid and as a student teacher, Pahvahtyah was no stranger to the classroom.  But still, she recalls being nervous as she waited for her first students to arrive. 
Liliana Borquez, 11, was one of those students. "She was very caring, and I remember it felt like she was nervous and we were all nervous too," Liliana, who goes by Lili, remembers. Both teacher and students were coming back into the classroom for the first time after the COVID-19 pandemic. "She was caring because she knew that we spent some of our school year online, so she understood that some of our scores were a little bit down. She would say, 'It's ok that your grade levels are low because you are still adjusting from the pandemic and online school.'"
"What do I want for [my students], not just now but for life? It's those concepts to have respect, integrity, and be humble."
---
Kristy Pahvahtyah
Pahvahtyah is Hopi and grew up on tribal lands, and in those first days she introduced her students to some of her culture's core values. "No rules, just expectations around our Hopi values of kyapsi, nami'nangwa, sumi'nangwa.  Even though my students don't speak the language, they understand!" Pahvahtyah says.
Kyapsi means respect for all things, and nami'nangwa means helping others without being asked to or expecting any kind of compensation. Sumi'nangwa means coming together to contribute something valuable to the community. 
"I thought about what made me the person that I am today, and it's those values. What do I want for them, not just now but for life? It's those concepts to have respect, integrity, and be humble," Pahvahtyah says.
"She wouldn't hide her culture. It was a big part of our classroom," says Lili. "She had signs with words in her Native language and we would all use the words."   Lily's mother, Amanda Borquez, appreciates how Pahvahtyah expresses her culture in the classroom: "It's a way that it's not prideful but she has pride. It's amazing how she does it." 
Editor's Note: 'Pahvahtyah' is sometimes spelled 'Pavatea;' Kristy prefers the 'Pahvahtyah' spelling which honors the original Hopi name and language.
Though Kristy Pahvahtyah is still relatively new to the teaching profession, she brings with her the knowledge of her Hopi people, whose ancestry goes back a millennium, with villages that are among the oldest in the United States. 
Pahvahtyah's tribe is located in what is now known as northeastern Arizona. She was raised at First Mesa, where Walpi, one of the oldest documented communities in the country, is located. She went to Polacca Day School, a name that recalls the days of forced education of the Hopi people whose children were ripped from their homes, families, clans and tribe and taken to far away boarding schools where they were taught trades and domestic science. Once missionaries started building elementary schools on the reservations, they added the word "day" to the school names to let the parents know  students could return home each day when the school day was over. 
Pahvahtyah was lucky in that by the time she went to high school, she didn't have to go to a government-run boarding school like thousands of other Hopi kids before her. The tribe had opened its own school, Hopi Junior Senior High School, which serves the entire reservation, with students bused in from more than 20 miles away. 
Knowing her tribe's history with education and other challenges, Pahvahtyah first thought she wanted to be a lawyer and earned a Gates Scholarship to study pre-law at University of New Mexico.  But fate stepped in and changed her course in life.  When she learned that her mother had been diagnosed with stage III ovarian cancer, Pahvahtyah, who is an only child, left school and returned to her home to care for her.
Back in First Mesa, Pahvahtyah took a job as a teacher's aide with Polacca Day School, where she herself had attended, and then Second Mesa Day School.  For four years, she excelled in the classroom as a teacher's aide.
Then one day, representatives from the University of Arizona's Indigenous Teacher Project (ITEP) paid a visit to First Mesa Day School.  ITEP, which was founded in 2016 through a grant from the US Department of Education, work to increase the number of Indigenous teachers serving Indigenous students, schools, and communities. Through the two-year program, cohorts of Indigenous pre-service teachers complete an Elementary Education degree, with a focus on Indigenous Education, and graduate with a teaching certificate. "I remember being so intrigued because it offered a program for teacher's aides to help pay for college," she recalls. She also liked that ITEP stressed the importance of including and incorporating culture in lessons. 
After a long battle with cancer, Pahvahtyah's mother died in 2016. One week later, Pahvahtyah got her acceptance letter from ITEP and was on her way to earning her teaching degree. "I know she would be so proud. She always pushed education. She believed education was the key to change," Pahvahtyah says of her mother.  She completed her student teaching requirement at Pueblo Gardens PreK-8 School, and after she graduated from the ITEP program with her teaching degree, she was hired full time at the same school. 
In her classroom at Pueblo Gardens, Pahvahtyah supports her students in both academic and socio-emotional growth.  "It's not just academics that stand out to me, it's real-life lessons," says Pahvahtyah, who works to provide a justice-centered education for her students.  "As a teacher, how can we build transformative change not just in our communities but in our societies?" she asks. 
Civil rights lessons in Pahvahtyah's class include Indigenous civil rights with a focus on Hispanic civil rights, because her students are primarily Hispanic.  "[The students] see patterns in their social environment," Pahvahtyah says. "They feel emotions as they break the lesson apart, understanding they are going to feel angry, question the system, and may feel bad;" while at the same time, she says, feeling pride in their identity. 
"Kristy helps students understand that our cultures and backgrounds will always be a part of us, and that it can be a strength to grow on."
---
Dr. Michael Konrad, Principal at Pueblo Gardens
Each morning, Pahvahtyah holds class meetings in which she asks the students what they did over the weekend or what has been in the news.  She then asks them to share something personal, guided by a prompts like, "What is one concept of yourself that you really value?" Each student's reflection is respected by the classmates, whether or not they agree. 
She gives the example of teaching about Cesar Chavez and the economical impacts of big farming. She stuck to the curriculum standards but integrated lessons about Chavez and his struggle to help the farmers get better wages. That lesson led to her talk about Hopi dry farming and the blue corn her people raise.  "I brought my kids some piki and typed up a whole lesson," which included both science and vocabulary, Pahvahtyah says.
Piki is made from blue cornmeal, water and ash from the salt bush. The mixture looks like a pancake batter and it is spread by hand over a stone heated by a fire. Each layer is paper thin and is rolled up similar to a burrito. "The piki was really good!" says Gabby Borquez, Lili's younger sister who is in Pavahtyah's class this year.  "It had a smoky flavor from cooking it on a hot stone. It was kinda like a tortilla chip but a little flimsier."
"They really liked it!" Pahvahtyah says with delight. "I was so surprised because they haven't grown up on that food; [Hopi] food is very bland, I didn't think they would really care for it but they loved it! Some had two rolls, some asked if they could take some home for their parents to try.  It was really neat."  The lesson also included a video on the process of planting, tending, harvesting, then grinding the corn before the actual cooking takes place. 
"The process begins way before you actually have your food. That's what we [Hopi] tell our own kids: we don't waste the food because people worked hard to make it," says Pahvahtyah. "That helped the students appreciate it."
Dr. Michael Konrad, the principal at Pueblo Gardens, grew up in Arizona but admits he didn't know much about the Hopi people until he watched Pahvahtyah teach. 
"What I found interesting is how one's own culture can be honored and can be made a part of one's role as an educator," says Konrad.  "Kristy helps students understand that our cultures and backgrounds will always be a part of us; and it can be a strength to grow on that can shape who they are and how they see the world and how they can shape whatever community they are a part of."
One example of that is how Pahvahtyah changed a simple poetry assignment. "We're revising the concept of poetry and figurative language," she said. She had the students create poems starting with the prompt "I Am From," that showed their unique identities. Parents were invited to the Poetry Slam to hear what the students wrote. 
 One of her students who is Hispanic and Yaqui talked about his dual identities. Another student wrote about his Tohono O'odham heritage. Yet another student wrote, "I am my Nana's house," because he spends so much time there.
"The way that she was so proud of her culture translates to the kids as 'Hey, I can be proud of my culture.'"
---
Amanda Borquez, mother of students Lili and Gabby Borquez
Borquez is White and her husband is Mexican-American, and she says Pahvahtyah encouraged Gabby to celebrate both sides. "All these beautiful cultures that they talked about – she's setting them up for the future to be tolerant," says Borquez. "You're not supposed to judge a person by what they look like. That's what she teaches. I just love her lessons." 
Pahvahtyah herself participated in the Poetry Slam by reading a poem about the Hopi ceremonies she participated in as a girl. She  also showed photos of her home and culture. 
"I cried and my kids were embarrassed!" says Borquez. "The way that she was so proud of her culture translates to the kids as 'Hey, I can be proud of my culture.'"
There was a big turnout for that event, and it was so popular that Konrad asked Pahvahtyah to do a similar project with staff members at the start of the next school year as a way to learn about students and for the staff to get to know each other better.  "I definitely see in her the capacity for leadership. I feel blessed to have her serving our community," says Konrad.
Pahvahtyah finds ways to integrate culture and pride into all aspects of learning, including a geography lesson that led to some interesting discoveries for the students.  "We had to search up where our last name was from," says Lili. She was surprised to learn the origin of her last name, Borquez.  "It's mainly in Chile and Spain. I didn't know my last name went to Chile and Spain!"  
In addition to being such a powerful influence in the lives of both Lili and Gabby, Borquez says Pahvahtyah is already helping her son, Christian, even though he's only in second grade. Christian excels in math and needed to be challenged so his teacher and Pahvahtyah worked out a plan for him to go to Pahvahtyah's class once a week to learn math. That meant taking on additional duties for Pahvahtyah and keeping his mother updated. 
"Ms. Pahvahtyah helped build his confidence. She pushed him to learn more concepts and that opened up a whole new level for him," Borquez says.  "Ms. Pahvahtyah allows her students to make choices, she sets expectations, and follows through with consequences. As a parent, I think it established them to really know what it's like to be an adult. We make choices, we do things day to day and there's consequences. She really gives the students the tools to succeed and make the choices." 
It all comes back to the Hopi philosophy of Sumi'nangwa and the wisdom of a thousand ancestors who have taught Pahvahtyah the values that guide her as a teacher.  "In any general teacher prep program they say to build from your prior knowledge," says Pahvahtyah.  For her, that knowledge is rooted in her Hopi culture. 
"She's teaching them to be good humans. Our world needs better humans and she is definitely helping with that for sure," says Borquez. "I'm 35 years old and she makes me want to be better!" 
Photos by Mamta Popat
Stories you may like
---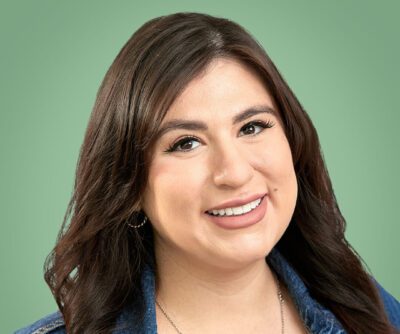 Yaritza
Sifuentes
C.E. King High School
Houston, TX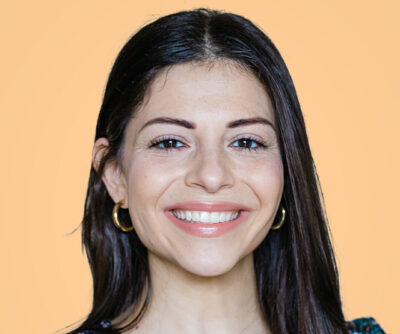 Gahl
Amitay
Elsmere Elementary School
Delmar, NY
Teshawn
Leslie
PSJA Sonia M. Sotomayor P-TECH High School
Pharr, TX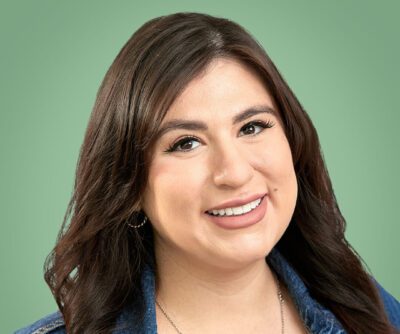 Yaritza
Sifuentes
C.E. King High School
Houston, TX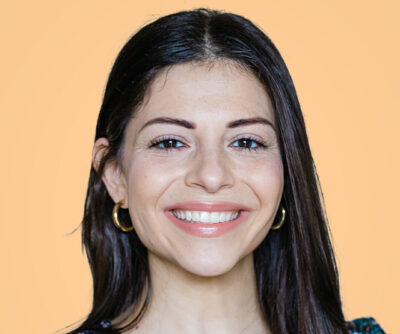 Gahl
Amitay
Elsmere Elementary School
Delmar, NY
Teshawn
Leslie
PSJA Sonia M. Sotomayor P-TECH High School
Pharr, TX