September 2023 Honoree
Yaritza Sifuentes
with her students, Emily Arredondo and Jesus Rodriguez
C.E. King High School, Houston, Texas
story by: Jorge Castillo, Journalist, Los Angeles Times
"She's the favorite teacher for all the right reasons. Every school should have a Ms. Sifuentes."
---
Rebecca Zalesnik
Yaritza Sifuentes sees herself in so many of her students. 
The lack of resources available to them. The need for strong role models in their community. In many cases, the language barrier at home. 
Sifuentes was born and raised in the Houston area, the oldest of four children born to immigrant parents from Mexico. She was the first in her family to graduate from high school and the first to graduate from college. She understands the struggle, the pressure, the long odds her students face. 
"They're like me growing up," Sifuentes said. "It's my demographic."
Sifuentes, 30, began her sixth year teaching math at C.E. King High School last month. The school is located in a Title I district–meaning at least 40% of students are from low-income households–in Houston. The student body of 2,500 is about 60% Latino and 40% Black. 
Sifuentes teaches algebra to freshmen and geometry to seniors as one of the 13 teachers in the school's STEM Academy. The children in her algebra class are already a year behind their high-performing peers who took the subject in eighth grade. More than half of her 140 students are ESL. There are constant challenges, but she does not relent. She excels. 
"Next thing you know, 95% of them are passing because they had her for a teacher," Rebecca Zalesnik said. "She's literally been A's and B's, top notch in the state. She could compare with anybody in the state of Texas on scores in algebra. And that is not easy."
Zalesnik, the district's director of innovative programs, has worked closely with Sifuentes as her supervisor for seven years. 
"She's one of those rare people that can see potential in every kid instead of dismissing them at any point," Zalesnik said. "She truly believes that every kid has enough in them to do well. It's just one of those caring things. She's a good caring human. It's not a business to her." 
"She's like a second mother to me."
---
Jesus Rodriguez
Emily Arredondo was one of those kids. She walked into her ninth grade algebra class last year without a grasp of the subject. She took algebra in eighth grade but cycling through three different teachers rendered learning the material difficult. Nothing stuck so she had to take the class again. It was immediately different learning from Sifuentes. Now algebra is one of Arredondo's two favorite classes. 
"I went into ninth grade not knowing anything about algebra," said Arredondo, a sophomore who nominated Sifuentes for the Honored National Teaching Award. "Without her, I wouldn't know anything about it."
It's been a year since Arredondo learned about slope in Sifuentes's class, but she still remembers the steps: 
Distribute

Combine like terms

Gather X's to one side 

Add and subtract

Multiple and divide
How did she remember that? Sifuentes taught the students an acrostic to memorize: Don't Call Grandpa After Midnight.
"They're almost like hacks to help us find the answers," Arredondo said, a sense of awe tinting her voice. 
Sifuentes's lessons are not your standard math lessons. As a STEM educator, she uses a project-based curriculum to engage the students. Every nine weeks there's a new project, a real-life problem to solve together. The projects could include LEGOs or money or even robots.
For one popular project, Sifuentes requested rovers so students could design a mini city and program a robot to deliver pizzas to the houses. They named the streets and learned some coding along the way. 
In another project focused on area and perimeter in geometry, the students built a house with certain dimensions with enough room for a pool. The plan required presenting the materials needed and a budget. They built the models using birdhouses. Another project had students create their own Monopoly game that included questions to help prepare future students for an exam.
"I'm just trying to make math fun for them because there's not enough women and minorities in the STEM field," Sifuentes said. "Giving them that is kind of changing the way that their path is going because so far I've had two students come back and visit me, and now they're teachers. So I feel like, little by little, I'm changing the world."
That feeling is why Sifuentes is a teacher. She never envisioned choosing the profession growing up, let alone growing to love it. She was a senior at the University of Houston-Clear Lake majoring in accounting when she became an AVID tutor. She took the job–working with first-generation, low-income students with a focus on organizational skills–for some side money to get through school.
Sifuentes wound up loving it and changed her mind: She obtained her teaching certificate and got a job at C.E. King upon graduation. 
"I've been in this business 34 years," Zalesnik said. "Some teachers you can't give everybody to. She can teach every kid because she's well planned, she's very organized, but she cares to a whole other level. If any of her students do not perform successfully or have a good day, it bothers her. She's going to make sure that it doesn't happen twice. She really cares." 
"She goes above and beyond for her kids. She understands their needs as far as being able to relate to them."
---
Stephanie Argueta
Sifuentes's impact resonates beyond her classroom. 
On the side, Sifuentes is the lead teacher of the high school's P-TECH program and she schedules the TSI Assessment–the college entrance test for Texas–for students so nobody misses it. 
"If they don't show up, she'll call the house and she'll find them," Zalesnik said. "She'll do whatever it takes to make sure they are ready for college." 
Every other Wednesday she hosts tutorials after school that are usually packed with former and current students. One Wednesday a month she also hosts STEMtastics, an after-school program that integrates students from different grades around a project. One day they're building a catapult. Another day they're trying to make the strongest bubbles. 
In the spring, she's an after-school C-STEM coach for an innovation team that she takes to a competition every year. The team is delivered a kit of unknown items with a real-world problem to solve. They meet one day a week for a few months before competing with other teams in the district. 
"She is an amazing teacher," said Stephanie Argueta, who is in her second school year working with Sifuentes as a STEM and P-TECH coordinator. "I just don't say that about any teacher. She goes above and beyond for her kids. She understands their needs as far as being able to relate to them."
Sifuentes's efforts have helped produce a sense of community among STEM students where upperclassmen volunteer to help their younger peers.  
"It's just instinctively built in for them," Argueta said. 
For Jesus Rodriguez, Sifuentes is more than a math teacher.
"She's like a second mother to me," he said in Spanish. 
Rodriguez also had Sifuentes as his algebra teacher as a freshman last year. She made the subject easy to understand, but that wasn't the only reason why she left an impression on him. She made him feel at home. 
For example, When Rodriguez missed class on his 15th birthday because he had a hospital appointment, Sifuentes had the class sing "Las Mañanitas"–a traditional Mexican birthday song–the next day. 
"With that class, I felt like I had another family, a bigger family," said Rodriguez, who also nominated Sifuentes for the Honored National Teaching Award.
"If they don't show up, she'll call the house and she'll find them. She'll do whatever it takes to make sure they are ready for college."
---
Rebecca Zalesnik
Sifuentes became pregnant with a boy near the end of the last school year. Her routine stayed the same. Alarm at 5 a.m., a 30-minute commute, and classes until 2:50 p.m. followed by her assortment of after-school activities. 
"She was on her feet, running around," Argueta said. "She didn't skip a beat."
She recently returned to work for the school year two months shy of her due date to a new classroom on the second floor with a big-screen TV and a huge whiteboard along the back wall. It's where she'll continue pushing her students, ones just like her, beyond their own expectations one project at a time.
"She's the favorite teacher for all the right reasons," Zalesnik said. "Every school should have a Ms. Sifuentes."
Photography by Laurie Perez
Stories you may like
---
Tracy
White
Choctaw Middle School
Choctaw, OK
Maralynn
Markano
Arrowhead High School
Hartland, WI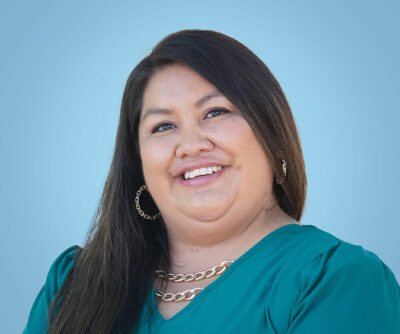 Kristy
Pahvahtyah
Pueblo Gardens PreK-8 School
Tucson, AZ
Tracy
White
Choctaw Middle School
Choctaw, OK
Maralynn
Markano
Arrowhead High School
Hartland, WI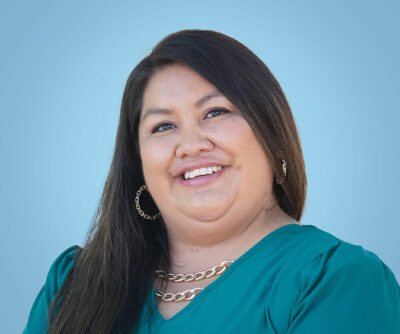 Kristy
Pahvahtyah
Pueblo Gardens PreK-8 School
Tucson, AZ