Our Team
Wisdom
Baker
Social Media Intern

"Learning by Mrs. Estela's example of generosity, authenticity, and gentleness within her classroom environments has inspired me to always be asking the question 'what small gestures can I do to make the people around me feel valued?'"
Wisdom Baker is an undergraduate Strategic Communications major, Criminology minor at Howard University in Washington DC. She is working towards engaging with community programs and mission-based organizations to fulfill her aspirations of humanitarianism in vulnerable communities. She works to create a more empathic society, and this shines through her involvement in teaching, social media outreach, personal development, and donation drives outside of her academic schedule.
Kim
Barrett
Executive Director

"My third grade teacher, Mr. Ross, had such a profound impact on me as a student and as a person. He made learning fun and exciting, and I have such vivid memories of his Goosebumps readings, Tower of Hanoi competitions, and class circles. He took time to check in with us about life outside of school, and he made me feel seen, important, and capable. I hope every child has a Mr. Ross in their life, and I hope every Mr. Ross knows what a difference they make. "
Kim Barrett brings over 14 years of experience in the education sector to Honored. Her expertise includes talent strategy, leadership development, strategic planning, and fiscal management. She began her career as a college admission counselor in Arkansas and subsequently spent over a decade in district administration at DC Public Schools. As Deputy Chief of Schools, Kim served as an advisor to DCPS' Deputy Chancellor, ensured collaboration and alignment across functional offices, led strategic initiatives, and oversaw administrative and financial operations for 4 offices comprised of over 600 employees and a total budget of $140MM. Kim has also served as an independent consultant supporting strategic planning, talent strategy, and grant management for a variety of school districts, charter management organizations, non-profits, and mission-driven organizations working in K-12 education. Kim holds a bachelor's degree in history and international relations from Hendrix College, a master's degree in public policy and human development from Maastricht University, and an executive master's in leadership from Georgetown University's McDonough School of Business.
Katherine
Boone
Co-founder

"My high school English teacher, Mark Crotty, pushed me not just to write, but to think of myself as a writer. That identity has been fundamental to whom I am and to all the choices I've made about my education and work since. It is impossible for me to repay Mr. Crotty for all he did for me, but Honored is my best attempt."
Katherine co-founded Honored in 2016.  She is the Vice Chair of the board at the Boone Family Foundation, a Texas-based organization dedicated to improving children's quality of life through education, to advancing equity for women and girls, and to promoting environmental stewardship.  She also serves on the board of the PEN/Faulkner Foundation, where she chairs the Education Programs Committee. Katherine has previously served on the boards of DC Prep, a Washington, DC-based public charter school, and Teach for America DC, Reading Partners DC, and the Greenhill School Alumni Association.  Katherine graduated Phi Beta Kappa and magna cum laude from Princeton University and received a master's degree with honors in American History from the University of Texas.  She and her husband, Joshua Geltzer, live in Washington, DC with their three children.
Mary
Dean
Director or Operations, Programs, and Strategy

"Cheer was the thing that kept me going. I started competitions at just 4 years old. Later, I competed against teams from around the world and was globally recognized with my all-star team... and then I had an injury. Mrs. Cartmill taught me that I am not defined by the sport I play but by my character and how I treat others. Her ongoing willingness to teach me not only about the sport but also about life is what allowed me to push through the rough patches and come out stronger as a leader. I will never forget the boundaries she helped me break through and her kind words of wisdom."
Mary brings 7 years of combined EA, operations, and HR experience with high-growth, startup Founder/CEOs to the team. Having spent most of her career supporting organizations with overall operations and building processes from the ground up, Mary brings a unique pairing of business development and structural improvement to provide successful implementation for our programs. Her areas of expertise include project management, system migration, process development, data analysis, and strategic problem-solving. Mary has worked with industries across B2B and B2C in digital marketing, recruiting and staffing, nonprofit organizations, and more. She focuses on helping organizations solve their most difficult problems with effective solutions so that they can become more efficient while scaling. Known for having a keen eye for spotting gaps in processes, Mary has a tendency to take initiative and create workflows from scratch to help streamline those for both internal and external clients. Mary is passionate about understanding the "why" and approaches problems with proactiveness to prevent organizational fires from occurring in the future. This has allowed Mary to truly appreciate all functions needed in honoring and elevating transformative teachers. Mary is on a mission to see that others have a starting point without having to start from zero. Working with and mentoring colleagues around the globe throughout her career has provided some of her most fulfilling moments.
David
DeJesus
Accountant

"As a student who decided early on that the accounting/business path was right for me, I benefited from many wonderful teachers throughout my school years. Mr. Edward Bailey, Jr. stands out as the teacher who helped me broaden those focused business skills. He taught and pushed me to learn and practice how to write and speak in public effectively. To this day, I pull his communication books and class notes when I think I need a refresher—thank you, Mr. Bailey!"
David is an Associate with Your Part-Time Controller, a national firm specializing in financial management for non-profits. David previously served in senior financial, audit and operations positions for non-profit and for-profit companies. As a long-time CPA/MBA, David brings over 30 years of experience to Honored, so Honored can concentrate on what it does best: provide support for a better teacher world.
Karen
Sonneborn
Co-founder

"I was inspired to start Honored by my late father, a university professor, who was deeply influential in so many of his students' lives. It meant the world to him when former students reached out to share how much he meant to them. I know he would have loved reading the stories of our Honorees."
Karen co-founded Honored in 2016 and served as its CEO until 2023.  Previously, she worked at Warner Bros. in business development and at Goldman Sachs in investment banking.  She is a Trustee, member of the Executive Committee, and Chair of the Advancement Committee of The Potomac School, an independent K-12 school outside of Washington, DC. She also serves on the President's Advisory Council and the Advisory Council of the School of Public and International Affairs at Princeton University.  She has served on the boards of San Francisco Ballet, East Palo Alto Tennis and Tutoring, Ambassadors for Lucile Packard Children's Hospital, the Los Angeles Zoo, and KCET, Southern California's largest public television station.  While with KCET, she co-founded the award-winning KCET Council for Children and Families.  Karen graduated magna cum laude with a degree in Economics from Princeton, where she was co-captain of the varsity tennis team, and received an MBA with honors from UCLA.
Board of Directors
Snehal
Amin
Founder and Managing Partner, The WindAcre Partnership
"I've been fortunate to have many great teachers, but when I think of impactful, I think of Mrs. Carlton in 4th grade. She once said to me, 'Snehal, you can't always get your way, and you're going to have to learn to deal with that.' It's not that we don't all hear that in life, but when she said it it sank in. To this day I remember the moment, and I try to remember the meaning. Wherever you are, thank you, Mrs. Carlton."
Snehal is Founder and Managing Partner of The WindAcre Partnership, a long-term value investment firm based in Houston.  He was a founding Partner of two other successful firms, Theleme Partners and The Children's Investment Fund.  Snehal started his career at Goldman Sachs, where he was most recently a Vice President in the private equity arm of the firm.  He received an A.B. in Economics and Political Science from the University of Michigan and an M.B.A. from the Stanford Graduate School of Business.  Snehal and his wife are active philanthropists, supporting causes aimed at improving educational opportunities and outcomes for underprivileged children in the U.S. and globally.
Britton
Banowsky
Executive Director, College Football Playoff Foundation
Britton Banowsky was named the first Executive Director of the College Football Playoff (CFP) Foundation in July 2015. He leads the organization's philanthropic initiative, as well as its capstone project, Extra Yard for Teachers (EYFT). Banowsky's role includes enhancing the CFP Foundation, as well as building sustainability for the program. Prior to his role with the CFP Foundation, Banowsky served as commissioner of Conference USA for 13 years and was a member of the CFP Board of Directors. A licensed attorney, Banowsky was general counsel for the Big 12 Conference for six years. From 1993 - 1996, he was commissioner of the Southland Conference. Outside of the CFP Foundation, Banowsky has been involved with many public service programs in Dallas. He served on the Dallas Mayor's Task Force on Poverty, is one of three officers of a new nonprofit to transform neighborhoods in Dallas, has been president of the Heart of Dallas, and chaired the Dallas Commission on Homelessness. Born in Los Angeles, he is a graduate of the University of Oklahoma, where he earned both a business and a law degree. Banowsky and his wife, Cindy, have three children: Kendall, Brit and Wade, as well as four grandchildren, Cora, Winn, Wade and Lila.
Brooklyn
Batey
Chief of Staff, Kode with Klossy
"Mr. Pritchard was the first and only teacher I had that looked like me. Every day I walked into his classroom greeted by a poster of Malcolm X and he always reminded me I belonged in a space that didn't always represent me. He held us to high standards and built relationships that lasted through adulthood until he passed away far too soon. I will forever be grateful for the impact he had on me."
Brooklyn is the Chief of Staff at Kode with Klossy, a nonprofit introducing young women and non-binary students to STEM. Prior to that she served as the Senior Director of Programs and Partnerships at the Honored. She also spent time in the education policy sector consulting with multiple K-12 and higher education clients. She spearheaded her passion for elevating education equity as an 8th grade ELA teacher in Denver, CO. Brooklyn received her Bachelor's degree from the University of Denver and went on to receive a Master's in Teaching from Relay Graduate School of Education and a Master's in Education Policy at Georgetown University. She now resides in Washington, DC and enjoys coaching lacrosse, watching live sports and exploring the city.
Katherine
Boone
Co-founder, Honored
"My high school English teacher, Mark Crotty, pushed me not just to write, but to think of myself as a writer. That identity has been fundamental to whom I am and to all the choices I've made about my education and work since. It is impossible for me to repay Mr. Crotty for all he did for me, but Honored is my best attempt."
Katherine is Co-founder of Honored.  She is the Vice Chair of the board at the Boone Family Foundation, a Texas-based organization dedicated to improving children's quality of life through education, to advancing equity for women and girls, and to promoting environmental stewardship.  She also serves on the board of the PEN/Faulkner Foundation, where she chairs the Education Programs Committee. Katherine has previously served on the boards of DC Prep, a Washington, DC-based public charter school, and Teach for America DC, Reading Partners DC, and the Greenhill School Alumni Association.  Katherine graduated Phi Beta Kappa and magna cum laude from Princeton University and received a master's degree with honors in American History from the University of Texas.  She and her husband, Joshua Geltzer, live in Washington, DC with their three children.
Kareem
Farah
Co-founder and CEO, Modern Classrooms Project
"Mr. Seechin was one of my math teachers in high school and had a unique ability to both invest time and energy in my academic goals and support me as an individual. Mr. Seechin was able to think broadly about my needs as a student and personalize his support to ensure that I had the skills to realize my full potential. He had a profound impact on my life at that time and for years to come."
Kareem Farah spent his teaching career as a high school math educator in Hawaii and Washington, DC. He earned his undergraduate degree from Washington University in St. Louis and later received a master's degree in secondary education at Johns Hopkins University. Instead of using a traditional lecture model, Kareem taught mathematics through a blended model where students accessed content through his self-made videos. The cornerstone of his classroom was the ability for students to work through the content at their own pace and Kareem's ability to employ mastery-based grading to evaluate student learning. In 2018, Kareem received the DC Public Schools Award for Classroom Innovation and was featured in Edutopia and CBS News for his work. In an effort to scale his classroom model, Kareem co-founded a nonprofit, Modern Classrooms Project. As the CEO of the Modern Classrooms Project, Kareem and his team train and support teachers who seek to redesign their classrooms around blended, self-paced, mastery-based learning to better meet all students' unique needs. Kareem tweets regularly about education at @KareemFarah23.
Alka
Pateriya
Director of Strategy and Partnerships, Council of the Great City Schools
"I'll always be grateful to Mr. Morris, one of my high school social studies teachers. He inspired and challenged us every day in class, and graciously put up with a group of snarky teenagers (sadly, myself included) who thought we knew it all. He was the reason I decided to become a secondary social studies teacher. I look back on my years as a secondary teacher and administrator and hope that I had even a bit of the impact on my students that Mr. Morris had on me."
Alka is a professional in the K-12 education sector, currently Director of Strategy and Partnerships at the Council of the Great City Schools. She has been a middle school teacher, Dean of Students at a public boarding school in DC, researcher and project director, and company leader. She's lived in Washington, DC, for over 25 years. She holds a B.A. from Northwestern University and an M.Ed. from George Washington University.
Eugene
Pinkard, Jr.
Director, Practice and Leadership, Aspen Institute Education and Society Program
"They said Mrs. Eley was the meanest teacher in school, so I was dreading 4th grade. Sure enough, she welcomed us without a smile. Yet, through the next nine months we learned, laughed, took risks, and we felt…loved. Mrs. Eley's stern exterior belied a true educator's heart. In 5th grade, I got straight A's for the first time. The first thing I did was take my report card down the hall to show Mrs. Eley how high she had lifted me."
Gene is Director, Practice and Leadership, at the Aspen Institute's Education and Society program. A longtime educator and leader, he leads Aspen Institute's urban district networks, supporting superintendents, chief academic officers, and other leaders to deepen their learning and refine their improvement strategies. Gene was most recently the Chief of School Design and Continuous Improvement at DC Public Schools, where he led partnerships for high-need schools. Previously, Gene was Instructional Superintendent for middle schools, focusing on racial equity, Common Core implementation, and leadership development. He was also principal at Marie Reed Elementary School and Maya Angelou Public Charter School.
Sherrese
Smith
Managing Partner, Paul Hastings
Sherrese Smith currently serves as Managing Partner of Paul Hastings. In addition, she is the Vice-Chair of the Data Privacy and Cybersecurity practice and a partner in the Media, Technology, and Telecommunications practice. Ms. Smith is based in the firm's Washington, D.C. office. As Managing Partner, Ms. Smith helps direct the growth, management, and strategy of the firm. In her practice areas, she is known as one of the preeminent Data Privacy and Cybersecurity and Media and Technology attorneys in the country. Consistently ranked as a leading lawyer in Chambers USA and Legal 500, she is consistently recognized throughout the legal, media, communications, and technology industries for her leadership, business acumen, and dedication to clients. Her work includes data privacy and cybersecurity and breach response issues, crisis response, regulatory investigations, and enforcement proceedings as well as counseling on global privacy and cybersecurity matters. Ms. Smith is also renowned for superior advisement on crisis issues, and as a result is regularly sought after by corporate board members and the C-Suite. Before joining Paul Hastings, Ms. Smith served as Chief Counsel to Chairman Julius Genachowski at the Federal Communications Commission. She was responsible for determining the agency's business and policy agenda on a multitude of media and technology matters and for leading the FCC's cross-agency efforts to refine and implement new rules on data privacy and cybersecurity for multinational companies navigating complex data and privacy rules in the U.S., EU, and Asia. Ms. Smith's work also involved extensive interaction with external stakeholders, including wireless, media, cable, and telecommunications companies; industry groups and trade associations; federal and state agencies; and Congress.
Karen
Sonneborn
Co-founder, Honored
"I was inspired to start Honored by my late father, a university professor, who was deeply influential in so many of his students' lives. It meant the world to him when former students reached out to share how much he meant to them. I know he would have loved reading the stories of our Honorees."
Karen is Co-founder of Honored and served as its CEO until 2023.  Previously, she worked at Warner Bros. in business development and at Goldman Sachs in investment banking.  She is a Trustee of The Potomac School, an independent K-12 school outside of Washington, D.C., and she serves on the President's Advisory Council and the Bridge Year Program Committee at Princeton University.  She has served on the boards of San Francisco Ballet, East Palo Alto Tennis and Tutoring, Ambassadors for Lucile Packard Children's Hospital, the Los Angeles Zoo, and KCET, Southern California's largest public television station.  While with KCET, she co-founded the award-winning KCET Council for Children and Families.  Karen graduated magna cum laude from Princeton University with a degree in economics and received an M.B.A. with honors from UCLA.
National Advisory Board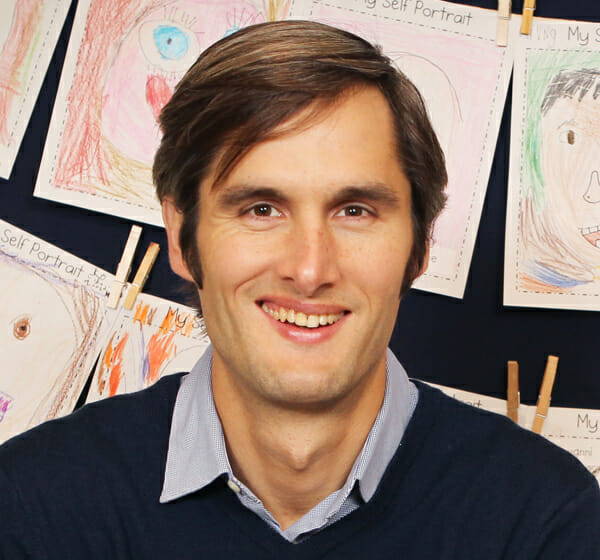 Charles
Best
Founder & CEO
DonorsChoose.org
"Mr. Buxton was my English teacher and wrestling coach in high school. I figured that if anyone ever looked up to me the way that I looked up to Mr. Buxton, I would have done my share in life--so I became a teacher, and being a teacher inspired me to start DonorsChoose.org. So we have Mr. Buxton to thank for DonorsChoose.org!"
Charles leads DonorsChoose.org, a nonprofit organization that provides a simple way to address educational inequity. At DonorsChoose.org, public school teachers create classroom project requests and donors can choose the projects they want to support. Charles launched the organization in 2000 out of a Bronx public high school where he taught history. DonorsChoose.org is one of Oprah Winfrey's "ultimate favorite things" and was featured on the cover of Fast Company as one of the "50 Most Innovative Companies in the World." For three years, Fortune Magazine has named Charles to its "40 under 40 hottest rising stars in business."  Charles graduated Phi Beta Kappa from Yale College in 1998.  
Garrett
Boone
Co-Founder & Chairman Emeritus
The Container Store
"In my junior year at Rice, I took a seminar in American history from 1870 to 1914, taught by Dr. Allen Matusov. It was in every way the perfect college course, with engaging insightful lectures by Dr. Matusow and very lively discussions with the other students. I had never enjoyed a class more and felt by the end of the semester that I knew everything about the era. I was profoundly disappointed when the final was a single question: "Look at the history of this era through the lens of economic determinism." But halfway through what I thought was a boring, simplistic essay, a light bulb turned on for me. I began to see this whole era in a different light, and found I was no longer answering a test question but looking at all the facts I knew about this era and coming to a different conclusion than I'd ever had before – the test question had become my idea that I discovered in that investigation. And it was the same thought process I used, when I was mulling over opening a store, that led me to see that there were industrial products that could be sold directly to consumers to help them organize their homes. That idea was the basis for the concept of the Container Store. By now I have forgotten a good deal of history from this era but I will always have the great gift of seeing known facts in a whole new light as a way for creating new solutions, something the world needs so badly today. I am profoundly grateful to Dr. Matusow for that gift."
Garrett co-founded The Container Store, a FORTUNE magazine "100 Best Companies to Work For" 17 years in a row and ranked #1 the first year they applied. Garrett was presented the Ernst & Young's Entrepreneur of the Year award in 1991 and is a recipient of the National Retail Federation's 1998 Innovator of the Year Award. He has been inducted into both the Retailing Hall of Fame and the Dallas Business Hall of Fame inductee. Garrett is President of The Boone Family Foundation and is Chairman of the Board for TreeHouse, Inc. He serves on the advisory boards for Groundworks Dallas, The Trinity Trust, The Dallas Women's Foundation and Teach for America- Dallas–Ft. Worth.  He co-founded the nonprofit Texas Business for Clean Air, the 2010 recipient of the CATEE Outstanding Nonprofit Organization of the Year. Garrett is a longtime advocate for public education and served on the Dallas ISD Star Commission to share business best practices with DISD. Garrett graduated from Rice University and holds a Master's in American History from the University of Texas.
Katherine
Bradley
Founding Chair
CityBridge Education
"Which teacher do I remember most clearly? Michele Manzella, my luminous, elegant, joyful Modern Dance teacher from Grade 7 through Grade 12. She taught me physical discipline, that my body needed to be trained alongside my mind, and that a calm sense of center in one would spill over into the other. And she taught me to perform. Once you have been a 15-year-old girl, standing in a leotard in front of an audience, there is almost nothing, ever again, that will give you stage fright. Ms. Manzella was, quite simply, there: a consistent, loving presence, almost every school day, for 6 years. It's that last gift teachers may forget they give, that gift of a constant, stable force for good in the changeable, emotional, often challenging lives of young people. I was so lucky to be under her wing."
Katherine Brittain Bradley is the founding chair of CityBridge Education, a Washington, D.C.-based nonprofit investing in the creation of the city's future portfolio of public schools. Focusing on new models that improve personalization, equity and student achievement, CityBridge works with educators, school leaders, and school-based teams to launch brand-new schools or to redesign existing ones. Katherine serves as a board member for the KIPP Foundation, Princeton University, the D.C. College Access Program, and the National Geographic Society. She is a former chair, and current board member, of the Washington regional board for Teach For America. In the winter of 2010-2011, she co-chaired Mayor Vincent C. Gray's education transition team. Katherine graduated in 1986 from Princeton University's Woodrow Wilson School of Public and International Affairs.
Melissa
Collins
Educator
John P. Freeman Optional School
"My father was a football coach and social studies teacher. His football players and students valued my father's leadership in and outside the classroom. He devoted numerous of hours in his school community preparing students to excel in our ever-changing society. He understood the importance of fostering a relationship with all stakeholders. He hosted ACT workshops on the weekend or social events for his football players. He played an integral part in so many lives. Therefore, it has been my goal to be an outstanding educator as my father. "
Dr. Melissa Collins has been an elementary school teacher at John P. Freeman Optional School in Memphis, TN for 19 years, where she is constantly amazed by her students' curiosity about the world around them. She is an expert in teacher leadership and voice, and she is an advocate for global learning, STEM education, and high standards. She is a member of Tennessee Hope Street Group where she collaborates with some of the best teachers in the state to advance policy and practice. To help ensure that all children have access to a caring and committed teacher, she has mentored several teachers through the National Board process. She is the recipient of several awards and honors, including: the 2018-2019 National Board Fellowship Program, the 2018 Global Teacher Prize Finalist (Top 50), the Queen Smith Award, the Stephen Sondheim Award, the Horace Mann Award for Teaching Excellence, the Presidential Award for Excellence in Mathematics and Science Teaching, the National Science Teaching Association Sylvia Shurgrue Award, and the West Tennessee Teacher of the Year. She is a proud National Board Certified Teacher in the area of Early Childhood Education.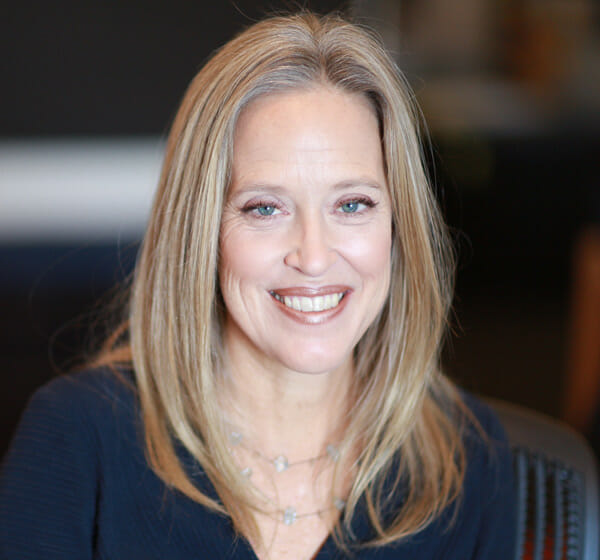 Wendy
Kopp
Founder, Teach for America and Co-founder & CEO
Teach for All
"I am so indebted to my seventh grade language arts teacher, Mrs. Fish, for whom good was simply not good enough. Her high expectations combined with her love of us as students forced me into becoming a better writer and a better thinker. "
Wendy Kopp is CEO and Co-founder of Teach For All, a global network of independent organizations that are cultivating their nations' promising future leaders to ensure their most marginalized children have the chance to fulfill their true potential. Wendy founded Teach For America in 1989 to marshal the energy of her generation against educational inequity in the United States. Today, more than 8,000 Teach For America corps members—outstanding recent college graduates and professionals of all academic disciplines—are in the midst of two-year teaching commitments in 52 urban and rural regions, and Teach For America has proven to be an unparalleled source of long-term leadership for expanding opportunity for children. After leading Teach For America's growth and development for 24 years, in 2013, Wendy transitioned out of the role of CEO. Today, she remains an active member of Teach For America's board. Wendy led the development of Teach For All to be responsive to the initiative of inspiring social entrepreneurs around the world who were determined to adapt this approach in their own countries. Now in its ninth year, the Teach For All network is comprised of partner organizations in 40 countries on six continents, including its founding partners Teach For America and the U.K.'s Teach First. Wendy has been recognized as one of Time Magazine's 100 Most Influential People and is the recipient of numerous honorary degrees and awards for public service. She serves on the Board of New Profit and is a member of the Council on Foreign Relations. She is the author of A Chance to Make History: What Works and What Doesn't in Providing an Excellent Education for All (2011) and One Day, All Children: The Unlikely Triumph of Teach For America and What I Learned Along the Way (2000). She holds a bachelor's degree from Princeton University, where she participated in the undergraduate program of the Woodrow Wilson School of Public and International Affairs. Wendy resides in New York City with her husband Richard Barth and their four children.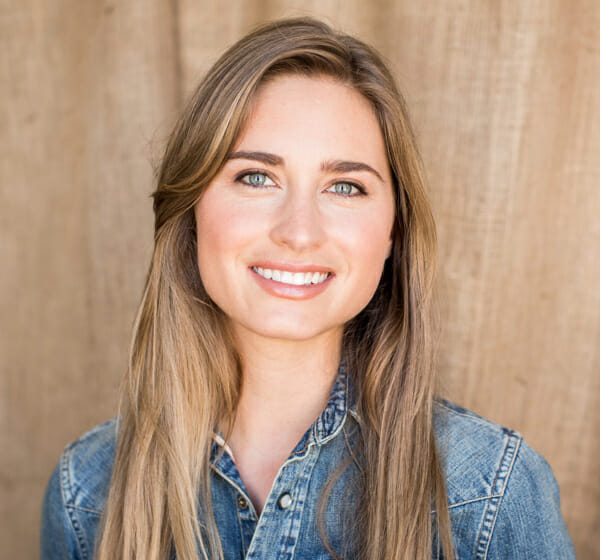 Lauren Bush
Lauren
Co-founder & CEO
FEED Projects
"One of my favorite teachers was Ms. Delia, who taught me dance starting in the 5th grade. She was creative and nurturing in a way that made me love dance and gave me self-confidence and a mode of self-expression that was very needed in Middle School."
Lauren Bush Lauren is the CEO, Creative Director and Co-Founder of FEED Projects LLC, with a mission to create good products to help feed the world. In 2004, she was an Honorary Spokesperson for the UN World Food Program, traveling to eight countries to visit WFP operations. She also helped to start the Universities Fighting Hunger Campaign in the United States. Prior to the founding of her company, Lauren worked as a fashion model, appearing on the cover of notable publications such as W, Australian Vogue, Glamour, Town and Country and Tatler. She studied photography and fashion design at Parsons in NY, and Central Saint Martins College of Arts & Design in London. She graduated from Princeton University with a BA in Anthropology, and a certificate of photography.
Michael
Lewis
Author & Journalist

"My favorite teacher in high school was Dr. Arthur White, who taught me the history of the middle ages, and also a course on western religion. He lit up my brain and kept me awake. Whenever a student fell asleep during class, Dr. White would give the student's small desk a quick, gleeful kick from below, sending desk and student through the air. Maybe for this reason I associate learning from Dr. White with flying."
Michael Lewis has published many books on various subjects, all but one New York Times best sellers. His most recent book, The Undoing Project, published in December 2016, explores the collaboration between the psychologists Amos Tversky and Daniel Kahneman, who explored the way the human mind responds to uncertainty, and gave birth the field of behavioral economics. Other recent works are The Big Short and Boomerang,  narratives set in the global financial crisis—and another, Flash Boys, published in April 2014. The Blind Side, published in 2006, tells the story of Michael Oher, a poor, illiterate African-American kid living on the streets of Memphis whose life is transformed after he is adopted by white Evangelical Christians. Before that he wrote Moneyball, a book ostensibly about baseball but also about the way markets value people. Along with The Big Short, both of his books about sports,  became movies, nominated for Academy Awards. His other works include The New New Thing, about Silicon Valley during the Internet boom; Coach, about the transformative powers of his own high school baseball coach; Losers, about the 1996 Presidential campaign; and Liar's Poker, a Wall Street story based in part on his own experience working as a bond salesman for Salomon Brothers. Michael is a columnist for Bloomberg News and a contributing writer to Vanity Fair. His articles have also appeared in The New York Times Magazine, The New Yorker, Gourmet, Slate, Sports Illustrated, Foreign Affairs, and Poetry Magazine. He has served as editor and columnist for the British weekly The Spectator and as senior editor and campaign correspondent for The New Republic.  He has filmed and narrated short pieces for ABC-TV's "Nightline;" created and presented a four part documentary on the social consequences of the internet for the British Broadcasting Corporation; and recorded stories for the American public radio show, This American Life. Michael grew up in New Orleans and remains deeply interested and involved in the city. He holds a bachelor's degree in art history from Princeton and a master's degree in economics from the London School of Economics.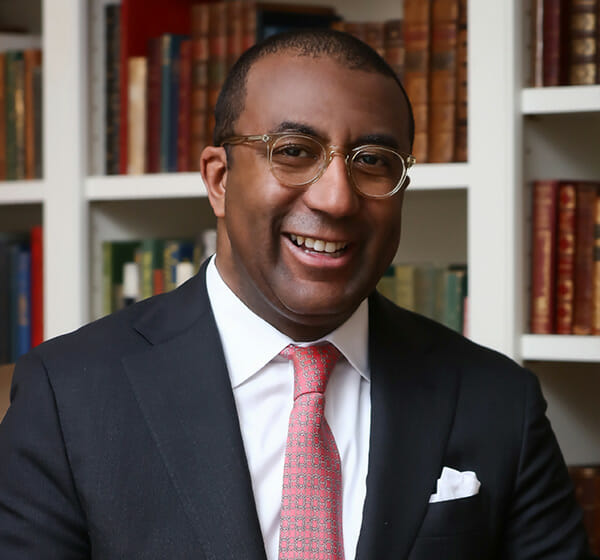 Eric
Motley
Executive Vice President
The Aspen Institute
"Until junior high, I'd had a flock of hardworking teachers, yet until I met Susan Mayes, I hadn't encountered the one who would change my life. She took me on as a special project in her seventh-grade speech class, and my "new hunger" was born. She quickly recognized my passion for giving speeches. Knowing I would need scholarships for college, she helped me enter every speech competition possible during seventh and eighth grades. Mrs. Mayes had a way of demanding the best, and with her help, we won almost every speech competition. Only as an adult have I realized what she imparted to me, that tall, skinny black kid with untested hopes: her confidence, a sense of worthiness, her standard of excellence and expectation that I would benefit from competing with others as ambitious and driven as I. She did it for no extra pay and no personal gain. Twenty-nine years later we remain friends. Someone once said that good teachers are with us for a lifetime; certainly the lessons they teach us are, and in some instances the teachers are as well."
Eric L. Motley, Ph.D., is an executive vice president at The Aspen Institute, responsible for Institutional Advancement and governance.  He previously served as Vice President and Executive Director of National Programs and prior to that he served as Vice President and Managing Director of the Henry Crown Fellowship Program. In addition to managing the Henry Crown Fellowship Program, he served as the Executive Director of the Aspen Institute-Rockefeller Foundation's Commission to Reform the Federal Appointments Process, an independent, nonpartisan effort to evaluate the Federal government's vetting and clearance procedures. Prior to joining the Aspen Institute, he served as the Director of the U.S. Department of State's Office of International Visitors within the bureau of Public Diplomacy. In 2003, he became Special Assistant to President George W. Bush for Presidential Personnel, where he managed the appointment process in the White House for over 1,200 presidentially-appointed advisory board and commission positions. He joined the White House staff as Deputy Associate Director, Office of Presidential Personnel in 2001. Eric serves on the Board of Directors of Barry-Wehmiller Companies, the Library Cabinet for the Fred W. Smith National Library for the Study of George Washington, The Smithsonian American Art Museum's National Council, The John F. Kennedy Centennial Memorial Task Force, Young Concert Artists, Board of Overseers of Samford University and is a former member of the Chapter Board of the Washington National Cathedral. He is a member of the Cosmos Club of Washington, DC and the Grolier Club of New York City. Eric is a Paul Harris Fellow of the Rotary International Foundation and Henry Crown Fellow of the Aspen Institute. He is an avid book collector of first editions and rare books with a concentration on the English writer and lexicographer Samuel Johnson. He is currently engaged in developing a collection on the scholarship of the eminent Greek scholar Sir Kenneth Dover and has written and lectured on the intellectual and political contributions of Scottish-born American Founding Father James Wilson. In October 2006, he published a volume of poetry Luminaria. Eric earned his bachelor's degree in Political Science and Philosophy from Samford University. As a Rotary International Ambassadorial Scholar at the University of St. Andrews in Scotland, he earned a Master of Letters in International Relations and a Ph.D. as the John Steven Watson Scholar.
Ben
Pham
Partner & Creative Director
Character
"Growing up in a traditional Asian family, my future seemed pre-destined--become an engineer, lawyer or doctor. And for most of my childhood, I worked toward that goal because that is what success meant. It wasn't until I took an art class in high school that I discovered my real passion. My art teacher, Neal Glasgow, gave me a graphic design magazine, a brochure to an art college, and the confidence to follow my dream. With that, he changed the course of my life. I enrolled in art college after graduation and was featured in that same graphic design magazine just 4 years later. 27 years later, I still have the magazine Neal gave me and am forever grateful for his guidance."
To call Ben Pham a self-starter would be a considerable understatement. Before finishing his graphic design degree, he maintained prestigious clients like San Francisco Ballet, San Francisco Symphony and Stanford to pay his tuition, and was even offered a design position a year prior to graduation. A perpetual early riser (4:30am!) with infinite energy we wish we could bottle, Ben looks at every day as an opportunity to do great things. As a leader of the design and strategy teams, Ben likes to draw inspiration from unexpected places, relying on his personal motto of "look in the wrong place to find the right answer." While at Character, Ben has worked with numerous brands including Adobe, Uber, Facebook, Google, Samsung, Nike, Fitbit and Amazon. When he's not in the studio in search of the next big idea, he can be found advising young entrepreneurs, snowboarding in Tahoe, cooking for friends at his home in Oakland or relaxing with his wife Tish (Character co-founder) and their adorable Yorkie, Wally.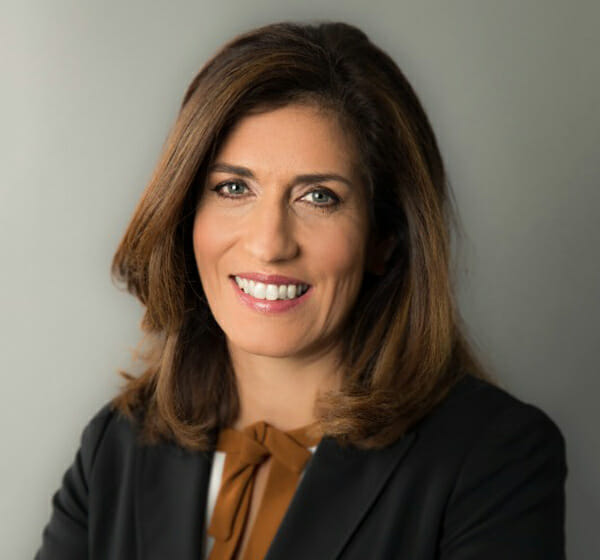 Nina
Rees
President & CEO
National Alliance for Public Charter Schools
"I have many favorite teachers, but the one to whom I owe the most is Mrs. Campbell, my French AP teacher in high school. As an immigrant who moved to this country in high school with English as my 3rd language, Mrs. Campbell saw potential in me that no other teacher saw. She went as far as meeting with the admissions office of the leading college I had applied to in order to make sure I got admitted. I don't think I ever had a chance to thank her in person but I will forever remember her not only as a great teacher but also as one who went above and beyond the call of duty to make me fit in and feel welcomed in the new world I had entered!"
Nina Rees is the President and Chief Executive Officer of the National Alliance for Public Charter Schools, the leading national nonprofit organization committed to advancing the charter school movement. She is responsible for setting the strategic vision of the organization, fundraising and working with her senior team to foster a climate in which charter schools can grow and have a positive impact on the academic achievement of all students. Nina has over 20 years of experience in Washington, D.C., most recently as Senior Vice President for Strategic Initiatives for Knowledge Universe, a leading global education company with investments in early childhood education, before- and after-school programs and online instruction. Prior to her tenure at KU, she served as the first Deputy Under Secretary for Innovation and Improvement at the U.S. Department of Education. In this capacity, she oversaw the administration of 28 grant programs, supporting 1,300 projects, and was responsible for spearheading innovative federal programs and policies such as school choice, charter schools, and alternative routes to teacher certification and school leadership. Before moving to the Education Department, Nina served as Deputy Assistant for Domestic Policy to the Vice President at the White House. Prior to serving in the executive branch, Nina was the senior education analyst at the Heritage Foundation, where she authored more than two dozen policy briefs and served as the foundation's chief spokesperson on education. She previously worked at a public interest law firm and an advocacy organization. She began her career in Washington, D.C., on Capitol Hill, where she worked for then-Congressman Porter Goss (R-FL) in 1991. Nina has appeared on various news outlets including Bloomberg, CNBC, C-SPAN and PBS's NewsHour. Her articles and opinions have been published in the New York Times, The Wall Street Journal and The Washington Post. She also writes a regular column for U.S. News & World Report. Nina serves on the advisory committee of the Program on Education Policy and Governance at Harvard University's John F. Kennedy School of Government and the advisory boards of Digital Pioneers Academy and the National Association of Charter School Authorizers. She has also served as a fellow in the Pahara-Aspen Education program. Nina holds a B.S. in Psychology from Virginia Tech and an M.A. in International Transactions from George Mason University.
Anastasia
Vrachnos
Vice Provost
Princeton University

"Teachers are such important role models. I will never forget my high school English teacher (and soccer coach), Jennifer Bryan. She taught me how to write (the refrain "Show, don't tell" still rings in my head), why poetry matters, why winning doesn't matter, and how to be my best self. It's an aspiration I try to live up to every day—and often fail—but the tools that give me a fighting chance at being the best person I can were gifts from teachers like Ms. Bryan."
Anastasia serves as the vice provost for international affairs and operations at Princeton University, a role in which she leads the development and administration of partnerships, policies and programs that advance the international scope of Princeton's research and teaching and enhance Princeton's global connections. Prior to coming to Princeton, Anastasia served as the inaugural dean of international and professional experience at Yale-NUS, a liberal arts college in Singapore. Her responsibilities included collaborating with faculty to shape, implement and assess international programming, as well as designing a global portfolio of academic, research and professional opportunities to enhance students' education, international awareness, leadership skills and career development. Anastasia also served as the executive director of the Princeton in Asia (PiA) program from 2004 to 2012. Founded in 1898, PiA promotes international understanding and mutual appreciation between East and West by sponsoring service-oriented internships and fellowships in Asia in immersive environments. During her tenure, Anastasia led PiA's dynamic expansion, tripling its participants, doubling the endowment and introducing programming in 12 additional countries. Anastasia draws on a wide range of professional experience in the fields of education, finance, journalism and international development. She taught middle school in the Bronx, New York, and served as a PiA fellow and English instructor at Atma Jaya University in Yogyakarta, Indonesia. She worked as an investment banker for Morgan Stanley in New York and in Singapore and as a photojournalist and media-trainer documenting Indonesia's transition to democracy and Timor-Leste's road to independence. Her award-winning images have been featured in The New York Times, Asiaweek, Businessweek, CNN, Der Spiegel, The Guardian, Newsweek and Time. Anastasia graduated cum laude from Princeton University with BA in English in 1991 and received her MS in Secondary School Education from Mercy College. She reads Ancient Greek and Latin and is fluent in modern Greek and Bahasa Indonesia. She enjoys street food, wide-angle lenses, telling stories and climbing volcanoes.