May 2023 Honoree
Gahl Amitay
with her student, Gavin McGrath
Elsmere Elementary School, Delmar, New York
story by: Laura Scalzo, Author
"As a mom, you get in your head nobody in this world is going to care about [your child] as much as I do. I was wrong. She really has shown me that she cares about him as much as I do and that's huge."
---
Shirley McGrath, Parent
All the kids at Elsmere Elementary, a small school in Delmar, NY, know Gahl Amitay is a kind and caring first-grade teacher. As a kindergartener, Gavin McGrath hoped he would get her the following year and he and his parents were delighted when his wish came true. But that fall, as Gavin's first-grade year got underway, hints of anxiety bubbled beneath his kind, funny, sweet personality.
And then one night at bedtime, Gavin said to his mom, Shirley, "I think I need brain surgery." When she asked him why, he said, "I'm really dumb."
Shirley was upset. She had seen signs, recognizable from her own years at school, and had a simmering worry about Gavin's ability to focus. And Gavin had weathered some difficulties in his young life. Her first husband had been absent, then gone. She had been a single mother with a career in the military and it had been difficult. Now, she was remarried to a wonderful man, Philip McGrath, who had adopted Gavin. Her military career was thriving, and her home was happy and stable.
But because Shirley had experienced the same kinds of difficulties she was noticing in her son—in the end she hadn't even finished high school—when Gavin told her he needed brain surgery, her fears escalated. "My teachers and mother thought I was lazy. It was a behavior problem. That I was not trying. However, I was trying so hard. I felt so dumb. I also felt crazy because my teachers and mother told me I needed to try harder. After I reached 9th grade, I dropped out of school. I quit because I hated the day in, day out failure," she said.
The scheduled parent/teacher conference was just two days away, so she and Philip decided to wait for their meeting to discuss Gavin's troubling bedtime remark. Philip was concerned too, but his experience with two older kids told him that these kinds of things, when addressed, often work out.
"I start with the positives. Having self-confidence can make or break a person, not just a child."
---
Gahl Amitay
At the conference it was immediately evident Ms. Amitay cared deeply about Gavin. She told Shirley and Philip how much she loved him, how sweet he was, how hard he worked, and how well-behaved he was.
"How is his attention?" said Philip, wanting to get to the heart of the matter. And with that, Ms. Amitay began to carefully lay out the ways in which Gavin was struggling.
"I understand that there are parents that maybe get angry or lash out at the teacher," said Shirley. "I can imagine how uncomfortable that must be for her. And even knowing that's what she was going to tell us. It felt like a bullet. But she made it so reassuring. I didn't leave stressed out or upset, I left hopeful."
Ms. Amitay understands these challenging conversations from experience. "You have to be cautious knowing that it might be the first time someone is hearing about this. Things go downhill when a family feels like it's you against them versus I'm trying to help."
She knows too, the hope and progress that comes from saying hard things: "Okay, we have a way forward." The McGraths' conference with Ms. Amitay was a combination of enthusiasm, hope, expertise, and love, and in the end a parent/teacher team was born that is still thriving today.
According to Elsmere's Principal Kate Kloss, Ms. Amitay is a wonderful example of the school's philosophy. "It's not an easy thing for people to share that a child is struggling but at the same time it's our responsibility," she said. "But it's always couched with love. And that might seem like a strong word, but I see that in the teachers here. It comes from their heart."
Elsmere Elementary School
Gavin's action plan started with the Vanderbilt Assessment, a measure of behaviors used to identify learning issues. Ms. Amitay completed it "in zero time" with comments so detailed that Shirley and Philip were able to confer with a medical professional immediately, and within a week, Gavin started a prescription that brought a sea change to his school experience.
"In under two months, I got an email from Ms. Amitay about how amazing he's doing," said Shirley. "And Gavin notices. He's confident and excited. My son loves school and now he gets to succeed at something he loves."
Ms. Amitay's loving guidance paired with the McGraths' eager participation and Gavin's resulting success has meant everything to Shirley. "I struggled so hard and no one cared. No one took the time to say, hey, Shirley's mom, I think there's an issue here, and I've lived with the impact of that. I'm so excited for my son because he's going to graduate high school and he's going to continue to love school. And it really started with her."
"We are such a great team because we both just care about setting him up for success, and she is just as invested in him as I am."
---
Shirley McGrath
For Ms. Amitay, a child's progress doesn't begin with their hardships, but laying the foundation of a real relationship. She lets her students know how much she loves them. She notices and builds on their strengths. "I start with the positives," she said. "Having self-confidence can make or break a person, not just a child." She wants all her students to feel that they are smart and capable. "Just because someone may be better at math than you or better at reading than you, you might be better at art, you might be better at dancing. No one's good at everything. We all have our strong suits."
Gavin's progress didn't end as he blossomed from a struggling kid to, according to his mom, a "beaming," and "proud" student. These days, Gavin is eager to help his peers who are having difficulties. "He's turned into such a cheerleader for others," said Ms. Amitay. "It's really been beautiful to see. The shift in him has been amazing."
And Gavin specifically chooses areas that were most difficult for him. He recently volunteered to help teach a friend reading strategies. "It was one of the things he had been deficient in just two months prior," said his mom.
Gavin helps build confidence in other kids, "I just learned this too. I used to have a hard time with this, then I learned it," he'll tell a fellow student.
"He really relates to them, especially if they're a little standoffish or shy," said Shirley. "Gavin has a kindergarten reading buddy now and he takes it very seriously," she added.
Ms. Amitay remains in close contact with the McGraths. It's not unusual for her to call, even on a day off, and let them know how Gavin is doing, what she is seeing, and how they can work together. "We are such a great team because we both just care about setting him up for success, and she is just as invested in him as I am," said Shirley.
A recent text the McGraths received from Ms. Amitay tells the story: Gavin had the sweetest moment with a kindergartener today. He was reading to her and she was so shy, would barely talk. I wish you could have seen him interacting with her and reassuring her that she'll do a great job and he just learned to read too and she has nothing to be embarrassed of. He said to her, "I don't bite."
The McGraths were delighted when Gavin's wish to have Ms. Amitay for first grade came true. What Shirley McGrath could not have known and will forever be grateful for is the difference one dedicated teacher can make. "As a mom, you get in your head nobody in this world is going to care about him as much as I do. I was wrong. She really has shown me that she cares about him as much as I do and that's huge," she said.
Photography by Linda Conley Photography
Stories you may like
---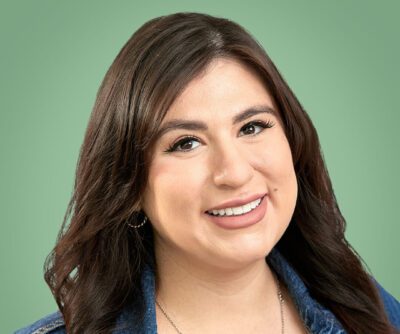 Yaritza
Sifuentes
C.E. King High School
Houston, TX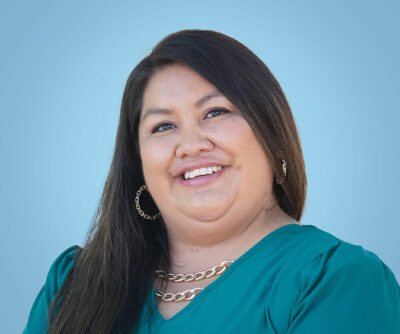 Kristy
Pahvahtyah
Pueblo Gardens PreK-8 School
Tucson, AZ
Teshawn
Leslie
PSJA Sonia M. Sotomayor P-TECH High School
Pharr, TX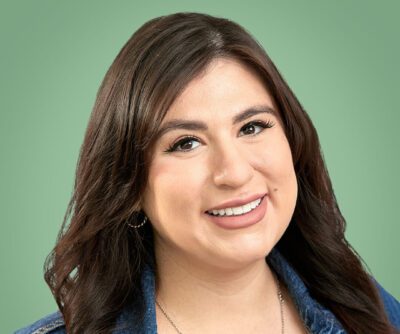 Yaritza
Sifuentes
C.E. King High School
Houston, TX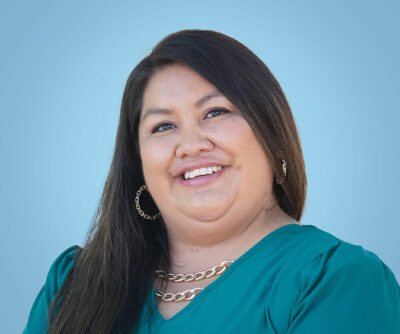 Kristy
Pahvahtyah
Pueblo Gardens PreK-8 School
Tucson, AZ
Teshawn
Leslie
PSJA Sonia M. Sotomayor P-TECH High School
Pharr, TX