June 2018 Honoree
Julie Moeller
with her student, Calvin Carmichael
DC Prep, Washington, D.C.
story by: Peter Bergen, Author, Journalist, and CNN National Security Analyst
This month's Honoree is brought to you thanks to the support of:
I believe in the value of every person.
---
Julie Moeller
It was around 4:30 in the morning on Martin Luther King Jr. Day in the depths of the winter of 2014 when Julie Moeller picked up 13-year-old Calvin Carmichael and his mother, Pat, for the long drive to The Lawrenceville School in New Jersey and then on to The Hill School near Philadelphia.
A light snow was falling as Moeller drove Calvin and Pat north so they could tour two of the most elite college preparatory schools in the country. It was all a very long way from their apartment on Benning Road in Southeast Washington, D.C., where Pat, a single mother, was raising Calvin in one of the most blighted areas of the city.
When they made the drive that day, Pat was having car problems; but, truth be told, she was also quite unfamiliar with the culture of private schools and lacked confidence in her ability to make the journey alone with her son, which is why she had turned to Moeller for help. This road trip was the beginning of a three-way partnership between Moeller, Calvin, and Pat that has vaulted Calvin to places of which he and his mother could only dream when he was a child.
Moeller with Calvin Carmichael
MLK Day was supposed to be a day off for Moeller from her demanding job at DC Prep, a public charter middle school where she teaches math and is in charge of helping graduating 8th graders apply to selective high schools around the country. However, Moeller felt so strongly that Calvin had the right stuff to get into one of America's top schools that taking her vacation time to drive him to tour two of them seemed well worth the sacrifice.
Moeller had first begun a conversation with Calvin about his future when he was finishing up the 5th grade. Moeller and Calvin started talking about trying to get him into one of "the Ten Schools," which is a group of the best private college preparatory schools in the United States. Calvin was intrigued.
Calvin told Pat, "Mom, please don't be upset. I'd like to go to boarding school, one of the 'top ten' boarding schools." Pat remembers thinking, "I'm not going to stand in his way if this is his dream, especially the dream of a young African-American male."
Pat told her son: "Go for it."
Pat's unwavering support touched Moeller's heart. "Calvin's mom knows her son well and she always supports him to be exactly who he is. She never holds him back. She just delights in each opportunity that comes his way. As a parent, I so greatly admire this quality in her," Moeller says.
"I love the opportunity to work with parents as well as students. All parents want what is best for their children and it's rewarding to work with them to navigate their child's future."
---
Julie Moeller
Long before Pat and Calvin had heard anything about the Ten Schools, when Calvin was in first grade at a public elementary school in Maryland, Calvin's teacher had told Pat that she should enter the lottery to get her son into DC Prep. This turned out be great advice. The school was founded on a culture of excellence, with a focus on academic rigor and personal integrity. While eighty percent of the school's students live in poverty and half are deemed "at risk" because they are in foster care or are homeless, or their families are on welfare, DC Prep's test scores are among the highest of the public schools in Washington because of a cadre of very dedicated teachers like Moeller.
Due in large part to Moeller's work matching graduating 8th grade students to their future high schools, students from DC Prep go on to some of the some best schools in Washington and around the country, a roll call that includes Sidwell Friends, St. Albans School, Phillips Exeter Academy, and Choate Rosemary Hall.
Calvin hadn't seemed like much of a candidate for one of the best prep schools in the country when he first arrived at DC Prep. His discipline log from the 4th grade made Moeller laugh out loud when she recently had a chance to look it over again. Calvin was an unruly, disruptive student who was repeatedly cited for talking in class and playing at his desk. He also had a "horrible attitude toward criticism" and "a fiercely competitive streak that created conflicts almost daily in the classroom," Moeller recalls.
These problems persisted even into the 6th grade. But eventually the DC Prep ethos of personal accountability started working its magic. "Calvin is extremely bright and is a quick study in most academic disciplines; he always wanted opportunities, and we continued to tell him that to fulfill his potential he had to see his character as important as his academics. Slowly, it sank in," Moeller says. By the 8th grade, Calvin's report card described him as a kid who "loves to learn . . . [and who is] extremely bright, motivated and energetic," and who "holds himself to very high academic standards and consistently pushes himself to achieve. School is Calvin's sanctuary; the place he thrives and succeeds and his shelter from some of the harsh realities for an urban teen in D.C."
As Moeller says, "Calvin came a really long way."
By 8th grade, Calvin had matured into a tall, confident, charming, and curious young man. Moeller felt certain that he was ready to make the leap to an elite private high school, but significant hurdles remained. As Moeller explains, "It's competitive to get into these schools even if you have the money to afford it, but there are very few slots for those getting a full ride." At many boarding schools, tuition can be more than $50,000 a year. Moeller helped Pat to navigate the complex financial aid application forms and guided her and Calvin through the demanding process to apply to these schools. Calvin had his heart set on Choate Rosemary Hall in Wallingford, Connecticut, a member of the "Ten Schools" and one of the most elite college preparatory schools in the country. Choate was the right size – not too big, not too small – and had the right balance of academic rigor and support.
Julie Moeller with students at DC Prep
When Moeller had embarked on her professional life, she had no idea that one day she would be working with some of the most disadvantaged kids in the nation's capital to place them in some of the best schools in the country.
After college, where she majored in economics, Moeller worked at a consulting firm in Manhattan. She also started volunteering to tutor kids. "Giving back to one's community was something that was always instilled in me. My Catholic education taught me that it was my obligation," Moeller says. She soon realized that she found working with kids more rewarding than consulting, and she moved to Boston where she taught algebra in Roxbury. That led to a place at the Harvard School of Education for her master's degree. Moeller found her calling in education because, as she says, "I believe in the value of every person."
After graduation from Harvard in 2005, Moeller felt drawn to work in Washington because the schools "were so notoriously bad." There Moeller discovered DC Prep, which had first opened its doors two year earlier in 2003, just as the city's charter school movement was gathering steam.
Moeller taught math for her first five years at DC Prep. She began working in high school placement by "pure coincidence," she says. "The original person hired to start the program went out on emergency medical leave and I offered to help. I loved it from the start – particularly the opportunity to work with parents as well as students. All parents want what is best for their children and it's rewarding to work with them to navigate their child's future." She now teaches a High School Placement Prep class as well as advising each individual student and their family. In that role, Moeller has been instrumental in ensuring that DC Prep students go on to high-performing high schools: seventy percent of the students at DC Prep go on to study at selective public schools or independent day and boarding schools. It is time-intensive, high-touch work, and Moeller's days are often long; DC Prep parents know that they can always reach her after she puts her kids to bed at 8:30 p.m. "It's a very challenging job," Moeller says.
"Giving back to one's community was something that was always instilled in me. My Catholic education taught me that it was my obligation."
---
Julie Moeller
For all of its challenges, her work is also profoundly gratifying. On March 10, 2015, Calvin read his email and started crying and jumping up and down and screaming. He had a place at Choate. It was, he remembers, "the happiest day of my life."
Calvin called his mother, who was working at her desk at the Federal Emergency Management Agency (FEMA). Pat proudly announced to her colleagues, "He got in!!" The school that had once welcomed a future president, Jack Kennedy of Brookline, Massachusetts, would now welcome Calvin Carmichael of Benning Road, Southeast Washington, D.C.
Placing Calvin at Choate was enormously satisfying for Moeller. She knew that for a kid like Calvin who was growing up in a tough neighborhood in D.C., getting into a first-rate high school was in many ways more important than even getting into a good college.
Author Peter Bergen interviews Moeller
Initially, Choate was a challenge for Calvin. First came the culture shock. "The culture of the Northeast is different," says Calvin. It seemed that Vineyard Vines had dressed all the students. Then there was the workload. "At DC Prep I was a good student," Calvin says, but at Choate the work was so much more demanding, and there was so much more of it.
Calvin adapted and thrived. Choate, he says, "changed my outlook on the world," and he found there a myriad of new experiences and opportunities. Calvin had never dived off a diving board before; but at Choate, he made the diving team. He was also selected as a prefect, a respected leadership position in his class. Calvin travelled to Cuba on a school trip and studied abroad in Shanghai. On a personal level, Calvin says, "I didn't know I was part of the LGBT community. Choate helped me realize that."
At the end of April this year, Calvin, who had already been accepted at Morehouse College and the University of Connecticut, learned that he had been accepted to his top choice: the University of Southern California (USC). And USC, one of the most expensive schools in the country, has given him a very generous aid package.
Learning about the Honored award made me take a step back and remind myself why I do this work.
---
Julie Moeller
Because of Julie Moeller, working closely with his mother Pat, Calvin embarked on a journey that is going to take him a long way from Benning Road, a journey that began early on a snowy morning on MLK Day four-and-a-half years ago. There could be no more appropriate day to have begun that journey. As Moeller observes, "giving everyone a good education is the civil rights issue of our era."
Moeller says that when she received the news of her award from Honored, "I was working on a lesson for tomorrow that, to be honest, wasn't great. I just couldn't get the pieces to fit. Learning about this recognition made me take a step back, remind myself why I do this work and approach re-creating the lesson as an opportunity to impact kids rather than just one more thing on my to do list. It's nice to be reminded that we make a difference."
That is, of course, what great teachers do: make a difference.
Photography by Claire Harvey
Stories you may like
---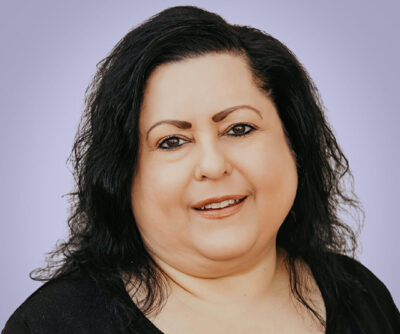 Dana
Johnson
The Good Shepherd Lutheran Day School
Midwest City, OK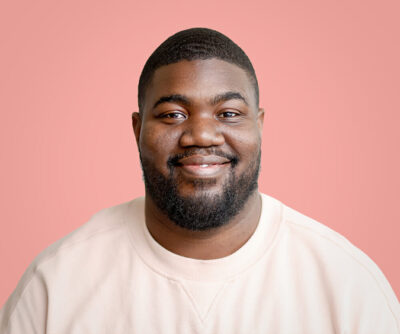 Alexander
Blue
Woodmoor Elementary School
Baltimore, MD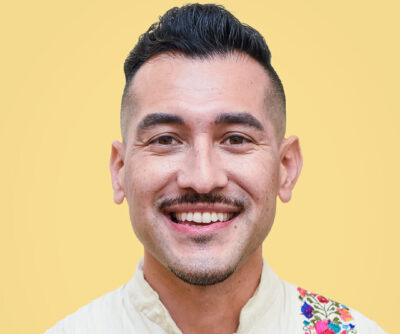 Isai
German
Brawerman Elementary School East
Los Angeles, CA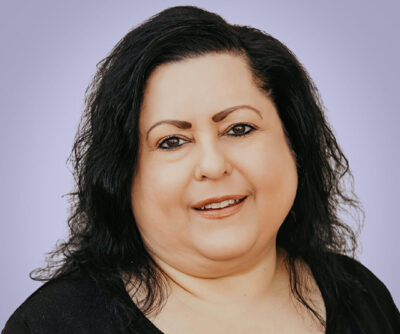 Dana
Johnson
The Good Shepherd Lutheran Day School
Midwest City, OK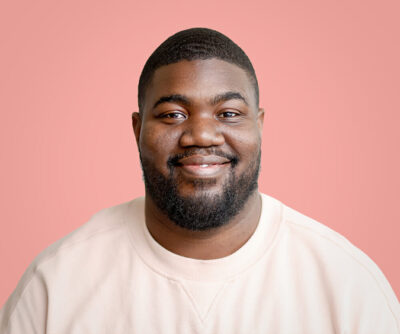 Alexander
Blue
Woodmoor Elementary School
Baltimore, MD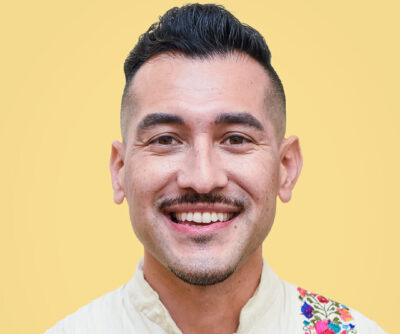 Isai
German
Brawerman Elementary School East
Los Angeles, CA