July 2018 Honoree
Cathy Atwell
with her students, Alli Yoon and Lauren Yoon
Marlborough School, Los Angeles, California
story by: Amanda Fortini, Journalist and Visiting Lecturer at UNLV
This month's Honoree is brought to you thanks to the support of:
I want each student to feel that I SEE her. I think it's important to be recognized and celebrated for who you are.
---
Cathy Atwell
At Marlborough School, an elite all-girls private school in Los Angeles, history teacher Catherine Atwell—or "Ms. Atwell," as the students call her—is a figure of great fascination. She speaks multiple languages (English, Spanish, Russian, a touch of Arabic, conversational Czech, and there's surely one or two I'm forgetting). She travels to numerous far-flung destinations (Myanmar, Sudan, Mongolia, Saudi Arabia, Qatar, Jordan, China, Thailand, Cambodia, Indonesia, to name only a few). She lived in Russia during the 90s. One of the electives she teaches is called Terrorism, and looks at, in her words, "smuggling, international criminal syndicates, border conflicts, money laundering, counterfeiting, the drug trade, and weapons proliferation." All of this has led to a longstanding, persistent, and hilariously outlandish rumor among the Marlborough girls that she works for the government in some secret, romantic fashion.
"When I first met Ms. Atwell in person, I was very intimidated," says Lauren Yoon, a rising senior at Marlborough, where the student body consists of 530 young women in grades 7 through 12. "Cause there's an ongoing conspiracy theory—which I completely believe—that Ms. Atwell is a former CIA agent, and she is undercover working here."
Adds Alli Yoon, her older sister, who has just completed her freshman year at Yale, and took Ms. Atwell's honors Terrorism elective when she was a senior: "Ms. Atwell has such a wealth of knowledge about literally everything, but especially Russia. There's a lot of terrorism that went down in Russia, so we'd have some cool discussions about when she was living in Russia. And we were like, Is she a spy?"
"It's a long-running rumor," Ms. Atwell, who has taught history and social sciences at the Marlborough School for fourteen years, says, laughing. "I think it probably adds to my street cred."
It is a warm mid-May morning in Los Angeles, and we are sitting in Ms. Atwell's cozy, colorful classroom at Marlborough School, which is located in Hancock Park: a palm-tree-lined neighborhood of stately homes and immaculate lawns. Alli, one of Marlborough's star students (she had one of the highest GPAs in the school's 126-year history) not only took Ms. Atwell's Terrorism seminar, but also her AP World History class, and an independent study on Russian art and culture. "By the time I was a senior," Alli says, "I was like, I'm going to take as many classes as I can with Ms. Atwell." Lauren, who is a star in a different sense—she acts in the Marlborough ensemble theater and sings in the school chamber choir—also completed an independent study with Ms. Atwell. They examined the Greek tragedy Medea, looking at, in Lauren's words, how "the Medea trope lasted throughout our history, as, like, 'the crazy ex-girlfriend,' or the 'crazy, murderous ex-wife.'"
Although Ms. Atwell-as-CIA-agent is a joke, the kind of urban legend that often springs up around beloved teachers, it doesn't seem entirely implausible given her obvious engagement with life outside the classroom. Her actual classroom is full of art, photos, and memorabilia from her travels and adventures: pottery, books, handheld fans, a framed 1930s beauty ad she found in Shanghai, a poster from the 1980s Moscow Olympics. "My whole room is one big souvenir," says Ms. Atwell, who is petite, with blondish hair and a worldly, authoritative manner that conveys she's been everywhere and knows a great deal about, well, almost everything. "The girls love the space." (Sadly, she is moving rooms this fall.) But these items aren't merely decorative; they're also symbolic of her hallmark pedagogical approach, which is to render world history more interesting and relevant to her students by "connecting parts of the classroom to what's going on in the world."
This is also the idea behind the interdisciplinary electives she creates, which are intended to provide "a college-like academic experience." In Costume and Culture, a class that looks at dress and identity in world history, the students examined how clothing and appearance "both create and undermine individual and group identities," as Ms. Atwell puts it. In Arts and Culture of Late Imperial and Early Soviet Russia, they studied the role of artists in creating social, political, and economic change. "We were able to bring it up to the present and talk about Pussy Riot," Ms. Atwell says. In Decoding Food, they explored "the way foods and peoples and cultures mixed and what effect that had on the cuisine of different places." The class involved a lot of eating ("They were making sushi in class, and I'm like, 'What is this? It's so unfair!'" says Alli) and was, not surprisingly, wildly popular. "The great thing about teaching here," Ms. Atwell says, "is that if I get interested in something I can often design an elective." The electives are also, in a sense, a way of passing off spinach as dessert: of slyly "sliding back in themes from world history," explains Ms. Atwell.
Still, Ms. Atwell, is, at root, something of a traditionalist, assigning plenty of reading and writing. "Everyone said that while history with Ms. Atwell was really challenging, it was the most rewarding class they'd taken, and I found that to be completely true," says Alli. But even the writing assignments aren't dry and traditional. Ms. Atwell often has the students try their hands at real-world forms, like a film critique or a policy paper from the perspective of a government agency of their choice.
Marlborough is known for preparing its students to succeed at top-tier colleges—the school has the 6th highest SAT scores in the nation, and more than 30 percent of its graduating classes attend Ivy League schools—but Alli, who is contemplating a double major in Economics and History, feels she owes the success of her first year to Ms. Atwell and her high standards. Yale, while an adjustment, just wasn't the culture shock for her that it was for many of her classmates. "Some of my peers felt that teachers were expecting a lot more of them compared to high school, but I felt like Ms. Atwell always expected a lot of me, and because of that, I was always able to do better than what I originally thought I could," Alli explains. I ask her specifically what skills she learned from Ms. Atwell. "Other than how to write a good paper, and how to research—I got all of that pretty much from Ms. Atwell—I learned that it's about keeping calm and persevering through the workload," she replies.
I felt like Ms. Atwell always expected a lot of me, and because of that, I was always able to do better than what I originally thought I could.
---
Alli Yoon
There was a time when Ms. Atwell, who recently completed her EdD in global education, planned to teach college undergraduates herself. Everyone in her immediate family was an academic. Her mother was a psychology professor and neuroscientist who worked at the National Institute of Health. Her adopted father was the President of Pitzer, one of the Claremont colleges, before moving the family from California to Washington, DC to work at the American Council on Education, the lobbying organization for colleges and universities. Her biological father, whom she did not see much, was a specialist in African History. At Dartmouth, she majored in Russian Studies, falling in love with the country during two trips she made there, in 1987 and 1988. After college, she planned to apply to graduate school but instead decided to take a two-year hiatus and move to San Francisco to pursue modern dance, a love of hers since childhood. During this time, she had the opportunity to teach dance classes to late-elementary and middle-school students, and she found that she loved that age group. A six-month trip to Prague in 1989, just after the fall of the Berlin Wall, during which she taught English to high school students, reinforced that inkling. "I'd always thought, 'I'm going to teach college,' but before I went back to graduate school, I found I really enjoy working with younger kids as well."
Still, she headed off to Stanford to get a PhD in Medieval and Early Modern Russian History. She'd spent six years in graduate school, and "had written, you know, two chapters of my dissertation," she says, when a series of personal trials caused her to reevaluate her life, leave her husband, and drop out of her program. She floated around in the private sector for a short time, trying to figure out what to do; a friend, a law school dean, asked her whether she'd ever considered teaching in independent schools. "I had, but not really," she says. "I come from an academic family, and there had always been a strict hierarchy, where universities are better than high schools and someone like me should be teaching college." But she knew she'd enjoyed teaching younger kids, so she went to an informational interview with a friend of her friend. He told her about a job at Marlborough School. She was hired almost immediately and the rest, you might say, is AP World History.
As a student at a large public high school in Maryland, Ms. Atwell longed for the kind of learning environment she is able to create for her students, one "where I felt connected to my teachers and had my intellectual curiosity stimulated." She is aware that she is able to provide such individualized attention because of Marlborough's vast resources—we toured dance studios, a weight room, an outdoor pool— small class sizes, and her students' parental support. (Tuition runs to $41,500 a year, with one in five students receiving financial aid.) But young people are young people, she says, no matter their background: "For all of the privilege and worldliness that many of them have, they're still kids, and there's still this enthusiasm and openness that's just really energizing."
I ask Ms. Atwell to define her teaching philosophy. "I'm pretty back to basics," she says. "You need to know how to write properly, to express yourself clearly in a well-organized fashion, so I spend a lot of time on that. I also want them to come out with curiosity about the world, with passion and enthusiasm, to feel as though they have a voice and they matter—and that they are in a position to be able to exercise their voice, whatever that might entail." With regard to her challenging-but-rewarding reputation, she says: "I think children rise to the expectations that you set for them, as long as they know that you're going to be there to support them along the way and catch them when they fall."
It's clear the students sense the emotional net she provides. "Overall, I just felt like Ms. Atwell was a teacher you could talk about anything with, whether it was something in class I was concerned about or wanted to work on, but also anything in my personal life," says Alli. She'd often meet with Ms. Atwell during their mutual free period. They'd look at new drawings Alli had made or talk about the stories she was working on for the school paper. "We talked about my prom dress a lot," Alli says with a smile. She notes that Ms. Atwell views each student as her own unique person with her own set of strengths and weaknesses. "She—and I think my sister can speak to this, too— is always willing to meet with any student one-on-one, and I think she just knows what you, as an individual, are struggling with." She pauses. "For me, it was sticking to the page limit."
For Lauren, it was reigning in her many ideas to focus her paper on Medea. She says she can definitely speak to Ms. Atwell's talent for treating each student as an individual. The two Yoon girls are often compared, and coming up behind an academic superstar sister is not easy. "If I go into a classroom, my pet peeve is like, 'Oh your sister was so great!' And they have certain expectations of me as a student and as a person, and I am very, very different from my sister. Ms. Atwell just embraces that." Later, Ms. Atwell texts me: "I want each student to feel that I SEE her. I think it's important to be recognized and celebrated for who you are. And for Lauren, being Alli's sister, that was clearly really important."
I'm always surprised by the students. I love exploring with them.
---
Cathy Atwell
Last year, Ms. Atwell became the head of Marlborough's Honors Research Program (she is in charge of Humanities and Social Sciences; her colleague, Dr. Allison Ponzio, heads up hard sciences)—an ideal position for a teacher so adept at homing in on students' particular interests and gifts. In this program, 15 to 20 top students learn how to conduct original research, write it up, and present it. Juniors and seniors have the opportunity to work on a project that is of deep interest to them for up to two full years; they are paired with a faculty mentor at a local university or research institute. The idea, again, is to prepare them to work independently in college. "A big part of the learning process of Honors Research is learning to manage your time and how to communicate proactively," Ms. Atwell explains. "If they can't find something or can't get something done, they can come talk to you and we'll always be supportive and help them work it out. If you don't have those skills, when you go off to college, you're going to crash and burn."
The program culminates in a 30 to 40-page paper—Ms. Atwell grades them all, of course—but the students turn in parts of it throughout the year (literature review, methodology, final conclusions), receiving feedback during weekly meetings with Ms. Atwell. "It's a chance to work pretty directly one-on-one with the kids on projects that are interesting to them, and it requires me to learn a little bit about the subject they're studying, and that really runs the gamut," she says. I peruse the titles of this year's research projects, which are on presentation-ready poster boards leaning against Ms. Atwell's wall: "13 Reasons Why's Influence on Female Adolescent Thought: An Analysis of Fictional Media Portrayal of Suicide"; "How Twitter Has Polarized Liberals and Conservatives in America"; "Building a Community: Race, Ethnicity, and Masculinity in Asian-American Fraternities."
That afternoon, we head out into the Marlborough School courtyard, a lovely expanse of bright green, where Ms. Atwell and Dr. Ponzio host an Honors Program Luncheon where the outgoing students who have finished their research papers can talk with the incoming girls. "Mix it up, people! Humanities with Sciences! No more than three newbies at a table!" she says. I talk to various young women who have finished their research projects, while a few feet away, Ms. Atwell sits on a bench, deep in conversation with a graduating student. One student wrote about religious intolerance in Israel, Saudi Arabia, and Iran. Another studied universal basic income. A third looked at women of the Black Panther Party. "I'm always surprised by the students. I love exploring with them," Ms. Atwell tells me later, when I ask her what keeps her going. "There's such a warm feeling of personal satisfaction that I get from knowing I'm helping young people figure out who they want to be, and perhaps inspire a new passion or excitement in them."
Photography by Christina Edwards
Stories you may like
---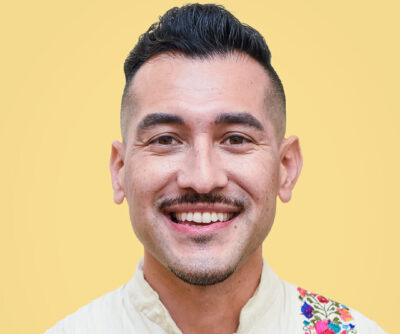 Isai
German
Brawerman Elementary School East
Los Angeles, CA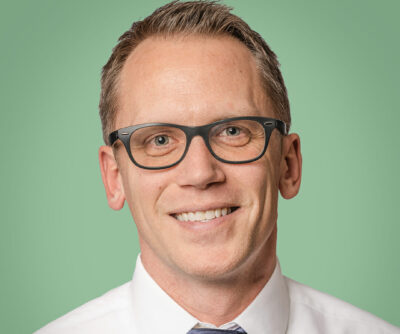 Chad
Zwolinski
Rochester High School
Rochester, MI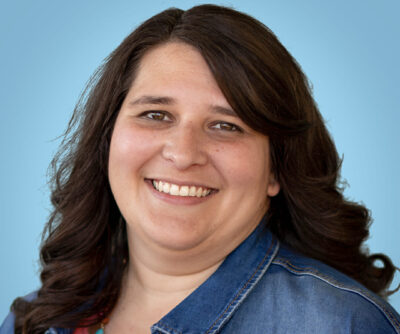 Ashleigh
Schiano-Oliver
Armin Jahr Elementary School
Bremerton, WA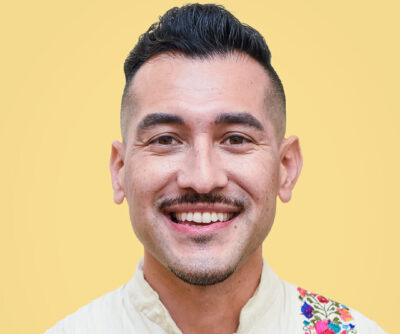 Isai
German
Brawerman Elementary School East
Los Angeles, CA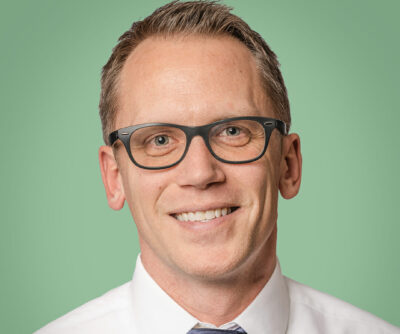 Chad
Zwolinski
Rochester High School
Rochester, MI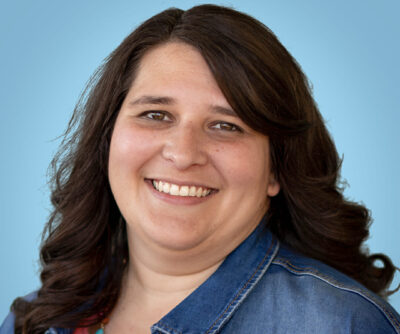 Ashleigh
Schiano-Oliver
Armin Jahr Elementary School
Bremerton, WA