May 2018 Honoree
Nicole Mathis-Berman
with her student, Imani Foreman
ArTES Magnet, San Fernando, California
story by: Amy Ephron, Author and Contributing Editor at Vogue.com
This month's Honoree is brought to you thanks to the support of:
She pushes me and knows when I can do more than what I am giving. She has given me opportunities that I never would have imagined as a dancer in a public high school.
---
Imani Foreman
Eleventh-grader Imani Foreman sits there, still, quiet, statuesque, unmoving, almost Hellenic, seemingly docile, until I glance down at her legs, which are tightly swathed in purple-and-pink swirled leggings, and realize the length of Imani Foreman's legs is almost one-and-a-half times the length of her torso, and given her visible agility, she would probably be perfectly comfortable holding her right leg up flush to the right side of her ear, as if it were a dance move or an acrobatic feat, and stand there absolutely still on one foot.  For sure.
She is sitting on a stool in the dance studio of ArTES (Art, Theater, Entertainment) Magnet public high school outside of Los Angeles, across from Nicole Mathis-Berman, her dance teacher extraordinaire, her director, her advisor, and her mentor, whom she so rightly nominated and who was selected to be Honored's May Honoree.  And, after the privilege of just one afternoon with them, I suspect Mathis-Berman has affected Imani's life forever. The mutual respect they have for each other is evident. Imani's nomination, submitted on Honored's website, itself quietly speaks volumes:
I have always been a shy person but my teacher has pulled out my more extroverted side. She's like my second mom. I can come to her when I have a problem and she's there with open arms and ears. She also pushes me and knows when I can do more than what I am giving. She has given me opportunities that I never would have imagined as a dancer in a public high school. She is amazing.
I wouldn't necessarily agree with the adjective "shy," as Imani presents as perfectly confident, ready to go on stage.  Self-contained with just a hint of spirituality. Her name, Imani, is Swahili for faith. Although she spends most of her time practicing and performing ballet, Imani admits, somewhat quietly, that her favorite dance genre is actually Contemporary.  I don't have a chance to gauge the look that her teacher has at that admission, but, knowing Mathis-Berman's bent for encouragement and self-expression, it's probably bemused approval.
The quote I love to share with my students is "Stand firm in your beauty."
---
Nicole Mathis-Berman
Mathis-Berman was classically trained in ballet from childhood at the acclaimed Westside School of Ballet in Santa Monica.  She was raised with an understanding of music — her father is a composer, and as a child she studied violin. She performed professionally with Pacific American Ballet Theater, among other dance companies, and appeared onstage at the Kennedy Center when she was in her twenties.
Apparently comfortable with multi-tasking, Mathis-Berman is now pursuing an MFA in Choreography (which includes completing a dissertation), serving as Director of the ArTES Magnet Dance Department, and running the high school's dance company, all while launching a new dance company, White Crane Dance Theatre.  The performers include Mathis-Berman herself, a few professional dancers, and two students: Imani and a talented senior named Juan Figueroa. White Crane Dance Theatre debuted last month at the hip, contemporary dance theater Electric Lodge in Venice, California.
One of the many distinctive things about Mathis-Berman is her holistic approach to everything.  I think this is the most extraordinary quality a teacher can have: the ability to impart to students how seemingly disconnected academic subjects are interwoven everywhere in the real world. Like how the way you dance, the way you move, becomes part of your presence in the world. These are the lessons carried with you long after leaving the classroom.
In the arts, especially in these fractious times, it is the mark of true accomplishment to create a painting, a play, or a modern dance recital that simply exists in a bubble so that the audience is completely immersed in the experience — so, for that moment (or hour), nothing else exists.  This is what Mathis-Berman aspires to in her work with White Crane Dance Theatre and, also, in her teaching.
I can come to her when I have a problem and she's there with open arms and ears.
---
Imani Foreman
Before I walked into the dance studio, I noticed a sign that said "Please Remove Your Shoes," which prompted me to ask Mathis-Berman about the composition of the dance floor.  She proudly said, "It's actual sprung dance board." And then added, "My dancers were getting injured with the old floor." I asked her how, at a public school, she pulled that off — sprung dance board is expensive.  She smiled slyly and said, "Actually, the dance studio is above the drama department and the dancers' thumping was very disruptive to the head of the theater department, so she complained and I didn't have to say anything."  
I remarked that it's amazing that it's a professional dance floor, very hard to come by.  "I know," Nicole agreed, "but ultimately, it was an issue not just of noise but of safety, and the Principal, John Lawler, cares about things like this."
So does Nicole Mathis-Berman.  "The quote I often give to my students," she says, "is 'Stand firm in your beauty.'"  It's an extraordinarily empowering message for the times — a validation of self and self-worth.  And then she adds one that touches my heart and relates to what I call "touching the sky." "Dreams," she says, "are the seedlings of reality."  
Her philosophy is to integrate the school with the community and weave outside resources into her curriculum.  She's been known to bring in professional guest choreographers or recently graduated student choreographers and to use her high school dancers to showcase a piece, as well as sometimes actually taking the show on the road, as is she is doing with White Crane Dance Theatre.  As the Director of ArTES Magnet's Dance Department, she also teaches technique: in fact, it's a requirement. Technique, as in classical dance moves. Participation in the school's dance company involves a serious commitment her students seem more than willing to make: mandatory after-school classes and rehearsals for three hours a day, four days a week, and rigorous technique instruction during regular class hours for two-and-a-half hours each Monday and Thursday.  The training is as intense (or more so) as participation in a high school athletic team, reflecting the high bar she expects her students to touch and the discipline required of professional-level dancers.
I'm not surprised to learn that Mathis-Berman, in addition to everything else she does (the day I met her, she was racing off to FedEx to deliver her dissertation just in time), is a member of the Marina Del Rey Outrigger Canoe Club, which races in competitions.
"Apparently I can deal with waves," she says, "so I have to direct the paddlers, as I seem to have a natural understanding of the wind, the sun, the waves, and cooperation" — she hesitates and adds — "sort of like a corps de ballet."
Mathis-Berman's effect on Imani Foreman's life is palpable; Imani's goals, her experiences, and her horizons have been broadened in so many ways.
---
Her effect on Imani Foreman's life is palpable; Imani's goals, her experiences, and her horizons have been broadened in so many ways.  Mathis-Berman recommended Imani for the Dance Theatre of Harlem, which accepted her for the summer of 2017. It was truly a life-changing experience for her.  The summer before, Mathis-Berman successfully backed her for acceptance to the prestigious Idyllwild Arts dance program.
Meanwhile, as Mathis-Berman is poised to receive her MFA and continues to explore her work with dance, movement, and music with White Crane Dance Theatre, her future is also bright.  She says she might want to teach at a university one day.
It's clear that, whatever dancers and students are fortunate enough to come under her tutelage in the years to come, their lives will be enhanced and the lessons they learn will resonate with them in ways they might not even imagine.  And whatever Mathis-Berman's future holds, I know she'll be able to deal with the waves.
As for Imani Foreman, she has her sights set on Juilliard — and Nicole Mathis-Berman will be behind her all the way.
Photography by Christina Edwards
Stories you may like
---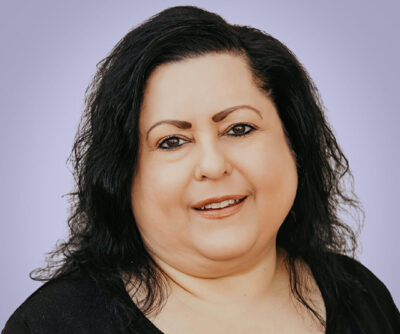 Dana
Johnson
The Good Shepherd Lutheran Day School
Midwest City, OK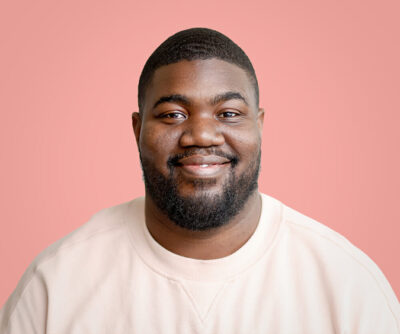 Alexander
Blue
Woodmoor Elementary School
Baltimore, MD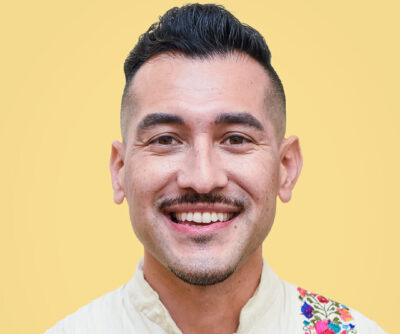 Isai
German
Brawerman Elementary School East
Los Angeles, CA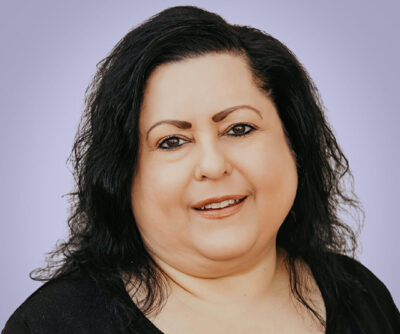 Dana
Johnson
The Good Shepherd Lutheran Day School
Midwest City, OK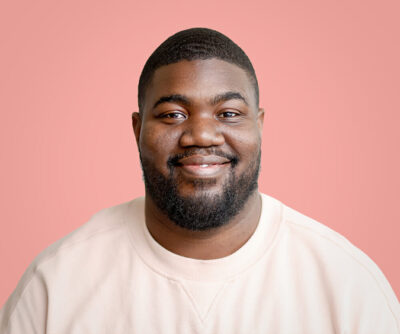 Alexander
Blue
Woodmoor Elementary School
Baltimore, MD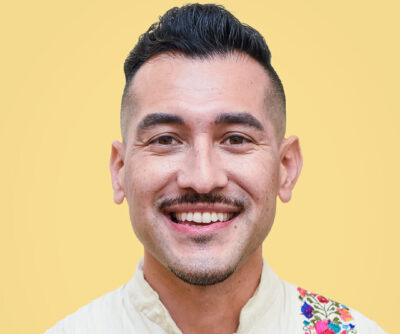 Isai
German
Brawerman Elementary School East
Los Angeles, CA