September 2022 Honoree
Daniel Villanueva
with his former student, Jasmine Escalona
Juarez-Lincoln High School, Mission, Texas
story by: Steve Padilla, Column One Editor, Los Angeles Times
"Mr. Villanueva has changed my school life and helped me be a better student and person."
---
Jasmine Escalona
Listening to Daniel Villanueva recount the trajectory of his career, it's hard to decide what stands out the most—that he is the 5th of 15 children; that he was a farmworker, picking cherries and strawberries; that he got his college degree 21 years after graduating high school; or that he majored in history, not the discipline he teaches, engineering.
"A lot of people take different routes to get to things," he said. "It's not the same road."
Indeed. Despite his meandering path to the classroom—or perhaps because of it—the 47-year-old Villanueva has emerged as a vibrant presence at Juarez-Lincoln High School in the border city of Mission, Texas. Hard against the Rio Grande and with a population of about 86,000, Mission is 90% Hispanic and 19.5% of its residents live in poverty. At Juarez-Lincoln, Principal Ricardo Estrada said, 99.4% of the students qualify as economically disadvantaged.
Perhaps that's one of the reasons students readily connect with Villanueva; as he puts it, students realize "he's kind of like me." And for those babysitting younger siblings, his child-care experience is an eye-opener. "When they hear I was No. 5 and had 10 siblings, they're like, what?" He also recalls waking up on cold mornings and watching his brothers and sisters sleep, mindful of what his father had said: he, too, was responsible for their care.
His father, Joaquin, also grew up in the Rio Grande Valley, or as locals call it, the RGV. He was a farmworker and met Villanueva's mother, Ruth Anne, while picking strawberries in Arkansas. They married and settled in the RGV. "He told us stories that he wished he had gone to school," Villanueva said. 
But in his own way, Joaquin was a teacher too. Whether demonstrating how to change motor oil or how to work with wood, he'd say, "You need to know how to do that." Villanueva credits him for his work ethic. "The patience—that comes from my mom." 
Villanueva's parents circa 1970.
After graduating from high school in 1993, Villanueva hoped to study aerospace at the University of Texas. The dream unraveled after one semester. His father and uncle had by then opened a convenience store, but the business ran into trouble and family members who were able, including Villanueva, returned to farm work. 
Villanueva made his way back to Edinburg, near Mission, and got a job in a bank as a data processor. He did that for five years. But informally, he became the go-to guy for colleagues with computer problems. "I've always been kind of tech savvy," he said. (He'd also been one of those kids who takes things apart to see how they work and once tried, unsuccessfully, to repair a broken-down washing machine.)
At the bank, he eventually became an official member of the IT team and 15 more years passed. But when the recession of 2008 made the bank's future seem uncertain, he fulfilled a long-held dream and went back to school, earning his B.A. at the University of Texas-Pan American in 2014. Unaccustomed to attention, Villanueva had no interest in commencement, especially as a 39-year-old.
"I'm not going to walk at graduation," he told his mother.
"Oh, yes you are," she said. "I'm going to go see you, and you're going to walk."
He walked.
"Mr. Villanueva has also been there for me as a mentor and will always offer me advice."
---
Jasmine Escalona
Villanueva had taken many engineering and architecture courses, and they paved the way for him to join Juarez-Lincoln in 2015. The school is named after two leaders who also rose from modest circumstances—Abraham Lincoln and Benito Juarez, president of Mexico in the mid-1800s.
Juarez-Lincoln had long been an underperformer. In the state's "accountability ratings" for schools in 2017-2018, it scored a lackluster 72 out of 100. In the education jargon, Juarez-Lincoln had "met standard," but that was a charitable way of saying, in the words of Estrada, that Juarez-Lincoln was "almost an F school."
But since then, there's been an astounding turnaround. For the last four years, Juarez-Lincoln has earned a B ranking. The school is becoming known for its STEM offerings and this year, Estrada said, 250 students transferred into Juarez-Lincoln. 
Helping drive the revival has been Villanueva and, as at the bank, he's become the go-to guy: sometimes to answer engineering questions, sometimes to fix an IT problem. Or maybe someone needs a Phillips head screwdriver, and they know Villanueva will cheerfully lend it out. Other times, someone just needs to talk.
Jasmine Escalona, a recent graduate now studying civil engineering in college, recalled seeking him out when, for another teacher, she struggled to design a catapult using popsicle sticks and spoons. He offered up supplies and some choice tips. The contraption had to fling a Ping Pong ball 10 feet. Hers sailed 15.
Escalona was among 20 Juarez-Lincoln students who nominated Villanueva for the Honored National Teaching Award. "This teacher has not only taught me about engineering and AutoCAD [a design software] but he has also been there for me as a mentor and will always offer me advice. Mr. Villanueva has changed my school life and helped me be a better student and person," she wrote.
In an interview, Escalona also recalled one day when, behind in her classwork, she felt the stress would overwhelm her. Villanueva sensed something amiss and went up to her.
"Don't feel like you have to be in here if you feel uncomfortable," he told her.
She stepped out of class to settle down. "He came out and asked if I needed anything," she said. "He helped me breathe a little." She regained her composure, returned to class and finished her work. Asked how he noticed Escalona needed help, Villanueva simply said, "She was just quiet." But then he added, "You learn to see this… it's not just recognizing it when it happens. It's actively looking at these kids. You want to take care of them."
Not that he's a pushover. "Sir, you don't like us," kids have told him when he gets tough. "You don't love us." Far from it. "I always go back to my dad," Villanueva said. "He would always get on us, but did it for a reason."
He'll also share his story—how decades passed before he found his calling. Which reprises the question: Is he a great teacher despite, or because of, his circuitous career path? Estrada considered the question. Perhaps, he said, "a little bit of both."
Photography by Abel Riojas
Stories you may like
---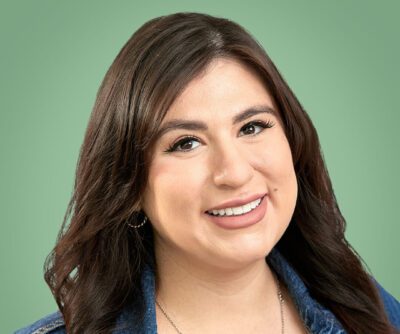 Yaritza
Sifuentes
C.E. King High School
Houston, TX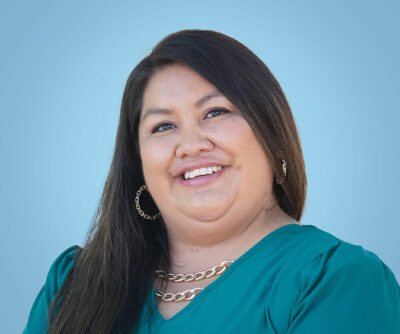 Kristy
Pahvahtyah
Pueblo Gardens PreK-8 School
Tucson, AZ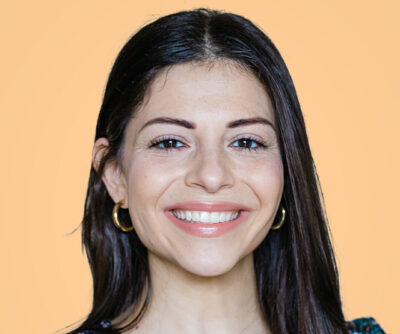 Gahl
Amitay
Elsmere Elementary School
Delmar, NY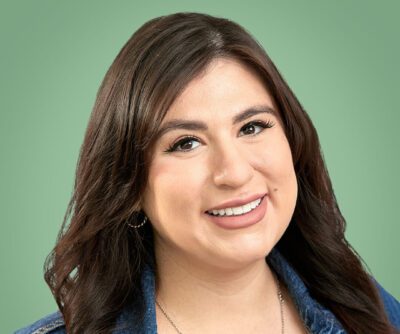 Yaritza
Sifuentes
C.E. King High School
Houston, TX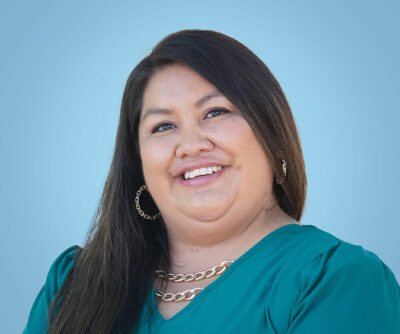 Kristy
Pahvahtyah
Pueblo Gardens PreK-8 School
Tucson, AZ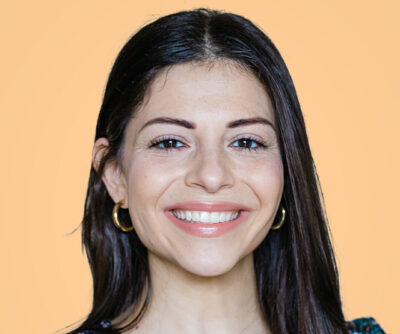 Gahl
Amitay
Elsmere Elementary School
Delmar, NY