October 2022 Honoree
Sophia Limjoco
with her student, Lauren Van Engelen
Tarwater Elementary School, Chandler, Arizona
story by: Sydney Page, Journalist, The Washington Post
"I hope they know that they have agency in their lives, and that whatever they want to do – whatever problem they want to solve – they can, and they should."
---
Sophia Limjoco on her students
"You know you're a teacher, right?"
Before class one morning, Sophia Limjoco was helping some of her college classmates tackle a math problem, when her instructor asked her that simple question. An epiphany ensued, and right then and there it was decided: she would become a teacher.
"I didn't choose teaching," said Limjoco, who had never previously considered a career as a teacher until that singular moment. In her case, "It just took another educator saying: you're one of us."
From there, she enthusiastically embarked on a new professional path. After completing her undergraduate degree in business, she applied to teachers college and never looked back. Sixteen years later, Limjoco said her instructor's keen instinct was indeed correct: the classroom is where she belongs.
Just as her college instructor changed her life that day, Limjoco has made it her mission to leave a similarly lasting impression on her students.  And she has certainly succeeded.
"She stands out," said Lauren Van Engelen, who was Limjoco's second-grade student at Tarwater Elementary School in Chandler, Arizona, last year. "She made a huge impact on my heart."
The impact was so profound, in fact, that Lauren's mother, Kristie Van Engelen, nominated Limjoco for the Honored National Teaching Award. "To her, it's not just a job," said Van Engelen. "It's who she is and what she's passionate about." 
Limjoco's passion for her pupils shines through daily – be it through spending her spare time providing extra help to those who needed it, cheering on students at sports games after school, or getting involved in various extracurricular activities.
"She has made a huge impact on my heart."
---
Lauren Van Engelen
As a parent, Van Engelen said, it quickly became clear that Limjoco's "commitment to her students' success as people exceeds those classroom walls." Limjoco's devotion to Lauren was clear from the get-go, as she repeatedly made extra effort to ensure her student was performing to the best of her abilities – academically, socially, and personally. The same steadfast commitment applies to all her students.
When Lauren stepped inside her second-grade classroom last year, she lacked a solid first-grade foundation. Remote learning amid the pandemic, her mother said, had taken a toll on her progress, particularly in reading. Limjoco was eager to get Lauren up to speed. "Mrs. Limjoco spent time putting together additional material and ways that we could help her at home," Van Engelen said. 
The additional attention didn't stop there: over the summer break, Limjoco facilitated free phonics lessons for Lauren and a few of her classmates, meeting with them twice weekly over Zoom. Not only did she teach the virtual classes during her time off, but Limjoco also continued leading the sessions while she was on vacation in Hawaii.  
For her, it was well worth it. "When they walk into third grade, I want them to feel confident about themselves," Limjoco said.
Limjoco with Lauren Van Engelen and Principal Diane Hale at the surprise announcement of her Honored National Teaching Award
Beyond offering extra academic support to her students, Limjoco is also actively involved in various extracurricular aspects of the school, particularly in the realm of STEM (science, technology, engineering, and mathematics) – her personal passion.  She served as a liaison for the school's STEM festival, and she often spends her spare time applying for classroom STEM grants and raising funds for additional aeroponic supplies and resources. 
Limjoco's fascination with STEM started when she first began teaching at Tarwater Elementary in 2017 and was asked to lead a STEM enrichment program at the school. She had some experience running science labs in the past, and the school administration felt she would be a good candidate to take on the task.  
Although STEM was far from her forte at the time, she gave it a shot and quickly realized that the subject matter is not only futuristically oriented, but it also promotes hands-on, independent learning opportunities that uniquely reinforce the power of critical thinking skills in students of all ages. 
"Mistakes are proof that you're trying."
---
Sophia Limjoco
"There's some component [in STEM exercises] where they're actually applying their knowledge," said Limjoco.  "I always tell kids, 'Knowledge is not power; it's applied knowledge that's power. When kids have the opportunity to apply their knowledge, that's when they find who they are and who they can be," she said.
That was certainly true for Lauren, who never had a strong interest in math or science until she stepped into Limjoco's second-grade class. Now, they are among her favorite subjects. 
"She really made math and science and everything in between so fun," Lauren said. Even when she struggled, her teacher reminded her that "Mistakes are proof that you're trying." 
Her mother agreed: "She made learning fun, and I think at this age, that's so important," adding that Limjoco would often wear funny costumes to engage the students during lesson plans. Lauren's love of learning "increased tenfold under Mrs. Limjoco's wing."
According to Diane Hale, the principal of Tarwater Elementary, Limjoco is known around the school for her warm demeanor, and for fostering a close-knit culture across the campus.  Hale attested that Limjoco has had an impact not just on the lives of her students,  but on the entire school more broadly.  "She is always looking for that 'What else can we do?'" Hale said, adding that she was an instrumental force in securing the school-wide opportunity to contact the NASA crew aboard the International Space Station via radio last year. "She is an innovative teacher and is always looking for a unique approach to connect with kids."
"She is always looking for that 'what else can we do?'....I know she looks at her class roster and is like, 'what am I doing for this one?'"
---
Principal Diane Hale
In addition to inspiring students, "She wants to help her colleagues, too, and inspires other teachers in the school with her creativity," Hale said. "It's important to her that teachers are happy and motivated." 
What sets Limjoco apart as an educator, Hale said, is the customized care she offers every individual student. "For her, it's really about the kids, and what she is doing to reach each of them," she said. "I know she looks at her class roster and is like, 'What am I doing for this one?' She does that for every kid, and really gets to know them and their families personally."
Building a tight bond with every student is Limjoco's foremost focus at the start of every school year. "Those relationships are really what make teaching so magical," Limjoco said. "That little face lighting up is just so inspiring." 
Despite being strongly invested in her students, though, Limjoco also knows when to draw a line in her own life. "That's one of the more special things about her," Hale said. "She goes above and beyond for her class, but she sets boundaries, too."  Hale believes Limjoco is proof that "You can be an amazing teacher that's award-winning, but also have a family and a life."
Limjoco wasn't always good at maintaining a work-life balance, she admitted, but in recent years, it's become a priority to avoid burnout while being the best teacher she can be. After her husband suffered a health scare a few years ago, "I decided life is too short," she said. "It's hard to tell when you're doing too much when you love your job. Life has a way of reminding you that you need some balance." 
She also came to realize that making time for herself and her family is essential to ensure she can be as present as possible during schooldays – when her students depend on her most. "I want to be the kind of teacher that I would want my own children to have," said Limjoco, who has three kids. 
"You cannot be an amazing teacher, in my opinion, without community. It's a community that makes a teacher exceptional."
---
Sophia Limjoco
Striking the right balance, she believes, is key to being a successful educator, wife, and mother. "That feeds into how I assign homework," Limjoco said. "We work hard, and we play hard." Plus, she added, education is "a team effort."
"I really am against teaching in isolation, because it's exhausting and it just is not as powerful," Limjoco explained. "You cannot be an amazing teacher, in my opinion, without community. The thing that I have always told parents is that I am so much better if I have them on my team," Limjoco said. "It's a community that makes a teacher exceptional." 
Her students are an important part of that community – and raising them to be strong individuals is a component of her job that she takes very seriously.  "Teachers help kids learn to be contributing members of society," Limjoco said. "I hope they know that they have agency in their lives, and that whatever they want to do – whatever problem they want to solve – they can, and they should."
That exact mindset was highlighted last year, when one of her students was doing research for Black History Month and learned about NFL player Patrick Mahomes and his charity, The 15 and the Mahomies Foundation. The student told Limjoco that when he grows up, he wants to run a charity, too.
"You don't have to be an adult," she responded to 8-year-old Luke Possehl. "You can do that right now."  Limjoco's words encouraged Luke to raise funds for the athlete's charity by filming a commercial with his class that urged other students at the school to donate pennies to the cause. He garnered $500 through the initiative, which the class called "Pennies for Patrick." 
"That was pretty special," said Van Engelen. "Rather than just pat a student on the back, she ran with it. She helped the entire class rally behind their classmate. She really does instill in these kids that they are people, that they have a voice, and that their voice matters."
Lauren has certainly internalized that lesson. "Just cause you're a kid, it doesn't stop you from having an impact," she said proudly.
"When I grow up, I would like be a teacher - just like Mrs. Limjoco."
---
Lauren Van Engelen
In a lengthy nomination essay, Lauren and her mother chronicled all the reasons why Limjoco is deserving of the National Teaching Award. There are almost too many to count. 
"It was a total surprise," said Limjoco, who was deeply touched to have been selected. In a move that's true to character, Limjoco says that she is putting the prize money right back into the school.  She has devoted her entire $5,000 Honored National Teaching Award prize to building an outdoor classroom that will serve the whole school community; the district, in turn, was so impressed with Limjoco's plans that the superintendent of the Chandler Unified School District, Franklin Narducci, pledged to match the award money to allow Limjoco to complete the project.  
Even beyond the outdoor classroom, Limjoco has undoubtedly left an indelible impression on her students. Her initial mission of making an impact has been met – and exceeded. 
"When I grow up, I would like be a teacher," Lauren said. "Just like Mrs. Limjoco."
Photography by Jason Koster
Stories you may like
---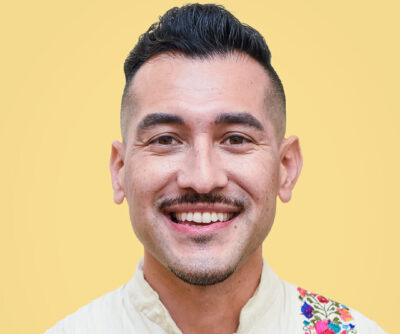 Isai
German
Brawerman Elementary School East
Los Angeles, CA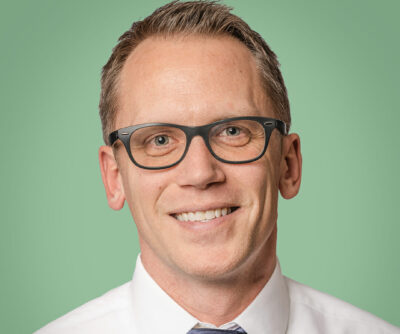 Chad
Zwolinski
Rochester High School
Rochester, MI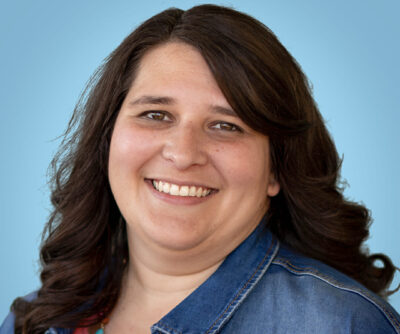 Ashleigh
Schiano-Oliver
Armin Jahr Elementary School
Bremerton, WA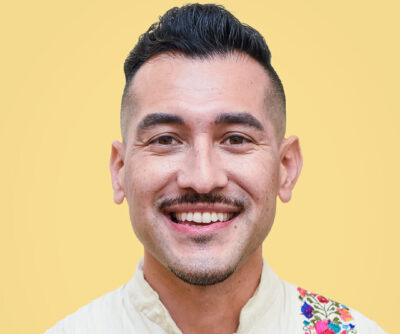 Isai
German
Brawerman Elementary School East
Los Angeles, CA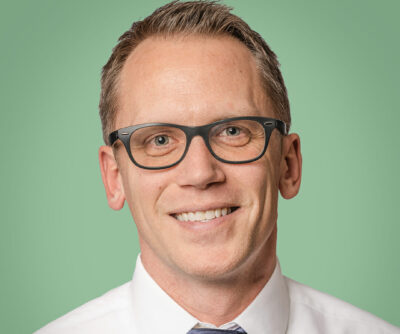 Chad
Zwolinski
Rochester High School
Rochester, MI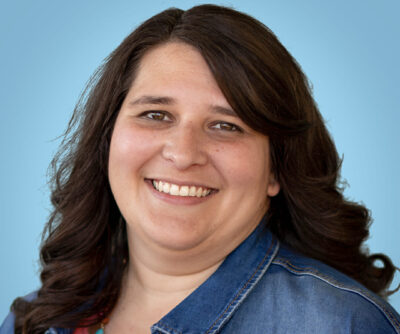 Ashleigh
Schiano-Oliver
Armin Jahr Elementary School
Bremerton, WA