September 2019 Honoree
Isabel Renteria
with her student, Tim Ruiz
Veva Blunt Elementary School, Visalia, California
story by: Vanessa de la Torre, Journalist, Connecticut Public Radio
"She never made us feel bad that these problems were happening. She would just say, 'This isn't working. So let's figure out what we're going to do next.'"
---
Andrea Camarena
The first time Isabel Renteria met Timothy Ruiz, the kindergartner was on the run. An alert about the boy had already gone out on the walkie-talkies at Veva Blunt Elementary in Visalia, California, asking school staff to keep a lookout. 
Tim had done this before — escape from his class. Only this time, he burst into Renteria's first-grade classroom and hopped on the teacher's chair, spinning around and around.
"I went over and put my hand out and said, 'Hi, I'm Mrs. Renteria. What's your name?'" she recounted in her honeyed, calm cadence. She heard no answer.
"I was already thinking, 'I'm going to have to homeschool him.' But Mrs. Renteria changed everything."
---
Andrea Camarena
But that introduction was the start of a life-altering connection. Rather than cast Tim as a problem because of his outbursts, Renteria saw a sensitive child who was lovable and bright. She felt so strongly about Tim's potential that later on — at a pivotal moment in his young life — Renteria insisted on taking him on as a first-grader in her classroom of 30 children.
"My first thought was he needs structure, he needs consistency," Renteria said. "He just needs to be in my class."
That first-grade year inspired Tim's mother, Andrea Camarena, to nominate the longtime elementary school teacher for the Honored award. Camarena explained that her son is on the autism spectrum and suffers from epilepsy. His seizures began in kindergarten, heaping on an already frustrating year for Tim, his family, and school staff. 
Before he became a student in Renteria's class, the situation had become so overwhelming that Camarena and her husband considered pulling Tim from the public school system.
"Going into first grade, he was a little out of control with his behavior, unable to stay in the classroom and follow directions," Camarena wrote in her Honored nomination. "Mrs. Renteria showed a true love for Timothy, finding new ways and systems to keep him focused… This is a huge change from his kindergarten year and preschool, when we thought we would have to homeschool Tim because he could not adjust to the classroom setting."
"Mrs. Renteria has changed Tim's life." 
Visalia is a growing city in an agricultural valley of Central California. But it can still feel like a small town. Veva Blunt Elementary is the school that Camarena and her husband attended as children. Cousins, nieces, and nephews have all gone there, and Mrs. Renteria — also homegrown from Visalia — taught Camarena's daughter a few years before Tim. 
Tim has two older siblings who did so well in school that teachers praised them as "perfect little scholars," Camarena said. But young Tim seemed to have a unique talent. He not only learned his ABCs, colors, and shapes before kindergarten; to the fascination of his loved ones, he had also memorized the names of all the planets in our solar system. He became "obsessed" with planets, his mother said. Trains, too.
It wasn't until preschool that his family learned he might have special needs. Tim struggled to adjust to the learning environment, and his preschool teacher wrote a letter expressing concern about his impulsivity and obsessive-compulsive tendencies. ("No, he's just being four years old," was the assessment from Tim's pediatrician, according to Camarena.)
"We just thought he was really hyperactive and super-smart and silly, and we just didn't think anything of it," Camarena said. "But when it came to sitting down and being in a structured classroom … he couldn't get the hang of it like the other kids."
"My first thought was he needs structure, he needs consistency. He just needs to be in my class."
---
Isabel Renteria
Tim's parents ended up withdrawing him from preschool. No one could figure out how to make the situation work. 
When it came time for kindergarten at Veva Blunt, the school pulled Tim's parents aside on the first day. "They said, 'We want him to go to the school psychologist and be tested' for all this different stuff, like ADHD and autism," Camarena recalled.
"Just to be honest — and not to put down any of the other teachers at the school, because we love the school — but it was a nightmare," she said of that kindergarten year. "This was a whole new world for us."
While the school tried to address his needs, her son was bounced from one classroom to the next, lacking the consistency that Mrs. Renteria later sought for Tim in first grade. Eventually, the whole staff became acquainted with the boy who was quick and known to take off running.
"I had heard some interesting stories before I got there," said Principal Natali Garza, who was new to the school when Tim transitioned to first grade. "Timmy struggled quite a bit."
Things got worse. The epilepsy arrived like an earthquake — grand mal seizures that kept Tim up at night and left him exhausted come morning, when it was time for class. It got to the point that Tim stopped wanting to go to kindergarten. 
"Poor guy was just dealing with a lot," his mother said.
Then that summer before first grade, Tim suffered from a seizure so severe that medics airlifted him to a children's hospital, where he spent a week undergoing tests. 
"I was already thinking, '… I'm going to have to homeschool him,'" said Camarena, an administrative assistant at an insurance company. She took time off from work because so much was going on. "But Mrs. Renteria," Camarena said, "changed everything."
Isabel Renteria with one of her students
As the 2017-18 school year approached, Isabel Renteria had a strong hunch: Tim, by then six years old, needed as much stability as Veva Blunt Elementary could provide him.
It would be a team effort, involving everyone from the principal to Tim's first-grade classmates to the cafeteria workers.
"We let them know some of the things that might happen in the cafeteria, and this is not because he's being naughty," Renteria said.
The Veva Blunt campus has a Collaborative Autism Partnership program designed for Visalia elementary students on the spectrum. For Tim, that meant an environment flexible to his needs and in which he could have access to sufficient support.
"The culture of our school absolutely accepts differences and really embraces all kinds of kiddos," Principal Garza said.
"Yes, I nurture, but I feel like I balance that with discipline and nurturing. I still expect control in my classroom. They love me for that, too. They love me for the structure."
---
Isabel Renteria
Mrs. Renteria put that credo to the test in her general-ed classroom. She wanted to keep Tim in her class — no bouncing around. She spoke with the confidence befitting her two decades' experience teaching at Veva Blunt, plus a lifetime surrounded by little ones.
"Wherever I was, I was always with children," said Renteria, 61, the ninth of 12 kids from a blue-collar family raised to believe in the power of education. Unfazed by meltdowns, she's known as "the Nurturer" among her first-grade colleagues, a hugger who considers all children "precious" and feels that helping them is her "calling … beyond a shadow of a doubt."
"Yes, I nurture, but I feel like I balance that with discipline and nurturing," Renteria said. "I still expect control in my classroom. They love me for that, too. They love me for the structure."
Renteria also understood that bringing structure to Tim's days didn't require a hardline approach. She often asked herself, "What can we do to make him want to come to school and feel successful?" 
The educator started Tim on a system of incentives. If the 6-year-old finished three tasks, he could pick a reward — time on the computer, for example, or playing with a puzzle. Saltine crackers were another prize. Tim's mom told Renteria that the snack was his favorite.
"In the meantime, I had to get to know him and know that he loved planets and he loved trains," Renteria said. "He was very smart. I can't even tell you how smart he is."
But Tim was still having seizures at night, so gathering the patience to stand in line after the morning bell was especially hard for him. Fatigued and frustrated, he would run out to the playground as other students waited to file in with their class.
"We talked to Mom and Dad and said, 'Just bring him to my class after the bell rings and let's get started with his day then,'" Renteria said. 
On high-energy days, Tim coped by running laps in her classroom. 
"The boys and girls can't focus [when you run], so you have to help me," Renteria remembers telling him. She would allow three laps before asking Tim to sit.
When sitting at a desk became a battle for Tim, his teacher let him sink into a bean bag and use a clipboard to write on.
Later, when Tim became fixated with the classroom sink — turning on the faucet and getting himself wet when Renteria was trying to teach — "I just had the district come out and turn my water off," she said.
One by one, Renteria saw challenges as practical problems she could fix. If Tim kept grabbing the paper towels and leaving a trail across the classroom, why not leave a note asking custodial staff to stop refilling the dispenser? Instead of paper towels, Renteria bought napkins that she kept in a cupboard for cleanups.
"She never made us feel bad that these problems were happening," Camarena said. "She would just say, 'This isn't working. So let's figure out what we're going to do next.'"
Above all, Mrs. Renteria made Tim feel wanted.
"I want every child to know that I not only love them, but I respect them and I value them," she said. "And I think that's half the battle." 
She saw a sensitive soul in Tim, a boy who cried if he hurt a friend's feelings. If Tim blurted out an answer in class rather than raise his hand, she decided to praise him in a sweet voice. As the year wore on, his classmates learned that it felt good to clap for Timmy. 
"Let's focus on what's important: You were comfortable enough to answer. So let's not say, 'Well, you didn't raise your hand,'" Renteria explained. "I think they learned a lot with me not to criticize and not to tattle. Just to understand that we're all different and we all have different needs. And Timmy needed a lot of praise and a lot of pats on the back."
"What can we do to make him want to come to school and feel successful?"
---
Isabel Renteria
First grade is more than addition and subtraction and learning how to write sentences with a beginning, middle, and end. It's knowing how to say "thank you" and "excuse me" and recognizing how to handle emotions when they get big and overwhelming. It's about learning how to be a student.
"To have him in a classroom where we felt confident in the teacher and knew that things were improving, it was a huge relief," Camarena said. "It makes everything else a little bit easier. It makes room in life for more things."
Her son just turned eight. Tim can be funny and has an independent streak, often concentrating on his elaborate drawings and the universes he creates with all of his Legos and toy cars and trains. Lately, he's been really into Monster Jam, too, his mother said. Medications are controlling his seizures as he enters third grade at Veva Blunt.
Tim was happy when he found out that Mrs. Renteria had won the Honored award, Camarena said. "He said, 'She was a good teacher'… He loved her a lot."
When Tim was in second grade, Renteria remembered feeling a sense of awe when she would get hugs from him on the schoolyard.
"That used to be really hard for him to do … I mean, to walk up to a teacher and hug her and say hi to her would not have happened," said Renteria, who also saw Tim's writing posted at an open house. "I almost cried. I just thought, 'Oh my gosh, you know, that shows you that hard work pays off."
"If you were to walk into the classroom now, you wouldn't pick him out anymore," said Garza, the school principal. "He's certainly not our most challenging kiddo. And academically, he has made so much growth …. It's just phenomenal because we knew all along that he had it in him."
Mrs. Renteria isn't ready to retire from teaching. But at the end of her year with Tim, she told his mother that she wished she could be Tim's one-on-one aide from here on out.
"That's how much I feel like I understood him," Renteria said. "I loved him that much, that if I could just retire, I'd stick with him for the rest of his school life."
Photos by Christina Edwards
Stories you may like
---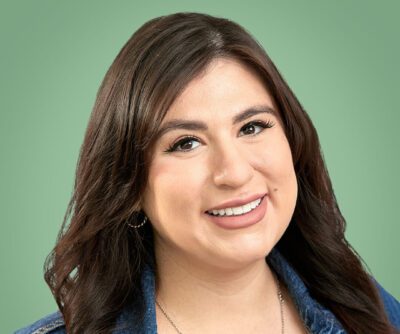 Yaritza
Sifuentes
C.E. King High School
Houston, TX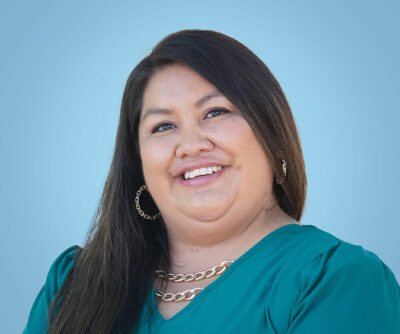 Kristy
Pahvahtyah
Pueblo Gardens PreK-8 School
Tucson, AZ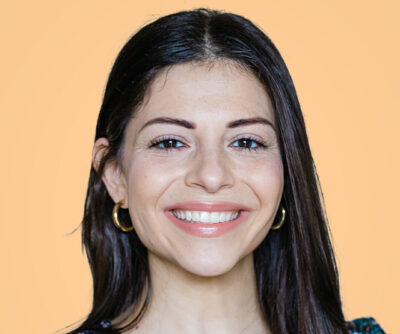 Gahl
Amitay
Elsmere Elementary School
Delmar, NY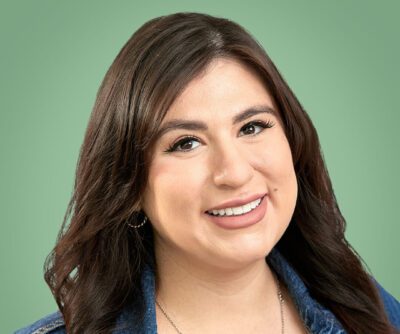 Yaritza
Sifuentes
C.E. King High School
Houston, TX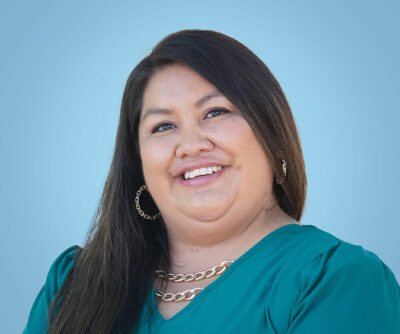 Kristy
Pahvahtyah
Pueblo Gardens PreK-8 School
Tucson, AZ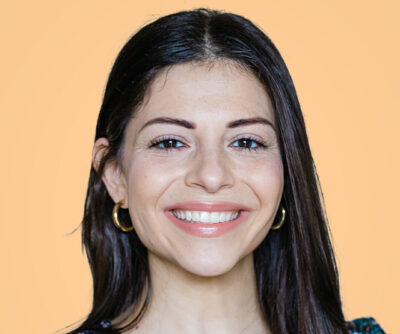 Gahl
Amitay
Elsmere Elementary School
Delmar, NY