August 2019 Honoree
Louis Bernieri
with his former student, Colleen Cronin
Phillips Academy, Andover, Massachusetts
story by: William Cohan, New York Times Bestselling Author and Founding Partner at Puck
"Mr. Bernieri was monumental in helping me to discover my voice and develop my writing as a medium for self-expression. More importantly, he changed the way I thought about myself, my community, and my education."
---
Colleen Cronin
Colleen Cronin grew up in a tough neighborhood in Lawrence, Massachusetts, a small city hard on the Merrimack River that has been struggling economically ever since the textile mills started moving down South a century ago. In 2012, Boston magazine described Lawrence as "the city of the damned." Cronin's father moved out of the house when she was five years old; her mother, a kindergarten teacher, raised her and her older sister by herself. "One time I looked out my window and I saw a guy chasing another guy with a machete down the street," she recalls.
"Mr. Bernieri was excited about all the things that made me different."
---
Colleen Cronin
We're sitting together in Bulfinch Hall — designed by the celebrated American architect Charles Bulfinch and built in 1818 — on the bucolic campus of Phillips Academy, known as Andover, one of the world's most prestigious private high schools. It was founded in 1778 by Samuel Phillips Jr., the sole surviving child of Samuel Phillips, a wealthy businessman and devoted Calvinist from the town of Andover. It may be in the next town over from Lawrence, but Andover, the town, and Andover, the school, are a world away. It has an endowment of nearly $1.1 billion, more than many colleges, and its campus, of some 700 acres, is spread out like a Hopper landscape on top of a small hill a mile away from town. Among the school's graduates are the two Presidents Bush; Henry Stimson, a close advisor to many other presidents; John F. Kennedy Jr., the son of a president; and Cronin, Andover class of 2007.  
How Cronin, now 30 years old, got from Lawrence to Andover, and how an English teacher she met at Bulfinch Hall — Lou Bernieri — encouraged her idiosyncrasies, allowing her to thrive intellectually in the process, is at once both heartwarming and inspiring. It is also among the reasons why Cronin nominated Bernieri for the prestigious Honored National Teaching Award, and probably why Bernieri won the award, even though it often goes to public school teachers, not a teacher from one of the nation's wealthiest schools. 
Cronin attended a Catholic grade school in Lawrence. By her own admission, she was a bit wild and tested the limits of what was acceptable behavior. "I pierced my nose when I was 12," she says. "In Catholic school, they didn't really like that. I would dye my hair and they would get mad. They threatened to take away dress-down days because I would dress so crazy." But she was also a very good student. Her teachers thought she was "a prodigy." 
They encouraged her to apply to Andover. At the last moment, she did, was admitted and got a full scholarship. She couldn't say no. But it was a culture shock. "You come here and everyone is like, 'You must be really dumb. You're from Lawrence,'" she says. Her fellow students thought she might steal stuff. Her first year, she was a day student and commuted back and forth between Lawrence and Andover. One day, she got a ride home from a fellow student. As soon as they crossed the border into Lawrence, "he was like, 'Lock the doors,'" she remembers.
Andover intimidated her. She felt self-conscious about her central Massachusetts accent. She thought about pretending to be a rich kid from some foreign country "like Luxembourg," she says, or about making up some fictional backstory about her life, figuring no one would ever know. She didn't, of course, but was still desperate to fit in. "It's a hard adjustment for a 14-year-old," she says. "At the time we feel so old, but looking back it's like, 'Oh, such a little kid' and you go off into this whole new world, and all these people you don't know and all these new sets of expectations. How do you create an education system where you get people that had private tutors and placed in all these math classes — how do you educate them and still also educate people like me? I didn't have a very strong academic background compared to the kids here. The learning curve was really steep." She was awestruck by the kids who had placed out of pre-calculus: "You've been taking math since you were two? How do you do that?"  
She remembers being given a geography quiz — an empty map of Europe — and being asked to fill in the names of the countries. But she had never strayed too far from Lawrence, and certainly had never been to Europe. "I filled everything out and still got a zero because I didn't know," she says. "Is that Italy? I don't know, maybe. Is that England? What is it? I'm not sure. Spain? I just had no idea."
"I said to her – this is before I knew – 'If I win, great, but I know I probably won't...but that nomination letter, Colleen, is worth everything.'"
---
Louis Bernieri
Enter Bernieri. Hailing from Bensonhurst, a working-class section of Brooklyn, he had been a scholarship student at Poly Prep, in Brooklyn, and then played football at Harvard, where he had also received a scholarship. His father worked for the Metropolitan Transit Authority and his mother was a housewife and then worked in "food service" at a local public school. He was the first person in his family to go to college. He got to Andover in 1977, the same year I graduated. Like Cronin, he found Andover to be a culture shock, too. He has been there ever since. "I didn't even think I'd make it to year three," he says.
But he has thrived at Andover — it's been 42 years and counting — largely because in addition to teaching English to precocious Andover students, the school also allowed him to develop and to nurture the Andover Bread Loaf program, a twist on the eponymous program at Middlebury College — where he had been a graduate student — but one that works with students and teachers from "underserved" communities, such as Lawrence, and uses writing and acting as tools to engage and empower them into leadership roles, not only at home but in the country as a whole. "Where others were only able to see a city of the damned," Cronin wrote of Bernieri, in nominating him for the Honored award, "he saw promise." 
Others have seen promise in what Bernieri has been doing too. Over the years, the Andover headmasters have endorsed the Bread Loaf program, noting its important role in the idea of Andover as "a private school with a public purpose." In the past year, over $4 million in gifts were made to endow Andover Bread Loaf's current operating expenses. "That allows us to expand and go national with the kind of model we've developed in Lawrence and other cities," Bernieri says.
Bernieri became Cronin's academic advisor, and her friend. He encouraged her to be herself and gave her the confidence to succeed at a hyper-competitive place like Andover. "He was just stoked," Cronin says. "He was excited about all the things that made me different that I felt like I was insecure about, which is a really great quality to have." She was artistic and often dressed in all-black clothing, in a Goth kind of way. She had bluish-green hair for a while. And red hair. And the nose ring. Bernieri noticed that Cronin needed his support because there are no "affinity groups" at Andover for students from white, working-class backgrounds. "There are spaces for people of color and Latinos," he says. "Part of her struggle and the struggle of kids like her is, 'How do I fit in, in this place? Who am I?'"
Bernieri encouraged her at every step. He thought she and her quirkiness were cool. "A lot of it just comes down to support," Cronin says, "which doesn't sound like a lot, but I feel like when you have a single mother who is busy all the time, and you come into it and it's such a big transition and you feel very misunderstood. Just in general, I think teenage years are hard for people, but especially when you go home and everyone is like, 'You're a prodigy,' and then you go to school and everyone is like, 'You're an idiot.' You're like, 'What the hell?' You feel like no one really gets you. Everybody is wrong. Everyone is missing the mark. And you start to wonder, 'Who am I?' I'm one person here and I'm a very different person over here, and people treat me differently in both places. It's a very confusing time. Just to have that stability and that consistent positive voice can be really important during that time, especially in a place like this where there is a lot of pressure, and you do constantly feel like there's a competition or people are judging. So to have someone there that's like, 'It's okay. Do you. The green hair is cool.' That's good. It makes you feel good."
In her nomination letter about Bernieri Cronin was effusive in her praise of him and what he did for her. He "was monumental in helping me to discover my voice and develop my writing as a medium for self-expression," she wrote. "More importantly, he changed the way I thought about myself, my community, and my education." For his part, Bernieri says Cronin's nomination letter "was enough for me." They spoke about it before he discovered he had won. "I said to her — this is before I knew — 'If I win, great, but I know I probably won't because it seems like a public school award, but that letter, Colleen, is worth everything.'" When he found he won, he was both "shocked" and "really happy" not so much for himself — although the recognition was much appreciated — but more so for Andover's Bread Loaf program. "It will help raise our profile and the school's profile in this Non Sibi" — Latin for "not for oneself" — "work," he says.
As our conversation in Bulfinch Hall was coming to an end, I asked Cronin if there was anything else she wanted to say about Bernieri. She didn't hesitate. "There's this quote by Frederick Douglass actually that I've been thinking about a lot recently," she replies, "because it reminds me a lot of Lou when I read it. As soon as I read it, it stuck with me, probably because I made that association: 'It is easier to build strong children than to repair broken men.' That is really what I feel is so special about him. I feel like he's helping to raise strong children. I think that's really where you have to start, in a place like Lawrence that has the crime, and people that are growing up that maybe feel isolated and that they want to fit in, but they don't have people to fit in with. There's drug dealers or criminals. So to have that support and to help raise a strong person from a young age, I think that's really special."
Photography by Cristen Farrell
Stories you may like
---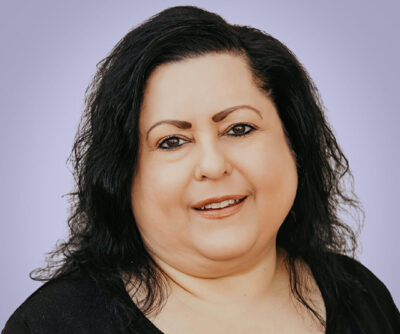 Dana
Johnson
The Good Shepherd Lutheran Day School
Midwest City, OK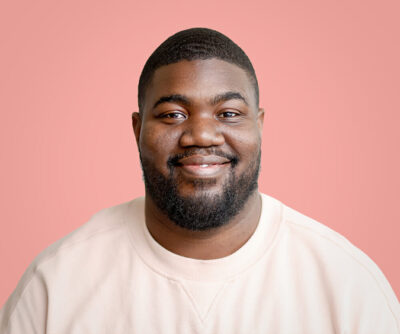 Alexander
Blue
Woodmoor Elementary School
Baltimore, MD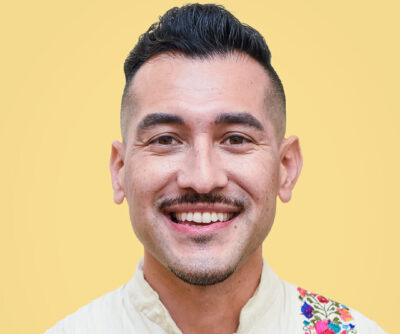 Isai
German
Brawerman Elementary School East
Los Angeles, CA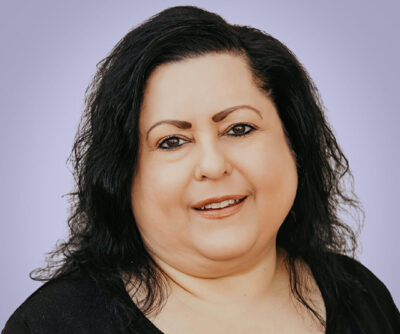 Dana
Johnson
The Good Shepherd Lutheran Day School
Midwest City, OK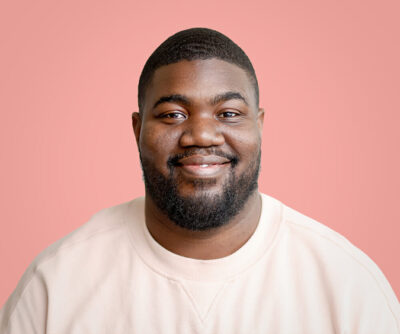 Alexander
Blue
Woodmoor Elementary School
Baltimore, MD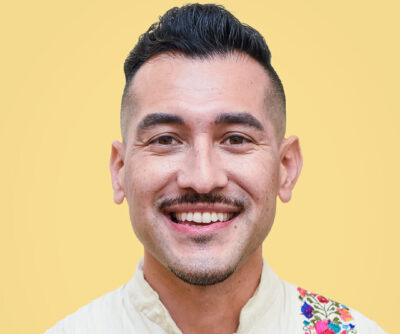 Isai
German
Brawerman Elementary School East
Los Angeles, CA