March 2023 Honoree
Dana Johnson
with her student, Serenity
The Good Shepherd Lutheran Day School, Midwest City, Oklahoma
story by: Lauren Lumpkin, Journalist, The Washington Post
"I just reached out to her and told her I was there for her...I told her I'm not here to judge her, and I'm here to help her."
---
Dana Johnson
Latrice hadn't seen her young daughter in more than a year when they reunited in 2021. She had just been released from prison, was alone and unsure how to be a mom.
"I was worried that I wasn't going to be able to do it," Latrice said about raising Serenity, who was four years old at the time. The girl she dropped off in diapers to live with a relative was now potty-trained.
As Latrice learned about her daughter, her personality and favorite foods, she also realized that Serenity was far behind other kids her age. Serenity hadn't received much formal schooling while Latrice was incarcerated. Other 4-year-olds could write their names, even if the print was shaky and the letters were backward. They could point out letters and numbers. Serenity could not.
Latrice knew something needed to change—and quickly.
"I never had a village [before Mrs. Johnson]."
---
Serenity's mother, Latrice
First, Serenity would need to attend a real school, not an in-home daycare like she did while Latrice was away. It would have to promise small class sizes—the girl could fall even further behind in a big group of other children, Latrice reasoned. Whichever school she chose would also need to offer before- and after-care so that Latrice could work at a hotel.
The Good Shepherd Lutheran School, a small Christian school outside Oklahoma City, offered that. Serenity was promptly enrolled. But after some disagreements with her daughter's teacher, Latrice, disappointed, was prepared to go back to the drawing board.  
Then a miracle came.
"If you could just picture an angel, holding its hands out and saying, 'Come give me a hug,'" Latrice said. "That's the feeling I got."
The "angel" wasn't a white-robed, feathery winged messenger from above, but Dana Johnson—a longtime educator who, at the time, was teaching Pre-Kindergartners. When a coveted spot in her classroom opened, administrators offered the seat to Serenity. Johnson promised the small family her support.
"I just reached out to her and told her I was there for her. I would take care of Serenity like my own," Johnson recalled. "I told her I'm not here to judge her, and I'm here to help her."
Johnson could also tell Serenity was missing important skills; she was about six months behind her peers. But Johnson's help— which included private after-school tutoring and a 10-week summer-school program that she put together—along with individualized lessons from another teacher would quickly propel Serenity toward the top of her class. 
Within three days of joining Johnson's classroom, Serenity was writing her name, Latrice said. After a couple of weeks, she was learning to be more social. She attributes much of that growth to Johnson and the way she structures her class. For example, students do not have assigned spots for their backpacks, so every day they have the chance to mingle with someone new, Latrice said.    
"She's a people person now," Latrice beamed about her daughter, now 5. The child who used to hide away in her room on her tablet now wants to make friends and play basketball and gymnastics.
It's the type of progress most parents can only dream of. But most parents don't have Johnson. "She just actually takes the time," Latrice said about her daughter's teacher, who now teaches Serenity's kindergarten class. Latrice is hoping Johnson will change grade levels again, so that she can teach Serenity when she gets to first grade next school year. "She goes along with how the kids are doing and she puts things in ways that they can understand."
"Ms. Dana is the best teacher and I love her."
---
Serenity
Johnson's more than six-year tenure at Good Shepherd wasn't supposed to happen. She taught for several years in the Mid-Del public-school system in Oklahoma, then decided to leave the classroom.
Years later, in 2016, Johnson and her husband joined The Good Shepherd Lutheran Church, which is affiliated with Serenity's school. A vacancy opened in the preschool and administrators asked Johnson if she would fill in.
"I wasn't sure if that's what I wanted to do," she remembers thinking. "I wasn't looking for a job. I thought I was done."
Johnson agreed anyway, and the part-time role ended up being a good fit. The employees were like family and she liked teaching children about God. When a full-time Pre-Kindergarten teaching gig opened up, Johnson decided to stay at the school permanently.  
"I teach not only math and reading, but also about God," Johnson said proudly. She has since been offered a higher-paying job elsewhere, but didn't want to leave a place where students attend chapel, say prayers and sing religious songs, including a hip-hop rendition of "Jesus Loves Me."
There are only about 100 kids in the entire school, which serves children in preschool through eighth grade. Good Shepherd is known for its Christian education, but particularly popular for small classes, said Van M. Guillotte, the school's administrator. Serenity's class has only 20 students, which is on the large side.
And, Johnson has a teaching aide, so students can get the individualized attention that can be difficult to find in large public schools. That one-on-one support has become even more important for children as schools continue to navigate the coronavirus pandemic and pour millions in federal relief dollars into small group learning settings.
Good Shepherd also has a reputation of hiring teachers who will go above and beyond for their students. Many of the children enrolled live in low-income households, and teachers do what they can to help, Johnson said.
Johnson has driven Serenity to school and even opened her home to the girl when Latrice had to travel for work. "I was like, 'Are you sure?'" Latrice remembers thinking when Johnson extended the invitation. "That is crazy, but she knew I was just trying to keep my head above water. It's so easy to just backtrack when you're by yourself. I never had a village."
Latrice ended up traveling for only a week before returning home—the separation from Serenity, especially after being away in prison for so long, was too much.
But the gesture stuck with the mom. Latrice had finally found an ally, a teammate—her village.
Johnson, meanwhile, said it's the type of gesture any teacher at Good Shepherd would make. When she learned that she had been recognized by Honored, she felt she was "just doing my job," she admitted. "We all do the same thing every single day."
"If you could just picture an angel, holding its hands out and saying, 'Come give me a hug.' That's the feeling I got."
---
Serenity's mother, Latrice
Guillotte agreed: Good Shepherd's success is a team effort. But Johnson's contributions stand out, he said. Take her classroom, for example, which is stocked with enough snacks to feed each of her students multiple times daily. Guillotte joked that if Oklahoma found itself in the midst of nuclear war, Johnson would have enough snacks to keep "everyone fed for a month or two."
Johnson and her husband use their own money to buy pancakes-on-a-stick, Cheez-Its and cups of macaroni and cheese—not only to keep stomachs full and minds nimble throughout the school day, but also because of Johnson's upbringing. Before Johnson started teaching, before she settled in Oklahoma and had three children of her own—including a daughter who teaches preschool at Good Shepherd—she grew up in a small Nebraska town of just 700 people.
"We didn't have much," she said, adding her mother withheld food as a form of discipline.
She did, however, have Judy Upson, her first-grade teacher. Johnson's father left her family when she was young, but Upson was there for her. "I remember I would be crying because I missed my dad," she said. Upson would take a young Johnson into the hallway and comfort her "like a mother. I wanted to be just like her."
Now Johnson tries to provide the same for the children at Good Shepherd. When her students—or kids from other classes—sneak into her room and take snacks without permission, she doesn't mind. "No one gets in trouble," Guillotte said.
Johnson's kindness is on full display at Christmas, when she and Guillotte choose a family to gift with coats, shoes, pajamas and toys. This past year, they delivered the presents discreetly to the children's grandparents' house. "The kids don't know we did it," she said.
Johnson with colleagues at The Good Shepherd Lutheran Day School.
Serenity used to be the child who hated going to school. That changed when she got to Johnson's class.
Latrice has the video evidence to prove it: an almost minute-long cell phone video shows a pouting Serenity.  "Why are you about to cry?" Latrice, off screen, asked her.
Summer school had just ended and Serenity, her hair brushed back into two neat buns and braided in the back, had dressed herself in her school uniform. She didn't realize she'd have a two-week break between summer school and the regular year before seeing Johnson again.
"It's just because I miss," her voice lowered to a near-whisper, "her."
"You miss what? Ms. Dana?" Latrice asked. Serenity's eyes, already wet, brimmed with tears as she shook her head. "I don't wanna go on vacations anymore," she said, because it meant she couldn't go to school.
Her favorite parts of school include playing and reading. But even her not-so-favorite parts are made bearable by Johnson. "Ms. Dana is the best teacher and I love her," she said. She proudly demonstrated what she has learned in school this year and dove into a lesson on Black history. "Harriet Tubman went on the underground road!"
During her time with Johnson, Latrice said she has seen her daughter blossom. "When I got out of prison, I didn't have a routine, really. I used to be late all the time," she said. Johnson has helped provide some structure. Now, Serenity doesn't like to be late and she enjoys sticking to a schedule. "She's just learning responsibility," Latrice said.
Above all, Johnson teaches her class to be caring, Serenity said. Latrice saw it firsthand on a recent trip to the dollar store. Serenity noticed a homeless man and wanted to give him her five-dollar bills, Latrice said. "She asked how she could help."
Stories you may like
---
Tracy
White
Choctaw Middle School
Choctaw, OK
Maralynn
Markano
Arrowhead High School
Hartland, WI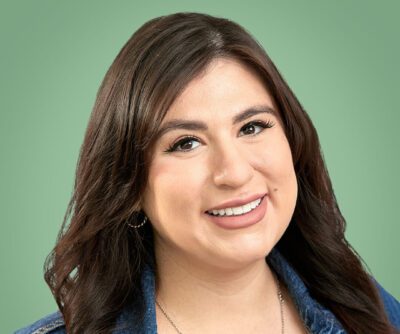 Yaritza
Sifuentes
C.E. King High School
Houston, TX
Tracy
White
Choctaw Middle School
Choctaw, OK
Maralynn
Markano
Arrowhead High School
Hartland, WI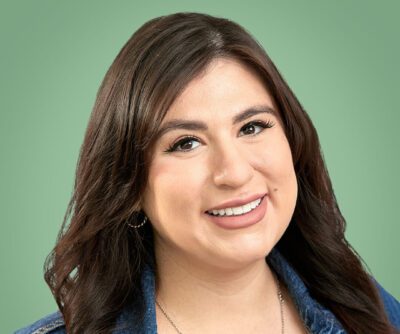 Yaritza
Sifuentes
C.E. King High School
Houston, TX