February 2023 Honoree
Alexander Blue
Woodmoor Elementary School, Baltimore, Maryland
story by: Walter Ray Watson, Senior Producer, NPR News
"Every day, you're creating your own narrative, your own story."
---
Alexander Blue
Alexander Blue had no idea he would love teaching fourth graders. A recent afternoon session of his Language Arts class was all the proof he could ask for. As 26 students trickle in, a moment of Zen unfolds. The livelier voices in the room are subdued by shushing sounds from their 9-year-old classmates. When Blue enters the room, everyone sits in calm anticipation for the lessons to come.
Mutual respect is a ground rule in Alexander Blue's classroom. "I always say, 'We're a reflection of each other. I wouldn't go to your house, knock on your door, come in screaming. So, don't come into my door screaming. You know, treat me how I treat you,'" Blue says. "So, they know I do not like noise, it wears me out. But I know they're kids. But they figured out how to keep it to a minimum." 
The walls and windows are bursting with student work. Pakistani activist and author Malala Yousafzai inspired a project on women's rights. Baseball great Jackie Robinson inspired a different discussion.  Blue builds the foundation for an active learning environment early in the school year by paying close attention to personality dynamics in the classroom: "I'm like a parent. I see everything."
This popular fourth grade teacher has made a lasting impression in a short time at Woodmoor Elementary, a K-5 International Baccalaureate magnet school in Baltimore County, Maryland. He also impressed the leadership of an organization called Black Male Educators Talk (BMEsTalk), whose mission is to create spaces for Black men in the teaching profession to grow, connect, and lead. BMETalks recommended Blue for the Honored National Teaching Award.
"I come from a family of teachers," Blue says matter-of-factly. "I felt like that was something that was just always in our blood."  Cousins in Baltimore, North Carolina, and elsewhere are all teachers. But it took a while before he saw himself in that role, and he initially enrolled at Bowie State University for a business degree.
A year later, Blue decided business wasn't for him. He then took education courses for a semester. But, by the end of the term, still unconvinced, he stepped away from the university. "I found another route," he says. Opportunities to help young Black people came his way, and he took them. That work led him to a Maryland adolescent health program for at-risk youth. Those experiences rekindled his interest in teaching. In 2017, after graduating from Morgan State University, he taught in his first Pre-K and second grade classrooms at Woodmoor Elementary. 
Samantha Hicks, Blue's team leader at Woodmoor, says he acclimated quickly to teaching fourth grade the next year. "It's a fantastic fit for him," she says. "He has quite a sense of humor and he's filled with creativity. So that's very appropriate for active fourth grade students."
Blue's class opens with a warm-up exercise, to prime the students before the real work begins. He calls on a few students to share what they did over the weekend. One student talks about a sleepover with a friend and movies. Another talks about his dog. Someone went to the shopping mall. 
"What'd you buy me?" Blue teases.
Some pass because they're not ready.  Then Blue shares a few scenes of his own.
 "So, really quickly, my weekend? It was cool. I missed my haircut. So that was great," he says, and gets a few laughs. "Oh, don't worry. I'll schedule another one. You know, I've been packing… ." 
"Where're you going?" a student asks.
"I'm moving," Blue says. The room stops cold. And then he sets the record straight. "No, not moving schools." The brief tension in the air drops. The banter carries on.
"I picked up a friend from the airport, went to a restaurant, I had Brussels sprouts. Who likes Brussels sprouts?" His charm is familial, nurturing, cajoling. He comes across like a reassuring big brother, maybe a fun uncle, with jokes.
His life beyond school often intrigues them. "They keep trying to guess how old I am." he grins. "Don't tell them." He plans to keep up the guessing game until the end of the school year.
"Most of the time, the students just want someone to listen to them. Many of them will say, 'Nobody is listening to what I have to say.'"
---
Alexander Blue
Amanda McCray, Woodmoor's other fourth grade ELA teacher, says Blue is a standout because he brings his likable, authentic self to the classroom. "He is a very outgoing, funny, charismatic type of person." 
McCray says the two classes have battles or challenges based on lesson plans. A mundane unit on capitalization, paragraphs, and sentence structure might get a new spin. She says he sent a short video with his students daring McCray and her students to compete against his own class in an upcoming lesson. "If his class shows how that activity can be fun, then my class will jump on it and be like, 'Oh, this can be fun,'" McCray says.
Student Demi Carrillo likes being in his classes. "He makes his way of teaching fun, so it's not like just sitting there, working on paper. My favorite project was 'Holidays Around The World' because we had to research our country, the holiday that we picked for our country, and we got to do it on a poster board and like draw and stuff."          
"He really does bring the learning to life for them," says Woodmoor principal Franchesca O. Brown. 
Brown says Blue goes above and beyond for teachers as well as students. "We, from time to time, have students who may struggle. He has worked with a couple of students, actually, where he spends his extra time during the day to support them. That's how he has mentored them."
"I would call it calm-down sessions," Alexander Blue says. "Most of the time the students just want someone to listen to them. Many of them will say, 'Nobody is listening to what I have to say.'" 
"I remind them that their voices are valid and at times, adults make mistakes and don't know how to channel certain behaviors and energies. We come up with some plans about how to make the next day better than that day," he says.
There's a lot of work ahead of Blue. Students here aren't all at the same reading level or interest level. Working through tests a year ago was very hard for him. He saw the distance between his expectations for students and what they needed to do their best.
"Every day is not going to be easy," he says." But I always remind them that when you get it done, you feel better. And every day is not going to be a reward. But I do a lot of encouragement in here." 
"They don't like to see me disappointed. And I always tell them, 'I'm not disappointed in you. You know, we have our days,'" he says. "I hate to say it, but they like to please their teachers."  
Student OElizabeth Adekolu asks the question of the moment, "Who wouldn't want a good grade? Who?"
"I want kids just to enjoy reading, and I want them to create their own stories," Blue says. "They don't realize that every day, you're creating your own narrative, your own story. Because you get older and some of those things you lose. I know some people my age haven't picked up a book since they probably graduated high school. But to have random books in this room and we'll sit in the front and read a book and to see them just get so into the book? This is what I love."
Aasha Staton, mother of twins Adele and Madison Griffin, recalls how much her daughters enjoyed coming to Blue's classroom a year ago. "It was the first time they were in class together since Pre-K. They both raved about Mr. Blue. I'm like, 'Who is this Mr. Blue?'  He just got a kick out of the twins."
When Adele fell seriously ill, Staton says Blue was sensitive to Madison who came to school while her sister was hospitalized. "He was excellent in just keeping her mind off of everything that was going on." 
Tragically, Adele died a few days later. Staton says that Blue rallied the students to write cards about what they liked and missed about Madison's twin sister.
"He was very cautious with the situation and with Madison's feelings. If she needed a moment, he would, you know, let her excuse herself or if she needed to get out her feelings, he would give her the time to express herself," Staton says.
Blue is one of only two Black male teachers at Woodmoor Elementary. He recognizes his status as a role model to the students. While he gets support and advice from staff, though sometimes, he wants input from other Black men in the teaching field. 
Blue started connecting with BMEsTalk. "I have met so many other Black male educators. Not here in school, but I know that I can get on Twitter or a phone call and say, 'Hey, I'm struggling today. I need a one-on-one.'"
He attended a BMEsTalk seminar in Atlanta and considers it one of the best times of his life. "It was one of those moments of like, 'Wow, I really feel at home.' Things that I go through in the classroom? I felt like I was able to pour my heart out there, feel comfortable. I was in a safe space," Blue says.
"Knowing that I can come in here and my presence alone is going to make you just want to be in the room. That's what keeps me going."
---
Alexander Blue, on his connection with his students
Role models have made a difference in his life. He lists James Baldwin as a touchstone, as well as two Morgan State professors—one who pushed him on professionalism, another who showed him how to keep students engaged. In high school, a Black male teacher who wore suits every day told him to speak clearly.
"It takes a village. I had my dad growing up but I also had these other men shape me," Blue says. "Knowing that I can come in here and my presence alone is going to make you just want to be in the room. That's what keeps me going. And it's very rewarding."
Photos by Tony Powell
Stories you may like
---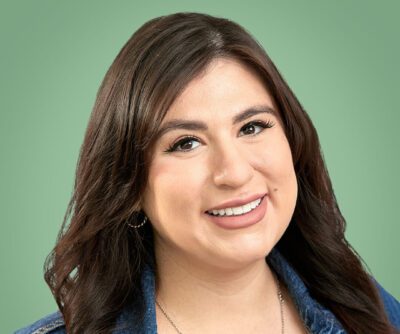 Yaritza
Sifuentes
C.E. King High School
Houston, TX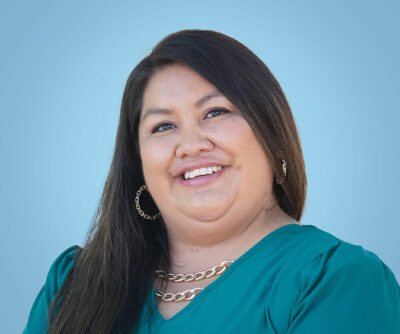 Kristy
Pahvahtyah
Pueblo Gardens PreK-8 School
Tucson, AZ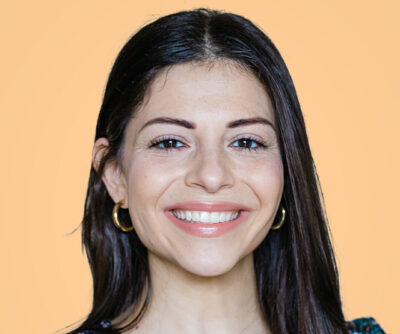 Gahl
Amitay
Elsmere Elementary School
Delmar, NY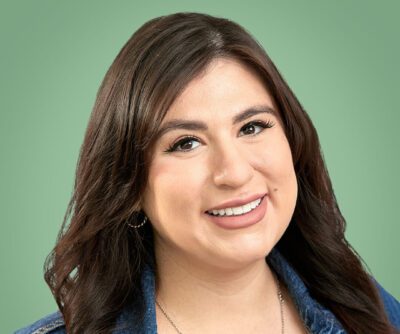 Yaritza
Sifuentes
C.E. King High School
Houston, TX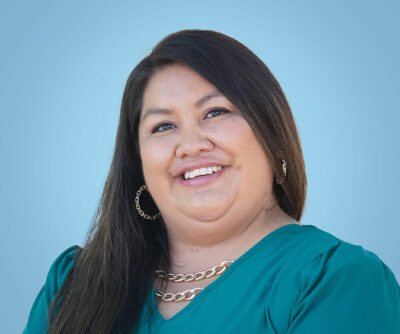 Kristy
Pahvahtyah
Pueblo Gardens PreK-8 School
Tucson, AZ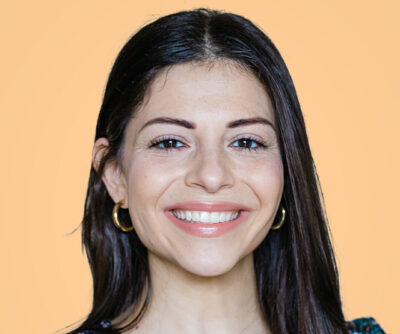 Gahl
Amitay
Elsmere Elementary School
Delmar, NY