December 2022 Honoree
Chad Zwolinski
Rochester High School, Rochester, Michigan
story by: Johann Calhoun, Award-winning Journalist
"I knew that I wanted to make an impact on kids' lives, like my teacher made for me."
---
Chad Zwolinski
"My first AP test I got a 30 percent."

When Chad Zwolinski was a student at Chippewa Valley High School in Michigan, he had a low grade point average but still desired to take higher education courses to challenge himself academically. His performance fell to the point where some teachers expressed concern about him taking Advanced Placement (AP) classes.
"I actually made a multiple-choice spinner—a circle with a paperclip and colored A, B, C, D. And that's what I started using on my tests. I just resigned myself to the fact that I was stupid and I should not have been in there," he said.
"I told her that every kid that walked through my classroom would get the exact same experience that she gave me."
---
Chad Zwolinski, on his own high school history teacher
But then he met teacher Kimberly Voss, the AP U.S. History teacher at Chippewa Valley, who encouraged Zwolinski to not give up. "She pulled me aside and said, 'You're smart, you can write really well, and if you put in the effort, I'll do the same. I'm going to let you take this course and you will show them what you're made of.'" 
The two made a deal to meet after school and on the weekends to study rigorously. At the end of the year, the effort paid off as Zwolinski made a perfect score on the writing portion of the AP U.S. History exam. 
It was at that moment Zwolinski knew he was going to be a teacher. "I told her that every kid that walked through my classroom would get the exact same experience that she gave me."
Twenty-one years later, Zwolinski followed in his mentor's footsteps and became a highly acclaimed AP U.S. History teacher at Rochester High School (RHS), located just outside Detroit. He has taught there for 13 years and is the junior class advisor, National Social Studies Honor Society sponsor and has been involved in two book projects to help students pass the AP U.S. History test.

At Rochester, Zwolinski is affectionately known by all as Mr. Z. "No one has called me by my last name in 10 years," Zwolinski said.

It's his ability to engage with students that has the RHS community singing his praises. In his nominating letter for Zwolinski, former Rochester student Liam Clymer, who is now a freshman at Michigan State University, said students admire Zwolinski for the "environment he creates in his classroom."
"As a sophomore, I had Mr. Z for my AP U.S. History class. He was the reason I took the class. Yeah I enjoyed history, but the guy had a reputation for excellence. A reputation that, despite how hard a class may be, would get you to sign up for it just to see if it was all true. All I can say is that he certainly didn't let me down."
"She always told me that she looked up to me and wanted to be a teacher like I was."
---
Chad Zwolinski, on his sister Melissa Kwiatkowski
Zwolinski starts his work day before dawn.  He tries to be at work as early as possible and usually leaves the house in the morning no later than 5:40 a.m.

"I'm at work as soon as possible because I want to get home for my kids after school. I do everything I can work wise at the beginning of the day, so I can spend time with my son and daughter when they get home from school. When I get home, I can be with my wife and I can just have family time outside of the school day."

Family is an important part of Zwolinski's drive to be a great teacher. His beloved younger sister Melissa was inspired by her older brother to become a teacher and got a job at the International Academy located in Bloomfield Hills, Michigan. "She always told me that she looked up to me and wanted to be a teacher like I was."
Melissa had recovered from a liver transplant a few years ago, but her health problems continued to mount. In September 2022, Melissa lost her battle to a rare form of cancer. She was 33.  
The day Melissa passed away, the entire senior class at her school  wore black in her memory and emailed the staff to say there wouldn't need to be substitutes: the seniors themselves would manage the school so the entire staff could attend the funeral. "There were so many of her students at the wake and that left memories on her obituary that the funeral home said it was the largest they had ever accommodated," Zwolinski said. Melissa's entire family went out and got tattoos in her memory; Zwolinski got Ariel, her favorite Disney princess.  
"I wanted to find a way to bring her up in this Honored award, my greatest, my proudest professional moment," Zwolinski said. "Just being her brother and knowing that she was an even better teacher than I was."

Zwolinski said he tries every day to teach the way his sister Melissa would have taught—with joy, passion and excitement. "She knew she didn't have many days left," Zwolinski said.
After high school, Zwolinski started college at Michigan State but had to return home when his father lost his job. After a few years working, he enrolled at Oakland University, where he began as a drama and acting major and later received his bachelor's degree in history and master's degree in arts and teaching.

"The acting was fun but I realized my heart was more into making a difference. I put every aspect of acting into my teaching now. I dress up, I do skits. I'll find a historical figure and I'll get fully engaged. I knew that I wanted to make an impact on kids' lives, like my teacher made for me."

Former student Emma Smith recalls when Zwolinski arrived at school one day donning a wig and glasses from the 1970s. He was dressed in costume before his lesson on the happenings of the decade that covered historic events like Vietnam and Woodstock.

Zwolinski ran into the classroom at the start of the bell and jumped on top of his desk, with music playing in the background, and began shouting, "We do not want war!"

This wasn't a unique presentation. Zwolinski routinely dresses up in costumes that would fit with the eras, like former presidents George Washington and Abraham Lincoln.
"It's kind of cyclical now because she's teaching history in our school because of me."
---
Mr. Z on former student, Emma Smith
"It was such a dynamic learning environment. He would get into character and almost make us kind of be a part of history," Smith said. "It was not only entertaining but it made us pay attention and sparked our interest a little bit further than just the average history classroom when you're staring at a front board, taking notes."
Smith said she admired Zwolinski's passion for history and noticed the number of other students who spoke so highly of him and of his class. That inspired her to sign up to take her first AP class her 10th grade year in high school.
AP courses are rigorous and often resemble classes offered in higher education. They are viewed as preparation to get into high-ranking academic institutions. According to Michigan's Department of Education, 15 percent of Michigan high school students enrolled in an AP course in the 2021-22 school year. 
"So instead of being monotone like most AP classes, Mr. Z takes teaching into a completely different approach." Smith said. 
It's been eight years since she first took Zwolinski's class. Though Smith always had an interest in education, Zwolinski influenced her wanting to teach history, and in fact she is now a history teacher at Rochester High School herself.

"It's kind of cyclical now because she's teaching history in our school because of me and I get to work with her every day and talk to her about those things and I stress as much as possible that you really can let the students have ownership of the class and you don't have to be that, that face all the time," Zwolinski said.
Another former student, Holly McDonald, said, "One of my favorite qualities about Mr. Z was his ability to connect with students deeper than just on the surface of academics. He would take time to know each one of his students and aspects of their personal lives. Mr. Z knew that I was an athlete and would always ask about practice or competitions, he would ask about my family, and he would always check on my mental health. He's an incredibly trustworthy teacher and I've gone to him for life advice multiple times, even after I didn't have him as a teacher anymore."

Rochester Principal Josh Wrinkle said Zwolinski is passionate about teaching and learning. "He is skilled in making those personal connections with his students that inspire and encourage them to achieve their best. I have stopped in his classroom many times and found myself immersed in the presentation because of his energy and enthusiasm."

Zwolinski is also credited for teaching the initial pilot course offered at Rochester called the History of Ethnic and Gender Studies.
"From day one, he was giving it everything he had. He told us that teaching this class was always his endgame, and it showed."
---
Liam Clymer
"It is energizing to introduce new material to students who have a particular passion for a subject. This class engages high school students as they learn about how different ethnic and identity groups have impacted our nation's history. The students determined the need for the class; I'm honored to have helped lead the discussions," Zwolinski said.
Clymer said in Zwolinski's nominating letter about the ethnic and gender studies class that, "I didn't think it was possible for him to be any more passionate than he was for AP U.S. History, but from day one, he was giving it everything he had. He told us that teaching this class was always his endgame, and it showed."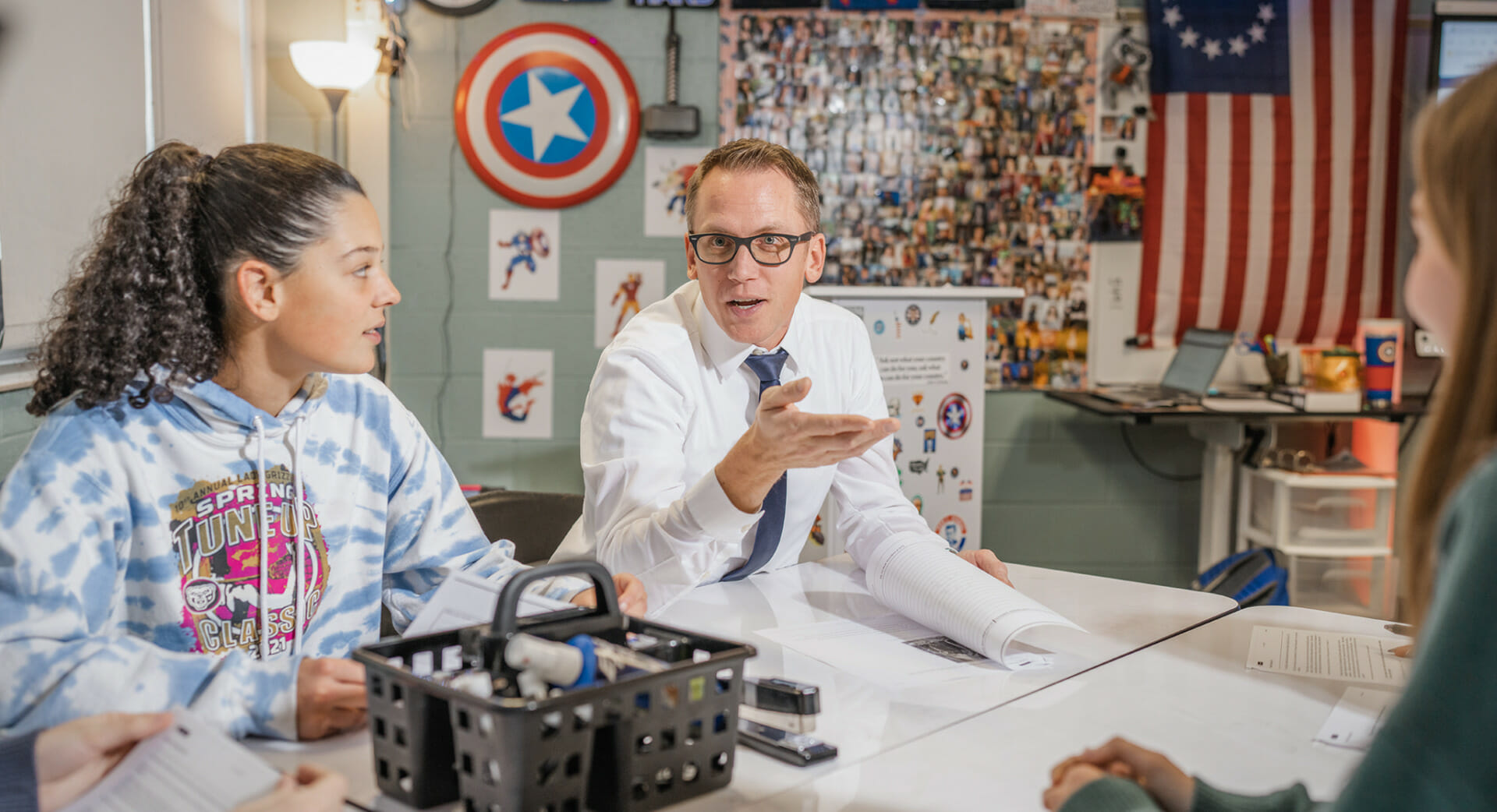 Zwolinski said he's grateful for the support of his family, principal and the district's administration. He plans to spend the $5,000 Honored National Teaching Award prize on a family trip to Walt Disney World. "My sister Melissa wanted to go, so we are going for her. I know this award is about celebrating me but there is no way I could be the person I am without Melissa's influence."
Photos by Nic Antaya
Stories you may like
---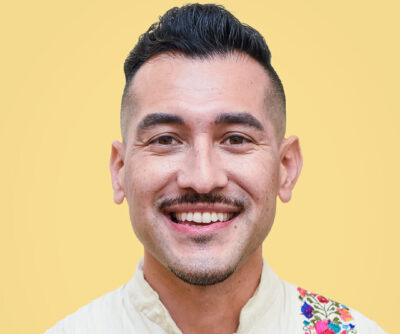 Isai
German
Brawerman Elementary School East
Los Angeles, CA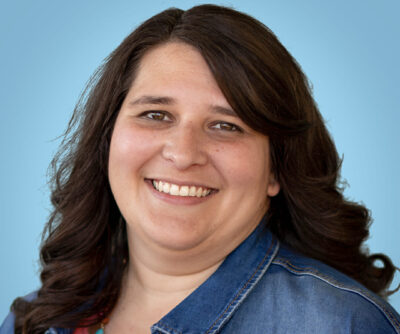 Ashleigh
Schiano-Oliver
Armin Jahr Elementary School
Bremerton, WA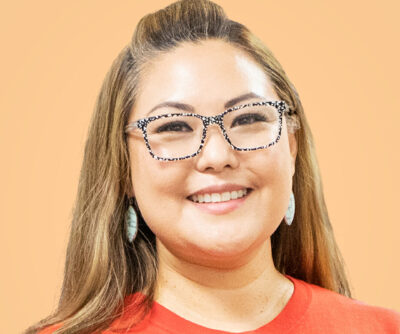 Sophia
Limjoco
Tarwater Elementary School
Chandler, AZ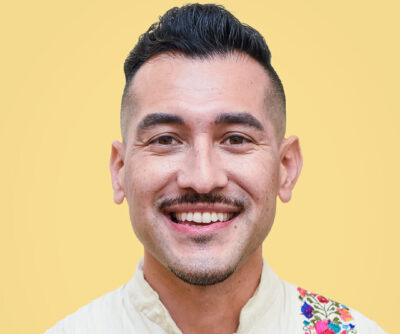 Isai
German
Brawerman Elementary School East
Los Angeles, CA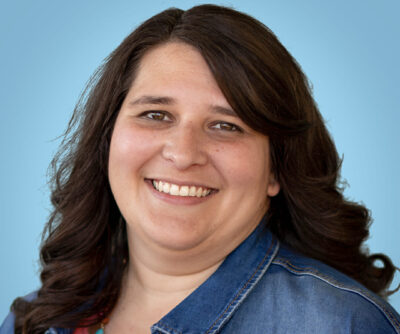 Ashleigh
Schiano-Oliver
Armin Jahr Elementary School
Bremerton, WA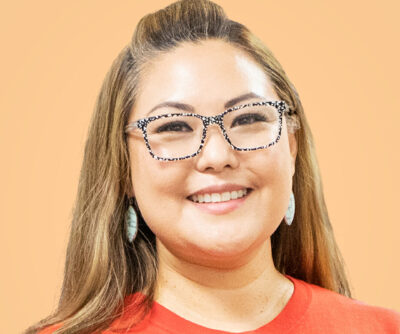 Sophia
Limjoco
Tarwater Elementary School
Chandler, AZ