November 2022 Honoree
Ashleigh Schiano-Oliver
with her student, Daniel Luzitano
Armin Jahr Elementary School, Bremerton, Washington
story by: Elise Hooper, Author
"When [students] walk out of my classroom in June, I want them to know that they're loved, that they're smart, that they can figure out any challenge, big or small."
---
Ashleigh Schiano-Oliver
When you ask seven-year-old Daniel Luzitano for the first word that comes to mind when he thinks about his first grade teacher, Ashleigh Schiano-Oliver, he doesn't skip a beat: "I love her." 
In fact, Daniel's enthusiasm for Schiano-Oliver is so great, he abruptly ends giving a tour of his collection of his beloved pet bugs—a praying mantis, millipede, and cockroach—to discuss her.
This connection between student and teacher is especially notable, because when Daniel arrived in first grade in the fall of 2021, it was a rocky start. Despite one year of occupational therapy appointments and the counsel of various specialists, Daniel struggled to process his emotions and control his behavior during class, leading to yelling, throwing objects, and other defiant outbursts. Within a couple weeks of the new school year, Schiano-Oliver called for a meeting with Johnny and Jessica Luzitano, Daniel's parents, and Mrs. Walston, the school's counselor. Jessica and Johnny braced for the worst. "We worried she was going to give up on him," Jessica admits.
But giving up was the last thing on Schiano-Oliver's mind.
At one point during the meeting, Daniel was trying to get everyone's attention and Schiano-Oliver caught his eye and winked. He rose from his seat, walked around the group, and rested his hand on Schiano-Oliver's shoulder and she placed her hand over his. When she finished her sentence, she excused herself from the adults, so she could turn and talk with Daniel briefly. His parents watched their exchange, completely stunned.
During anxious moments, Daniel has always soothed himself by rubbing his parents' arms or shoulders, but they'd never seen him turn to someone else for comfort. The moment felt significant to Jessica and Johnny. Until then, the Luzitanos had worried how Daniel would be treated, but that gesture between teacher and student answered a lot of questions, and they relaxed, knowing their son had found an important ally in Schiano-Oliver.
"She does not see 'bad' students, she sees students that sometimes need extra help or to be taught things other than math or spelling to be successful in life."
---
Johnny Luzitano, Parent
During her ten years as a teacher, Schiano-Oliver has taught students with a variety of interests and needs and she's developed plans to help everyone. These plans, ranging from daily check-ins to weekly rewards systems to four-step apology strategies, are outlined in a large binder sitting on Schiano-Oliver's desk. At that meeting, she pulled out that binder and crafted a plan to help Daniel feel successful. 
Not only did Schiano-Oliver teach Daniel sign language to communicate without disrupting his peers, but she placed him in certain spots in the classroom, where he could minimize distractions yet still work with his classmates and feel good about himself. She bought the class lap desks so if students couldn't sit at the tables, they could move to different spots while continuing their schoolwork. Schiano-Oliver also formed a "friendship group" for Daniel to help him cultivate patience and emotional skills that would serve him well for the rest of his life. 
Johnny explains, "Every single day we received graded reports with detailed explanations of what occurred to warrant good or bad marks." Relief and gratitude fill his voice when he goes on to say, "[Mrs. Schiano-Oliver's] very passionate about what she does."
"It was truly a team effort," Schiano-Oliver insists, describing how Daniel regularly visited Mrs. Walston, the school's counselor, to talk about his feelings and behavior and develop strategies to handle the situations that were bothering him.
"There's no right way to learn," Schiano-Oliver adds, pointing to the scoop chairs, privacy shields, and noise-canceling headphones she keeps on hand throughout her classroom for her students. "I connect with the kids who are struggling because I was that kid too." As a student, Schiano-Oliver was slow to learn her letters and didn't embrace reading, but that didn't stop her from wanting to be an educator. "I knew I was going to be a teacher as soon as I was in kindergarten. I just had that passion."
The daughter of a U.S. Navy fire control technician, Schiano-Oliver spent her childhood in Chesapeake, Virginia, and then Annapolis, Maryland, before moving to Washington state in the fourth grade. Once she and her family arrived in Bremerton, a city on the Puget Sound not far from Seattle, Schiano-Oliver found a place she wanted to stay. In fact, Armin Jahr Elementary, the same school Schiano-Oliver once attended as a student, is also where she teaches now. On the bulletin board behind her desk, she's pinned one of her Armin Jahr Elementary fourth-grade school photos to remind students she was once just like them.
It's one of many personal touches in her spacious, comfortable classroom. A colorful rug covers one corner, while little tables and chairs are sprinkled around too. Filled with number block stuffies, books, dramatic play supplies, and wobble towers, her classroom gives off a very home-like atmosphere, not surprising given Schiano-Oliver's deep history and ties to Armin Jahr Elementary. In many ways, the place is home for her: her two boys attend the school as students; her mom's a secretary in the main office; her father works as a camera and communications technician for the district. Schiano-Oliver met her husband when they were students at Bremerton High School, and he went on to eventually substitute and teach at Armin Jahr Elementary as well. Schiano-Oliver counts six family members holding various positions with the Bremerton School District at one point—that's how deeply her connection runs with this place. 
This connection is very important to Schiano-Oliver. The administrators, the counselors, teachers, and support staff are people she's known for years, both as a colleague and a student. She's quick to point out that education requires a full village of support, and she's learned from the best. All the tricks of the trade that she's cultivated over the years were introduced to her by her colleagues, and she's grateful to benefit from such a strong, supportive community of educators, especially one that understands learning isn't limited to simply reciting the ABCs and memorizing number facts.
"I knew I was going to be a teacher as soon as I was in kindergarten. I just had that passion."
---
Ashleigh Schiano-Oliver
Daniel is in second grade now, but his transformation under Schiano-Oliver's guidance in first grade was nothing short of astonishing. After only a few months into that school year, Johnny marveled at his son's change: "Daniel no longer requires his daily reports. He is finishing his classroom work in class. His ability to manage his emotions and actually problem solve has improved tremendously. The outbursts that he used to have daily are almost nonexistent, and when they do happen they are so much more scaled back than before. And all of these changes have followed him home!"
When Daniel reflects back on what he learned from Schiano-Oliver, he ticks off math, reading, and writing, but then pauses, lost in thought, before saying, "Learning is important."
Daniel's appreciation for learning is exactly what Schiano-Oliver strives for. She's always exploring the world with her students. Apples, bugs, weather—everything represents a possible educational adventure for Schiano-Oliver. Using clouds, rain, and sunshine as a metaphor for feelings is one of her favorite lessons, and the Puget Sound offers no shortage of dramatic weather to study. "The day started cloudy, but now it's sunny. Can I have a bad morning but can I change and be happy in the afternoon?" Schiano-Oliver asks her students, and she loves how their faces brighten as they connect how weather variability offers a practical guide to how emotions and feelings can also shift over time. "I love looking at the students when they get excited and feeding off that energy," she says, beaming.
In his Honored National Teaching Award nomination letter for Schiano-Oliver, Johnny Luzitano wrote: "Mrs. Schiano-Oliver does not back down from a challenging situation, she runs towards it. She does not see 'bad' students, she sees students that sometimes need extra help or to be taught things other than math or spelling to be successful in life. She holds the standard and ensures that her kids rise to it."
Although Schiano-Oliver never says it explicitly, it's obvious change is always on her mind, an unsurprising preoccupation given how much her young students, or "little hearts" as she calls them, are growing every day. At the end of every year, she helps her students make time capsules and she challenges the kids to come find her when they finish high school so they can open them together and relive memories. Schiano-Oliver exudes warmth, optimism, and confidence when discussing teaching, but a suddenly wistful expression crosses her face when she notes her first class of students are now ninth graders. "I'm getting close to seeing who actually comes back with their time capsules," she says.
If Daniel's excitement is any indication of what Schiano-Oliver should expect, it's safe to predict many of her former students will return to her, time capsules in hand.
Photography by Genesis Geiger
Stories you may like
---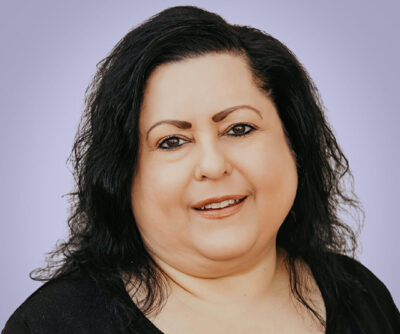 Dana
Johnson
The Good Shepherd Lutheran Day School
Midwest City, OK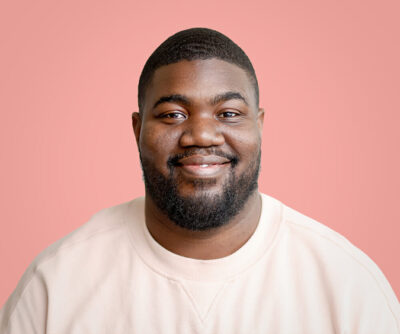 Alexander
Blue
Woodmoor Elementary School
Baltimore, MD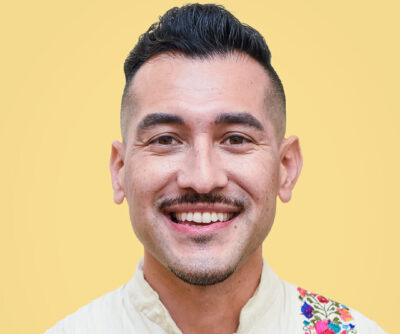 Isai
German
Brawerman Elementary School East
Los Angeles, CA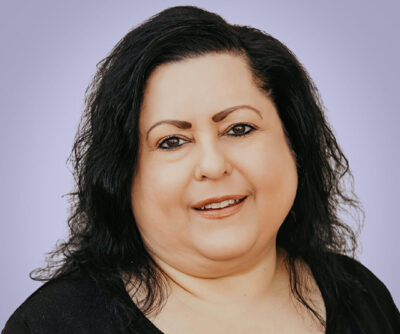 Dana
Johnson
The Good Shepherd Lutheran Day School
Midwest City, OK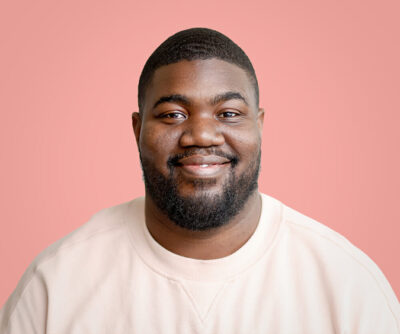 Alexander
Blue
Woodmoor Elementary School
Baltimore, MD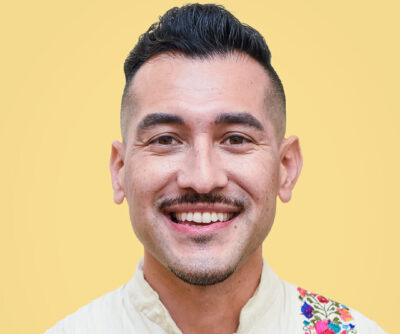 Isai
German
Brawerman Elementary School East
Los Angeles, CA