June 2017 Honoree
Rudy Blanco
With his student, Mimi Aktar
DreamYard Preparatory School, Bronx, New York
story by: John Lancaster, Journalist and former Washington Post Bureau Chief
This month's Honoree is brought to you thanks to the support of:
"Mr. Blanco really taught me what being a leader meant. He would ask, `What do you think is the next best step?' instead of giving us all the answers. Because that's what you have to do in life. You have to learn to take matters into your own hands."
---
Mimi Aktar
Even in a city filled with immigrants, Noorjahan Aktar didn't always fit in. Born in Bangladesh, the daughter of observant Muslims from a small farming village where "everyone knew each other," she moved to New York City with her parents as a small child. Her new home was overwhelming and sometimes hostile. In elementary school, classmates teased that her clothes smelled funny from the pungent curries her mom prepared in the family's tiny apartment. She learned to store her clothes in plastic bags.
Now a senior at DreamYard Preparatory High School, an arts-centered public high school in the Bronx, Noorjahan (who goes by the nickname Mimi) is thoroughly and happily American. Bright-eyed and poised, with a warm and easy smile, she is a top student with bold dreams—she wants to be a surgeon—and college on the near horizon.
Tinkering is encouraged in Mr. Blanco's class
Maybe she could have done it on her own. But if you ask, she will tell you that she owes much of her success to one teacher, who spotted the potential in a spirited but underperforming freshman and instilled in her the confidence and leadership skills that allowed her to thrive, both as a student and as a person.
That teacher is Rudy Blanco, a 32-year-old dynamo who is the school's director of digital learning.  But the title barely begins to describe the role he has played, not just in launching a digital revolution at DreamYard Prep, but also in relying largely on teenagers to carry it out. We'll get to how that works in a moment. But for now it's enough to say that the approach has paid high dividends, both for the institution and above all for the students, who have proven themselves more than worthy of the trust that Mr. Blanco has placed in them.
His bottom line: "We undersell kids a lot."
Mr. Blanco's faith in his students is rooted in common experience. Like many of them, he is an immigrant—in his case, from the Dominican Republic, which he left at the age of three, settling with his parents and brother in the basement of an uncle's house in Queens. His father delivered produce for a living, and the family struggled to make ends meet. "We had plantains in the morning, plantains in the afternoon, and if we were lucky we had plantains with meat in the evening," Mr. Blanco recalls.
"We undersell kids a lot."
---
Rudy Blanco
Mr. Blanco didn't let his humble circumstances hold him back. In high school, he was active in student government and theater, where he displayed a natural stage presence that would serve him well when, as a senior, he applied for a full-tuition college scholarship offered by the Posse Foundation, which emphasizes leadership potential. As a first step, Posse invited Mr. Blanco and more than 100 other applicants to assemble in a large room, where they were told, in effect, Show us what you got.
Mr. Blanco, fresh off a student dance production, began teaching the salsa to several of the other applicants, who were soon joined by several more, until "pretty soon half the room was dancing," he recalls. Even the workshop facilitators joined in. Long story short, he eventually won the scholarship, to Wheaton College in Massachusetts.
Mr. Blanco initially had planned to study computer science, in keeping with a lifelong fascination with technology. Then he took his first class in the field. "I got a D-minus," he recalled. "It freaked me out. I just couldn't get it. I was too afraid to ask questions, because why would the only minority in the class be struggling when everyone else seemed to be having such an easy time of it?"
A digital revolution in the making
Painful as it was, the experience of those first months at Wheaton, surrounded by students from affluent suburban backgrounds that could hardly have been more different than his own, was a valuable one for Mr. Blanco. It sharpened his sense of Latino identity, and led him to his academic niche, sociology, a subject that came naturally to someone who had spent his life grappling with issues of race and class, even if he hadn't been aware of it at the time. "It gave words to concepts that I've always known," he says.
Mr. Blanco came to love his time at Wheaton, but he never forgot where he came from, or lost his empathy for those who face similar challenges as ethnic or religious minorities. As a Muslim from a conservative family, Mimi felt particularly out of place. But Mr. Blanco helped make her proud of her heritage, and recognize that she is as much an American as someone who is native-born.  "He always tells us how he came from the Dominican Republic, and, 'I know what you're feeling because I had a similar experience,'" she says.
Despite his stumble in computer science, Mr. Blanco did not lose interest in technology—he just came to realize that he was better at applying it than creating it. In his first few years after college, he put his technical skills to use in several corporate jobs, managing information systems for human resources departments. But he found the work unrewarding, and was thinking about alternatives when he spotted a subway ad for New York City Teaching Fellows, which recruits and trains teachers who have already entered the workforce in other fields. Mr. Blanco had always liked kids—during college he had spent a summer as a counselor at a camp for disabled children—and he was tempted by the idea of a free graduate education. So he applied to the fellowship program, got accepted and began taking night classes towards a master's degree in special education, while teaching at DreamYard during the day.
---
Honored gives each Honoree a $1,000 gift card to our partner, DonorsChoose.org, to help fund other teachers' classroom projects. Click the link below to see classroom projects hand-picked by our Honorees that need your support!
Share The Love
"It wasn't just like, 'You're going to be learning about technology," she recalls of Mr. Blanco's artfully framed pitch. It was, 'You're going to be helping your community.'"
---
Mimi Aktar
For three years, Mr. Blanco co-taught classes in algebra and history, focusing on students with learning disabilities. Along the way, he started to experiment with Khan Academy, the online-learning platform. Students loved the playful, interactive format, which also allowed for precise, data-driven assessments of student progress. At the same time, there were challenges. The school had just 30 laptops for nearly 300 students, many of whom came from immigrant households where English was a second language and computers—to say nothing of broadband Internet service—often were in short supply. Most did not even have their own email address.
Mr. Blanco sensed an opportunity. In a memo to Principal Alicia Wargo, he boldly proposed a new position—"technology coordinator"—and nominated himself to fill it. The coordinator would oversee the school's information systems, train teachers in the use of online resources, and educate students on essential digital skills. Wargo loved the idea, as did the school's nonprofit partner, DreamYard, an arts and social justice education organization in the Bronx, which agreed to fund the position.
Mr. Blanco's classes on "digital literacy" were an immediate hit. Students were hungry for the most basic information—how to conduct a Google search, for example, or compose an email using the new @dreamyard accounts that Mr. Blanco had created for them. He also showed them how to use more sophisticated tools such as Google Slides, for presentations, and Google Drive, the file storage and sharing system, which allowed them to collaborate on projects. Google made things easier by donating 100 laptops to the school.
"What I loved about it was that it was open-ended," Mr. Blanco says. "After a while I would let kids bring in work from other classrooms and then, in my class, find a tool that would allow them to integrate it with the work they were already doing. It was my first real chance to give kids a chance just to explore. You want to learn to type today? Here's a typing program. You want extra credit for math? Let's go to Khan Academy and practice the skills you need. And that's when I started realizing, oh, man, I like this."
Mimi and Mr. Blanco
Innovation takes many forms
Perhaps his most game-changing innovation was aligning the school with Mouse (www.mouse.org), an organization that prides itself on empowering young people to harness technology for good. Mouse gave Mr. Blanco the tools to create a cadre of student techies—the "Mouse Squad"—who not only help maintain the school's information systems, but also train other students (and sometimes teachers) in the digital skills they have learned under his tutelage. Among other things, Mr. Blanco and the Mouse Squad have been essential to the rollout of "digital portfolios," personal websites that students create to showcase their talents as poets, writers, and artists.
"From my perspective it's really kind of revolutionary," says Tim Lord, the co-executive director of DreamYard, the school's nonprofit partner. "The Mouse Squad became a teaching tool for him. They know he believes in them, that's the thing. He combines technical skill with a total belief in what they can accomplish. It's asset-based: You guys have something to offer the world."
Of course, some take more convincing than others, and Mimi was one who took quite a bit of convincing. At least until she arrived at DreamYard, she was, by her own admission, a lackluster student who had not yet learned to believe in herself. Nor did she have any particular interest in technology. So when Mr. Blanco, who had her in his digital literacy class, tried to recruit her to Mouse Squad, she deflected him with excuses. But Mr. Blanco, impressed by her spark and intelligence, didn't give up, and at the end of her sophomore year she agreed to participate in a Mouse Squad technology camp over the summer.
"It wasn't just like, 'You're going to be learning about technology," she recalls of his artfully framed pitch. It was, 'You're going to be helping your community.'"
"They know he believes in them, that's the thing. He combines technical skill with a total belief in what they can accomplish. It's asset-based: You guys have something to offer the world."
---
Tim Lord
And that is exactly what happened. At the end of the summer, Mouse Squad recruited her to run its help desk, which provides technical support to students, teachers, and administrators, with tickets opened on each complaint and specialized teams for problems relating to viruses, operating systems, Wi-Fi, and so forth. Her work as help-desk manager, in turn, has led to other leadership roles. This past summer, she trained as a youth counselor, assigned to help fellow seniors with their college applications, and she is one of three "student-recruitment managers" tasked with selling middle-school students on the benefits of a DreamYard education. She also teaches digital skills to adults at community centers and at PTA meetings, where she offers help to parents who may be struggling to open their first email accounts.
"I love doing it because we're giving back to the community," she says. "We're not leaving a generation out."
Mimi credits Mr. Blanco and the Mouse Squad with giving a "big boost" to her confidence, which has led her to think big in terms of college and career—and, in the near term, apply for scholarships that could help her realize those dreams. Above all, she says, Mr. Blanco "really taught me what being a leader meant. He would ask, `What do you think is the next best step?' instead of giving us all the answers. Because that's what you have to do in life. You have to learn to take matters into your own hands."
Sort of like Mr. Blanco did at her age, when he taught a roomful of strangers to dance.
Photography by Gabriela Worosz
Stories you may like
---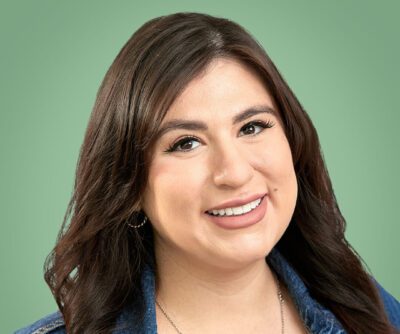 Yaritza
Sifuentes
C.E. King High School
Houston, TX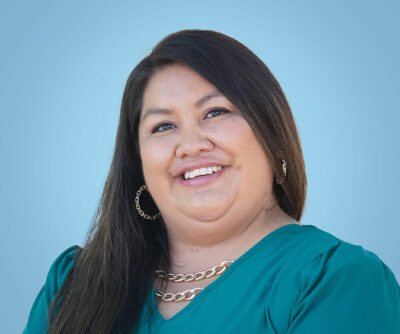 Kristy
Pahvahtyah
Pueblo Gardens PreK-8 School
Tucson, AZ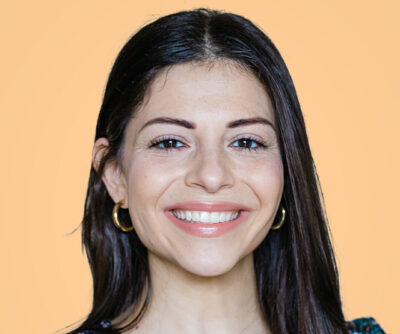 Gahl
Amitay
Elsmere Elementary School
Delmar, NY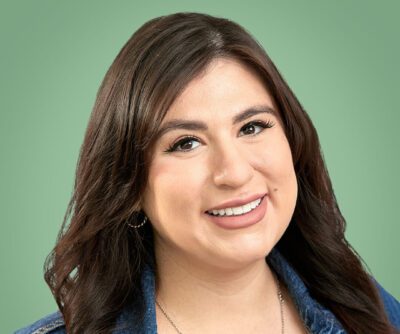 Yaritza
Sifuentes
C.E. King High School
Houston, TX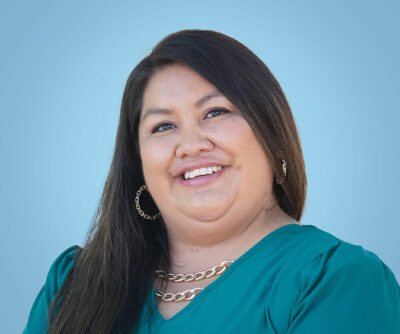 Kristy
Pahvahtyah
Pueblo Gardens PreK-8 School
Tucson, AZ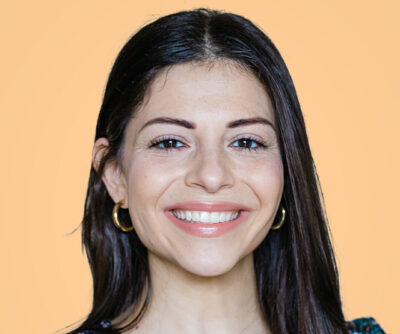 Gahl
Amitay
Elsmere Elementary School
Delmar, NY