May 2017 Honoree
John Zirkle
With his student, Anna Alvin
Lone Peak High School, Big Sky, Montana
story by: Joshua Kosman, Classical Music Critic, San Francisco Chronicle
This month's Honoree is brought to you thanks to the support of:
"He always tells us, Make big mistakes. Don't just wimp out and mumble through timidly — if you're going to mess up, then mess up big. That way at least you're learning from it. It's a good way to approach music and also life."
---
Anna Alvin
The thing about John Zirkle is that he'd never had any particular ambition to be a music teacher in the first place. He came west in a Chevy Suburban with two college chums, pursuing the great American outdoors in what he now calls a fit of "Jack Kerouac exploration." At the end of his travels, he wound up in the resort town of Big Sky, Montana, waiting tables during the off season. And that's where someone found him, like Lana Turner at a drugstore counter, just waiting for his moment.
Mr. Zirkle playing his well-loved piano
Eight years later, Mr. Zirkle — a 30-year-old dynamo of resourcefulness, artistic ambition and understated charm — is something close to a one-man band of music education in the well-funded but underpopulated Big Sky public school district. At the Lone Peak High School, whose student body numbers fewer than 100 kids, Mr. Zirkle oversees the a cappella vocal group and the instrumental ensemble, and teaches an academic class in AP music theory. That's in the morning. Then he walks down the hall to his other job as director of the Warren Miller Performing Arts Center, a district-affiliated organization that imports such cultural icons as the Kronos Quartet, poet Billy Collins and the Grammy-winning vocal ensemble Take 6.
"A critical thing to understand about rural Montana," Mr. Zirkle says, "is that there aren't many people out here. So to make things work, everybody wears a lot of hats."
But simply describing the juggling act that makes up Mr. Zirkle's workday doesn't begin to do justice to the zeal and inventiveness that he brings to his assignment. The music program that has sprung up in Big Sky is a hotbed of innovations and new ideas — all calculated to help the arts take hold and maintain their viability in this potentially daunting location.
Just ask Anna Alvin, a 17-year-old junior who's worked under Mr. Zirkle's tutelage since the fifth grade. A native of Big Sky, she plays the alto saxophone in the instrumental ensemble, sings in the chorus and studies music theory. Her involvement in the performing arts goes back to Big Sky Broadway, a summer program that Mr. Zirkle initiated in which elementary school students throw together a show (Annie, say, or Peter Pan) within the space of a week.
Yet Anna, by her own admission, isn't one of those natural talents who would have found her way to music under any circumstances.
"A critical thing to understand about rural Montana is that there aren't many people out here. So to make things work, everybody wears a lot of hats."
---
John Zirkle
"I don't think I would have been in music if I hadn't met John Zirkle," she says. "I mean, I would listen to it and enjoy it. But I don't think I would have cared about it as much as I do, or been inspired to understand it so deeply."
Music has become a whole new conceptual landscape for her, one that began with her joining the chamber ensemble more or less on a whim ("I knew the basics of the instrument, but I'd never played in an orchestra or a band before, and it seemed like fun"). Even more revelatory has been the theory class, in which Mr. Zirkle and his students seek to understand the structural nuts and bolts of music, and then apply those principles to a strikingly wide range of repertoire.
Recently, for example, the class took a close look at Coloring Book, a 2015 composition by Ted Hearne written for the pathbreaking young choral ensemble Roomful of Teeth.
"We spent two weeks on that piece," Anna recalls, "analyzing every aspect of it. We asked questions like 'Why does this music make us feel a certain way?' and 'How does the music create the effects it does?' This is music I might have listened to outside of a class, but I would never have been able to delve into it so deeply. It's hard to find classes that are challenging and also inspiring — and his are."
Mr. Zirkle and Anna Alvin
If Mr. Zirkle has a profound effect on the lives of his students, the reverse is also true. That's because the sparseness of the school population compels him to reshape the music curriculum every year, depending on who walks through his door.
"A lot of music educators might be looking for that big 'Mr. Holland's Opus' kind of moment," he says, "with a lot of kids showing up every day. Well, that's not going to happen in Big Sky. We're trying to keep one kid who loves music engaged, and maybe bring in one or two more to try it out.
"The ongoing theme is, what can you do with not many people? That's a question that continues to interest me, and that keeps me in Montana. It's like a big blank canvas — instead of trying to escape the noise, which might be a theme in big cities.
"For example, I might have a cellist, a saxophonist and a percussionist, and the administration says, Create a music program out of that. The a cappella choir started with two girls. So then it becomes an existential question: How do you build a choir out of two people? I find those questions fascinating, and I love the fact that we can continue to make music no matter what."
Mr. Zirkle's inventiveness doesn't stop in the classroom, either. Since getting started in Big Sky, he's created a series of expansive and creative projects designed to broaden the horizons of his students and put them in touch with the wider musical world. The Exchange Project, in 2014, forged a pen-pal initiative with students in an equally isolated part of Russia. The Hatch Ostinato Project helped open the doors of musical creativity for students by prompting them to come up with melodic ideas that were then built into full-scale compositions in collaboration with professional composers. He has spearheaded an initiative to bring music students from Montana State University in Bozeman to help out with some of the instrumental ensembles. The Big Sky Conservatory, a summer program with branches in dance, theater and choral music, brings in top-line artists to work with students who apply for the paid residencies.
---
Honored gives each Honoree a $1,000 gift card to our partner, DonorsChoose.org, to help fund other teachers' classroom projects. Click the link below to see classroom projects hand-picked by our Honorees that need your support!
Share The Love
"I don't think I would have been in music if I hadn't met John Zirkle. I mean, I would listen to it and enjoy it. But I don't think I would have cared about it as much as I do, or been inspired to understand it so deeply."
---
Anna Alvin
And although the programming at the Miller Center is targeted primarily at the general population of Big Sky ("We're a resource-rich community," says Mr. Zirkle, "and also a bored community"), it also provides the school's students with a pathway into what Mr. Zirkle calls a "healthy artistic ecosystem."
"For students in big cities, there's this historical normalcy of being part of the school choir, for instance. We don't have that tradition here. But what I can do is tell kids, 'Hey, we need people to be volunteer docents when the Kronos Quartet comes to town — and by the way, you get to hear this concert absolutely free.' How many opportunities do kids in this situation get to hear great music in a live environment, or to be around these incredible artists? Hopefully it stirs something in them."
Mr. Zirkle grew up in Knoxville, Tennessee, one of four children in a family with a long history of practicing medicine. His father and both grandfathers were surgeons; in Eastern Tennessee, he says, "the Zirkle name is associated with thyroid and parathyroid." He studied music as an undergraduate at Colorado College — where he acquired a taste for the outdoors — and spent an influential summer working with music director Michael Kosarin and composer Alan Menken on Broadway's "The Little Mermaid." He also took a year to travel in Eastern Europe, immersing himself in the choral traditions of Bulgaria and Croatia, and studied composition with several prominent classical composers.
The result was that when Mr. Zirkle wound up in Montana, after serving a brief unpaid internship with the New York music publisher Boosey & Hawkes, his head was full of a wide variety of musical ideas. That was one of the things that helped him catch the eye of Loren Bough, a developer and entrepreneur who had come home to his native Montana and soon became head of the Big Sky School Board.
Mr. Zirkle with his beloved Shruti Box, a wooden acoustic instrument
Mr. Zirkle's signature bright socks
"I first met John when he was waiting tables," Bough recalls, "and it was clear immediately that he didn't fit the traditional profile of an alienated youth who just wants to hang out in ski lodges. I mean, it's interesting to have someone in a resort community in Montana who has a passion for choral music. And in a community this small, when you find someone that good, you do what you can to hang onto them."
Keeping Mr. Zirkle in town meant not only making space for him in the school, but creating the Miller Center — which opened in 2009 — to help serve as an outlet for his extra-pedagogical ambitions.
"We brought him into the school because we knew he was talented," says Bough. "But we also knew that wouldn't be enough, so we made sure he would have a position that was worthy of his skill set.
"John is a natural fit for this community. He values education, and the arts, and the outdoors. But equally important is his intellectual curiosity, and the fact that he's curious about things not just for his own contemplation. He's adamant that knowledge has to be shared with the community, and that informs his style in both the classroom and at the performing arts center."
Naturally, not even the support of a school board and administration can shield the Big Sky music program from the competing demands that contemporary life places on the time and attention of students. Certain classes are obligatory for most or all students — graduation requirements, AP classes, and so forth — and when the scheduling for those courses conflicts with that of the music program, it's often music that has to give way. It's a situation that Mr. Zirkle addresses with a combination of frustration and philosophical resignation.
"In a community this small, when you find someone that good, you do what you can to hang onto them."
---
Loren Bough
"Scheduling is one of the most politically difficult issues we face," he says. "When you go through what these students' days look like, there's only so much time that can be allocated in a week for any given subject. So when it becomes a matter of music versus reading or math, music will almost always lose.
"I'll give you a concrete example. Just last year I was working on developing a jazz band. We had seven players, and we had a nice thick sound. I thought, this will be great. But at the beginning of this year I saw that AP statistics was scheduled at the same time as jazz band, and that's one of the credits that's required for graduation. So for the students, the choice is obvious. And my jazz band dissolved."
Yet for every student who finds that music isn't quite a top priority after all, there's another one like Anna Alvin, who can find her life transformed by Mr. Zirkle's teaching, and by a subject that might not have had an innate attraction for her.
"Anna understands the subject intellectually, without necessarily having a natural inclination for it," says Mr. Zirkle. "That's one of the things that makes her such a fascinating student for me, because she's so resilient. Even when she's legitimately struggling, she has the interest and the work ethic to stick with it."
Anna, in turn, credits her teacher with helping her get through the difficult patches — and imparting some key extramusical lessons as well.
"He always tells us, Make big mistakes. Don't just wimp out and mumble through timidly — if you're going to mess up, then mess up big. That way at least you're learning from it. It's a good way to approach music and also life."
Mr. Zirkle and Anna Alvin
Mr. Zirkle
Part of an original composition Mr. Zirkle is working on
Photography by Eric Schmidt
Stories you may like
---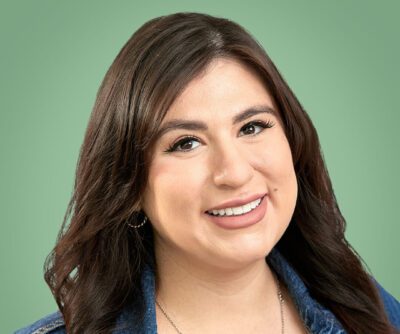 Yaritza
Sifuentes
C.E. King High School
Houston, TX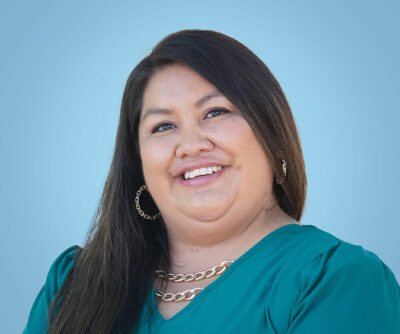 Kristy
Pahvahtyah
Pueblo Gardens PreK-8 School
Tucson, AZ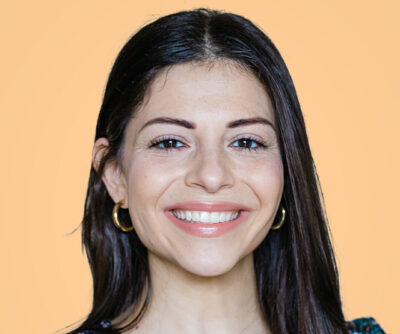 Gahl
Amitay
Elsmere Elementary School
Delmar, NY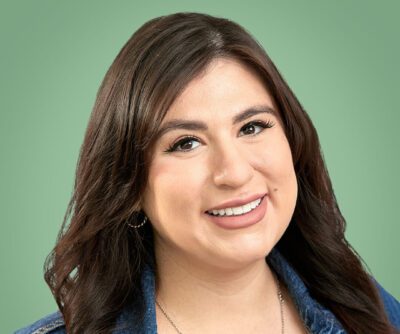 Yaritza
Sifuentes
C.E. King High School
Houston, TX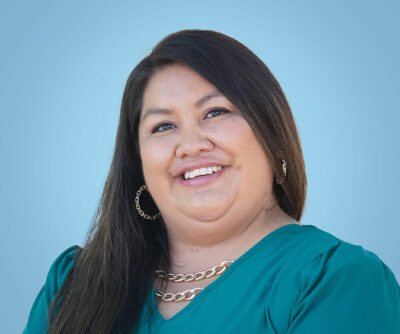 Kristy
Pahvahtyah
Pueblo Gardens PreK-8 School
Tucson, AZ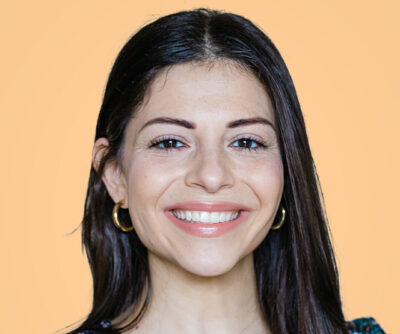 Gahl
Amitay
Elsmere Elementary School
Delmar, NY