March 2021 Honoree
Julia Balsam
with her student, David Coutourier
Tulip Grove Elementary School, Bowie, Maryland
story by: Susan Keselenko Coll, Author and President, PEN/Faulkner Foundation
"This pandemic has been very hard. But David being in Ms. Balsam's class is one of the highlights of the year."
---
Shanel Coutourier
Missing from most of the headlines about education during this profoundly difficult pandemic year are the success stories, such as the one in which a new kid at a neighborhood elementary school in Bowie, Maryland—a bright-eyed, math-loving computer whiz named David Coutourier—can't wait to tell you about his third-grade teacher, Julia Balsam: 
"She's funny, and she always explains everything that seems confusing," he says.
Among the highlights so far: his county-issued Chromebook; an app called Flipgrid; hanging out with classmates in virtual breakout rooms; playing the recorder; an art project called "a snow storm in a jar"; and a scavenger hunt that had him dashing about the house, following prompts.
"He came frantically into my office one day," says his mother, Shanel, "and said, 'Mom, I'm doing a scavenger hunt, help me find an obtuse angle!' I looked at him bewildered: 'David, I can't help you because I don't know what an obtuse angle is!' LOL." She jokes that it made her realize she is no smarter than a third grader, when it comes to geometry at least. 
"This pandemic has been very hard," she says. She was especially worried about transitioning her son to a new school. "But David being in Ms. Balsam's class is one of the highlights of the year."
"She's just such a breath of fresh air. I love her. I love watching her teach. I love going in her room."
---
Principal Jaime Coffen
There are so many things that Shanel would like to share about her family's experience at Tulip Grove Elementary School, and about Ms. Balsam, that she says she has written out fifteen pages of notes—and she does not appear to be kidding. "I literally could go on and on about how our transition from private school to this public school has changed our life and perspective on David's academic progress."
Balsam, a 33-year-old educator in her ninth year of teaching, says she has made a special effort to make David, and the two other new students in her classroom, feel welcome. 
"My biggest fear was that I wouldn't be able to make those personal connections with students through Zoom," she says. To compensate, she came up with a lot of ice breaker activities, created opportunities for them to socialize, and made an effort to be sure the kids saw her classroom as a safe space—a challenge considering that some seven months into the school year, for example, David has not yet been inside the physical building. 
"I've been pleasantly surprised that we're still able to get to know each other… I can still feel their energy through the screen, and they can hopefully feel mine, too." Even for a young, buoyant educator, this has still been a challenge. "I've had to rev it up almost a hundred percent with my enthusiasm and engagement," she says.
Balsam grew up on a small horse farm in Darnestown, Maryland, where she says she cleaned stalls and spent a lot of time outdoors, chasing around her two older brothers. After studying elementary education, with a minor in literature, at the University of Maryland, she went on to get a Master's degree in curriculum, assessment and instruction from Walden University. She began her career at Tulip Grove as a first-grade teacher, which she loved. 
"They're just kind of funny and sweet, and they love you no matter what," she says of that age group. But after six years, she was persuaded by Principal Jaime Coffen to try another grade level. "I know that if I want to really be the best teacher I can be, I need experience in all grade levels," she says. So she gave it a try. "I started teaching third grade, and now I could never go back." 
"She's funny, and she always explains everything that seems confusing."
---
David Coutourier
David was one of some 20 new students at this Prince George's County public school this year, says principal Coffen—a number roughly equivalent to those who transitioned out. Coffen explains there was a lot of pandemic-related reshuffling, as families scrambled to find arrangements that worked for them during these tough times. Some shifted to homeschooling, others moved in or out of the area to be with family. Others still withdrew from specialty programs and into their neighborhood schools. 
David's parents believed the remote learning offered by the county better suited their family's needs than the hybrid approach adopted by the private school he had been attending. 
Students weren't the only ones who had to do some adjusting. Both Balsam and Coffen are working parents who suddenly had to deal with their own children learning at home. Balsam has a second-grader at Tulip Grove, and juggling her teaching while helping to supervise his learning has taught her to have leniency and grace when supporting her students and their families. 
Coffen, too, has a houseful to manage. She is "principaling in place" or "leading from afar," she says laughing, while raising two boys, nine and 18. Her husband and her mother are at home as well, so while everyone had to adjust to finding their spots in the house, she is grateful for the support system.
While many students have made a successful adjustment, others have struggled, Coffen says. "You're worried about your own family, but then you're also worried about the students who desperately need to be at school every day for whatever reason…We're not in the more urban part of Prince George's County, but we still do have children who have great needs."
A single father who had previously relied on the school as part of his support system called her one day and explained he was struggling. Coffen suggested that he bring the boy to school to give himself a break. The child expressed gratitude as Coffen sat in the school's reading garden and talked with him. "He just needed to be at school for a while in order to function." She and the school guidance counselor have tried to be intentional in finding ways to reach out to parents and continue to support students even in the remote environment. 
But then there are those, like David, who has been able to thrive under the tutelage of a teacher whom his parents praise. "You could tell that she really cares for each and every child in that class," says David's father, Daryl. "You could tell that she has high energy and she really loves what she does. (She has) the ability to connect with these third graders on their level. But then also what I love about her is that she's able to hold them accountable and stretch them academically."
Shanel agrees, adding that she also appreciates Balsam's organizational skills and her efforts to communicate with parents. She "understands the logistics," Shanel says. "I always call it the parent perspective."
"You could tell that she really cares for each and every child in that class."
---
Daryl Coutourier
Balsam's style reflects something not tangible yet real: the school culture that principal Coffen hopes to instill in all her teachers. She explains, "We focus on making sure that our children are intellectually bright, but we also focus heavily on, are you a good person? And what does it mean to be a good person?"
Coffen took over as principal one year after Balsam began teaching, which means she has had a front seat to observing her growth. Her talent was very raw at first, but she wanted and accepted coaching, says Coffen. "Our school motto is 'Where Children Bloom From Great to Exceptional.' And, honestly, I have watched Ms. Balsam bloom from great to exceptional."
Coffen says she has watched many young new educators use their first jobs as steppingstones to other careers. She sees Balsam as someone likely to remain in the profession. "She's just such a breath of fresh air. I love her. I love watching her teach. I love going in her room. …They have so much fun in her class. It's no wonder everybody wants to be in her class because she's a fun teacher."
Fun is definitely among the key words that emerge when talking to the Coutourier family. All the Coutouriers are currently working remotely. Shanel is in her home office, working as an administrative support contractor to the Federal government. David has taken over and transformed the kitchen into his classroom, and Daryl has been booted to the basement, where he is an IT consultant for the USDA. The entire family is occasionally drawn into some of the more hands-on projects Balsam assigns, such as that snow storm in a jar, involving white paint, Alka Seltzer tablets, water, and glitter, which forced Shanel to rethink her mandate that the house be a "glitter-free zone." 
Shanel is especially impressed by how much time Balsam puts in outside the normal school day. "After school every other Monday, she hosts a Virtual Board Game club for the students to connect. Sometimes on the weekends, Saturdays, and Sundays for an hour, she will host a time for the kids to play their educational math game (Prodigy) online with each other. Who does that on their day off?! Only a teacher who goes above and beyond!"
"I could go on and on about how Ms. Balsam has changed our life. In the midst of all that is going on in our world, it is a blessing to know that my student is in a fun, safe, learning environment. She is a teacher rock star!"
The feelings appear to be mutual. Says Balsam of the Coutourier family, "They're lovely people, they're so nice." And of her third graders: "They're in a place academically where you can do a little bit more with them and teach them some more in depth content, which I've really found that I enjoy," she says.
"It's the best spot to be because they still have that innocence about them…. They look at you with stars in their eyes."
Photography by Tony Powell
Stories you may like
---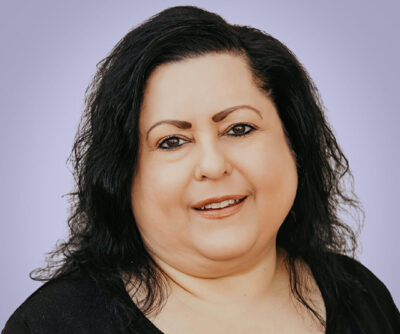 Dana
Johnson
The Good Shepherd Lutheran Day School
Midwest City, OK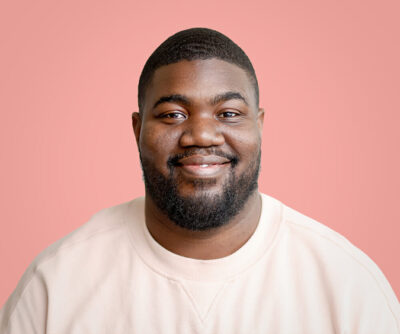 Alexander
Blue
Woodmoor Elementary School
Baltimore, MD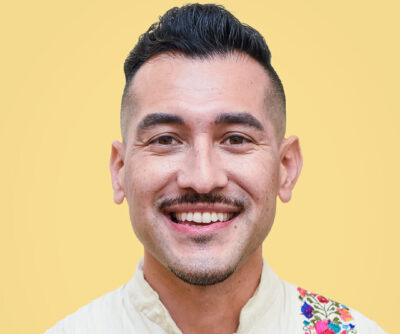 Isai
German
Brawerman Elementary School East
Los Angeles, CA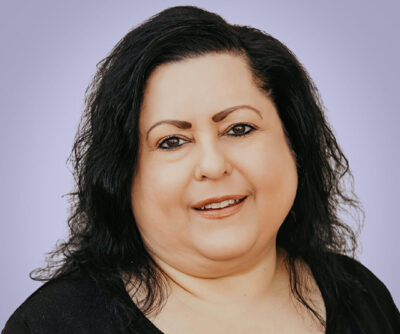 Dana
Johnson
The Good Shepherd Lutheran Day School
Midwest City, OK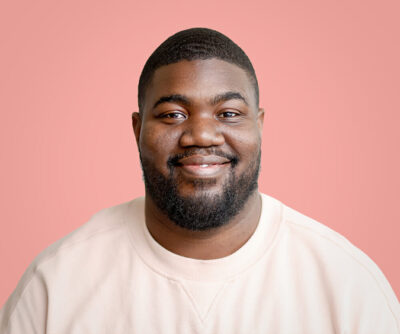 Alexander
Blue
Woodmoor Elementary School
Baltimore, MD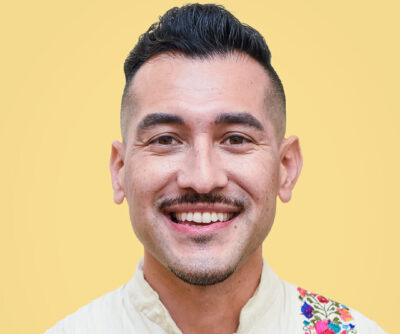 Isai
German
Brawerman Elementary School East
Los Angeles, CA