February 2021 Honoree
Regis Inge
with his former student, Cameron Bell
Compton Early College High School, Compton, California
story by: Robin V. Harris, Senior Managing Editor, The Education Trust
This month's Honoree is brought to you thanks to the support of:
"How can I put you in the best possible position to do this thing called school while you are going through this?"
---
Regis Inge
The morning after Thanksgiving, Regis Inge is in his mother's living room in Gardena, California. Family chatter drifts in from a nearby room. And someone is in the kitchen shuffling pots and pans. But none of it distracts the longtime Compton Unified School District teacher from sharing story after story of his former students—where they started and where they are now.
For example, Valente spoke no English when he entered school. He owns a State Farm Insurance agency now. Wakeia had a brilliant mind back in the seventh grade, but she also had an attitude, Inge says. She now owns her own interior design company.
Keywon wanted to be a rapper, but Inge steered him toward a sound engineering program at Harbor College. He landed an internship at Yamaha; later, Def Jam picked him up. Juan could build a minibike in less than 60 minutes. His aspiration was to be a car mechanic, but Inge steered him into the airplane mechanic school at Compton airport. Last time Inge talked with Juan, he was working for Delta Airlines.
Janisha runs a nonprofit. Diamond used her public health knowledge to launch her own company. JaTiara and Jonee are social workers. And Kendrick is a 13-time Grammy-award winning artist, the first rapper to win a Pulitzer Prize, and one of the most socially conscious hip-hop lyricists of his generation.
Kendrick Lamar is Inge's most famous former student, so it's no surprise he's kept in touch with the superstar since he introduced him to poetry in the seventh grade. And Lamar's frequent mentions of Inge's influence in interview after interview is evidence of a continuing friendship. But Lamar is just one of the many students Inge regularly checks in on.
Cameron Bell is now a clinical therapist at a drug rehabilitation center and an ordained minister. But back in the seventh and eighth grade at Vanguard Learning Center, where Inge taught him, he was a "delinquent kid," he says. "When I walked into his classroom, I wasn't listening to nobody. I had a lot of family dynamics that were messed up. … I was a troubled child that did what I wanted to do and how I wanted to do it."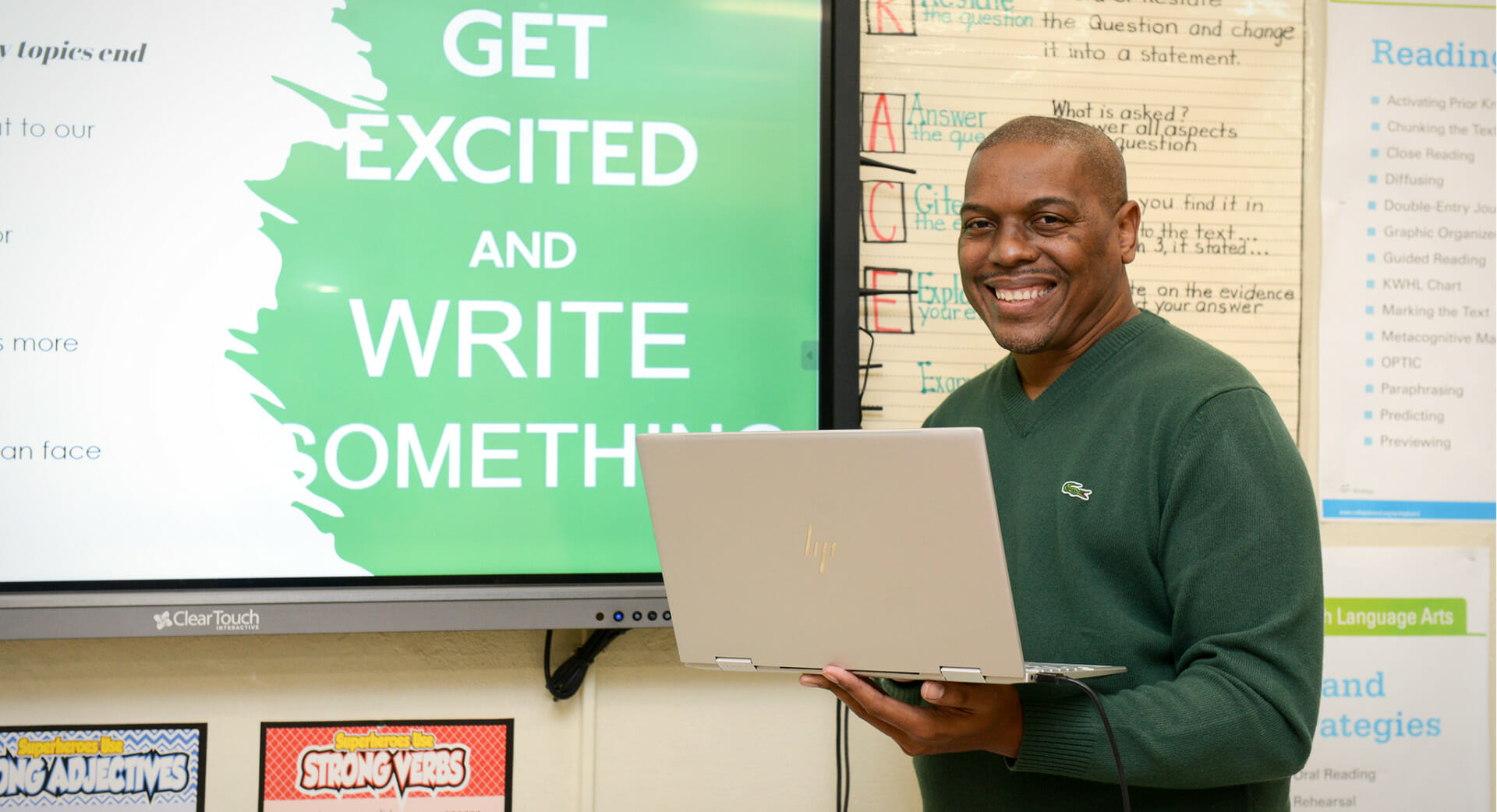 Inge, however, saw something else, Bell says. "He saw a gifted, talented jewel who just needed someone to invest in them, someone to spend quality time with them, someone to care about them." He saw qualities that Bell sees in himself now, but didn't know he had back then. Inge, however, wouldn't let him give up, Bell says, recalling how he would come to his house, knock on his door, and "grab him" if he needed it. "His desire then, as it still is today, is for me to become the best replica of greatness that he's ever seen," Bell says.
But it's not just students like Bell who would be considered successful that Inge has maintained a relationship with years after they've left his classroom.
"He saw a gifted, talented jewel who just needed someone to invest in them."
---
Cameron Bell
"I carry this in my backpack with me at all times," Inge says, carefully pulling a wrinkled white envelope out of his bag. "Can you see? Can you see where that's coming from? The city?" he asks, pushing the upper left hand corner closer to his laptop's camera. It's a letter from Antwion, a former student serving a 119-year prison sentence. "Good kid," he says. "He sends me a birthday card every year." Before the pandemic, Inge was planning to make his way down to see Antwion. A trip that would take him about four hours.
Arblazer is another former student serving time in prison. Inge taught him in back in 1995. It was his first teaching position—fifth grade at Vanguard Learning Center. Arblazer, likely witnessed a novice Mr. Inge sweating it out when two hours into day one, he realized he had run through his entire lesson and had to be rescued by his mentor teacher. Just recently, Arblazer called to wish Inge a happy birthday.
People often ask Inge why he continues his relationship with former students like Antwion and Arblazer. "That's my family. They're my sons. And just because you go to prison doesn't mean that you're not a good person. You just made a bad mistake," he says. "You do not turn your back on the children."
Regis treasures his photos of his current and former students.
This genuine and enduring connection with his students impressed Dr. Pamela Maddox when she met Inge four years ago. Maddox is principal of Compton Early College High School, where Inge currently teaches sixth grade English and Social Studies. CEC spans both middle and high school and is designed to prepare its graduates for success in college and beyond. Via a partnership with Compton Community College, students take college classes, earn credits, and, potentially, earn an associate degree—all before they graduate high school. In 2019, CEC graduated its first cohort of students: Each one was accepted to college.
"Kids know Mr. Inge cares about them," says Maddox. "It's beyond the book. It's beyond the academics. He cares about the whole person, not just how well they are flourishing academically, but emotionally and socially. He's listening to them. He's hearing them. … And once you hit the campus and you're his student, you're his student. Even when you move on to seventh, eighth, ninth grade, you're still his student."
Caring about the "whole" student means knowing what students are experiencing outside of school. What they are being exposed to in their homes and in their neighborhoods. It all affects how they show up in the classroom. For many of his students, Inge explains, he has to get them in the mood for school, which doesn't mean handicapping them or giving them too much cushion to where they aren't working. It means finding a balance between him, them, and what's going on at home. Yes, he is the trained educator, but his students have lessons of their own to teach.
"Bernard taught me what it meant to be cold and hungry," he says. "Devon taught me what life in the gang and growing up in the streets is all about." Naming another former student, Inge says, "She taught me what it was to go out and have to sell candy at school to bring back some burritos for her two little sisters because her mama had found some man and was on crack and they all were living in a motel room. She taught me that."
"That's my family... Just because you go to prison doesn't mean that you're not a good person. You just made a bad mistake. You do not turn your back on the children."
---
Regis Inge
In the process of listening to and learning from his students, Inge has come to understand how some of them have to live—where school is not the priority; it's about survival. For those students, his thinking is as such: "How can I put you in the best possible position to do this thing called school while you are going through this?" He believes that if he can get his students through these "gray areas" and to the college door, or the entryway to wherever they are striving to be, they will remember how hard it was and what it was like not to have and be driven to keep going.
One of his main jobs, he says, is to promote hope and give his students a glimpse of what life looks like beyond the gray areas. What opportunities await them. Who they can be. What they can do. On his final day of student teaching as an elementary education major at Tuskegee University, Ms. Hornbuckle sat Inge down and told him to remember this: "Those children won't know better unless you show them better."
Better can be as simple as taking his students out to eat at an upscale restaurant. In the early 2000s, he would take 15 or so students from Vanguard Learning Center to various restaurants, like the Cheesecake Factory or Kobe Steakhouse, to show them the kinds of experiences they could have if they work hard.
Bell was one of those students. He remembers it was his first time at a restaurant. Inge showed him what brunch was like and taught him proper etiquette—how to put a napkin around his shirt and tie, how to eat at a table, how to cut a steak. "I know how to do those things now at age 30 because of what Inge taught me," Bell says.
Today, Inge takes the entire sixth-grade class at CEC out to dinner each year. One time, that included about 150 people, says Principal Maddox. Along with the 100 or so students were some family members and a few seventh and eighth graders who nudged Inge with their good report cards to get him to acquiesce and let them come too. To fund the event, Inge calls on many of his college classmates and Facebook friends, and they give generously, year after year.
"Kids know Mr. Inge cares about them. It's beyond the book. It's beyond the academics. He cares about the whole person, not just how well they are flourishing academically, but emotionally and socially."
---
Dr. Pamela Maddox, Principal at Compton Early College High School
Ensuring students know better can also be quite complicated. Inge recalls a difficult period at Vanguard in the late 1990s when tension between African Americans and Hispanics in the jails was spilling over into the neighborhood and into the school. Vanguard's students had gotten the message that they were supposed to be enemies, and it changed the school's mood, Inge says.
The principal asked the staff for ideas, and Inge and a colleague teamed up to start a club as a way of bringing students together. They called it the Ladies and Gents Club and modeled it after Inge's experience in a historically Black fraternity, promoting brotherhood and sisterhood, as well as academic excellence, and community service. The students adopted a local convalescent hospital, a women's shelter, and a Head Start program.
"Ladies and Gents was building a positive community, a health community inside a toxic environment," says Bell, who joined initially because he admired Mr. Inge and because "there were a lot of cute girls there." But what he learned along the way was life-changing: "We learned how to be mindful … and how to operate in life. Inge taught us that without service there is no purpose."
The club lasted for 10 years, but its legacy endures. Just a few months ago, former club members, now in their 20s and 30s, planned food and clothing drive for the homeless in Compton during the holidays. Bell says the club is one of the most positive things that Compton has seen in the last 20 years.
After 26 years of classroom teaching, Inge has a wealth of inspiring stories of former students, his sons and daughters he calls them. The story of how he paid the electric bill for a student so she and her siblings could finish their assignments at night. The story of how he posed as a student's father to get her high school counselor to put her in honors English and math. The proof of recent text messages from students thanking him for something he did for them long ago.
In all, what's obvious is that Inge is no ordinary teacher. And it's something he readily admits. "I know I'm set apart," he says. He knew it years ago when he heard a clear message from God one day sitting in church: "Go cover my children, as I cover you."
And while he's appreciative of the recognition and awards, (he was named California League of Middle Schools Educator of the Year a few years ago), he only celebrates for a day. He then hands all the accolades over to his mother, a 50-year veteran Compton and L.A. Unified teacher.
"I don't really like to spend a lot of time celebrating those kinds of things," Inge says. "When I go back to what I heard that day in church, it's about I'm the servant here. And there are more children out there that need help. It doesn't stop."
Fortunately for Bell, Inge's influence in his life has not stopped either. Inge has come to hear him preach several times, Bell says. "But he never sits in the front. He sits in the back and leaves early. Then he calls me after and he cries and he tells me he's proud."
"I'm the servant here. And there are more children out there that need help. It doesn't stop."
---
Regis Inge
A few years ago, Bell was at his mother's house, visiting with her after being on the road for several days preaching at revivals in Fresno, L.A., and San Diego. He went outside to retrieve his phone from his car and was shot six times. Miraculously, he has fully recovered. And just like when Bell was in the seventh and eighth grade, Inge would not let him give up, consistently showing up to his house, sitting on his porch, and telling him … "you're better than that."
"I don't want to get emotional, but Inge is one of, if not the top, two individuals who helped me through the traumatic years that I've just experienced," Bell says. "He's been an angel in my life."
Photos by Christina Edwards
Stories you may like
---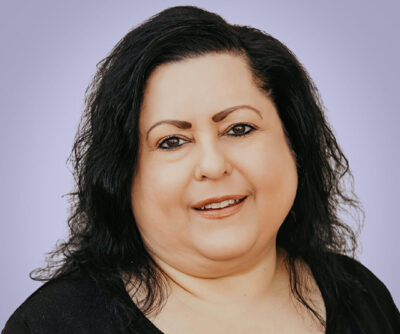 Dana
Johnson
The Good Shepherd Lutheran Day School
Midwest City, OK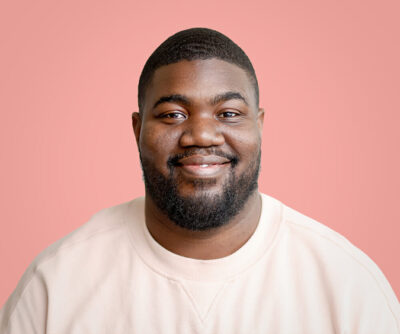 Alexander
Blue
Woodmoor Elementary School
Baltimore, MD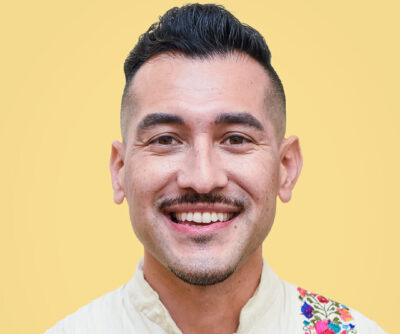 Isai
German
Brawerman Elementary School East
Los Angeles, CA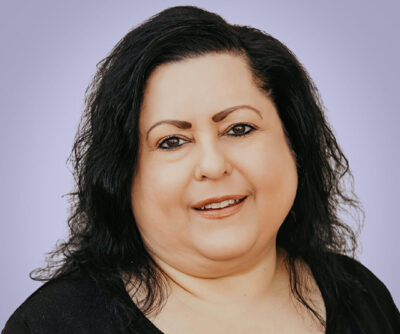 Dana
Johnson
The Good Shepherd Lutheran Day School
Midwest City, OK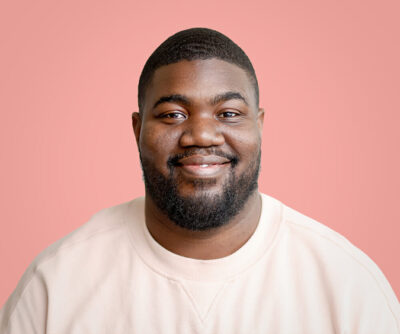 Alexander
Blue
Woodmoor Elementary School
Baltimore, MD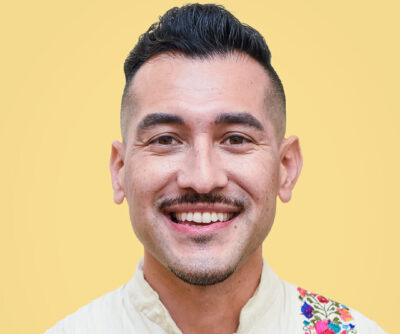 Isai
German
Brawerman Elementary School East
Los Angeles, CA