October 2021 Honoree
Dina Tolba
with her student, Dhruv Rungta
John P. Stevens High School, Edison, New Jersey
story by: William Cohan, New York Times Bestselling Author and Founding Partner at Puck
"It feels rewarding every day when I go home. I feel like I did something."
---
Dina Tolba
Dhruv Rungta didn't want to tell his teacher Dina Tolba that he was nominating her for the Honored National Teaching Award. "She's very, very emotive," he said. "When she's surprised, it's really fun to kind of watch." Using a ruse, he interviewed her so that he could get the information he needed to write up a nominating letter. "He asked a couple questions, and I really didn't know what it was for," Tolba recalled. She had never heard of Honored nor was she aware of its mission is to identify outstanding teachers and reward them for their work. She's basically shy. "I'm not an attention person," she told me. "I don't like attention at all." When Dhruv told her she had won the award, she said, "I don't deserve it." 
But, of course, she does deserve it. "Miss Tolba is super," Dhruv said. 
"Maybe I made money for other people [on Wall Street], and I got paid really well. But I'm a very simple person. That didn't do anything for me."
---
Dina Tolba
But this superstar teacher almost didn't end up teaching at all. In 2006 when Tolba graduated from the College of Staten Island, her first job was at Lehman Brothers, the once-venerated Wall Street investment bank. She was a financial analyst for a $900 million Lehman debt fund that invested in medium-sized European companies that needed capital beyond what they might otherwise get from banks. She worked on Park Avenue in Manhattan, a world away from where she grew up in Brooklyn's Bensonhurst neighborhood, where she lived with her Egyptian immigrant parents. She liked the Lehman job well enough, especially how it paid. "I learned a lot," she told me recently. But something just wasn't clicking for her on Wall Street. "I loved it, I learned a lot, it was interesting, but…I didn't make a difference. Maybe I made money for other people, and I got paid really well. But I'm a very simple person. That didn't do anything for me."
Then fate intervened. In September 2008, Lehman filed for bankruptcy, the latest victim on Wall Street of a collective loss of confidence in the balance sheets of the big investment banks. "We heard on TV that Lehman was bankrupt," she recalled. Her boss called her on the Sunday night before the Monday morning court filing. "Do we go back tomorrow?" she wondered. "Do we have jobs?" While many at Lehman packed their boxes and walked out the door, it turned out that Tolba, and many others who worked for the debt fund, continued at the bank for nearly another year, as part of the ongoing court-mandated liquidation of the 158-year-old firm. "We were holding assets and we had to get rid of them," she said. It was a "crazy experience," she remembered. "I was young and it was okay. I was going to recover, but some people in my group were older and had children and a mortgage and things like that. So, that was just really sad."
A few months before her time at Lehman was coming to an end, she decided to follow her real passion: teaching. Tolba loved being with kids and knew she wanted to do something with them. "I've always worked with kids," she said, "in my church and my youth group. I always worked with teenagers at that age, and that was so satisfying for me." She was accepted to the graduate program at Hofstra University, on Long Island, and returned to school to get her master's degree in Business Education. "I figured I would love to teach something that I'm familiar with, that I have experience with, and offer that real world advice," she said. In her last trimester of the program, which she finished in 18 months, she was a student teacher at Floral Park Memorial High School.
"From the first day, I just knew that this is definitely what I was meant to do, pay cut and everything. It felt rewarding every day when I went home. I felt like I did something."
---
Dina Tolba
Although she was just 25, teaching high school students who were only a few years younger, she loved it immediately.  "From the first day, I just knew that this is definitely what I was meant to do, pay cut and everything," she laughed. "I felt comfortable. It felt rewarding every day when I went home. I felt like I did something."
After a few years, she moved to J.P. Stevens High School, in Edison, New Jersey. "I always wanted to teach in Edison," she said. The school has a great reputation and was one she always admired. Tolba has been there for eight years now, most of her 10-year teaching career. She teaches three elective courses — Marketing, International Business, and Economics — to high school students.  She believes she's making a difference in their lives. "You feel like you've done something," she said. "You feel like you made a difference and even when a student just tells you, 'I understand' or 'I got it,' or anything like that, it makes your day, it really does."
Her students seem to love her back. The student who secretly nominated her, Dhruv Rungta, is currently a senior at J.P. Stevens High School. "Every day in Ms. Tolba's class is an adventure, from one-of-a-kind projects to inspirational anecdotes to fiery debates," Dhruv wrote in his nominating essay. "It's easy to say that Ms. Tolba is not only the kindest, most genuine person I know, but also the best teacher in the world. She has truly impacted my life in a way that no one else ever has. She has inspired a love of learning and an excitement to experience new things." In an interview, Dhruv elaborated on what makes Tolba so extraordinary: "She has this really magical way of keeping everyone engaged," he explained. "There are all sorts of different projects. She's emotionally aware. Whatever is going on with a student, she can tell and that's really special."
"She has this really magical way of keeping everyone engaged"
---
Dhruv Rungta
Tolba also has a sixth sense for the challenges outside school that her students sometimes face. Occasionally, she allows them to take a "mental health break" from class. They can go outside and take a walk or just put their head down. "Once in a blue moon," she said, "I can just tell if someone is just not—something's up, you know? And if they don't want to talk about it, I'll let them sit one out." She does all she can to support her students both in and out of the classroom. For instance, she helped raise money so that a gifted student could attend the national Future Business Leaders of America convention.  "She cares for us as individuals: she makes everyone feel valued and creates this safe space for everyone," Dhruv said. 
To engage her students, Tolba often brings her real world experiences into the classroom. She shares details of her multi-million dollar deals at Lehman Brothers as well as why she thinks Lehman collapsed. In her classes, she evaluates students based on problem-solving skills and project-oriented learning, rather than relying on multiple-choice written tests. For one assignment, she asked students to develop a marketing campaign for a new flavor of Lays potato chip to appeal to a particular foreign country's tastes and customs. In another project – "Lost Island" – Tolba split the class into five groups and asked them to figure out how to survive by divvying up tasks and the scarce resources.  "There were intense debates and arguments," Dhruv recalled.  No matter how vigorous the debate, however, "[Ms. Tolba] allows everyone to speak," he continued. "Rather than taking a side she helps us realize how much we have in common and helps refine our perspectives."  The lessons Dhruv learned in Tolba's class enabled him to help get his mother's custom-made scarves business off the ground. His mom needed help selling the scarves, and Dhruv used to go with her to flea markets. He learned salesmanship and how to be persuasive from Tolba. He also learned about packaging, product design and advertising. "What was really cool was everything that I was learning in school, I was able to connect to with my mom," Dhruv said.
Needless to say, the 2020 school year posed many unexpected challenges for Tolba and her students. For starters, she had a non-Covid health scare. She was sick most of the year with something called costochondritis, a painful ailment that swells the muscles in the sternum, putting pressure on the lungs and making it hard to breath. Then, she had to learn to teach using Zoom, during the many months when students were not in the classroom. "They had to change everything," Dhruv said of his teachers. Tolba designed Covid-related curricula related to the changing economy: "How are the movie theaters doing, the restaurants doing?" she said. "What can they do to improve? I do like to bring in what's happening in the world into the classroom." 
"If anyone is thinking about being a teacher, do it. Or if anyone is struggling during their first or second year of teaching, stick it out. Those were the hardest years, but once you get past that, it's a really rewarding experience."
---
Dina Tolba
Despite her initial demurral, Tolba feels honored to have received the Honored National Teaching Award. She said it comes at a great time, given the challenges of the previous school year and the new one just beginning. "This definitely boosted my confidence in going back and doing this again and going back to normal, hopefully," she said. It has been a challenging 18 months. But she's as excited as ever about teaching and knows she made the right decision to leave finance behind. She's eager to share some advice: "If anyone is thinking about being a teacher, do it," she said. "Or if anyone is struggling during their first or second year of teaching, stick it out. Those were the hardest years, but once you get past that, it's a really rewarding experience." 
She gives much of the credit to her students. "I really do get the best students," she concluded. "Every year, I'm just in awe of how much they want to learn and how much they want to know and the questions they ask, the conversations they have. I'm sure every teacher says that, but they are the best students in the world."
Photos by Tom Grimes
Stories you may like
---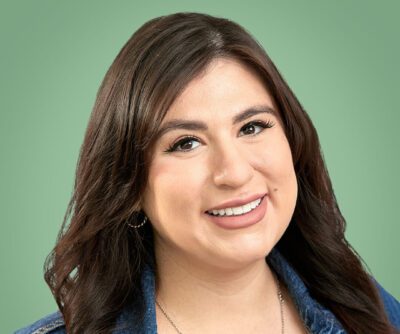 Yaritza
Sifuentes
C.E. King High School
Houston, TX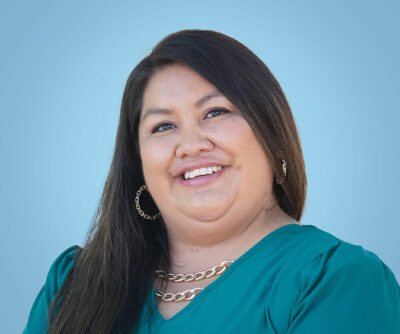 Kristy
Pahvahtyah
Pueblo Gardens PreK-8 School
Tucson, AZ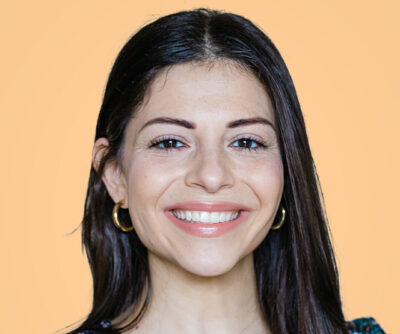 Gahl
Amitay
Elsmere Elementary School
Delmar, NY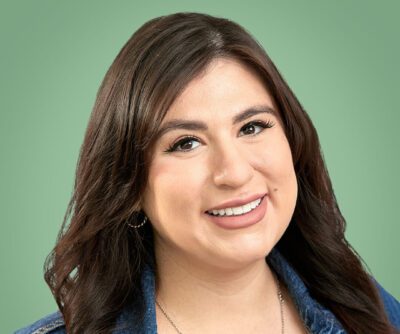 Yaritza
Sifuentes
C.E. King High School
Houston, TX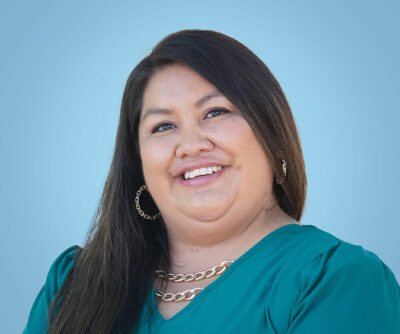 Kristy
Pahvahtyah
Pueblo Gardens PreK-8 School
Tucson, AZ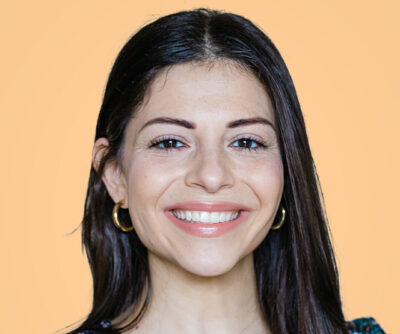 Gahl
Amitay
Elsmere Elementary School
Delmar, NY