December 2018 Honoree
Alyssa Cotton
with her student, Zach Dinch
Trinity Area High School, Washington, Pennsylvania
story by: Bianca Bosker, Author and Contributing Editor at The Atlantic
"The turnaround I've made is nothing short of miraculous, but you should know I attribute all of my success this year to you."
---
Zach Dinch
Zach Dinch started his junior year of high school dreading, above all other classes, math. He'd first started to struggle with it in middle school: In eighth grade, he hit a wall. Basic algebra eluded him, and math had become his worst subject, plus a source of existential angst. Dinch, whose mother worked as a childcare services administrator and whose father was for years a pressman who helped print the local paper, grew up aspiring to work in technology. His early dreams of becoming an astronaut had gradually given way to hopes of working for a tech giant like Google or Microsoft. That now looked increasingly unrealistic. His teachers, sensing his frustration with math, nudged him toward the humanities, suggesting that focusing on English or a career in writing might be more for him.
On the first day of school, Dinch went to his assigned math class: Mrs. Cotton's AP Calculus AB, an Advanced Placement course roughly equivalent to a first-semester college calc class. His anxiety at an all-time high and self confidence at an all-time low, Dinch vowed to make this his final year of math. "I thought I really didn't belong in her class," Dinch later recalled. "I was in over my head chasing these subjects."
Cotton (Alyssa to her peers and the principal) had at that point been teaching for ten years, eight of which she'd spent at Trinity, the public high school Dinch attended in Washington, Pennsylvania—a former steel town home to 13,000 people, three playgrounds, and forty-five churches. At Trinity, she taught seven courses: four sections of AP Calc AB, plus three computer science classes focused on designing and programming databases. Dinch was enrolled in both Cotton's AP Calc and introductory database courses. At a school open house a few weeks into the semester, Cotton told Dinch's parents she thought she could turn their son around—she predicted he'd become her "new recruit." Dinch told his parents he thought she was crazy.
"I always tell students, if they're willing to work, I will be right there by their side."
---
Alyssa Cotton
Yet from his first day in Cotton's class, Dinch had sensed there was something unique about her. She had an energy to her: Cotton could silence a room without speaking a word, but was also voluble enough that you could follow her lesson plan while standing at the opposite end of one of Trinity's long hallways. (She'd tell her classes, "I'm like your mom—the mom that you're going to actually listen to because I don't put up with any crap.") She had a way of explaining things that just made sense: One day she'd reference Eminem lyrics to explain a concept, another she'd say, "A composite function is like an M&M—an M&M has that hard candy shell, and then inside you have that delicious chocolate." If the ideas still didn't sink in, she spent her own money purchasing computer programs and test prep books that offered another approach. (She would also buy students in need clothing, shoes, and, once a year, a prom dress.) It helped that Cotton videotaped her lessons, posting YouTube videos of each day's class so students could review thorny subjects on their own, as Dinch made a habit of doing. She also made herself available to meet with students who needed an extra hand, regardless of whether they were in her class. Besides opening up her lunch and prep periods, she was in her classroom by 6AM daily—ninety-minutes before the official start of the school day—and regularly stayed an hour late. Over the course of the semester, Zach became a regular during her lunch breaks, as well as before school, and also after.
On the day of his AP Calculus exam at the tail end of his junior year, Dinch gave Cotton a typed, 868-word thank you note. "You successfully taught me four years of math in about nine months, a task that even if I'd thought it possible, no one would have actually cared enough, or had the necessary patience, to try to accomplish," he wrote in the letter. "The turnaround I've made is nothing short of miraculous, but you should know I attribute all of my success this year to you." Under her guidance, his standardized test scores had skyrocketed from the seventy-third percentile to the ninety-eighth. The following fall, at Cotton's urging, he applied to Princeton University. Two months ago, Dinch, whose parents did not attend college, began his freshman year at Princeton's engineering school, with plans to major in computer science.  
Dinch nominated Cotton for the Honored award, submitted her for a local teaching award, and wrote his college admissions essay about her. (The prompt: "Tell us about a person who has influenced you in a significant way.") Cotton, however, is not nearly as comfortable talking about herself. When I spoke with her to discuss the recognition she'd received from Honored, she kept steering our conversation away from herself and toward her students or her family. "I do not like the thought of 'myself' being showcased for just doing my job. It's really the exceptional students and their hard work who should be getting all the credit!!" she later wrote me in an email. That note was followed by another encouraging me to "please, feel free to highlight Zach more than me!!"  (Dinch warned me that Cotton would say as much. "Hopefully you agree that that's not right," he said. "She is amazing in the level of dedication she has to her students.")
"Hopefully I can be the difference in someone else's life the way she was the difference in mine."
---
Zach Dinch
Cotton allows that she has succeeded in motivating her students by explicitly raising the bar for what she expects from them. "If you set it high, they will meet you there," Cotton told me. "Some may be a little under your bar, some may go above and beyond, but I feel that if you set the bar high, that's where the students are going to be the most successful."
She also aims to role model an indefatigable work ethic, an example she says she learned from her family. Cotton, a third-generation Pennsylvanian, grew up not far from Washington; she made up her mind to be a teacher when she was in second grade at Buffalo Elementary, an hour-and-an-a-half drive north of Trinity. Cotton's mother worked as a special education teacher and her father worked at a tool and die company. Her paternal grandparents earned a living through small local businesses, while her maternal grandmother cooked and waited tables at Shuffs, a diner, and her maternal grandfather was alternately employed as a school janitor, the manager of a gas station, a contractor, and in the Air Force. "My grandparents were incredibly hardworking, so I think that's where I developed my work ethic and why I push my kids—my students—so hard," she said. "I always tell them, if they're willing to work, I will be right there by their side." (According to Trinity's principal Tom Samosky, Cotton is found of reminding her students, "Hard work beats ability when ability doesn't work.") Outside of class, Cotton also advises the school's Environmental Club, sets up visits to Google's Pittsburgh headquarters, organizes outings for young women interested in engineering, does pedagogical training for other teachers, and has consulted with the school district on curricular changes. Not only students but other teachers have taken note of her dedication. "She has students in her classroom receiving tutoring before school, after school, and during her lunch period on a daily basis," wrote a colleague in support of Cotton's nomination for a teaching award. Another marveled, "I often see her eating as she is helping a student!"
Samosky has watched Cotton give students a confidence they didn't know they had. "She just makes kids believe that they can do mathematics," he told me. Her mentorship of Dinch, who is the first student Trinity has sent to the Ivy League at least a decade, has helped seed the idea that the school's student body can set their sights on the most competitive colleges. "I think there was kind of this perception at Trinity for a long time that we couldn't do it," Dinch said. "There has definitely been a culture shift, a shift in attitude with our class."
Dinch and I spoke ten weeks into his first semester, and just a few minutes after he'd gotten out of a multivariable calculus class. Dinch said that the transition from Washington to Princeton had been "full of adjustments": before getting to campus, he'd never met anyone who wasn't born in the United States, much less someone who'd gone to Princeton. The support he'd received from Cotton has made him feel "a responsibility to pay it forward," and since arriving on campus, he's been training to become matricular advisor—a counsellor to low-income high school students—and to handle calls at a local emotional support hotline.  "I feel like I have an obligation to help people," he told me, speaking from the basement of Princeton's student center. "Hopefully I can maybe be the difference in someone else's life the way she was the difference in mine."
Photography by Maya Tuttle
Stories you may like
---
Tracy
White
Choctaw Middle School
Choctaw, OK
Maralynn
Markano
Arrowhead High School
Hartland, WI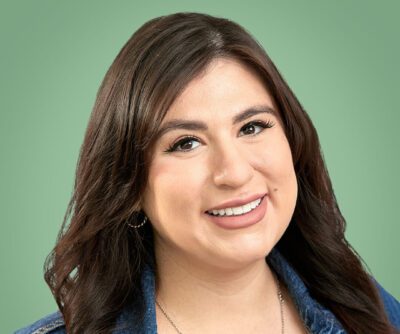 Yaritza
Sifuentes
C.E. King High School
Houston, TX
Tracy
White
Choctaw Middle School
Choctaw, OK
Maralynn
Markano
Arrowhead High School
Hartland, WI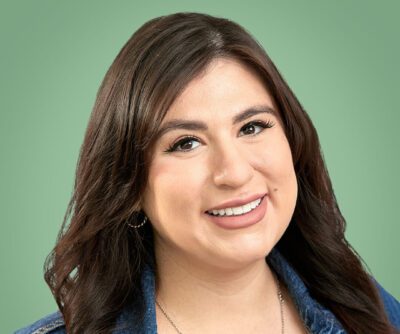 Yaritza
Sifuentes
C.E. King High School
Houston, TX