November 2018 Honoree
Kevin Ilac
with his student, Amada Villalobos
Pioneer Valley High School, Santa Maria, California
story by: Lizzie Johnson, Journalist, San Francisco Chronicle
"You have to be vulnerable sometimes to show that you are a human being. I'm not a weird robot at the front of the classroom. When I lost my first child, my son, my students were the first ones I told."
---
Kevin Ilac
Kevin Ilac stands at the front of his portable classroom and holds up four objects, one by one. His students are seated at their desks. They crane their necks to see.
A university diploma. A family photo. Wrestling shoes. A wedding ring.
It's an assignment. Ilac wants them to bring their own items — the stuff representing their identity and their goals. So he goes first. Demonstrating. To the government class that he teaches. To the college preparatory program he leads. Both at Pioneer Valley High School in Santa Maria, a city of 100,000 people sandwiched between San Luis Obispo and Santa Barbara on California's coast.
The second day of class is always the same. The beige walls obscured with felt college pennants and laminated posters. Ilac at the front of the tiny classroom, his hands outstretched. Breaking down his enigma, because he knows teenagers think teachers don't care. But he does, and he wants them to see that.
He wants them to know him.
In his hands:
A diploma from California Polytechnic University San Luis Obispo, the "$50,000 piece of paper" that split his life into two distinct chapters. Because education is the key that unlocks all doors, and that is how to live a successful life. You can have that life, too, he tells them.
A family photo. Four people — even though there should be five — at Pismo Beach. Ilac smiling with all of his white teeth. His wife, Robin, and their two dark-headed sons, beside them. Because light always follows grief.  
Wrestling shoes. Because without wrestling, Ilac wouldn't have achieved the things he has. Because life is about perseverance and not quitting, about living up to your word and finishing what you started – even if you fail. Especially when you fail, he tells them.
A wedding ring. Because his wife is his rock, which sounds cliché, but without her, his life wouldn't make sense. Everything he does revolves around her.
Well, her and the students. Without those kids, Ilac would be nothing. It's all about the kids, he says, speaking faster and faster, the way he does when he is excited.
"Do you get it?" he said. "Does that make sense?"
"What makes life so precious is all the connections we have in this world, and the connections we leave with people. It teaches us to make the most of our time and help people make the most of their life."
---
Kevin Ilac
Ilac's life began the first time he stepped on a wrestling mat. That's how it feels, at least.
He was nerdy — he liked reading comic books and Greek mythology — and he loved sports. He tried everything: baseball, football, basketball. But only wrestling stuck. He competed for six years, through middle and high school, and it ingrained certain values in him.
Like humility and a strong worth ethic. You gotta be humble on the mat and in life, too. If you're grandiose and a braggart, someone will inevitably knock you off your pedestal. Win and lose with grace. And never give up. If you work hard, good things will happen.
Like perseverance. It's his favorite word in the English language. He likes what it means. To learn from mistakes. To absorb pain. To strive forward. Because that's what he had to do.
Ilac was born on an Oakland naval base to a military family. He was the second oldest of his six siblings. His family moved a lot: a few years in Fort Riley, Kansas, then to Fort Ord near Monterey and on to Hayward, a San Francisco suburb. Then a permanent move to Modesto in California's dusty Central Valley.
They were poor, in the sense that his family ate hamburgers or spaghetti every night, and sometimes relied on food stamps. They accepted church donations and didn't go on vacation. Their bills were often overdue. Once, during a wrestling tournament, Ilac couldn't afford to buy a meal like his fellow competitors. He'll never forget the prickling shame.
But he never begrudged his parents for their financial shortcomings. You see, Ilac's father worked, but his sister was born with a heart condition, and their money went to keeping her alive. The valves that should have carried blood and oxygen to her heart did the opposite. She needed surgeries and expensive medications.
So Ilac made his own money. In seventh grade, he got a job delivering the morning newspaper. Later, in college, he worked at OfficeMax full-time while juggling a full course load. He always knew he wanted more. But as a teenager, he didn't know what that looked like.
Ilac men were supposed to join the military. That's what his dad, his uncle, his grandfather did. That was his path, too, until his junior year of high school, when he got a job as an assistant wrestling coach at his former middle school.
Five of the wrestlers had low grades and were on the verge of being dropped from the team. After practice, they studied history together. It always repeats itself, he told them. Find the patterns, and you can apply them to what is happening today.
Ilac was only 16 years old, but he explained the curriculum better than their teacher did. The boys raised their grades and finished the season. And Ilac — suddenly, he knew. He wanted to go to college. He wanted to be a teacher.
"In that moment, it was very addictive," Ilac said. "This is always the word I use. The feeling that I had, knowing that I helped those kids rise up and achieve something that they thought they couldn't achieve was super addictive. From that moment on, my goal was to become a teacher."
At Pioneer Valley High School, the students call him 'Papa Bear.'
Ilac has a loud, booming voice that cuts through the clatter of passing period. He is always friendly. And he cares. His job is more than teaching curriculum. It's about seeing his students holistically — the student as a child, as a sibling, as a friend — and elevating their entire community.
"Kevin just has a genuine and caring heart for not just the students, but their families," said Tonya Dias, who has taught AVID with him for years. "He knows what it's like to have and have not. How does this student's success help everybody? I think he just really desires to make sure that everyone has a passion of some kind."
Ilac helps run the school's college preparatory program for first-generation college-bound students — it's named the Advanced Via Individual Determination, but everyone calls it AVID. For four years, he mentors the same group of students. Then they graduate, and the process begins again.
Those students come from the same background he did — disadvantaged, struggling, impoverished. They don't have role models to show them how to apply to college. Ilac understands that, and it's why he can help in the ways he does.
Once, a former student's parents unexpectedly backed out of helping him move into his dorm. He was beginning his freshman year at a college in Missouri. So Ilac booked a flight and a rental car. He flew to the Midwest and lent a hand.
Another time, one of Ilac's students called his cell phone in the middle of the night. She had a bottle of pills and was ready to end it all. There was too much pain, she said. He talked with her for three hours, until she was calm, until she got help.
"As a teenager, you just need somebody to listen to build trust. I was always able to talk with him. He was the one I could go to. He was the stable part of my life. I credit most of my success to him."
---
Amada Villalobos
That's just how Ilac is. His compassion is unbounded. He bares his heart to his students, his successes and his losses. Whatever he is grappling with — from his high blood pressure to his emotional struggles. He's not afraid to be vulnerable with them, because he wants them to know they shouldn't be afraid. And if they are, that's OK, too.
When he says he'll be there, he means it.
"They become almost adopted children," Brooke Baarstad, the district director of the college preparatory program said. "They know they can call him at any hour, if they have questions or concerns. They go and see movies together, they have dinner at his house with his wife. He goes above and beyond what most teachers do in the classroom environment."
But there's nothing special about that, Ilac will protest. Because that's what he is supposed to do. There's nothing special about being a good human, and raising other kids to be good humans too. Who would he be if he did anything less?
"I like connecting with the kids," Ilac said. "By doing that, you have to be vulnerable sometimes to show that you are a human being. I'm not a weird robot at the front of the classroom. When I lost my first child, my son, my students were the first ones I told."
His son. He and his wife, Robin, named him Ikaika, which means Warrior in Hawaiian.
It was their first pregnancy. She was healthy. Everything was fine — until it wasn't. At seven-and-a-half months, the fetus died. There was no heartbeat.
Later, they discovered that Robin — who is also a teacher — had a rare form of lupus, a blood clotting disorder. Those blood clots blocked oxygen from entering the placenta, suffocating their son. It was one of their worst trials. But death taught Ilac the importance of life.
"What makes life so precious is all the connections we have in this world, and the connections we leave with people," he said. "It teaches us to make the most of our time and help people make the most of their life."
People like Amada Villalobos. She's 23 years old and studying creative writing at New York University. But that almost didn't happen — and it almost certainly wouldn't have without Ilac.   
Years ago, she was a student in his college preparatory class. She had dreams, but no money to pay for them, and no one to show her the way. She wanted more. But she didn't know what that looked like. Does that sound familiar?
It did to Ilac.
Villalobos was raised by a single mother who worked multiple jobs to feed her four children. Villalobos' father was in the military and was rarely around. Neither had attended college. So Ilac became a second father — and a mentor, and a teacher — to the girl.
He believed in Villalobos. He encouraged her. When she couldn't afford to purchase a $10 novel for class, he paid for it. When he found her walking along the road, arms laden with groceries, he picked her up and drove her home.
Work hard, he promised, and I will help you achieve your dreams.
Eventually, she did.
"As a teenager, you just need somebody to listen to build trust," she said. "I was always able to talk with him. He was the one I could go to. He was the stable part of my life. I credit most of my success to him."
"Kevin just has a genuine and caring heart for not just the students, but their families. He knows what it's like to have and have not."
---
Tonya Dias
But that's what Ilac is supposed to do, he will push back. Because Villalobos is one of his kids, and he takes care of his kids. Because there is nothing better than giving and elevating others.
"Right? Does that make sense?"
He is talking faster again.
Because this is what happens when Ilac starts thinking too much and tries to articulate something that is a feeling more than a thought — that addictive rush of being in the right place at the right time to help someone.
He's passionate about what he does, he really is, and when the kids see that passion and fervor, they get excited, too. He's thankful for them. He's thankful for Villalobos. Because really, it's not about him. He's not doing anything special. He repeats it again. He's not doing anything special. He just helps his students find their own resolve.
"They're looking to me to be that person in their life to guide them," Ilac said. "When you can get up in front of them and say, 'I've walked this line. I've been in your shoes, and I know what it's like to go through this process.' It's nothing I am doing. I don't think I'm special in any way. I just connect with kids and make them realize what they have inside of them."
Do you get that?
It's all them.  
Photography by Gino De Grandis
Stories you may like
---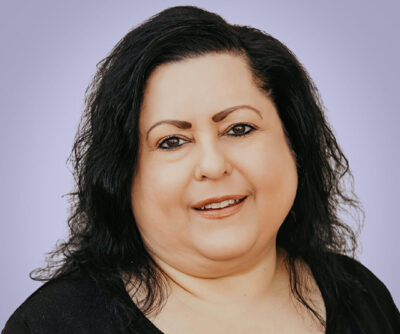 Dana
Johnson
The Good Shepherd Lutheran Day School
Midwest City, OK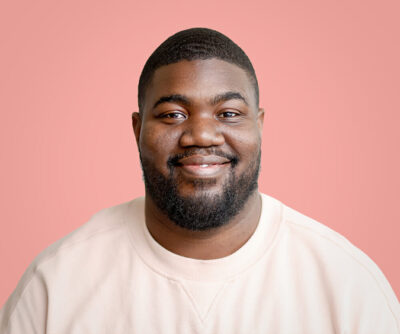 Alexander
Blue
Woodmoor Elementary School
Baltimore, MD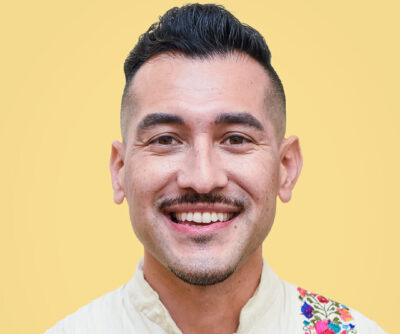 Isai
German
Brawerman Elementary School East
Los Angeles, CA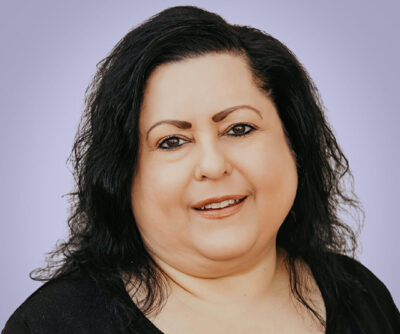 Dana
Johnson
The Good Shepherd Lutheran Day School
Midwest City, OK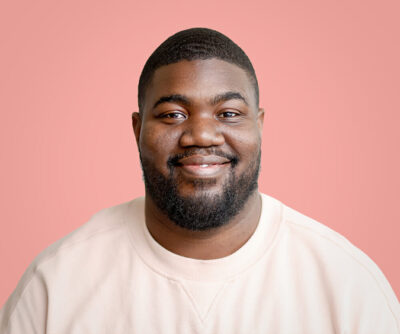 Alexander
Blue
Woodmoor Elementary School
Baltimore, MD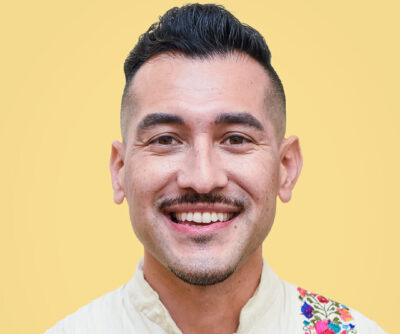 Isai
German
Brawerman Elementary School East
Los Angeles, CA