February 2022 Honoree
Rodney Johnson
with several of his nominating students
Huntington Middle School, Warner Robins, Georgia
story by: Andrea Henderson, Journalist, NPR St. Louis
"He pushes me more than anyone else I know, not just to pass his class but to succeed in life. He encourages me to be a better me."
---
Khode Robertson
Rodney Johnson's official job is teaching Technology to middle schoolers. But on any given day, he is just as likely to be found alongside the cafeteria workers serving lunch, helping students with classwork from other departments, or coaching the school's pageant program. In fact, Johnson plays so many roles across the school that many consider him to be the glue that holds Huntington Middle School in Warner Robins, Georgia, together.
It's hard to imagine that someone who is as talented and committed an educator as Johnson almost never became a teacher—or even attended college. Growing up, receiving a higher education was not necessarily in the cards for Johnson: "My mother said, 'My kids will at least get a high school education. You will get a [high school] diploma so that way you can get a good, nice job,'" says Johnson.
Johnson's father worked a few jobs around Fort Valley, Georgia, mostly in manual labor, to make ends meet for his family. He worked on a peach canning plant and later as a supervisor at a winery. At times, the amount of money Johnson's father received from work was simply not enough. 
"We lived in a trailer. My mom literally would go to the next door neighbor, get a pan of water, make a fire outside, heat it up—no electricity—stop up the sink, pour out the water and say, 'You and your brother take a bath,'" says Johnson.
Johnson hardly saw any Black professionals in the rural Fort Valley area, so he never considered that pursuing a career in education might be an option for him. The first time he saw a Black male teacher—who was not a coach—was in middle school. "He had on a suit and my mind clicked like, 'I want to be like him. He looks nice. He looks well-groomed,'" says Johnson. "Whereas my father, every day, was a blue collar worker. He came home greasy. [The teacher] does not. I want to be like that person, be respected." A vision for his future crystallized in Johnson's mind. "I wanted to just have a comfortable life. I wanted to make sure I had a professional life."
Johnson had an unwavering view for his life, but it didn't come easy. For 10 years, he worked full-time at an Arby's fast food restaurant while taking a one-credit college course every semester at Fort Valley State University, a historically Black university. When at last he earned his Bachelors of Science in Middle Grades Education with a concentration in Science, Social Studies, and Language Arts, he became the first college graduate in his family. Johnson then went on to earn his master's degree in Middle School Guidance and Counseling.
At an education job fair after graduation, Johnson set himself apart from other applicants by not only telling an elementary school principal that he could teach but that he could also start the school's dance team. He was hired on the spot. "Yes, I can dance, but I knew they needed Black male educators also in elementary level," says Johnson.
In 2005, Johnson moved to Huntington Middle School, where the school's Principal, Dr. Gwendolyn Taylor, begged him to start a dance team there as well. He says once she found out he had many talents, she employed every single one of them to benefit the students. 
The culmination of his 11-year career as a dance coach was winning the World Spirit Federation cheer and dance championship in 2008. After the big win, he decided to leave the program while on top and retired as the dance coach. 
In the classroom, Johnson evolved from teaching Georgia Studies to becoming a reading specialist before turning his focus to Technology, which he now teaches to sixth, seventh and eighth grade students. 
"My mantra is: 'Always expect excellence.' Even when you feel like you're not perfect, it's okay—you are good enough."
---
Rodney Johnson
Over the years, Johnson fell in love with teaching Technology. He says it opens the doors to a world of opportunities for his students, and it will give them the skills they need to continue on throughout college and into the professional world. 
The chatty, outspoken 56-year-old works to create a space for his students to dream and believe in more than what is in front of them. He started a Technology Students Association for any student who is interested in Science, Technology, Engineering, and Math and would like to compete in competitions. He hopes the organization will get more Black students interested in STEM programs in high school and beyond. 
"I really try to push that technology is the way of the future. If you're not keeping up with that, you're left behind," says Johnson. "I really tell them about robots and how they will take over 75 million jobs by the year 2025."
Through his course, he has also introduced them to machine learning and taught them how to build, program, and race robots during class. To teach students at their level, Johnson incorporates videos and dances from TikTok and other social apps and plays games to keep the students engaged. 
As student Reagan James, 13,  says, "I really did not want to take Technology because I thought the class was pretty boring…but when I met Mr. Johnson, he was kind of humorous and he was very interesting to me and his lessons were always fun."
While Johnson's classes are often fun, they are also intentionally rigorous. "My mantra is: 'Always expect excellence,'" Johnson says. "Even when you feel like you're not perfect, it's okay—you are good enough."
Huntington Middle School's population is about 90% African American. Dr. Taylor says Johnson is a role model to many of the young Black boys at the school. "I think it is so important that the kids see people that look like him, and that shows it's possible to do anything, even though they feel like it's impossible to do," says Dr. Taylor.
Johnson hopes that other Black men follow in his footsteps into becoming a teacher. While he is not the only Black male teacher at Huntington, Johnson was the only Black male teacher at his two prior schools—an unfortunately common phenomenon nationwide, as only 2% of all educators are Black men. As a Black man, Johnson understands why many of his Black students are frustrated or stressed by daily life issues. He says many of the students' parents work low-paying jobs just like his father, which helps him understand their lives. That understanding gives him context for when students' life stress shows up in their classroom behavior. "Even when students haven't been acting the best, he still treats them with respect," says Amir Howard, one of Johnson's students.
"I think it is so important that the kids see people that look like him, and that shows it's possible to do anything."
---
Dr. Gwendolyn Taylor
"I knew how [my family] struggled," Johnson says. "I knew what it was like being homeless and I tell [my students] the story." Many of his students say he is relatable and easy to talk to because of his humble beginnings.  
Johnson finds ways to celebrate his students to help build up their confidence. Dr. Taylor says students are drawn to his magnetic personality because of the way he engages with them and the positive learning environment he creates. 
"I've been in education for over 30 years," Dr. Taylor says. "I worked with a lot of teachers. He probably could have gone to any school and any principal probably would have picked him up, but he chose to stay here. When I work with people that are also servants that want to truly serve our kids, then I'm a blessed person."
Johnson's students consider themselves lucky as well. James, who describes herself as shy and suffering from anxiety, says, "I started off as a pretty bad student. I honestly had given up on school. Then I got Technology." The eighth grader says many people judged her by her attitude, but Johnson saw her for her brain. 
James even began bringing in assignments from other classes so that Johnson could tutor her during free time. "He wanted to see me excel no matter what class it was in." says James.
Amir Howard agrees: "He doesn't let me not succeed."
Johnson often works with students during his planning hours or lunch period because he wants to make sure they stay on top of their studies, in his course and all their others. Not only does he take extra time with students' schoolwork, he also steps in to help the whole school wherever he can. 
"He's one of my go-to people," says Dr. Taylor. "I think it was last year, I had no one to coach the girls' basketball team, so I called him up. I said, 'Mr. Johnson, I don't have anyone to coach the girls basketball. Can you help me?' And he said, 'Ok!'"—even though he has never coached basketball before.
"He wanted to see me excel no matter what class it was in."
---
Reagan James
Another of Johnson's students, Taliyah Gibson,16, met him four years ago while in sixth grade. When she first walked into his class, she wanted to immediately change her schedule because she did not consider herself a computer-savvy person; however, she quickly fell in love with computers because of Johnson.
"You do not have a lot of teachers that would push you to be your full potential, so he's different," says Gibson. "He is very outgoing. … He is a great mentor. Anytime you need advice, he is a great person to go to."
Gibson remembers a number of times where if she had a problem with friends or with teachers, Johnson would talk her through possible solutions. "He is just that supportive person; like he is a parent at school," says Gibson.
Dr. Taylor concurs, saying that Johnson is there to listen to those who need to blow off steam. He even created a quiet room inside of his classroom for students who need to take a break and just breathe. Johnson says many of his Black students come to class carrying heavy weight on their shoulders, and he wants them to relax so they can retain information. 
Whenever Johnson sees students struggling, he steps in to help. Working at a high poverty school can be hard, he says, because his school often lacks the funding it needs to help students who are several grade levels behind. Johnson often purchases school supplies for students out of his own pocket because he knows some parents cannot afford the things that will help their children be more prepared for school.
"He doesn't let me not succeed."
---
Khode Robertson
Over a 26-year career, Johnson has changed the course of countless students' lives. If Johnson is particularly attuned to the influence a teacher can have on a student's life, it is because he himself had such a teacher, Dr. Virgie Noble-Harris, with whom he studied both in high school and at Fort Valley State University, and whom he credits with helping him become the teacher—and person—he is today.  "I gravitated toward her and I would go to her office, and I became like her best friend," says Johnson. "She was just like a whirlwind of power that pushed you and made you do the impossible."
Johnson's students would find that description very familiar. As one of Johnson's students, Khode Robertson, puts it: "He pushes me more than anyone else I know; not just to pass his class but to succeed in life. He encourages me to be a better me."
Photography by Kaylinn Gilstrap
Stories you may like
---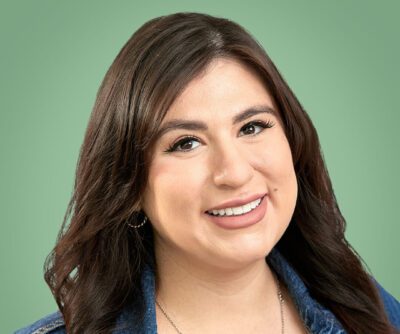 Yaritza
Sifuentes
C.E. King High School
Houston, TX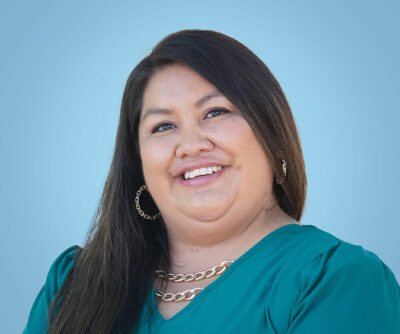 Kristy
Pahvahtyah
Pueblo Gardens PreK-8 School
Tucson, AZ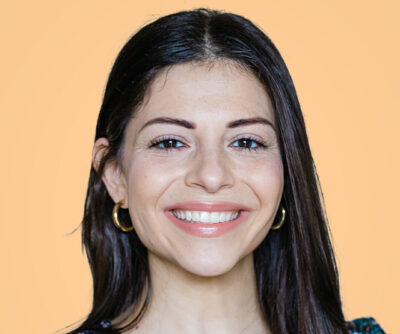 Gahl
Amitay
Elsmere Elementary School
Delmar, NY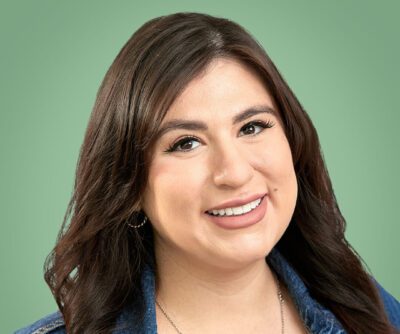 Yaritza
Sifuentes
C.E. King High School
Houston, TX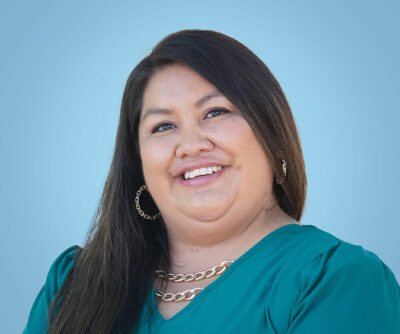 Kristy
Pahvahtyah
Pueblo Gardens PreK-8 School
Tucson, AZ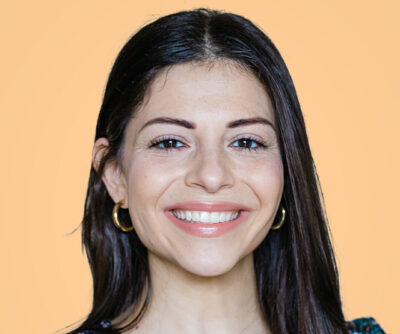 Gahl
Amitay
Elsmere Elementary School
Delmar, NY