April 2019 Honoree
May Ng
with her student, Sophia Dimas
Mark Keppel High School, Alhambra, California
story by: Vanessa de la Torre, Journalist, Connecticut Public Radio
"You start to see that whole spark in the eyes of a student who just realized, 'I get it. The way you explained it to me, I can see how to do it myself.' That, to me, is most rewarding."
---
May Ng
Sophia Dimas' high school career had just gotten started when she took her seat in May Ng's second-period biology class.
Sophia was a freshman at Mark Keppel High School in Alhambra, California, a 2,300-student school nine miles east of downtown Los Angeles. She remembered Ms. Ng going over the syllabus with the ninth-graders — slowly, deliberately, not rushing it.
"I almost fell asleep," Sophia said with a laugh. The teen assumed biology was "boring," a high school rite of passage marked by frog dissections and a textbook laden with diagrams and technical terms.
But that was just day one. Biology is so microscopic, it can seem abstract for students who need help seeing "the significance of these things happening inside of you," Ng said. Tell 14-year-olds about the importance of enzymes in the human body and ….zzzzz.
What Sophia and her classmates came to realize is that their biology teacher liked to tell stories — personal stories that connected the complicated textbook stuff to their day-to-day lives. The enzymes, for instance? Ng recounted how her friend, who lacked the enzyme to digest lactose, ate ice cream despite Ng's warnings. The pal usually carried a pill that aids folks with lactose intolerance, but didn't have one this time and still really, really wanted ice cream.
The friend later felt the effects while stuck in traffic in Ng's car.
Soon, the students of second period began to anticipate Ng's real-world anecdotes like it was storytime around the campfire. "That's the quietest time you'll hear in my class," Ng said. "Like, you can hear a pin drop."
"Shhh, she's talking! She's going to tell a story!"
Sophia, 16, is now a junior at Keppel High. She remembered the lactose lesson so vividly that she mentioned it when nominating Ng on Honored's website.
"She really tells stories to help us understand more," Sophia said. The way that Ng brings science to life "piqued a new interest in biology for me."
"I wish I could multiply her so that all of my students get exposed to a teacher like Ms. Ng. But I'm glad that at least every single year, 180 kids get a chance."
---
Jocelyn Castro, Assistant Principal at Mark Keppel High School
Ng, the daughter of immigrants from Hong Kong, tells her own narrative with a similar "what if?" sensibility that captivates her students. The 42-year-old grew up in the Koreatown neighborhood of Los Angeles and lived through the 1992 L.A. riots.
By then, Ng's family dynamic had been upended. Financially, Ng's father was the sole provider, supporting the household as a cook at Chinese restaurants. When he died of leukemia when Ng was 12, her mother had to find work as a seamstress. Until then, she had been a stay-at-home mom.
"She was the one who made sure that education was important to me," Ng said, along with "making sure we had food on our table every night."
After the L.A. riots, mother and daughter eventually moved to Alhambra, the same suburb where Ng would become a teacher.
But Ng's mother dreamed that her only child would become a doctor. In high school, Ng was bused to Bravo Medical Magnet, a school in the L.A. Unified district for teenagers with an interest in the health sciences. When she later enrolled at the University of California, Los Angeles, for her undergraduate years, it made sense that Ng landed on the pre-med track. She loved science and math.
Teaching was something Ng did on the side — for fun.
Ng carried a full load of courses at UCLA. Still, instead of sleeping in, she would drive on Saturday mornings to the University of Southern California to tutor and mentor younger students who arrived on buses from all corners of the city. These students struggled and got frustrated at times.
So Ng did what came naturally. It's an approach that resonated with Sophia Dimas years later at Keppel High, turning freshman biology into her favorite high school class.
Start with the basics. Be relatable through kindness and humor. And show patience.
Looking back, Ng thinks she got as much out of the tutoring program as her pupils did.
"You start to see that whole spark in the eyes of a student who just realized, 'I get it,'" Ng said. "'The way you explained it to me, I can see how to do it myself.' That, to me, is most rewarding."
Ng still expected to become a doctor, or a pharmacist, or some other white-collar "prestige" professional who would make her mother proud. Ng even helped out at UCLA's transplant program as she looked into medical school.
The "what if?" seeped in as she got closer to graduation. Her pharmacology professor occasionally turned over his class to students, who were assigned to teach a topic in the syllabus. After Ng's turn, the professor wanted to know what kind of career she had in mind.
Ng was a psychobiology major, a combination of psychology and biology. Her minor was in gerontology. So much attention was already heaped on the young, Ng rationalized. If she went into geriatrics, she could become an expert in aging by the time her mother entered that stage of life. Ng wanted to take care of her mother, just as her mother had done for Ng growing up.
Ng remembered the professor asking, "Have you considered teaching?"
Not long after, a high school teacher at the Saturday program saw Ng studying for her pharmacology final. Pre-med? he asked her. Yeah, Ng said. She was getting into the field of medicine. Her career choice was mapped out.
For the second time, Ng faced the question that began to gnaw at her: Why not go into teaching? The teacher — a credentialed educator who mentored the tutors — had seen her passion and the long hours she spent at her students' side.
"I remember this very clearly," Ng said. The teacher stood up and left her with a quote.
"Doctors save lives," he told her. "But teachers shape them."
"When he told me that, it just clicked," Ng recalled. "It's like, what am I doing?"
"She really tells stories to help us understand more. The way that she brings science to life piqued a new interest in biology for me."
---
Sophia Dimas
She waited to tell her mom. Ng had already graduated from college and was in a gap year, working at the transplant program while also tutoring on the side. When her mother asked about her plans — presumably, plans for medical school — Ng started talking about the teaching credential she had set her sights on.
"She was like, what?" Ng said.
Her mother recruited family members to stage an intervention. It's not like a teaching career was unheard of in Ng's family; she had two aunts who were educators. But they had always discouraged her from pursuing the schoolteacher life, Ng said, "because they knew how tough it would be."
Ng is a petite introvert, more of a listener than a talker. Relatives still saw her as the quiet girl they had known since diapers, and feared that some students would be twice her size. They also worried aloud about Ng's ability to communicate. Could she stand in front of a class and hold the students' attention?
They couldn't picture a time when Sophia Dimas and her biology classmates would be rapt as Ng held forth on lactose intolerance, or on chemical reactions and fermentation … another memorable lesson capped by a cautionary tale. (That time, the students learned about a severe alcohol allergy that went undetected, and undiagnosed, until Ng's 21st birthday. "That was a really fun story for her to tell us," Sophia said.)
While Ng was confident about her future, her mother just wanted to make sure her only daughter would be OK. Was Ng certain about teaching?
"I'm like, 'Yes,'" Ng remembered saying. "'Just give me a chance to try."
Ng got her first teaching job in Alhambra, the suburb that she and her mother called home after the L.A. riots. She began subbing there while finishing her credential at California State University, Los Angeles.
Soon, she established herself as one of those star substitute teachers who would grade quizzes and leave them perfectly organized on the teacher's desk when they returned. Ng was officially hired at Mark Keppel High School in 2002.
Jocelyn Castro, the school's assistant principal of instruction, said Ng is so organized that she can juggle teaching freshman biology, honors biology and statistics — an advanced math class — and still be steps ahead in her instruction. Ng never seems rushed, Castro said, despite teaching five sections with 180 students.
Special education teachers also collaborate with Ng because of her ability to explain scientific concepts "in a way that gives access to all of our kids," said Castro, a former biology teacher herself. "She makes kids think. It's not just this vocabulary word in the textbook, in Chapter 4. Biology is real. That's what bio is, it's life science."
"I wish I could multiply her so that all of my students get exposed to a teacher like Ms. Ng," Castro went on. "But I'm glad that at least every single year, 180 kids get a chance."
When lunchtime rolls around at Keppel High, Ng, the introvert, doesn't retreat to the teachers' lounge. Her classroom door is always open, and even former students like to drop in after school to hang out.
"Doctors save lives. But teachers shape them."
---
For Sophia, that feeling of warmth and safety motivated her to submit the nomination to Honored. Yes, biology lessons were entertaining enough that she raved about them at home. Even more important, Sophia said, is that Ms. Ng is a teacher who makes time to talk to students.
"The main reason why I liked her as a teacher is because she's very kind," Sophia said. There are kind teachers who are lenient with classwork, she added, but Ms. Ng is "fair." She is firm with assignments, but patient as she helps students figure out the complicated wonders of biology.
Ng remembers Sophia as a quiet student with positive vibes. "Very eager to see what's next," Ng said, and so thoughtful that she moved her to tears at the end of that freshman year.
Sophia presented Ms. Ng with a card. It was made from construction paper the color of Carolina blue, adorned with a hand-drawn, friendly dinosaur that graced the cover. Stapled inside were notes of gratitude that Sophia collected from friends, classmates and Ng's work colleagues.
Dear Ms. Ng,
Having you as my biology teacher exposed me to a new love for science. I thank you for that in this card full of signatures from past or present students. Happy Teacher Appreciation Week.
-Sophia Dimas
A few weeks ago, Ng found out about the latest show of appreciation. Castro, the assistant principal, said as soon as Ng discovered that the Honored award came with a monetary prize, Ng asked how she could use some of it to start a scholarship for students at their school.
Does she ever regret not becoming a doctor? Students ask her that question every year: "Ms. Ng, you know all this stuff about science. Everything we throw at you, you explain it to us and it makes sense."
But Ng goes back to the quote that shook her foundation.
"Doctors can save lives," she tells them, "but I can help shape yours."
Stories you may like
---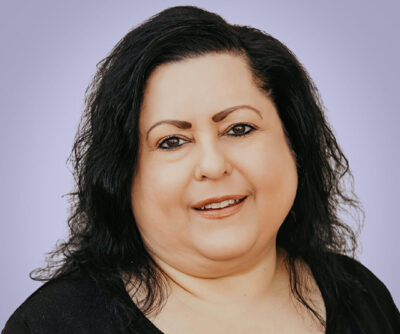 Dana
Johnson
The Good Shepherd Lutheran Day School
Midwest City, OK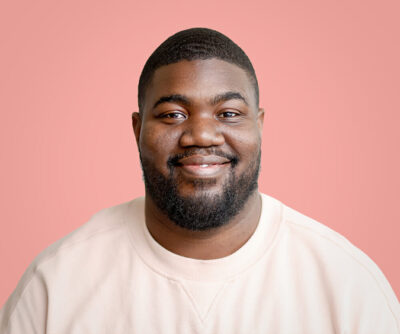 Alexander
Blue
Woodmoor Elementary School
Baltimore, MD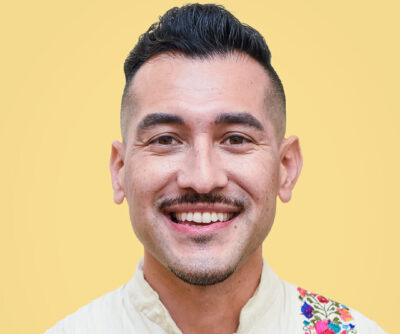 Isai
German
Brawerman Elementary School East
Los Angeles, CA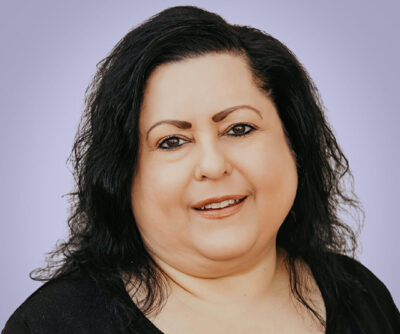 Dana
Johnson
The Good Shepherd Lutheran Day School
Midwest City, OK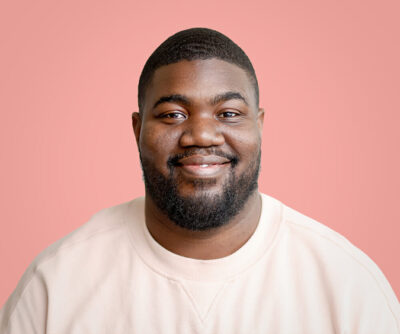 Alexander
Blue
Woodmoor Elementary School
Baltimore, MD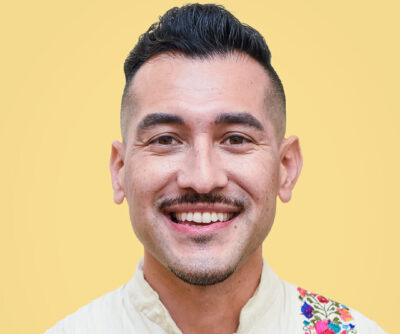 Isai
German
Brawerman Elementary School East
Los Angeles, CA