February 2019 Honoree
Matt Buchanan
with his student, Gina Billys
La Lumiere School, La Porte, Indiana
story by: Steve Padilla, Column One Editor, Los Angeles Times
"For me, since about the age of 34, every breath has been grace, a gift. I have a lot of fun teaching in general but have had even more so after health issues because the breath to teach with is a gift."
---
Matt Buchanan
If Matt Buchanan has a particular affinity for students who are struggling, it is perhaps because of the adversity he has faced himself.  Born with a condition that causes tumors, the head of the English department at La Lumiere School in northern Indiana had been scheduled for brain surgery in Indianapolis in December of 2016.  "I remember that right before I went down for surgery, people were telling me I just wasn't looking right," he said.  
He was, in fact, having a heart attack, and instead of performing brain surgery, the doctors inserted three stents to open blocked arteries—and then another a month later.  As he often does, Buchanan later turned to poetry, and in "Understanding Breathing" he reflected on his illness and its effect on him, his wife and their two children. An excerpt:
Consider the miracle of air:
384 miles in an ambulance,
3 heart stents opening up blocked arteries,
4 hearts learning to live and grow together
Breathing the same air through every season
By the spring of 2017, Buchanan was in full cardiac rehab. He overhauled his diet and in time lost 55 pounds. He now makes daily use of the fitness facilities at La Lumiere, and has put around 1,500 miles on his walking/jogging shoes.    
But just as his illness changed his personal life, it had a transformative effect on his work as a teacher. He scheduled his rehab around his classes and during vacations so as not to disrupt his students' class time. He had known since 6th grade that he would be a teacher or writer (today, he's a bit of both) but his health troubles reinforced his commitment to teaching—and made him aware of those who, like him, needed help.  
"I think he was reinvigorated [after the heart attack] and had a renewed sense of purpose," said Andrew Hoyt, La Lumiere's assistant head of school and academic dean. "With any life-changing experience, one of two things happen: You either change what you're doing, or you rededicate yourself to what you have."  
For Buchanan, now 43, it was the latter: he found a renewed sense of what mattered in his practice—listening and focusing on the kids. He recalls a favorite phrase by the author and priest Brennan Manning: "Tout est grace." All is grace.  
"Having health struggles and not really wanting to talk about them or ask for help has changed the way that I offer students help," Buchanan said. Sometimes that means meeting with a student one-on-one, or reaching out to them in class, while remaining mindful that no one wants to feel singled out in public for "extra help." Sometimes the key is "gently pushing just a bit more with a student whose demeanor suggests they don't need or want any help— because I was that person struggling to walk up the stairs but denying that anything was really wrong."
Last year, he noticed that one student was, uncharacteristically, struggling as well.
"The students feel known, and they feel seen by him. He shows them he really respects them and truly believes they're capable of great things."
---
Andrew Hoyt
Gina Billys' senior year had started out well enough.
"Growing up, I had a pretty easy life," Gina said. She had earned As throughout high school, took AP and honors classes and received academic awards. "During the school year, I would put in the work while still having a great deal of fun," she said. "My friends were amazing, my family loved and supported me, there was always food on the table. I didn't have anything to complain about." 
But then her world began to unravel.
She had contracted the Epstein-Barr virus at the end of her sophomore year, which led to other illnesses and eventually mononucleosis.  The mono then led to Chronic Fatigue Syndrome, a complex and little-understood disorder that causes debilitating exhaustion and is not relieved by rest. By senior year, its effects became more pronounced.
  She found no refuge at home.  For the first time in her life, her family was struggling financially, and at the same time Gina was trying to cope with the severe depression of a family member, as well her grandfather's catastrophic stroke.
The splendor of La Lumiere somehow made her situation all the more troubling. Nestled on 190 forested acres 30 miles outside South Bend, the school is small, with only about 200 students, but counts many distinguished figures as alumni. Among them is Supreme Court Chief Justice John G. Roberts Jr., who in 8th grade wrote to the headmaster: "La Lumiere School will force me to work as hard as I can. I won't be content to get a good job by getting a good education. I want to get the best job by getting the best education."  
Founded in 1963 as a Catholic day school for boys—the first graduating class had 24 students—La Lumiere went co-ed in 1978 and remains faith-based and small. The average class size is 10. Students dress formally for class and walk between school buildings in the dappled sunlight coming through old-growth hardwood. There are two glittering lakes and a forest preserve with miles of hiking trails.
Around Gina "everybody was wealthy, smart and had perfect families, or at least it seemed," she said.  "Nobody talked about their problems, so neither did I. I wanted to maintain this image of who I used to be.  I didn't want people to know I was struggling."
"Mr. Buchanan showed me that everyone is fighting their own battles...but it's up to you to make the decision to fight those battles or let them consume your life. No one can do that besides you."  
---
Gina Billys
Gina was enrolled that semester in Buchanan's Nature and Technology Senior Seminar. He had first taught her the year before and remembered Gina as a fiercely engaged and passionate student. But now she wasn't completing assignments and missed more and more school.  By April, Gina was drowning in what she called "an abyss of solitude and stress."  She was failing three classes, and it seemed unlikely she would graduate.
  "I just knew she was missing a lot of school, which makes it so hard to keep the momentum going, and I wanted to work with everyone without singling anyone out," Buchanan said.  
Gina recalled being unable to articulate what she was going through. "I tried my best to pretend that everything was OK and that I could handle it all on my own, but one look at my grades could tell you that I needed help. Instead of confronting me about it, he showed me support within the classroom.  He offered to help constantly and was lenient on my missing or late assignments.  He was so incredibly empathetic  towards me," Gina said. 
Watching Buchanan's dogged commitment to turning his own life around after his heart attack inspired Gina in her own fight with Chronic Fatigue Syndrome.
"Mr. Buchanan showed me that everyone is fighting their own battles…but it's up to you to make the decision to fight those battles or let them consume your life," she said. "No one can do that besides you."  
And so she fought.
In July of 2018, Gina graduated from La Lumiere, and is now a freshman at Indiana University Bloomington. The challenge of chronic fatigue remains, but she's thriving. "I'm hopelessly optimistic when it comes to my ability to make a comeback, to turn things around. So as much as I fail, I won't stop trying," Gina said.  "Mr. Buchanan is responsible for sparking that flame within me."
  Buchanan, she said simply, "has shown me what true kindness is: being able to help those without knowing or asking why they need help in the first place."
For Buchanan, Gina's journey is a manifestation of the teaching philosophy that guides each of his days: "I want to help students find their voice and then give them the skills to express that voice as powerfully and beautifully as possible. The journey to find one's voice is rarely this neat process, but as a fellow-learner and word-adventurer who is still finding my own voice as a writer and thinker, I hope to offer them a helping hand." 
"I want to help students find their voice and then give them the skills to express that voice as powerfully and beautifully as possible."
---
Matt Buchanan
Even before his illness, Buchanan was known as someone who, like all fine teachers, has a special way of connecting with young people.
"He's just a funny guy with an off-the-wall sense of humor. That's intriguing to kids," Hoyt said of the 10-year La Lumiere veteran. "It's like, 'Who is this guy?' They want to get to know him."  And in turn, Hoyt added, "The students feel known, and they feel seen by him. He shows them he really respects them and truly believes they're capable of great things."
   Buchanan also is known school-wide for his poems. "I write poetry once a week, even if it's really bad, and I share it with the students," he said.
A sonnet—completed with iambic pentameter—recalled a brave effort by the school's baseball team that ended in defeat. Another poem described freshman English as the "mad hatter's tea party—sans tea."
His poems are often personal and by opening up, he sometimes unleashes the students' creativity and desire to write. He's written about relatives with dementia and about the birth of his son and daughter, Abby and David:
When the nurse handed each of you to me,
That iron independent will of which I was so proud
melted like those crayons you left next to the dishwasher last week.
That poem is titled "Kid-napped!" and it goes on to recount how his children stole their father's heart:
I notice it most
watching Moana with you for the thirtieth time:
You, my dear children, have kidnapped me.
Show of force have you shown none,
or I would have fought back.
You didn't come barreling through the doors
yelling things in a foreign tongue
like those action movies I used to watch;
nor did you lock me in a dark room
nothing to do but mark the passing of each day
With fingernail-etched tallies on the wall.
No, your strength is your fragility.
He never mentions students in the poem, but one can't help but think they're in there somewhere. Or his understanding of them. Your strength is your fragility.

"For me, since about the age of 34, every breath has been grace, a gift," he said. "I have a lot of fun teaching in general but have had even more so after health issues because the breath to teach with is a gift."
Tout est grace.
Photography by Scott Leonard
Stories you may like
---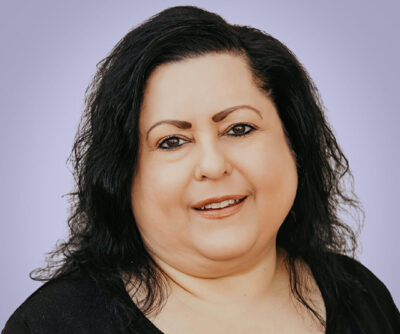 Dana
Johnson
The Good Shepherd Lutheran Day School
Midwest City, OK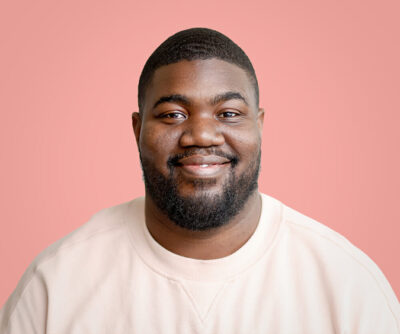 Alexander
Blue
Woodmoor Elementary School
Baltimore, MD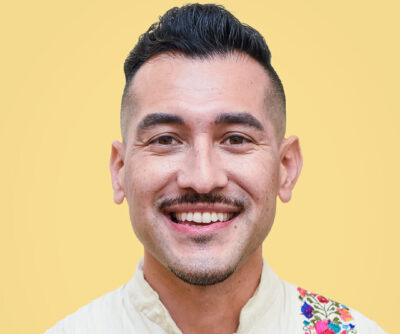 Isai
German
Brawerman Elementary School East
Los Angeles, CA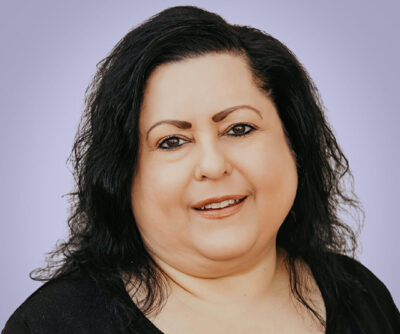 Dana
Johnson
The Good Shepherd Lutheran Day School
Midwest City, OK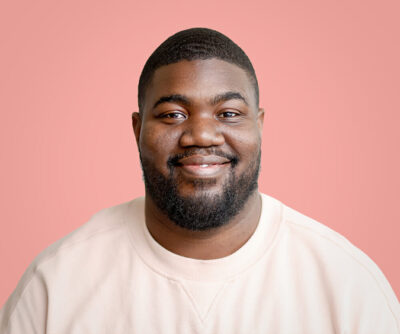 Alexander
Blue
Woodmoor Elementary School
Baltimore, MD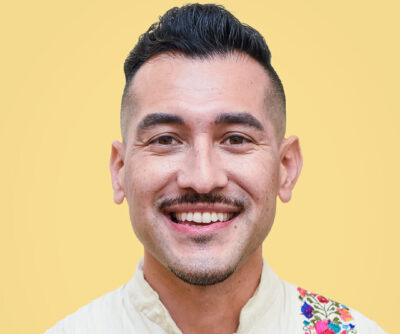 Isai
German
Brawerman Elementary School East
Los Angeles, CA