April 2020 Honoree
Lynette Collins
with one of her students
LaPorte Juvenile Correctional Facility, LaPorte, Indiana
story by: Barbara McQuade, Law Professor and Legal Analyst for NBC News and MSNBC
This month's Honoree is brought to you thanks to the support of:
"If you want to make a difference in the lives of America's youth, and impact them positively, where can you have a greater impact than in correctional?"
---
Travis Anderson, Principal
Many people in a correctional facility are not there by choice. But Lynette Collins thinks she is right where she belongs.
The teacher and counselor at the LaPorte Juvenile Correctional Facility in Indiana provides instruction in history, government, economics, and sociology. Perhaps the most valuable lesson she teaches her students, though, is how to manage life's challenges. 
In recent years, Indiana has sought to reduce its incarceration rate for youthful offenders, and LaPorte is the only remaining corrections facility in the state for girls. The inmates are young — 13 to 18 years old — but their crimes are serious, including auto theft, robbery, assault, human trafficking, and even murder. Many of the girls residing at the LaPorte facility have experienced personal trauma, such as domestic violence, sexual assault, or drug addiction, before engaging in the behavior that sent them there.
 "She has an innate ability to relate to the students here," says the principal of LaPorte's school, Travis Anderson. "You don't see that very often. Some of our students come from troubled backgrounds, and it is hard for teachers to relate to them." Collins, he says, "learns about the students and builds a trusted relationship with them, and is able to make a difference in their lives academically, and personally as well." 
"As long as our facility is open, I want to be here."
---
Lynette Collins
Collins, 50, credits her own lived experience with preparing her to connect with the girls she teaches. She says that her multicultural upbringing in Gary, Indiana, helps her to relate to students from different backgrounds. She experienced her own trauma as a child that enables her to understand some of the pain the girls feel that causes them to act out. She also grew up with a brother who was developmentally disabled. She served as his guardian until, tragically, he was murdered last summer at age 45. These experiences, she says, allow her to understand the anger that sometimes fuels serious misbehavior.
Collins's rapport with the girls can be seen in Season Two of Girls Incarcerated, the Netflix series that depicts life inside the LaPorte facility, housing anywhere from 20 to 50 girls at a time. When conflicts erupt, Collins is seen as a calming influence, speaking softly but firmly and articulating the choices and consequences a student has before her. "I will tell the girl that you have two choices — you can go to a cell or you can come to my classroom and sit down and talk." 
She described a recent incident in which one girl lashed out at another, "I explained that I understood she was upset, but her behavior was not appropriate, and that if she continued with that behavior, there would be consequences that were not good for her."  
In her advanced counseling class, Collins engages the girls in a Socratic dialog of self-reflection that presents its own answers. "When we discuss behavior, I ask them 'How's that working out for you?'" At some point, the students can ask the questions and see the answers for themselves. 
One 15-year-old student at LaPorte says that girls frequently go to Collins with their problems. "She takes us seriously and she listens," the student says. "She has shown me that I need to own my problems so that I can move on. She uses her life experiences to have empathy and not judge us." 
Collins's colleagues appreciate her skills at de-escalating conflict and preparing the girls to succeed once they leave LaPorte. "First, she listens," says her supervisor, Laura Gorbonosenko. "Even if they are wrong, she lets them get it out, and then explains why it may not be the best type of thinking, that there might be a better way to go about it. She allows them to be wrong or angry or sad and still have dignity, but helps them to see for themselves that there is a better way to do things." She and Anderson both describe Collins as the disciplined but loving mother figure that is often missing in the girls' lives.
"She uses her life experiences to have empathy and not judge us."
---
Student
Teaching is a second career for Collins, who says she was always interested in working in the community. She earned her first degree from Indiana University in criminal justice and public administration, and went to work in Washington, DC, at the National League of Cities. She came back home to Indiana, married, and raised two children, working in various jobs. She found she enjoyed substitute teaching, and so she obtained a teaching license in 2003 and a Master's Degree in Education from Indiana in 2005. After teaching fourth grade special education in Illinois for a year, she landed a teaching job in Gary, where she had grown up.  
Three years later, when she was looking for a job closer to home, she began teaching substance abuse classes at Westville Correctional Facility in Westville, Indiana. Collins says, "Someone said to me, 'if you are a good teacher, then the content doesn't matter. You can learn to teach anything.'" She eventually became a licensed clinical addiction counselor, and moved to the LaPorte facility in 2011, when it was a boot camp for male inmates. She added teaching duties in 2014. In 2017, LaPorte began housing female inmates instead. 
Gorbonosenko says that one of the things that helps Collins thrive in the classroom is her openness to new teaching methods. "She uses visuals, music, books, articles, videos, hands-on learning — anything to keep learning interesting," she says. "Her students love learning in her class."
"Her style is very motivating," agrees the student. "We talk about current events to help us understand why we should learn some history. She gives us examples and gives us visuals to help us understand what we're learning."
Anderson says that the classrooms at LaPorte are particularly challenging because the students are at various levels of achievement in math and reading, and 13- to 18-year olds are in the same classroom. As a result, Collins does a lot of one-on-one teaching. 
But, in some ways, the life lessons are just as important as the course work. The secret to her success, she says, is not so much the content of what she is teaching, "but making connections with the girls and getting them to see a different point of view." She uses metaphors for learning, such as "tearing off labels," to help students cast themselves beyond negative expectations, and the "reality ride," or roller coaster, to help students see how patterns of behavior can have predictable ups and downs. 
 "What's most important," Collins says, "is that when they leave here and go back to their loved ones, that they are able to avoid reverting to poor behavior." 
"She allows them to be wrong or angry or sad and still have dignity, but helps them to see for themselves that there is a better way to do things."
---
Laura Gorbonosenko, Supervisor
And so while most of the students leave LaPorte after five months or so, Collins is content to stay. In fact, she says she feels fortunate to be where she is. "To be able to use every part of my education and license every single day is a perfect match of my experience and my job," Collins says. "A lot of people don't get to do that."
 As Anderson says, "If you want to make a difference in the lives of America's youth, and impact them positively, where can you have a greater impact than in correctional?"
 "As long as our facility is open," says Collins, "I want to be here."
Photography by Scott Leonard
Stories you may like
---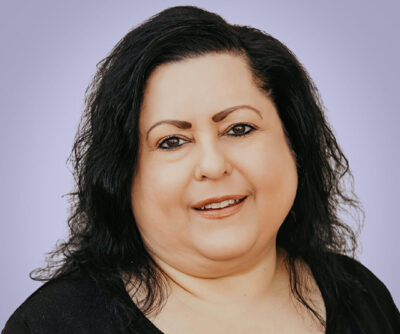 Dana
Johnson
The Good Shepherd Lutheran Day School
Midwest City, OK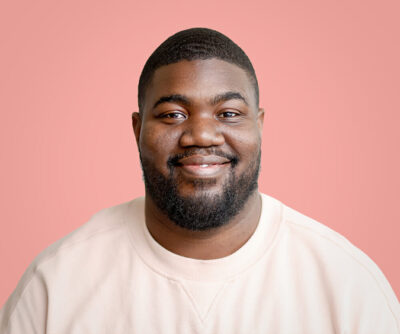 Alexander
Blue
Woodmoor Elementary School
Baltimore, MD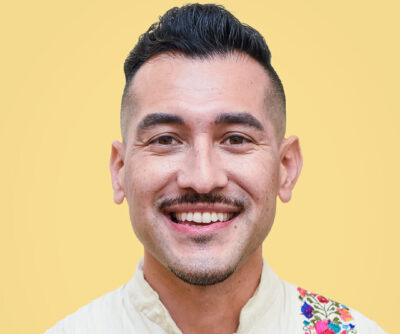 Isai
German
Brawerman Elementary School East
Los Angeles, CA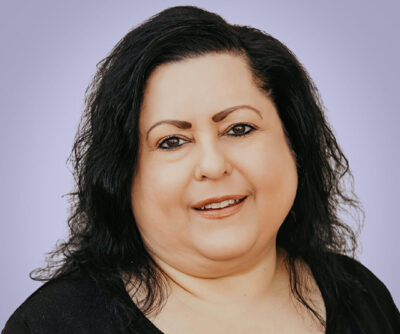 Dana
Johnson
The Good Shepherd Lutheran Day School
Midwest City, OK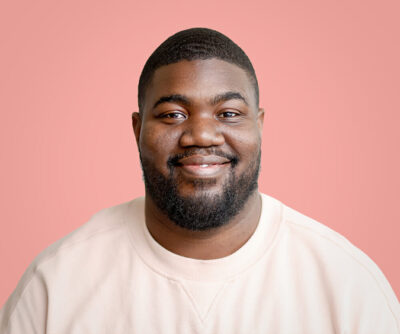 Alexander
Blue
Woodmoor Elementary School
Baltimore, MD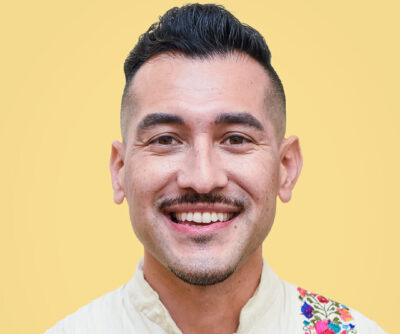 Isai
German
Brawerman Elementary School East
Los Angeles, CA