November 2020 Honoree
Claudine James
nominated by her student, Audrey Carr
Malvern Middle School, Malvern, Arkansas
story by: Leah Donnella, Editor, NPR's Code Switch
"Honestly, me walking into Ms. James' class and me walking out of it, I was two different people. She taught me that it's OK to think your own way, but no matter what you do, you need to treat people with kindness."
---
Audrey Carr
"Stylish" might not always be the first word that gets associated with teachers—but it was one of the three words that student Audrey Carr said best described her former English teacher, Claudine James.
As it turns out, there's a story behind that (James, who teaches seventh and eighth grade at Malvern Middle School in Arkansas, says she has a story for just about everything). Several of her aunts were teachers, and they knew how to dress. "And when I say they dressed, they dressed as if they were going to a fashion show every day to school," she says. So James got used to the idea that school was something special—an occasion worth dressing up for. Now, she says, she keeps up with the tradition "to be a role model, especially for African American girls," like her aunts were to her. 
Fashion sense wasn't the only thing James picked up from her aunts. They also cultivated in her a love of reading. Once a month, they'd send her a box of Scholastic books—she said it felt like Christmas coming every month. Through those books, James felt like she "could go anywhere and be in any place as long as I had a book." 
Given James' love of books, it was no surprise to hear Audrey Carr, now 17 and a junior in high school, describe Ms. James' classroom as a "literary wonderland." Carr says the classroom had a giant display that spelled out R-E-A-D in the back. And underneath "was just books, everywhere. And I was like, oh my gosh, I've got to get my hands on these right now." As a middle schooler, Carr would walk around with four or five books in her backpack; these days, she still reads a book or two a week, on top of doing work for her four AP classes and being involved in volleyball, softball, and cheerleading. But she said that so many of the books in Ms. James' classroom were ones she'd never heard of. "It was everything you could possibly think of," Carr said. "A lot of them are not mainstream books. They're books that you're only going to find if you're looking for them."
James describes herself as "the queen of multicultural literature. In fact, I can say, without a doubt, I have the largest classroom library of anyone in our district."
"As a teacher, Ms. James changed the way that I thought about race relations. And just different people overall."
---
Audrey Carr
Malvern's district is a unique one. It's made up of about 10,000 people and located in the southwestern part of the state. Home to several brick plants, Malvern is known as the "brick capital of the world." It's about two-thirds white, a third black, and under 2 percent Hispanic. And it's a "hard-working, close-knit community," says Malvern Middle School principal Ben Dial. The town is small enough that everyone gets to know each other eventually. And while there's a big diversity of thought in the town, Dial says everyone is "focused on going to the same school and rooting for the same athletic teams. Everybody in Malvern goes to the same place on Friday nights. We don't have many places to eat, so you know, when you go out to eat, you're all kind of bunched in there together."
Despite that closeness, Dial says middle school can be a tough and divisive time for students. "They're trying to figure out who they are. They're starting to really appreciate the problems that they have, and they're trying to deal with those. And some of them have to grow up faster than they would like." That makes it doubly important, he says, to have teachers who can help put their experiences in context—like Claudine James. "She will go and find resources and content that's relevant to the students," Dial says. "So she gets a lot of buy-in from the students, because they can connect their situation to the situation they're learning about in that particular unit. They feel like the content is important to them, because they can identify in one way or another with people in the novels that she chooses or in the historical content that she's chosen to teach."
What James chooses to teach can run the gamut. She uses her extensive library to introduce students to worlds and ideas that they may never otherwise encounter. She says she wants them to be tied to their local community but also aware that there's a wider world out there. And she's not afraid to challenge them. Her seventh graders learn about things like civil rights, Japanese American incarceration during World War II, and the Holocaust—one year, they transformed the entire school into a Holocaust Museum, with giant displays about what they'd learned for parents and other students to explore. The exhibit was so impressive, James says, that the Jewish Federation of Arkansas asked if the school would keep it open for an extra week, so they could send a representative. 
Audrey, who is white, said that having an African American teacher who was very willing to share her life experiences opened up her eyes to the realities that different communities are faced with. "As a teacher, Ms. James changed the way that I thought about race relations. And just different people overall," she says. Literature was the tool that helped shape her beliefs: "Honestly, me walking into Ms. James's class and me walking out of it, I was two different people. … She taught me that it's OK to think your own way, but no matter what you do, you need to treat people with kindness." Audrey says that's been an especially valuable lesson now, as she's processing all that's going on around the country.
"We're not just going to learn what happened, but we're going to try to feel what they feel. Why did they make the decisions that they made? Why did they act the way that they acted?"
---
Principal Ben Dial, on Claudine James' teaching method
That, right there, is the goal of teaching for Ms. James. She wants her students equipped with the critical thinking skills, and the empathy and compassion, that will help them understand their surroundings, as young people, as Arkansans, as members of a global community. And she knows what they're going through—on a more personal level, most likely, than many other teachers. There's a story behind that, too.
After all, Claudine James isn't just a teacher at Malvern. She was also a student there, herself. She graduated from Malvern High School in 1985. She's stayed in Malvern because it's her home; her students, past and present, are like family. (She's out for a walk in her neighborhood as we're talking, and it's true—several former students shout her down from across the street to yell hello.) And while the technology that the school uses has changed in the three decades since she was a student, James says that the spirit of the community has not.
On her first day as a Malvern teacher she cried, "Because it was so surreal. …I was in that classroom, I had been in that classroom, and now I was back in that classroom teaching. And it was like everything I wanted, you know? I had my classroom. I was in my district. And I was just turned on, and I have not stopped being turned on since. Nobody knows how much I love teaching."
But Principal Ben Dial says James' love of teaching is evident in everything she does. As both a colleague and a fellow Malvern alumnus himself, he says he's thrilled to have James as an ambassador for the school. "She loves the way that she delivers that instruction and she loves the kids. And that rubs off on them. … The passion is something that really just pours out of a teacher. And you can tell you can tell when a teacher is passionate about what they do and what they're teaching. And I would say that that is the case with Ms. James."
"She showed me that teaching can be an occupation full of joy."
---
Audrey Carr
That love of teaching has infected Audrey Carr, too. She says she learned from Ms. James how much joy can be found in the profession. As a high school junior, she hasn't firmed up her career plans just yet. But, she says, Ms. James has definitely made her think of teaching as an option. "She showed me that teaching can be an occupation full of joy," Audrey says. "It really moved me to think about becoming a teacher, because it's all about if you're happy with what you're doing in life.  That's the biggest thing. So I think that if I could feel joy and happiness, and feel like I'm making a difference as a teacher, then that's something that I'd really like to get into."
Photos by Tony Gatlin
Stories you may like
---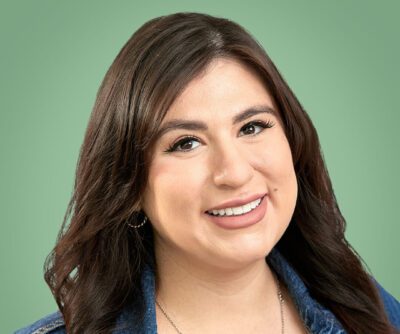 Yaritza
Sifuentes
C.E. King High School
Houston, TX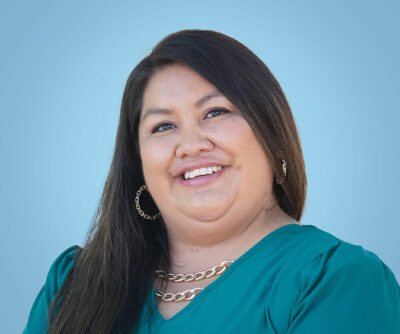 Kristy
Pahvahtyah
Pueblo Gardens PreK-8 School
Tucson, AZ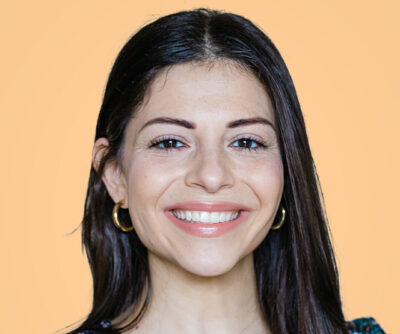 Gahl
Amitay
Elsmere Elementary School
Delmar, NY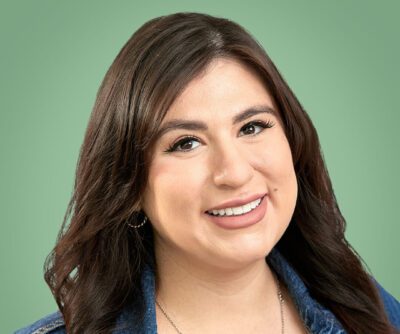 Yaritza
Sifuentes
C.E. King High School
Houston, TX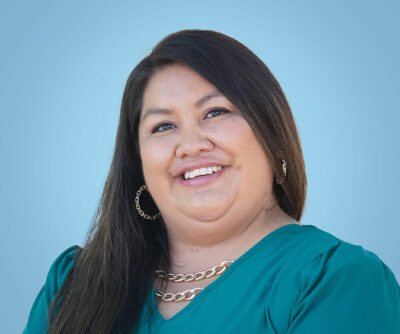 Kristy
Pahvahtyah
Pueblo Gardens PreK-8 School
Tucson, AZ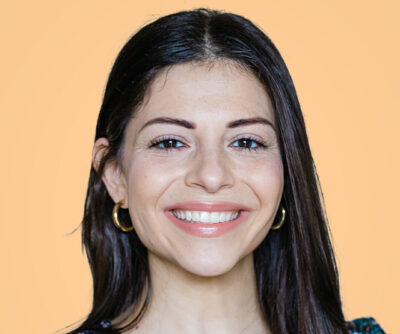 Gahl
Amitay
Elsmere Elementary School
Delmar, NY