February 2020 Honoree
Christie Nichols
with her student, Jeremiah Marion
Oak Park Elementary School, Ocean Springs, Mississippi
story by: Carrie Duncan, Award-winning Journalist, WLOX-TV
"She will do anything she can to help each individual. She's that teacher they remember."
---
Jennifer Pope, Principal of Oak Park Elementary School
It was a hot August day with rain on the horizon for the annual Meet the Teacher event at Oak Park Elementary School in Ocean Springs, Mississippi. Eight-year-old Jeremiah Marion hurried in excitedly with his older siblings to meet his third-grade teacher for the first time. Over the summer, he had told his mother that he was hoping to be in Mrs. Nichols' class. 
When Jeremiah entered his assigned classroom and saw Mrs. Nichols, he was thrilled. This wasn't his first time meeting her; he had seen her in the hallways in previous years, and Nichols' son is one of Jeremiah's classmates. Jeremiah's mother, Terria Held, was pleased to know that her son would be in the classroom he wanted. Little did Held know the profound impact Nichols would have on Jeremiah's life.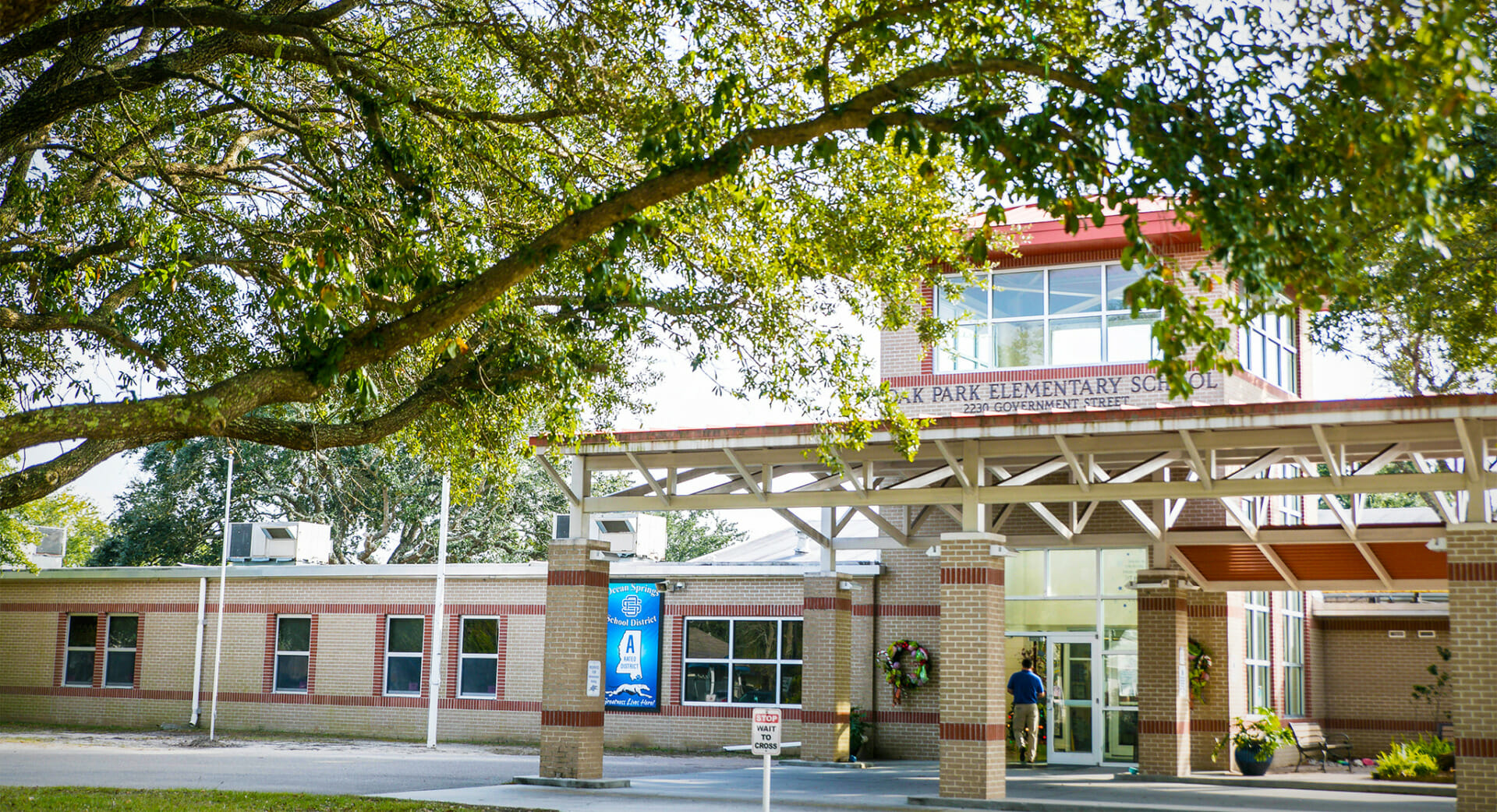 Christie Nichols is passionate about teaching, and she loves her job. After trying out pharmaceutical sales, she reassessed, eventually earning her elementary education degree and embarking on her teaching career. 
 Nichols feels that her number one job in the classroom is to keep her students safe. Not only does she want them to be safe, she wants them to feel safe, as well. She recognizes that she has the most precious person in many people's lives in her care for a large part of each day. Nichols has taught first, second, and third grades in her 12-year career, but she has figured out that third grade is a turning point year for children. 
"Third grade is so good. If you can get them, and they're not too defeated, then you're able to teach them. They're still not giving up yet," Nichols says through tears. "You have to teach them — not to read or write or anything like that, at first — you have to teach them that they can, first. Then you can teach them to read."
"She makes the kids feel. They just love and adore her," Jennifer Pope, principal of Oak Park Elementary School, says proudly. "She's just an over-the-top, out-of-the-box kind of teacher. She will do anything she can to help each individual. She's that teacher they remember."
Pope often hand picks students for Nichols' class: the ones who need a little coaxing to come out of their shells and the ones who need that individual, specialized attention. Pope says Nichols is so great with those kids and recognizes their needs so easily because Nichols herself was one of those kids. As was Jeremiah Marion.
"Every child who walks through my door is just who they are that day, and what they need then is what we're going to do."
---
Christie Nichols
At the Meet the Teacher event, Nichols says Jeremiah told her how excited he was to be in her class.  "When he first came to me, he was so bright-eyed; it was clear he wanted to learn," Nichols remembers.
But once school started, something changed. Nichols noticed Jeremiah was disengaged from learning; he seemed "pretty much spent." 
"After Meet the Teacher, he wasn't quite as bright-eyed, and I could tell he was struggling some," Nichols recalls. "It was clear in a lot of the behaviors he was exhibiting task avoidance; he would lay his head down for a good part of the morning, try to get around doing things, but he just didn't seem happy." 
She patiently watched and observed Jeremiah to figure out what she could to do help him, and what he needed to be able to start learning. This is one of Nichols' classroom strategies; she takes the first few weeks of the school year to get to know each of her students on a personal level. She figures out what works best, through trial and error, for each individual student and each of their individual personalities.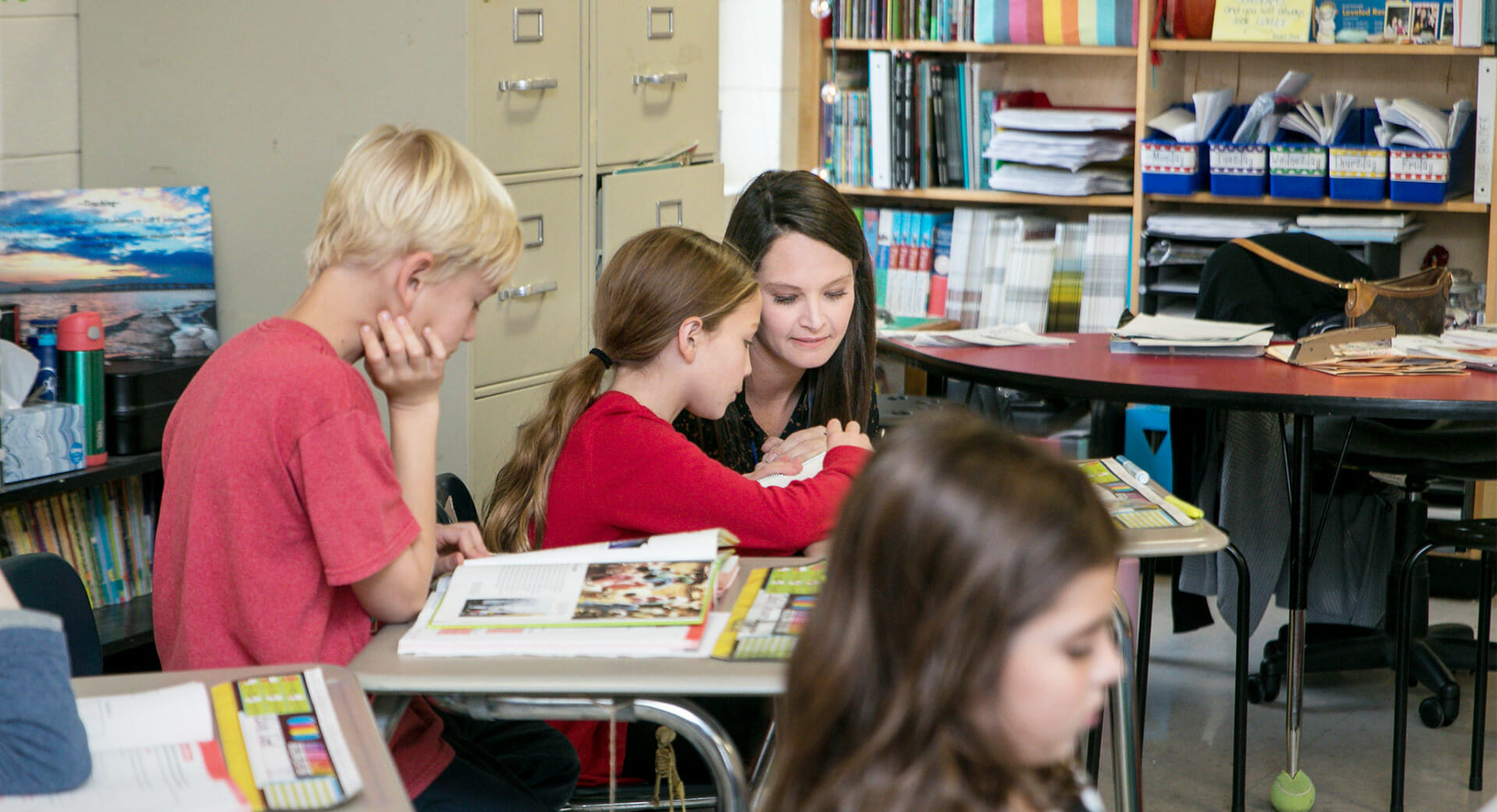 Nichols set up a meeting with Jeremiah's mother and the school interventionist. She started the meeting by talking about Jeremiah's strengths and positives.  Held remembers that Nichols encouraged her to speak openly and give as much information about Jeremiah as she was comfortable giving. 
"She projected a feeling of sincerity toward me about my son; she whole-heartedly wanted to learn all she could about him from the person who knew him best," Held recalls warmly. "The impression she gave me was that this teacher not only wants my child to be successful in her class this year, but she truly cares about how to get him there."
Held felt safe enough to express her frustrations with Jeremiah's medication and the path which led to getting on medication in the first place. At the suggestion of Jeremiah's first-grade teacher, Held had Jeremiah screened by their pediatrician, and Jeremiah was put on ADHD medication. Held was torn; she hated giving him the medication when she wasn't convinced he needed it, and Jeremiah hated how it made him feel. He would complain of headaches and stomach pains and would only pick at his food. Held felt like she was between a rock and a hard place. She tried taking him off the medication twice but would soon get notes from his teachers about his lack of focus at school. 
 At the meeting, Held asked if she could try the "no medication" route again to see how Jeremiah would do. Nichols more than obliged. She remembers thinking, "Would I mind? I mean, of course not! He's your baby. You do what you want." Nichols assured Held she would keep her updated and even exchanged cell phone numbers so she could let her know immediately if Jeremiah was having challenges. 
"When I left that meeting, I had the overwhelming sense that 'this teacher truly cares about my child!' I really feel like it was fate for him to have her this year," Held says.
"Mrs. Nichols has given Jeremiah the ability to see his own strengths and to trust himself. She has opened him up in ways no one else has."
---
Terria Held
With Nichols' support, Jeremiah gained confidence in himself and in his ability to control his frustrations and emotions. When Jeremiah struggled, Nichols came up with a trick just for him: She gave Jeremiah his own sand timer. "It's a minute timer," Jeremiah says, as he pointed to the box under his desk where he keeps his sand timer. "Whenever I'm having trouble, I flip it, and then I slow down and think for a minute. And then I get back to work whenever all the sand gets into one side." If he feels himself losing control, this simple exercise allows him to focus on his breathing and re-center.
 "It's almost like yoga or meditation; just kind of centering yourself again," Nichols explains. "That works better for him." That one small intervention made a huge difference in Jeremiah's ability to focus and learn. It's a powerful tool that enables him to help manage his own feelings. 
Any teacher worth her salt knows that each student is different, and Nichols is no exception to that. They may collectively be a class, but "Literally, every one of them is different," Nichols stresses. "Every child who walks through my door is just who they are that day, and what they need then is what we're going to do."
She also prefers not to have any "heads up" about her students from their previous teachers. She wants to learn about them on her own and make her own assessment of each child; that's when she can start to form that special bond she seems to have with every student. "The way they interact in a new classroom with a new environment is usually completely different than they've ever acted before," Nichols says. "So I don't need to know how they've behaved in the past."
Nichols believes that building relationships is vital to being an effective teacher. She knows from personal experience. Nichols grew up moving fairly often; in fact, she had attended about five schools by the time she was in sixth grade but doesn't ever remember even one of her teachers making an effort to get to know her. Now that she's a teacher, she makes it a priority to connect with each and every one of her students on a personal level. 
Trust is also at the foundation of Nichols' practice. She earns her students' trust by being real and telling them the truth. "Sometimes I tell them, 'This is really boring, and you're never going to use it again, so, just follow the steps; do as I do, and move on.' But then, when I say something is important, they believe me. I say, 'I use this daily. Let me tell you why. Please pay attention.'  And they trust me."
Nichols, in turn, trusts her kids to tell her what they need.  If a child needs a break, she tells them to take it, to go to the back of the class to regroup, go to the bathroom, or even grab a snack.  "Take care of your business, and then when you get back, you're ready," she says.
"Adults will tell kids, 'We're not doing that right now, pay attention.' But they can't," Nichols exclaims. "I mean they literally CAN'T! So then, not only have I lost them, but they don't trust (me)." 
"They just love and adore her."
---
Jennifer Pope
For Jeremiah, the mutual trust that Nichols built gave him the confidence to ask for the help he needed. In previous years and classes, Jeremiah was too shy to ask questions. But in Nichols' class, it is different. "Whenever I need help, I can just ask her a question, and I feel I can actually do that," Jeremiah says.
As the school year progressed, Jeremiah's mother was thrilled to see the changes in her son. All year long, just as she had promised, Nichols kept in close contact with Held about Jeremiah's progress and frequently texted her with updates. Held believes that Nichols' steadfast support was key in helping him find success at school without medication. "He still struggles occasionally, but he has a sense of confidence in himself that I had not seen in him before," Held says. "Mrs. Nichols has given Jeremiah the ability to see his own strengths and to trust himself. She has opened him up in ways no one else has. He isn't afraid to ask for help when he does get caught up on a problem."
Held is forever grateful to Nichols for changing the trajectory of Jeremiah's life. "I felt like I wanted to scream from a rooftop to the world how awesome she is," Held said. "I posted about her on my Facebook page to tell all my friends about her, but that wasn't enough. So, I emailed the principal to tell her how I felt. And even that didn't feel like enough, so I googled 'nominate a teacher' and came upon Honored.org."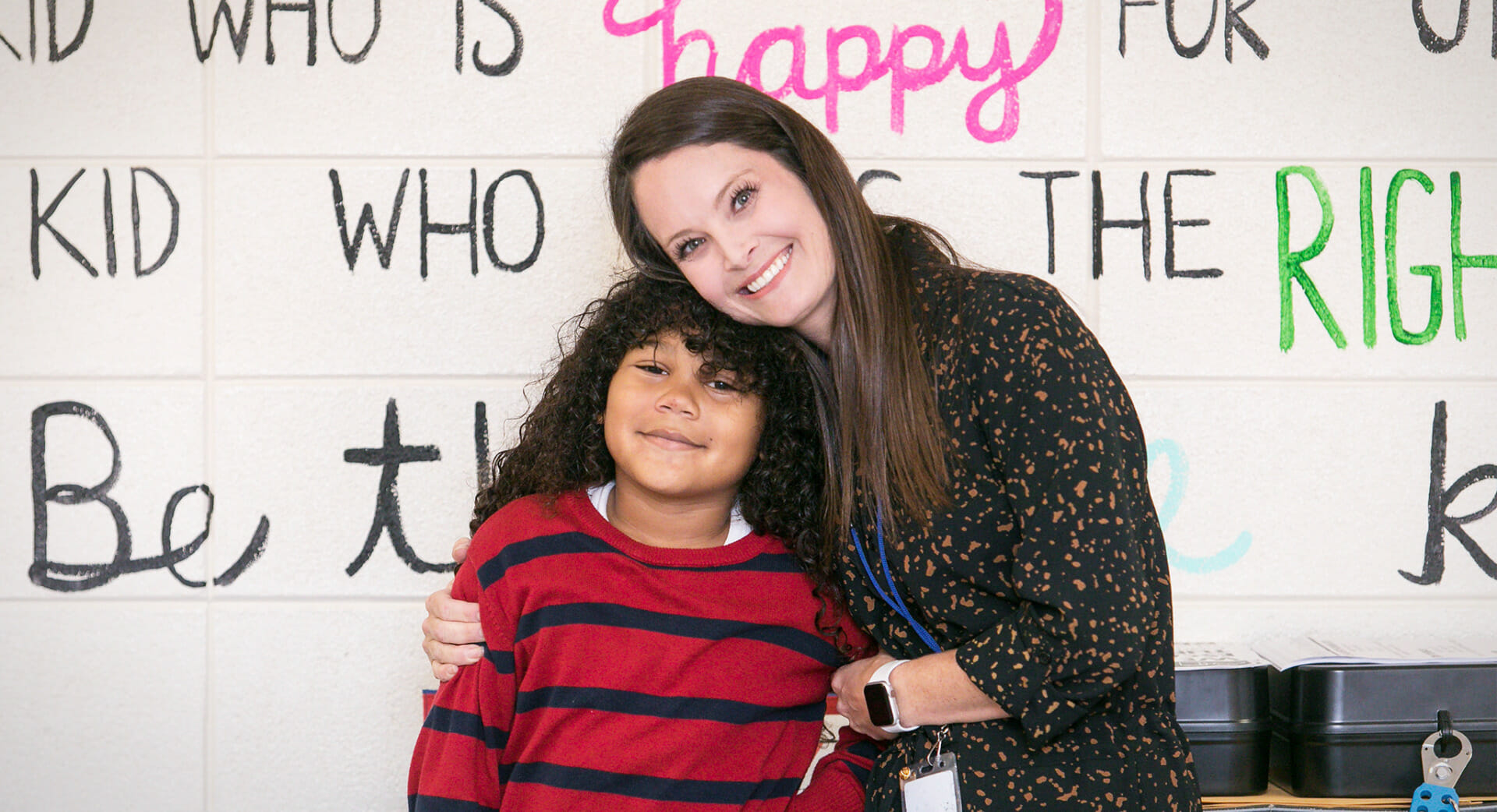 Mrs. Nichols is definitely Jeremiah's favorite teacher; he says she's the "best teacher ever," and he will never forget her. Nichols is proud to give Jeremiah the experience she herself never had.  "I became a teacher because I don't remember any teachers," Nichols says with a wry smile. 
Mrs. Nichols may not remember any of her teachers vividly, but Jeremiah will certainly remember Mrs. Nichols.
Photography by Shannon Lutkins Photography
Stories you may like
---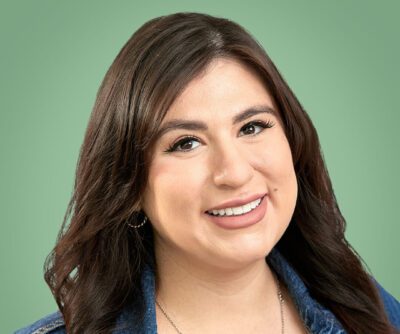 Yaritza
Sifuentes
C.E. King High School
Houston, TX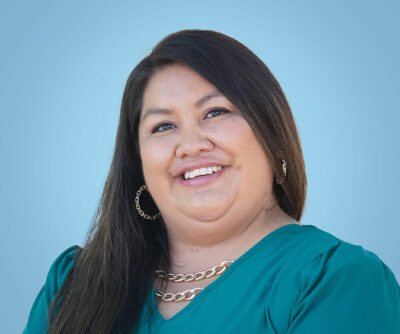 Kristy
Pahvahtyah
Pueblo Gardens PreK-8 School
Tucson, AZ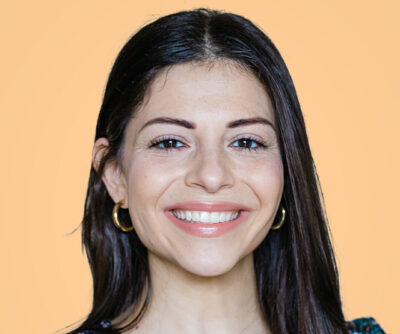 Gahl
Amitay
Elsmere Elementary School
Delmar, NY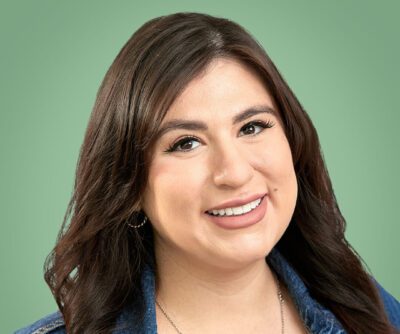 Yaritza
Sifuentes
C.E. King High School
Houston, TX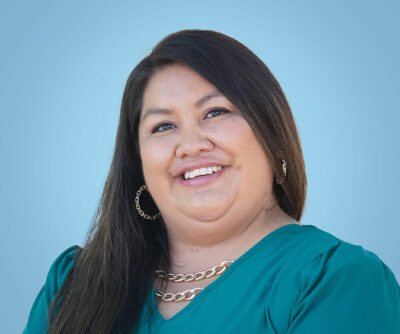 Kristy
Pahvahtyah
Pueblo Gardens PreK-8 School
Tucson, AZ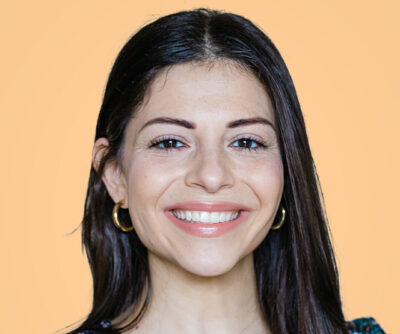 Gahl
Amitay
Elsmere Elementary School
Delmar, NY