Catching Up With Past Honorees: June 2021
Revisiting Adelina Vargas
with her student, Perla Rosas
Dallas Independent School District, Dallas, Texas
story by: Lee Cullum, Journalist and Host, KERA
"She did not judge me on my past but listened to my story. I could trust her and tell her what I was thinking and feeling."
---
Perla Rosas, June 2021
An Update From Our June 2021 Honoree
Receiving the Honored award meant so much to me as a teacher, and I was greatly pleased to be selected for such an achievement. The award values respect and privilege and motivation. I felt highly appreciated, and it was a great reminder that teachers have cheerleaders rooting for them. As someone who has been in education for 11 years, I have never seen such generosity for a teacher. As teachers we constantly celebrate all the successes our students have, and sometimes we forget to celebrate our own hard work we put in to achieve those results. The award moved me to believe in myself that "Hey, I did do a good job" and sparked motivation to continuously improve. I will always strive for excellence and foster inspiring relationships with my students and my colleagues. It is a team effort to make a school successful; from the bus drivers to our school principal, everyone has a crucial role, and when we work together it is amazing the results we accomplish. I could have never been the educator I am without the constant support and feedback from everyone I was blessed to work with. My personal goal is to continue to build my skills and improve so any of my future students have the opportunity to experience a positive, safe learning environment as well as a high quality education.
Since I have received the award, I have gotten legally married (because of the pandemic we decided to push our wedding out a year). We will be so excited when we finally get to celebrate with our friends and family late this summer. My husband is an amazing and supportive man and is always encouraging and believes in me when I begin to have doubts. My twin boys are currently in Kindergarten and thriving at Walnut Hill Elementary. My husband is also in the process of legally adopting my sons, and we hope to have this done soon! I currently work as an Assistant Principal at Alex W. Spence. It is an amazing campus on which we focus on cultivating our students to be leaders and college-ready. Our campus is under the leadership of Ms. Suhl, a trailblazing leader, and under her leadership we have been selected as an Innovation Choice School for Project Based Learning. I am now a cheerleader for my teachers, and I inspire to lead to motivate my teachers to excellence through this exciting journey!
---
Adelina Vargas, Assistant Principal at Alex W. Spence Middle School and Talented/Gifted Academy
A story of three women, that's what it is. One of them, only 14, is a radiant product of programs,  homes, and detention, shepherded from one to another by her mother, when she could, beyond the intervention of police and public agencies, and saved, ultimately, by a teacher of mathematics. Now that teacher, Adelina Vargas, is being recognized by an organization created to support great educators who have changed the life of a single student.
It takes just one person, the late Louise Cowan, professor of literature, used to say, to turn a mind made dark and dismal toward the dawn of unexpected possibility. That is what Adelina Vargas did for her student, Perla Rosas.
Ms. Vargas with her student, Perla Rosas
I met Ms. Vargas at her school, named for Thomas Jefferson Rusk, a patriot who made his way to Texas from South Carolina and Georgia, fought in the battle of San Jacinto as Secretary of War, and, along with Sam Houston, became the first senator to represent the state in Washington. He is remembered at a beige, brick building, something of a fortress now as schools must be, on Inwood Road, near the overpass of Denton Drive.
I park in a smidgeon of shade on the adjacent lot and test two or three locked doors before finding one with a buzzer and a pleasant voice inside. The security system relents and I am welcomed  with friendly competence by a woman who is expecting me, I can see that. It becomes even clearer that Principal Juan Córdoba is running a disciplined operation when a student named Carlos appears to show me up the stairs to Ms. Vargas' classroom. He is efficient and polite.
There are posters everywhere. Outside they advertise the aspirations within: "HealthierUS Bronze School," "AVID National Demonstration School." Inside it's more specific. College is the order of the hour. Stanford, the University of Michigan, and others decorate wall after wall.  They are the target of opportunity, the aim of this plucky institution that only a year ago was rated the lowest of the low among Dallas ISD middle schools. To his everlasting credit. Superintendent Michael Hinojosa cleaned house completely, installing Juan Córdoba as Principal and granting him the power to start over, beginning with new teachers of proven capacity.
One of them was Ms. Vargas. Though happy teaching at Lakewood Elementary, she couldn't resist the opportunity to be a part of the turnaround at Rusk. So there I find her, in a room full of students hard at work on the "Planning for College Packet!" This a detailed questionnaire urging them to think about how to respond to difficult situations such as gangs or bullying, and to imagine their own dream career and how to make it happen.
"Perla is a victim. She's been arrested 14 times and thinks because of the arrests her life is already over and that she cannot get into college. She needs a plan to move on."
---
Adelina Vargas
The room is quiet. The students are courteous. They say hello, but go right back to the task at hand. Ms. Vargas and I sit down at her work table, situated in the center of everything. On it I spy two short stacks of dictionaries. Why does she need these for teaching mathematics in which she majored at Texas Tech, I wonder? "There are many new arrivals," she explains, "who speak no English." What then, I ask, is she doing with the box of large colored markers? "I use them to grade papers—though not red," she replies. Red, she feels, is threatening.
There is nothing threatening about Adelina Vargas, though I sense her innate authority. Shortly, someone comes to take us to a conference room where we can talk in private about her journey with her student, Perla Rosas. "She's a victim," Ms. Vargas stresses. "She should not blame herself. She's been arrested 14 times and thinks because of the arrests her life is already over and that she cannot get into college. She needs a plan to move on."
No one knows better about moving on than Ms. Vargas. At 31, she is a single mom with three-year-old twin sons, Isaac and Benjamin, good Biblical names. "Isaac fits him well," she tells me, "as he is very head-strong for a three year-old… Benjamin was the youngest son of Jacob…always loved by his brothers. I am really happy I named him this as he has been diagnosed… on the spectrum of autism, and anyone who meets Benjamin is always so captured by his demeanor and personality. They say he is so lovable and sweet."
Life, however, has not always been sweet for Ms. Vargas. After three years of fighting, she finally has reached a divorce agreement with her former husband—"abusive," she reports—who has signed over all his rights to the boys, having fought at first for full custody, then filed all sorts of suits, designed, Ms. Vargas believes, to wear her down. He should have known better. Slender, slight even, and soft-spoken, Ms. Vargas nonetheless knows how to stand her ground.
Ms. Vargas grew up in Odessa, Texas, with parents who came to the U.S. from Mexico. Ms. Vargas' mother was orphaned in the sixth grade, and, suddenly responsible for several siblings, got no farther in school. Ms. Vargas' father grew up on a farm and later started a trucking business in the oil fields of West Texas. He did well enough to help his daughter, Adelina, pay the legal bills that poured in during the divorce. Ms. Vargas' mom now spends school days in Dallas, looking after her grandsons, but returns to Odessa for the weekend. That's when Ms. Vargas sometimes takes Isaac and Benjamin with her to school when she tutors on Saturdays. Her students love it, she reports. For once they see her as human.
She certainly looked human at Southern Methodist University (SMU), pursuing a Masters in education while pregnant with the twins, all while her marriage was falling apart. Ms. Vargas still sees a counselor every two weeks, trying to assimilate that accumulation of effort and anguish. Through it all she has acquired unusual empathy for the struggles of other people, especially now for the arduous struggle of Perla Rosas to swim beyond a sea of troubles and claim what could, eventually, be hers.
"She is a teacher who tells me street life is not a wise choice but a college education is what will help me fulfill my dreams. She is my hope for a better way of thinking."
---
Perla Rosas
And then in comes Perla herself—smiling, poised, practiced, perhaps, at presenting herself, or defending herself, when the situation demands it. Mature for 14, yet certainly a teenager, she is wearing a burgundy-colored T-shirt emblazoned with "Thrasher Skateboard Magazine." Her long, thick, enviable hair frames a heart-shaped face. She's carrying a red SMU backpack, a memento of the day 200 students from Rusk visited the campus. Perla loved SMU: "It was so peaceful," she says.
Ms. Vargas shows me a cell-phone photo of the two of them sitting by the fountain in front of Dallas Hall at SMU, Perla wearing Ms. Vargas' blue graduation cap, trying it on, looking ahead.
But when she first enrolled in Ms. Vargas' math class, Perla didn't immediately connect with the teacher and struggled with the material. After class one day, Perla approached Ms. Vargas for help. She told her that she wasn't really understanding the lessons, that she had failed twice before, and that she had struggled to find a teacher who taught they way she learns. Ms. Vargas really listened, Perla recalled.  She showed Perla visual presentations that went step-by-step through each problem in a way Perla understood. Ms. Vargas also encouraged Perla to start small group tutoring, and closely monitored her progress.
Perla's progress was not just academic: "Ms. Vargas inspired me outside the classroom as well as inside," she says. Perla eventually shared with Ms. Vargas that during her first year of sixth grade, she had been in and out of juvenile detention centers.  As Perla describes,"I had chosen to do grown-up things that were not in my best interest. I was sent to a placement center then to rehab. After all of this, I enrolled in Rusk on probation. Ms. Vargas became my support person of contact. She did not judge me on my past but listened to my story. She did not hold my past against me. She would make me feel comfortable, I could trust her and tell her what I was thinking and feeling."
In Perla's remarkable nomination of Ms. Vargas for the Honored award, she described how Ms. Vargas has changed her life:
She inspires me to explore new interests and dreams by telling me to stay focused and move out of middle school. Also, she reminds me that now is the time for me to focus on high school and my dreams. Ms. Vargas looks out for me as well as other students. She is a teacher who repeats over and over, "Get out of high school and go to college!" She is a teacher who tells me street life is not a wise choice but a college education is what will help me fulfill my dreams.

Ms. Vargas is my personal counselor, my personal therapist…she tells how life really happens…good and bad. I look forward to going to her class because she goes beyond the academic lesson to helping students with life lessons. She goes above and beyond to make sure I, Perla Rosas, as well as other students feel a sense of dignity and self-worth. She is my hope for a better way of thinking and making choices that will help me reach my dreams.
Perla Rosas' dream is to travel the world as an inspirational speaker. She has a lot to talk about, as I learn from a long phone conversation with her mother, Carol Rosas, whom I meet later at Starbucks. A single mother of three, she makes a good living selling insurance; but there were tough years earlier for Carol, who was at times saturated in alcohol, drugs and abusive men, but who also possesses extraordinary resiliency. Perla is her middle child who, she confides, has "been in jail, in the back of police cars…charged with assault…charged with extensive stuff." But, as she says, "You never give up on your child."
"She's come a long way."
---
Carol Rosas, Perla's mother
Things veered off track for Perla, Carol believes, when Perla, then seven, stayed with her stepfather while Carol was traveling with the other children. Perla's biological father had left before she was born, and her stepfather was the only father Perla had ever known. Perla's life was upended, however, when he was arrested for drinking and driving while she was in the car. When the police hauled him off to jail, Perla was sent to Child Protective Services until someone could pick her up. Though the stepfather had a resident card, according to Carol, and was "in the process of immigration," drinking and driving with a minor on board is a felony. As a result, he was deported.
Perla "took it really hard," Carol laments. "She thought it was her fault." Complicated feelings simmered until Perla was 11 and went to middle school. Then she was swept into a world of older kids, who introduced her to drinking, smoking, and marijuana, and to running away from home. Next came stints at Letot Center Juvenile Detention for four months until she ran away; Village Fair Alternative School in South Dallas from which she ran away again; and Pleasant Hills, a private children's home in Fairfield, Texas. There she stayed for a year and benefitted mightily from a structured regimen with no  internet and no TV. But a fight with another girl sent Perla packing again and Carol looking for yet another program. That didn't work out, which meant it was home again and T.J. Rusk Middle School for Perla Rosas, her only option left.
She should have been in the ninth grade by then, but that was hardly in the stars, much misaligned at this point. Guided by Adelina Vargas, however, Perla finished both seventh and eighth grades in one year and will go to North Dallas High School in the fall. "She's come a long way," Carol notes. But no one knows that more than Adelina Vargas, the indispensable person, who plans to give $1,000 of her Honored award to Perla to start a fund for college. The rest? Perla's mother hopes she will do something for herself and not give it all away. So do I, but I wouldn't count on that.    
Photography by Tim Boole
Stories you may like
---
Tracy
White
Choctaw Middle School
Choctaw, OK
Maralynn
Markano
Arrowhead High School
Hartland, WI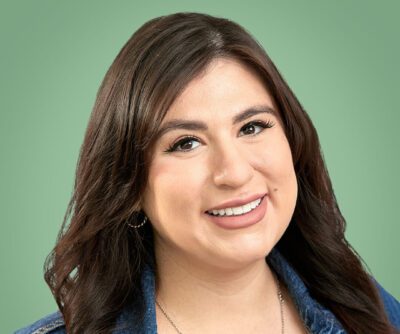 Yaritza
Sifuentes
C.E. King High School
Houston, TX
Tracy
White
Choctaw Middle School
Choctaw, OK
Maralynn
Markano
Arrowhead High School
Hartland, WI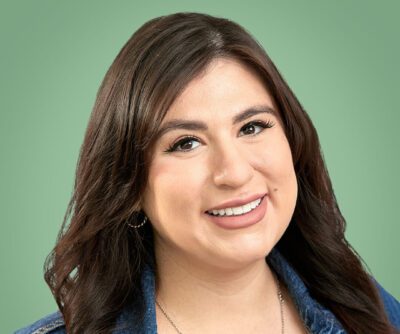 Yaritza
Sifuentes
C.E. King High School
Houston, TX