Featured Writer
Jorge Castillo
---
"It was obvious in speaking to Ms. Sifuentes, her colleagues, and her students that her love for teaching and impacting lives is genuine. "
Read Story
Featured Writer
Our Writers
Peter
Bergen
Author, Journalist, and CNN National Security Analyst

"I was lucky enough to have an inspirational history teacher when I was fifteen. Stephan Dammam was a charismatic entertainer in class who brought his history classes alive, and for some reason he saw in me a student who had a real interest in history. He pushed me to follow that interest to Oxford, where I studied modern history. Without his faith in me, I don't think I would have found a career writing about contemporary history."
Peter Bergen is a journalist, documentary producer, Vice President for Global Studies and Fellows at New America, CNN national security analyst, professor of practice at Arizona State University, and the author or editor of seven books about national security, three of which were New York Times bestsellers and four of which were named among the best non-fiction books of the year by The Washington Post. The books have been translated into twenty-one languages. Documentaries based on his books have been nominated for two Emmys and also won the Emmy for best documentary. He has held teaching positions at the Kennedy School of Government at Harvard University and the School of Advanced International Studies at Johns Hopkins University. He has testified before U.S. Congressional committees seventeen times about national security issues. Bergen produced the first television interview with Osama bin Laden in 1997. The interview, which aired on CNN, marked the first time that bin Laden declared war against the United States to a Western audience. He has a degree in Modern History from New College, Oxford.
Katherine
Boone
Editorial Director
Honored
"I'm a product of so many of the wonderful teachers I've been lucky enough to have in my life. From Dr. Solon, my high school biology teacher who warned us even in the pre-social media age to never write anything down we wouldn't want our mothers to read, to my history teacher Jonathan Cassie, who told us 'Every book is biased, every source is suspect.' I wouldn't be who I am today without English teachers like Mark Crotty and Christine Eastus, who believed in me as a writer. "
Katherine is Co-founder and Co-CEO of Honored.  She previously served as Managing Director and Editorial Director.  She is the Vice Chair of the board at the Boone Family Foundation, a Dallas, TX-based organization dedicated to improving children's quality of life through education, to advancing equity for women and girls, and to promoting environmental stewardship. She also serves on the board of the PEN/Faulkner Foundation, where she chairs the Education Programs Committee. Katherine has previously served on the boards of DC Prep, Teach for America DC, Reading Partners DC, and the Greenhill School Alumni Association. Katherine graduated Phi Beta Kappa and magna cum laude from Princeton University and received a master's degree with honors in American History from the University of Texas. She and her husband, Joshua Geltzer, live in Washington, DC with their three children.
Bianca
Bosker
Author and Contributing Editor at The Atlantic

"I'd be lying if I said I didn't think of my tenth-grade English teacher Art Leo pretty much every time I write. Art (we got to call him by his first name) banned us from handing in papers that used the verb "to be," which he considered the laziest, dullest, and most overused verb — not to mention the most difficult to extricate from your sentences. I remember sweating through linguistic gymnastics as I wrote, rewrote, revised, tweaked, and polished my essays to eliminate all traces of "was" and "were." But he convinced me: "Is" is boring. His simple rule opened my eyes not only to the beauty and power of language, but to the blood-sweat-and-tears required if we hope to express ourselves well. To this day I feel guilty when I say anything "is," "was," or "will be.""
Bianca Bosker is an award-winning journalist and the author of the New York Times bestseller Cork Dork. Bianca is a contributing editor at The Atlantic and has written for The New Yorker, The New York Times, The New Republic, and Food & Wine, among other publications. The former executive tech editor of HuffPost, she is also the author of the critically-acclaimed Original Copies.
Johann
Calhoun
Award-winning Journalist

"My 11th-grade World Literature teacher Mrs. Phillips left an indelible mark on me. She helped to develop me as a student and planted seeds for my future after high school. Mrs. Phillips saw potential in me that I didn't see in myself at the time, and encouraged me to stick with writing. I think it was after reading my unusual fascination with Beowolf. Sadly, she died several years after I graduated and I never got the chance to tell her thank you for her unwavering dedication and support."
Johann Calhoun is an award-winning K-12 education writer, editor and advocate. He's a former bureau chief for Chalkbeat where he supervised coverage of Philadelphia's public schools. In this capacity, Johann won awards for his stories on Philadelphia's rise in gun violence and its impact on students. Before Chalkbeat, Johann was a senior editor at The Philadelphia Tribune with stints at the Courier Post in South Jersey, Bucks County Courier Times, The Daily Press in Newport News, Va., the Beaumont Enterprise in Southeast Texas and Black Entertainment Television. Johann is a former regional director for the National Association of Black Journalists and former chapter president of the Philadelphia Association of Black Journalists. He has taught computer assisted reporting as an adjunct at Temple University.
Kavitha
Cardoza
Award-winning Journalist

"I had so many fantastic teachers growing up in India, but one who stands out is my high school Chemistry teacher, Mrs. Narayan. I struggled with the subject but she was unbelievably patient and taught me that if I just went patiently from one step to the next, Chemistry wouldn't be so baffling. I still don't like the subject, but I use the techniques she taught me every day as a reporter—that a complicated, challenging issue can become much easier if I am patient and logical. And anytime I'm stuck, I focus on smaller pieces of the story, knowing that the bigger picture will soon become clear. "
Kavitha Cardoza is an award-winning multimedia journalist. She currently freelances and teaches part-time at the UC Berkeley Graduate School of Journalism and loves mentoring young reporters. Most recently, Kavitha was a correspondent for PBS NewsHour and Education Week. Previously she covered education for WAMU public radio in Washington, DC. She holds graduate degrees from Illinois and India. She has received numerous national awards for her work on children, education and poverty. Kavitha grew up in Bangalore, India, lives in Washington, DC and calls Rantoul, Illinois her U.S. home.
Jorge
Castillo
Journalist
Los Angeles Times
"I'm not only a proud graduate of Worcester Public Schools, but I'm the son of two Worcester Public School teachers. Removing my wonderful parents from the equation, two teachers forever changed my life. I met the first, Mrs. Piskator, in third grade at City View School. She was an assistant who spent most of the day helping a special needs student, but she took the time to create an unforgettable bond. She pushed me to dream big. I met the second, Mr. Levine, as a junior at South High Community School. He was my AP U.S. History teacher, and a great one. He was also the person who, three weeks before the deadline, encouraged me to apply to Yale. I never thought about the possibility—the Ivy League was a fantasy for kids from South—but he encouraged me. "Why not?" he said. "I can see you there." Truth be told, I didn't. But he was right, and I wouldn't be here without his inspiration."
Jorge Castillo is a sports reporter for the Los Angeles Times, where he writes enterprise stories and features with a focus on baseball. He joined the Times in 2018 and spent his first three years as the Dodgers beat reporter. He previously worked as a sports reporter at The Washington Post and The Star-Ledger. He's covered multiple World Series, Super Bowls, and the Tokyo Olympics. A champion for Puerto Rico, he's a graduate of Yale University and still getting accustomed to life on the West Coast. You can reach him at [email protected].
Amy
Chua
Author and Professor at Yale Law School

"The teacher who impacted me the most wasn't my own teacher, but my daughter's. She was an extraordinary woman by the name of Judy Cuthbertson who taught second grade. My daughter was a very contrarian and quirky kid — probably partly in reaction to coming after her very high-achieving, rule-following older sister. She insisted that she was "bad" at all kinds of things, and often wouldn't go along with what was asked — frustrating other teachers to no end — but somehow Judy just understood her. Because Judy saw that spark in her and made her feel special. She made all the difference, just by seeing how interesting my daughter's mind really is and by believing in her."
Amy Chua is the John M. Duff, Jr. Professor of Law at Yale Law School. Professor Chua received both her A.B. and J.D. degrees from Harvard University. While at Harvard Law School, Professor Chua was Executive Editor of the Harvard Law Review. She then clerked for Chief Judge Patricia M. Wald on the U.S. Court of Appeals for the D.C. Circuit and, prior to entering academics in 1994, practiced with the Wall Street firm of Cleary, Gottlieb, Steen & Hamilton. Professor Chua joined the Yale Law School faculty in 2001. Her expertise is in international business transactions, law and development, ethnic conflict, and globalization and the law. Her first book, World on Fire: How Exporting Free Market Democracy Breeds Ethnic Hatred and Global Instability was a New York Times bestseller and selected by both The Economist and the U.K.'s Guardian as a Best Book of 2003. She is also the author of the critically acclaimed Day of Empire: How Hyperpowers Rise to Global Dominance — and Why They Fall and the 2011 memoir Battle Hymn of the Tiger Mother, a runaway international bestseller translated into 30 languages. Her latest New York Timesbestseller, The Triple Package: How Three Unlikely Traits Explain the Rise and Fall of Cultural Groups, is coauthored with Jed Rubenfeld. Professor Chua has appeared on Good Morning America, The Today Show, The Colbert Report, Charlie Rose, and Real Time with Bill Maher. She has addressed numerous government and policymaking institutions, including the Brookings Institution, the CIA, the World Economic Forum in Davos, and the World Knowledge Forum in Seoul. In 2011, Professor Chua was named one of Time magazine's 100 most influential people, one of the Atlantic Monthly's Brave Thinkers, and one of Foreign Policy's Global Thinkers. She also received the Yale Law School's "Best Teaching" award.  Her most recent book, Political Tribes, was published in February 2018.  www.amychua.com
William
Cohan
New York Times Bestselling Author and Founding Partner at Puck

""My favorite teacher was one from Andover. Gil Sewall, who taught me both American History (an Andover rite of passage) and the History of Art (much less of a rite of passage but should be). Sewall was not known for high praise, and he rarely gave me any. But he taught me how to see things differently, not only by giving me both a lifelong love of art but also by showing me that the history of human civilization is written as clearly — or maybe more clearly — in the history of art and artists than in history books. It was a powerful and most welcome revelation." "
William D. Cohan, a former senior Wall Street M&A investment banker for 17 years at Lazard Frères & Co., Merrill Lynch and JPMorganChase, is the New York Times bestselling author of three non-fiction narratives about Wall Street: Money and Power: How Goldman Sachs Came to Rule the World; House of Cards: A Tale of Hubris and Wretched Excess on Wall Street; and, The Last Tycoons: The Secret History of Lazard Frères & Co., the winner of the 2007 FT/Goldman Sachs Business Book of the Year Award. His book, The Price of Silence, about the Duke lacrosse scandal was published in April 2014 and was also a New York Times bestseller. His book, Why Wall Street Matters, was published by Random House in February 2017. His latest book, Four Friends, about what happened to four of his friends of from Andover, his high school, was published by Flatiron Press, a division of Macmillan Publishers, in July 2019. His new book Power Failure, about the rise and fall of GE, once the world's most powerful, valuable and important company, will be published in 2022 by PenguinRandomHouse. He is a founding partner of Puck, a new digital publication owned and operated by journalists, and a writer-at-large for Air Mail. For 13 years, he was a special correspondent at Vanity Fair. He also writes, or has written, for ProPublica, The Financial Times, The New York Times, Institutional Investor, Bloomberg BusinessWeek, The Atlantic, Fast Company, The Nation, Fortune, Politico, ArtNews, and Barron's. He previously wrote a bi- weekly opinion column for The New York Times, an opinion column for BloombergView, as well as for the Dealbook section of the New York Times. He is a non-staff, on-air contributor to CNBC and also appears on CNN, on MSNBC and the BBC-TV. He has also appeared three times as a guest on the Daily Show, with Jon Stewart, The NewsHour, The Charlie Rose Show, The Tavis Smiley Show, and CBS This Morning as well as on numerous NPR, BBC and Bloomberg radio programs. He was formerly a contributing editor for Bloomberg TV. He is a graduate of Phillips Academy (Andover), Duke University, Columbia University School of Journalism and the Columbia University Graduate School of Business. He grew up in Worcester, Massachusetts and now lives in New York City with his wife and, more occasionally these days, his two sons.
Jessica
Contrera
Journalist
The Washington Post
"I am grateful for the teachers in my life who showed me the power of storytelling, including Casey Yandek, T.K. Griffith, Robert Yanko, Jim Kelly, Tom French and Kelley Benham French. Through them, I learned that stories make it possible for anyone to take a moment out of their own lives to better understand what it's like to be someone else. And at a time when the whole world could use more empathy, those types of stories have more power than ever. "
Jessica Contrera is a reporter for The Washington Post, where she writes about people whose lives are shaped by the issues in the news. Most recently, her stories have investigated the way child sex trafficking cases are mishandled and misunderstood. Since joining The Post in 2014, Jessica has written intimate stories on teenagers impacted by mass shootings and everyday gun violence, survivors of sexual assault and harassment, and communities disproportionately impacted by the coronavirus pandemic. She reported and wrote key coverage of protests following the death of George Floyd and the Jan. 6 insurrection at the Capitol. Jessica is a three-time finalist for the Livingston Awards for young journalists, a loyal Ohioan and a person with too many unfinished craft projects. You can reach her at [email protected] or on Twitter @mjcontrera.
Lee
Cullum
Journalist and Host
KERA
"The teacher who most inspired me was Milburn Meeker, a theatre teacher at Highland Park High School. Her style and flair and passion for this compelling art made it a way of life for me."
Lee Cullum is a journalist based in Dallas who currently hosts CEO, a series of interviews with business leaders on KERA-TV and FM, the PBS and NPR affiliates in North Texas, and writes occasionally for the Dallas Morning News. She has been a regular commentator on "The PBS NewsHour" as well as for NPR's "All Things Considered." Now on the board the American Security Project, she also has served on the board of the Council on Foreign Relations, The Pacific Council on International Policy, the American Council on Germany and Freedom House. In addition, she is a member of the Trilateral Commission and the InterAmetican Dialogue and a senior fellow at the John Tower Center for Political Studies at SMU. She has received the Matrix Award from Women in Communications twice, as well as the Woman of Achievement Award from Southern Methodist University and the C.E. Shuford Award for Outstanding Journalist in Dallas-Fort Worth. In addition, she was given the J.B. Marryatt Award by the Dallas Press Club.
Vanessa
de la Torre
Journalist
Connecticut Public Radio
"One morning in second grade, my teacher Ms. Thu asked to see me outside. Classmates whispered, "Ooh, you're in troooubllle!" as I followed her out of our classroom trailer. Then Ms. Thu got down to eye level. She said my writing made her laugh and cry, and could I go represent the school at the county's creative writing contest that day? Hours later, after a couple of timed writing prompts, I returned with a trophy almost as tall as me. We lived in an isolated, sleepy desert community at the foot of California, where opportunities seem limited. But a teacher said my writing had an impact, and in second grade that opened up my world."
Vanessa de la Torre is a journalist at Connecticut Public Radio. Before her recent shift to radio, de la Torre was a newspaper reporter for nearly a dozen years at the Hartford Courant, where her investigative storytelling on Hartford education won regional and national awards. She's also been published in the Washington Post and the St. Petersburg Times in Florida. A graduate of Princeton University, de la Torre received her master's degree from Stanford's Graduate Program in Journalism.
Leah
Donnella
Editor
NPR's Code Switch
"I've been lucky to have so many great teachers. One teacher who stands out in particular is Senora Garcia, one of my high school Spanish teachers. She was an excellent and challenging language teacher, but (like Claudine) she also used her lessons as a way to introduce students to a wider world. I didn't always feel at home in my home town, and she reminded me that there were all sorts of people, places, and ideas that I hadn't encountered before. Her philosophy was that language was about connecting people, and even if our grammar wasn't perfect, she wanted us to have the confidence to engage people from other backgrounds and communities."
Leah Donnella is an editor on NPR's Code Switch team, where she helps produce and edit for the Code Switch podcast, blog, and newsletter. She created the "Ask Code Switch" series, where members of the team respond to listener questions about how race, identity, and culture come up in everyday life. Prior to NPR, Donnella worked at WHYY's Public Media Commons, where she helped teach high school students the ins and outs of journalism and film-making. She's also worked at the University of Pennsylvania in the department of College Houses and Academic Resources. Donnella graduated from Pomona College with a Bachelor of Arts in Africana Studies.
Steve
Drummond
Executive Producer
NPR News
"There are many great teachers and mentors who have shaped my life. One who is in my thoughts often is my high school photography teacher. Simpson Cloyd was a gruff World War II veteran from Kentucky. For anyone who was willing to learn, he didn't care when the bell rang or when the school day was over, and he treated us like grownups. He instilled in me a love of images and cameras and photography, and of the science and technology behind it. I still feel it today, every time I pick up a camera or take a picture with my phone."
Steve Drummond heads up two teams of journalists at NPR: NPR Ed, which launched in March 2014, provides deeper coverage of learning and education and extending it to audiences across digital platforms; as well as Code Switch, which covers race and identity across the network, and in an award-winning weekly podcast. Drummond brings to these initiatives more than 20 years' experience covering education issues, and nearly two decades at NPR in a variety of roles. Prior to this assignment, he was the network's Senior National Editor.  Drummond joined NPR in 2000 as an editor on the national desk. In 2003, he became the senior editor of All Things Considered. He returned to the national desk in 2004 to edit coverage of poverty and welfare, education, religion, and crime and punishment. From 2007 through 2013, he was NPR's  Senior National Editor and oversaw domestic news coverage and a team of more than 60 reporters, producers and editors in Washington, DC, and 18 bureaus around the country.   Before joining NPR, Drummond spent six years as a senior editor and writer for Education Week, and has been a reporter with The Tampa Tribune and The St. Petersburg Times in Florida and at the Associated Press in Detroit. He has written for a variety of publications including The Detroit News, The Detroit Free Press, The New York Times, and Teacher magazine.  After getting a graduate degree in education, Steve also worked as middle and high school teacher.   At NPR his work has been honored with many of journalism's highest awards, including three Peabody Awards, two Alfred I. DuPont-Columbia University awards, the Robert F. Kennedy Journalism Award, and the Edward R. Murrow Award. Drummond holds a bachelor's degree and two master's degrees, in journalism and education, from the University of Michigan. In the fall of 2013 he was a Ferris Professor of Journalism at Princeton University.
Carrie
Duncan
Award-winning Journalist
WLOX-TV
"One of my favorite teachers was Mrs. Warren, the English and Drama teacher. She always marched to the beat of her own drum, told shocking stories, made us laugh and work hard. In the meantime, we learned a lot because she held us all to a higher standard."
Carrie grew up in Starkville, Mississippi, where she went to high school and college. She attended Mississippi State University where she received her BS in Geosciences with an emphasis in Broadcast Meteorology. During her college years at MSU, she was a member of the Chase Team where she chased tornados with classmates. Throughout her career, she has worked a blizzard in Erie, hurricanes and floods in NC, and many tropical storms and hurricanes here in South Mississippi. The most notable storm: Hurricane Katrina. Carrie was an on-air meteorologist at WLOX just miles away from where the eye of Hurricane Katrina roared ashore along the Mississippi Gulf Coast in 2005. That coverage won a Peabody award. She started her television career in 1998 in Erie, Pennsylvania. Carrie and her husband, Daniel, have two boys and a rescue dog.
Amy
Ephron
Author and Contributing Editor at Vogue.com

"My favorite teacher ever was my high school science and math teacher, John Pearce. Astronomy (including building our own telescope, and hand grinding, with infinite precision, the lens—and it was insanely powerful). Calculus (which I almost flunked but then talked him into teaching me a solo course in non-Euclidean geometry—it was a progressive boarding school). And he taught a class called Natural Science that was an environmental science class before its time, wherein he taught us that everything is related. So much of what he taught us turned out to be true so many years later, foreshadowing theories about ozone depletion and global warming and dependence on coal and oil. I still marvel at what he taught me; the mathematical formulas, botanical observations, and reflections on the composition of air, fire, and water, with a full scale laboratory involved (chemistry was a prerequisite before you could take this course). His class also involved the splendor of wild-life and nature of 70 acres of South Woodstock, Vermont and the observation of four very distinct seasons. Our final exam was to sit in the woods for four hours and write about everything we saw and how it all related to each other. 'Everything is related'—John Pearce"
Amy Ephron is the author of the award-winning and bestselling A Cup of Tea.  She is also a contributor and contributing editor at Vogue and Vogue.com. The Castle in the Mist is her first novel for children.  She lives in Los Angeles with her husband and any of their children who stop by.  
Andrew
Exum
Contributing Editor
The Atlantic
"I owe a tremendous amount to Kenny Sholl, the assistant headmaster of the McCallie School in Chattanooga, Tennessee. My football coach on the field and my geometry teacher off it, Kenny has set an example for literally thousands of boys over three and a half decades in the classroom. His intelligence, sense of humor, and commitment to teaching, training, and mentoring boys are all things I try to carry into my life as I raise two boys of my own."
Andrew Exum is a contributing editor at The Atlantic magazine and a partner at Hakluyt & Company. Previously, he was deputy assistant secretary of defense for Middle East Policy at the Pentagon. He began his career as an officer in the U.S. Army and fought in both Iraq and Afghanistan. Andrew was educated in Philadelphia, Beirut, and London.
Amanda
Fortini
Journalist and Visiting Lecturer at UNLV

"My two favorite teachers were Mr. Tom Murray and Mr. Kurt Tilliman. As the coaches of my high school mock trial team, they taught me how to construct an argument, how to marshal evidence to support that argument, how to think critically, speak publicly, and write elegantly. They also taught me the importance of hard work, of revision—of refining your written thoughts until you get them right. I didn't realize it at the time, but everything I learned from them would later help me in writing and in life. I am so grateful to them."
Amanda Fortini has written for The New York Times, The New Yorker, California Sunday, Rolling Stone, The New Republic, The Paris Review, New York, The Los Angeles Review of Books, Wired, Slate and Salon, among other publications. She is a Contributing Editor at Elle, where she writes about culture, women, and women's issues. She has also worked as an editor at Mirabella, The New York Review of Books, and Slate, and has been the William Kittredge Visiting Professor at the University of Montana. Her essays have been widely anthologized, including in Best American Political Writing and Best of Slate, and she was nominated for a James Beard Foundation Journalism Award. She is currently a visiting lecturer at the University of Nevada Las Vegas. She divides her time between Las Vegas, Nevada and Livingston, Montana.
Natasha
Friend
Award-winning Author

""My fourth grade teachers were Mr. and Mrs. Will, a husband and wife team who ran a multi-age classroom. Everything I know about vocabulary and parts of speech I learned from the Wills. They taught me to love words. They made me believe I could write.""
Natasha Friend is a mother of three, a part-time teacher, and an author of young-adult fiction. She became a writer in great thanks to her parents, who raised her in a house without a TV. Her books have won such honors as the Milkweed Prize for Children's Literature, the Isinglass Teen Reader Award, and the New York Public Library's Best Books for the Teen Age. When she isn't writing or washing baseball pants, Natasha is reading voraciously, flipping chocolate-chip pancakes, and cheering for her kids.
Laura
Furman
Author, Journalist, and Editor of The O. Henry Prize Stories

"The importance of a one-on-one connection between teacher and student is certainly true of the teacher who most influenced me, Irving Kizner, my Latin teacher at Hunter College High School in New York City from seventh through twelfth grade. He gave me a language with which to speak about language—the beautiful balance of Latin. He also was a trustworthy adult at a time when my troubles seemed insoluble and most interactions with adults felt dangerous. He even persuaded my math teacher to pass me (and it took some persuasion) so I could graduate from high school. Mr. Kizner died last year and his children received a large bouquet of tributes from his over-fifty years of teaching and helping his students to be better human beings. I never forgot him and neither did many others lucky enough to be his student."
Laura Furman was born in New York, and educated in New York City public schools, including Hunter College High School, and at Bennington College. Her first story appeared in The New Yorker in 1976; since then work has appeared in Yale Review, Southwest Review, Subtropics, Ploughshares, The American Scholar, and elsewhere. Her books include three collections of short stories, two novels, and a memoir. Recipient of fellowships from the Dobie Paisano Project, John S. Guggenheim Foundation, National Endowment for the Arts, and New York State Council on the Arts, she's been series editor of The O. Henry Prize Stories since 2002; each year she selects the twenty winning stories. She is a professor emerita in the English Department of the University of Texas at Austin. Her most recent story collection is The Mother Who Stayed. She lives in Austin, Texas.
Sam
Gardner
Sports Journalist

"Like so many young kids, I grew up convinced I was going to be a professional athlete. That dream fell through by the time I'd reached ninth grade, at which point it was Renee Burke, my high school yearbook and newspaper advisor, who helped me discover my voice — and my backup plan — through journalism. For four years at Boone High School in Orlando, I practically lived in Renee's classroom, where she came to work early and stayed way too late, way too often, to teach me and my classmates the finer points of everything from writing and editing to photography and page design. But beyond that, her class was a sanctuary where I felt most comfortable being myself (not to mention the place where I met my future wife). More than a decade has passed since I graduated, and I'm fortunate to still consider Renee one of my closest friends. "
An Orlando native and graduate of the University of Central Florida, Sam Gardner spent eight years telling athletes' stories at FOX Sports before joining Florida Citrus Sports as the organization's assistant director of communications earlier this year. In 2015, his "One & Done" series placed fourth in the projects category among publications with a circulation greater than 175,000 at the APSE's annual writing contest. You can email him at [email protected] or follow him on Twitter at @sam_gardner.
Halli
Gomez
Award-winning Author

"While I had wonderful teachers growing up, it is my son's third grade teacher, Ashley Smith, who stands out as an exceptional person and educator. She speaks to her students with respect, her regular practice is to speak with them, not at them. Mrs. Smith values individuality, understands not all children learn in the same manner, and finds the ways that best suit each student. This manner of teaching encourages self-confidence and provides a strong foundation which kids can build on."
Halli Gomez writes for children and young adults and works at her local independent bookstore. She writes stories with neurodivergent characters and her young adult novel, List of Ten (Sterling, March 2021), won the 2021 AAUW North Carolina award for Young People's Literature. When no one is looking, she sock skates through the house and talks to dogs like they are human. When people are looking, she enjoys reading, outdoors, and breaking out of escape rooms with her family. Halli lives in North Carolina with her husband, two boys, and two dogs.
Robin V.
Harris
Senior Managing Editor
The Education Trust
"There are so many teachers that influenced me, it's hard to choose one. But Ms. Hymes, my seventh and eighth grade English teacher, is perhaps most responsible for my current career as an editor. I particularly remember the semesters on the mechanics of the English language. She made diagramming sentences fun and knowing how to use a semicolon cool. Her class gave me a strong foundation in grammar and word choice and sentence structure and cadence. She also made it clear that the rules are a guide; good writers lean on them to steer their creativity. Even back then, she taught me it was OK to start a sentence with "but." Imagine that!"
Robin is senior managing editor at The Education Trust, where she leads the national advocacy organization's editorial and design team. Prior to Ed Trust, Robin led the editorial team at Education Sector. She also has served as associate editor of Diverse Issues in Higher Education, deputy editor at Knight Ridder/Tribune Business news, and a copy-editor at several major daily newspapers. Robin's writing has focused on education equity and justice issues. She was a national and education policy fellow at New America, pursuing a project on the racial justice origins of the parental school choice movement. She earned a bachelor's from Howard University and a master's and Ph.D. in English literature from the University of Maryland.
Andrea
Henderson
Journalist
NPR St. Louis
"My grade level teachers were all amazing. I grew up attending an African American elementary school, with all Black teachers. I loved it. I thought every Black child had this experience. I quickly understood that that wasn't the case for most Black children. So, I would say all of my elementary school teachers inspired me in some form, because I saw myself in every last one of them. They told me everyday that just because my skin tone is darker, does not mean I cannot create the life that I want. They challenged me, supported me and nurtured me. I would not be who I am today without the early influence of all of my Black educators. "
Andrea Henderson is a journalist who covers race, identity and culture. She currently reports for St. Louis Public Radio. Before working for St. Louis Public Radio, she assisted with NPR's podcast Code Switch and produced pieces for All Things Considered. Andrea's passion for storytelling began at a weekly newspaper in her hometown of Houston, Texas. She's covered the arts for a number of Houston publications, along with the Post-Standard in Syracuse, New York, and The Post and Courier in Charleston, South Carolina. Andrea is an investigative fellow for the podcast Reveal from the Center of Investigative Reporting. Andrea won a 2020 Regional Edward R. Murrow Award for her contributions to St. Louis Public Radio's news series Children Under Fire.
Skip
Hollandsworth
Executive Editor
Texas Monthly
"Growing up in a small Texas city, I played in the high school orchestra under David Holcombe. Our performances were always close to chaos: few of us were exactly musical talents. But Mr. Holcombe taught us to play with passion, regardless how many notes we missed. "
Skip Hollandsworth grew up in Wichita Falls, Texas, attended TCU in Fort Worth and after graduation worked as a reporter and columnist for newspapers in Dallas. He also has worked as a television producer and documentary filmmaker. Since 1989, he has been a staff writer at Texas Monthly magazine, where he has received several journalism awards, including a National Headliners Award, the national John Hancock Award for Excellence in Business and Financial Journalism, the City and Regional Magazine gold award for feature writing, and the Texas Institute of Letters O. Henry award for magazine writing. He has been a finalist four times for a National Magazine Award, the magazine industry's equivalent of the Pulitzer Prize, and in 2010 he won the National Magazine Award in feature writing for "Still Life," his story about a young man who, after suffering a crippling football injury in high school, spent the next 33 years in his bedroom, unable to move. The movie "Bernie," which Hollandsworth co-wrote with Richard Linklater, was released in May 2012. It is based on a story he wrote in the January 1998 Texas Monthly titled "Midnight in the Garden of East Texas." His book, The Midnight Assassin, a true historical thriller, was published in April 2016 and became a New York Times bestseller. The Midnight Assassin is a history of Austin, Texas in the year 1885 when a brutal but brilliant serial killer went on a rampage, ritualistically slaughtering seven women over the course of twelve months, and setting off a citywide panic. Three years later, when a man nicknamed Jack the Ripper carried out a similar series of killings in the Whitechapel district of London, England, Scotland Yard detectives speculated that he was the Austin killer who had traveled overseas to continue to carry out his "diabolical work." In its review, The New York Times described the The Midnight Assassin as "true crime of high quality," "smart and restrained" and "chilling." The Wall Street Journal called the book a "thoroughly researched, excitingly written history" and an "absorbing work."
Elise
Hooper
Author

"I've been surrounded by amazing educators all my life, both as a student and when I was teaching high school English and history, but my middle school computer studies teacher, Mr. Bickford, is particularly memorable. He understood the best way to get someone like me, a student with zero interest in computers, excited about his class was to connect his lessons to the humanities, so he developed a unit on the immigrant experience in late nineteenth-century New York City, in which we took on the role of a fictional historical character and kept journals using Word and tracked our budgets in Excel. Trust me, I still remember my frustration at the high cost of living and low wages that kept my immigrant character stuck in the Lower East Side tenements. Not only did those lessons teach computer usage, but they instilled empathy, imagination, and a love for history in me."
A native New Englander, Elise Hooper spent several years writing for television and online news outlets before getting a MA and teaching high-school literature and history. Her debut novel The Other Alcott was a nominee for the 2017 Washington Book Award. Three more novels—Learning to See, Fast Girls, and Angels of the Pacific—followed, all centered on the lives of extraordinary but overlooked historical women. Elise now lives in Seattle with her husband and two teenage daughters.
Tre
Johnson
Journalist

"Growing up, my favorite teacher was Mrs. Swanson, who taught me from grades 1st through 4th at a small private school. At the time, I was a smart, but wildly troubled kid; constantly prone to fits and being sullen in class, and sometimes just not trying hard enough to shine. Mrs. Swanson did the above and beyond; she loved on me hard, having me stay over her house occasionally where I'd play video games with her son, Stephen, and ordering pizzas to keep us going. And in school, she was relentless in pushing and getting me on track because she believed in me deeply; she saw something in me that no other teacher's ever called out or sought to bring out with the same verve. I'm many things nowadays and Mrs. Swanson was an important woman in my life (along with my mom, first and foremost). who taught me to believe and dream bigger than my little sneakers."
A writer focused on the connective tissue of who we are, how we live, what we consume and what it means through examining race, culture and politics, Tre Johnson's work has appeared in Rolling Stone, Vox, Atlanta Black Star and other outlets. Prior to freelance writing, he was a veteran in the field of education working in the classroom, non-profits and school districts as a teacher and a leader.
Theodore R.
Johnson
Author and Senior Fellow
Brennan Center for Justice
"My third grade teacher Lillie Costin was a huge influence in my life. She was the first teacher who took a special interest in me and went out of her way to nurture the potential she saw in me. She helped me believe that I had something special to offer the world, even as a shy and introverted 8 year old. "
Theodore R. Johnson is a Senior Fellow at the Brennan Center for Justice. His research and writing are focused on black voting behavior, racial justice, and the role of national solidarity in addressing racial inequality. He also teaches graduate courses at Georgetown University and Northeastern University. Prior to joining the Brennan Center, Dr. Johnson was a national fellow at the New America, a Commander in the United States Navy, and a research manager at Deloitte. His work has appeared in The Washington Post, The Atlantic, The New York Times Magazine, and several other national publications. He has also provided analysis of race and politics on CNN, MSNBC, and NPR. In recognition of his leadership in public service, Johnson was selected as a White House Fellow during the Obama administration. He is currently writing a book titled When the Stars Begin to Fall: Race, Solidarity, and the Future of America to be published by Grove Atlantic in 2020. Dr. Johnson holds a B.S. in mathematics from Hampton University, an A.L.M. with a concentration in International Relations from Harvard University, and a Doctorate of Law and Policy from Northeastern University.
Lizzie
Johnson
Journalist
San Francisco Chronicle
"My high school journalism teacher, Sarah Crotzer, showed me how powerful words could be. She taught me how to write and the importance of narrative journalism. More than that, she always listened. Her classroom was a safe haven when nowhere else was. And she believed in me. Without her, I wouldn't be where I am."
Lizzie Johnson is an author and San Francisco Chronicle wildfire beat reporter. She led The Chronicle's award-winning coverage of the most destructive blazes in state history, including the Wine Country Wildfires in 2017 and the Camp Fire in 2018. Her first book, Paradise, is about the Camp Fire and will publish in 2020. Before moving to Northern California, she worked at newspapers in Chicago, Dallas, Omaha and Buenos Aires.  A Nebraska native, she is an alumna of the University of Missouri School of Journalism.
Susan
Keselenko Coll
Author and President
PEN/Faulkner Foundation
"Somewhere in the midst of working on my aspirational senior thesis about Hegelian dialectics and the myth of Prometheus, a few things clarified. I was way out of my depth, I had a burning desire to write, and Roger Boesche, who taught political theory at Occidental College, would become one of the most important figures in my life. He taught me to blend critical and creative thought, always pushing me to aim higher. He remained a lifelong inspiration, offering wisdom and friendship until his recent death."
Susan Keselenko Coll is the author of five novels, most recently The Stager—a New York Times and Chicago Tribune Editor's Choice. Her essays and book reviews have appeared in publications including The New York Times, The Washington Post, Washingtonian Magazine, Moment Magazine, NPR.org, atlantic.com, and The Millions. She is president of the PEN/Faulkner Foundation.
Joshua
Kosman
Classical Music Critic
San Francisco Chronicle
"My elementary school music teacher, a gruff and committed educator named Richard Marcus, taught us great swatches of the American songbook — folk songs, Tin Pan Alley ditties, Civil War songs, blues, and so much more — just by having us sing them over and over. It might not have seemed so profound at the time, but decades later, everyone who came through his classes still has a vast and unshakable cultural legacy at their fingertips."
Joshua Kosman has covered classical music for the San Francisco Chronicle since 1988, reviewing and reporting on the wealth of orchestral, operatic, chamber and contemporary music throughout the Bay Area. He holds degrees in music from Yale and UC Berkeley, and is a contributor to the New Grove Dictionary of Music & Musicians, 2nd Edition, and the New Grove Dictionary of Opera. He is a member of the Music Critics' Association of North America and a past winner of the ASCAP-Deems Taylor Award for music criticism, and his articles have won awards from the Society of Professional Journalists and the San Francisco Peninsula Press Club. In his spare time, he is the co-constructor of a weekly cryptic crossword puzzle in The Nation magazine, and has repeatedly placed among the top 20 contestants at the American Crossword Puzzle Tournament.
John
Lancaster
Journalist and former Washington Post Bureau Chief

"In high school I had an English teacher named Holly Weeks. She taught me to write in clear, straightforward prose, and she always kept us on our toes. One day a man with a bandanna over his face burst into her classroom, grabbed her purse, and bolted out the door. Rather than call the police, she ordered us to quickly write an account of exactly what had happened. She then confessed that the "robbery" had been staged and read aloud from our descriptions, which of course differed wildly in key details—how the man was dressed, what he had said on entering the room, and so on. It was a valuable lesson on the tricks of memory that served me well in my career as a journalist. More than 40 years later Holly and I still keep in touch."
John Lancaster is a veteran journalist who spent 20 years at the Washington Post, eight of them as a foreign correspondent based in Cairo and then New Delhi. Since leaving the Post in 2007, his work has appeared in National Geographic, The New Republic, Slate, Smithsonian, National Geographic Traveler, The Smart Set, the Big Roundtable, The Surfer's Journal and Wyofile.com. A piece he wrote for Smithsonian was selected for the 2008 edition of "Best American Travel Writing," and a subsequent story for National Geographic was a finalist for the 2010 edition of the same anthology. He is currently working on a book about the dawn of long-distance flying. John is married to Catherine Gail Walker, an attorney, and lives in Washington, D.C.
Benilde
Little
New York Times Bestselling Author

""Writing this piece made me miss my mother, my greatest teacher.""
Benilde Little is a New York Times bestselling novelist of five books, all published by Simon and Schuster. Her most recent book is a memoir, Welcome to My Breakdown (Atria/Simon and Schuster). She lives in Montclair, New Jersey, with her husband. Their son is away at college; their adult daughter lives in Los Angeles.
Lauren
Lumpkin
Journalist
The Washington Post
"So many wonderful and caring teachers have touched my life over the years but Cris Harris, one of my English teachers from high school, stands out. I was a shy teen who loved writing but couldn't imagine it being more than a hobby. He encouraged me to keep writing, and I haven't stopped since. "
Lauren Lumpkin is a reporter for the Washington Post, where she covers education and K-12 schools in D.C. She has recently written stories about how violence affects youth in the District and how school systems throughout the country are spending billions in coronavirus aid. She is a double graduate of American University. A Cleveland native, Lauren likes running, trying new recipes and playing with her dogs, Mamba and Kai. You can reach her at [email protected] or on Twitter @laurenmlumpkin.
Abby
Maslin
Bestselling Author

"As a kid growing up in Phoenix, Arizona, the teacher who influenced me most was my fourth-grade teacher, Mrs. Chambers! I was fortunate to attend an alternative public school that promoted creativity and student-directed learning. Mrs. Chambers encouraged me to follow my curiosity at all times and allowed me all the time I wanted to write creative fiction stories. I remember Mrs. Chambers for the way she showed up as a human first. She led with her heart at all times and didn't shy away from showing emotion or digging into the hard things. It's because of Mrs. Chambers that I've spent the bulk of my teaching career in fourth grade. I am so lucky to still have her in my life!"
Abby Maslin is the author of the Washington Post bestseller, LOVE YOU HARD: A MEMOIR OF MARRIAGE, BRAIN INJURY, AND REINVENTING LOVE. She is also a nationally recognized advocate for traumatic brain injury and was named Marie Claire's Model Citizen of 2013. In addition to her writing, Abby is an elementary educator for District of Columbia Public Schools. She lives in Capitol Hill with her husband, TC, and their two children.
Elizabeth
Mayhew
Contributor
The Today Show and The Washington Post
"I am very lucky to have had so many amazing teachers in my life, but one stands out not only for his passion, but also because he opened my eyes to a world of study that up until that point I didn't know existed. Malcolm Russell was a jump-on-chair-Dead-Poets-Society kind of teacher. He read six newspapers a day, including one in Italian, and one in French, had an encyclopedic knowledge of a variety of subjects, and was a marathon runner. Among other duties at my school, he taught a mandatory art history class. That class was incredible and it inspired me to continue studying art history in college—it was as though he shed a giant Caravaggio light on my future."
Elizabeth Mayhew is founder and baker behind The Dutchy (an artisanal bakery in Dutchess County, New York), and you may recognize her from her regular appearances on NBC's Today Show as a contributing editor or her monthly column in The Washington Post. And it doesn't stop there; Elizabeth is also a decorator and the author of FLIP! for Decorating (Ballantine). She has worked for several publications, including Real Simple, House Beautiful, Southern Living, and Woman's Day. A native of Louisville, Kentucky, and a graduate of Georgetown University, she now divides her time between New York City and Millbrook, New York.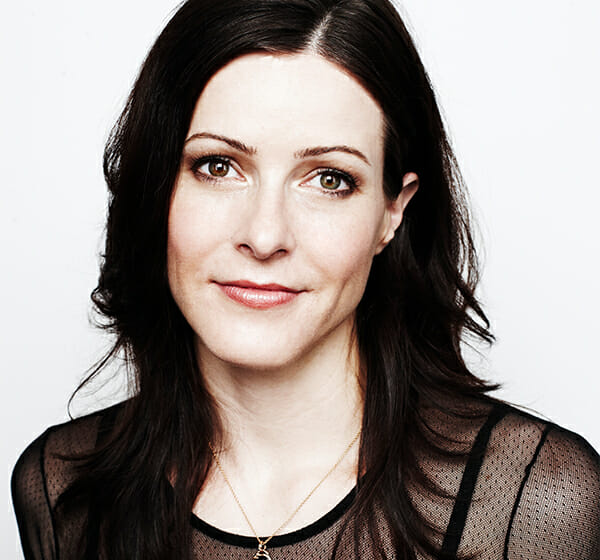 Bethany
McLean
Author and Contributing Editor at Vanity Fair

"At Hibbing High School, I had the great good fortune of having two brothers, Dan and Matt Bergan, as teachers. Dan was an English teacher, and Matt was a math teacher, and thanks to them, I could write a paper and solve a proof well enough to major in English and math in college."
Bethany McLean is a contributing editor at Vanity Fair. She graduated from Williams College in 1992 with a double major in math and English, and spent the next three years working as an investment banking analyst at Goldman Sachs. In 1995, she joined Fortune Magazine as a reporter, and eventually became an editor-at-large. Her 2001 piece, "Is Enron Overpriced?" was one of the first skeptical articles about Enron, and after the company collapsed into bankruptcy, she co-authored "The Smartest Guys in the Room: The Amazing Rise and Scandalous Fall of Enron" with her Fortune colleague Peter Elkind.  A documentary based on the book was nominated for an Academy Award in 2006. In 2008, McLean joined Vanity Fair as a contributing editor. In 2010, her book "All the Devils are Here: The Hidden History of the Financial Crisis," which she co-authored with New York Times columnist Joe Nocera, was published. Her most recent book is "Shaky Ground: The Strange Saga of the U.S. Mortgage Giants." She is also a columnist for Yahoo Finance and a contributor to CNBC.
Barbara
McQuade
Law Professor and Legal Analyst for NBC News and MSNBC

"I had a counselor in high school, Mrs. Adrienne Allard, who constantly showed me by words and actions that she believed that I could be anything and change the world. It is incredibly empowering to have an educator believe in you. To this day, she still sends me notes of support. "
Barbara McQuade is a law professor at the University of Michigan, where she teaches criminal law, criminal procedure and national security law. She is also a legal analyst for NBC News and MSNBC. From 2010 to 2017, Ms. McQuade served as the U.S Attorney for the Eastern District of Michigan. Ms. McQuade was appointed by President Barack Obama, and was the first woman to serve in her position. Ms. McQuade also served as vice chair of the Attorney General's Advisory Committee and co-chaired the Terrorism and National Security Subcommittee.   Before becoming U.S. Attorney, Ms. McQuade was an Assistant U.S. Attorney in Detroit for 12 years, serving as Deputy Chief of the National Security Unit. Before joining the U.S. Attorney's Office, Ms. McQuade practiced law at the firm of Butzel Long in Detroit from 1993 to 1998, and served as a law clerk to Hon. Bernard A. Friedman on the U.S. District Court for the Eastern District of Michigan from 1991 to 1993. She and her husband have four children. 
Emily Jeanne
Miller
Author

"I have had so many amazing teachers, but the one who most readily comes to mind entered my life when I was an adult. He was the novelist Robert Bausch, whom I met at a writing workshop when I was writing my first novel. I was about halfway through, and stuck. He took an interest in me and in my work. He taught me how to persevere and to have confidence and faith in my ability. And maybe most important, he checked in with me every day—every day!—emailing with words of encouragement or a tidbit of advice if I was in a particularly challenging spot. Mostly his advice amounted to "keep going"—which I did, until I finished a draft. I went on to get an agent. She sold the manuscript Houghton Mifflin Harcourt, and my first novel was published in 2012. Bob passed away unexpectedly in 2018—a tremendous loss for so many. I'm and like so many, I'm very grateful to have known him, and to have been reminded, yet again, of the impact great teachers can have on our lives."
Emily Miller has worked as a journalist, writing teacher, and fiction writer. She is the author of two novels, Brand New Human Being and The News from the End of the World, which was a finalist for the 2017 New England Book Award. She lives on Cape Cod with her husband, daughter, and (very mischievous) new puppy.
Robert
Moore
Award-winning Journalist
ITV News
"I was educated at Repton School, in central England, before studying Philosophy, Politics and Economics at Oxford University. I was deeply influenced by a high school history teacher, Dr. Barker, who encouraged me to challenge established interpretations of historical events, and who taught that conventional wisdom often only embodies the prejudices of the day."
Robert Moore is one of Britain's most experienced foreign correspondents, having covered war and crises across the world for over 30 years. He is currently based with his family in Washington, DC. Last year, he was the only TV correspondent in the world who was embedded with the mob that stormed Congress on January 6th, winning multiple awards for his scoop and for his subsequent reporting across the US. He is the current Royal Television Society and Foreign Press Association Journalist of the Year. He works for the UK network, ITV News. He is the author of an acclaimed bestselling book on the Kursk submarine tragedy in Russia which became a Hollywood movie starring Colin Firth.
Nina
Munk
Author, Journalist, and Contributing Editor at Vanity Fair

"I was a lackluster high-school student. I was bored, I think. Or I didn't see the point of school. In any case, year after year, my report cards were nothing but a litany of complaints. Everything changed in my senior year, thanks to Mr. Reed, my English teacher at Jarvis Collegiate Institute in Toronto. "Read this," he'd say casually, handing me T.S. Elliot's "Prufrock" or James Joyce's "The Dead," as if he took for granted that I read that kind of weighty stuff all the time, just for fun. Mr. Reed inspired me to work hard and do my best because he believed in me and had high expectations for me. Sure, it sounds corny, but sometimes that's what it takes: someone who believes in you. "
Nina Munk is a prize-winning journalist and author whose articles have appeared in The Atlantic, Vanity Fair, The New York Times Magazine, The New Yorker, Fortune, and The New York Times, among other publications. A Contributing Editor at Vanity Fair since 2001, Nina was previously a Senior Writer at Fortune and, before that, a Senior Editor at Forbes. She is the author or co-author of four books, most recently The Idealist: Jeffrey Sachs and the Quest to End Poverty (Doubleday). She is also the editor of How It Happened: Documenting the Tragedy of Hungarian Jewry (McGill-Queen's University Press). A dual citizen of Canada and the United States, Nina graduated from Jarvis Collegiate, the oldest public high school in Toronto, then earned a B.A. in comparative literature at Smith College, an M.A. in French literature and language from Middlebury College, and a M.Sc. with honors from the Columbia University Graduate School of Journalism. She lives in New York City with her husband and two children.
Arionne
Nettles
Reporter and Lecturer
Northwestern's Medill School of Journalism
"I'm a proud Chicago Public Schools grad and two of my favorite teachers were Thomas and Marcia Arrington. Anyone who went to Morgan Park High School at the time knew the Arringtons because they were the kind of teachers you always could go to for help, no matter what. In fact, I wasn't even in any of Mr. Arrington's classes, but that never stopped him from being a mentor to me and anyone else."
Arionne Nettles is a culture reporter and a lecturer at Northwestern University's Medill School of Journalism, Media, Integrated Marketing Communications. Before joining Medill, Nettles worked as a digital producer at Chicago's NPR station, WBEZ, where she ran the daily digital desk and a multiplatform editor at The Associated Press where she edited stories for AP's 14-state central region, breaking news online and on social platforms. She also worked as digital managing editor of the Chicago Defender, one of the nation's oldest black newspapers. Nettles obtained bachelor and master of business administration degrees from Florida A&M University and a master of science in journalism degree from Medill.
Nadra
Nittle
Education Journalist
The 19th News
"The teacher who most inspires me is my husband, Anthony Nittle. An English teacher, he has worked for the Los Angeles Unified School District for 20 years. His dedication to his students and the seriousness with which he takes his job is a constant inspiration. Throughout his career, he has intentionally worked at schools with underprivileged youth navigating a number of challenges. "
Nadra Nittle is a Los Angeles-based journalist. She is the education reporter for The 19th News. Her work has appeared in Vox, The Guardian, NBC News, Business Insider, The Atlantic and more. She is the author of Toni Morrison's Spiritual Vision: Faith, Folktales, and Feminism in Her Life and Literature
Meg
Nocero
Award-winning Author

"While many teachers have impacted my life, my Spanish teacher, the late Roberta Turner, first saw that I had a gift for languages. She recognized my passion and encouraged me to step out of my comfort zone. Because she inspired me, I overcame my insecurities and believed in myself. As a result, I excelled in high school Spanish competitions, lived in Colombia, South America, on a summer exchange, and majored in Romance Languages at Boston College. I now speak Spanish and Italian fluently and am conversational in French. And, after publishing my first book, The Magical Guide to Bliss, I know she would have been proud of me as my first national television interview was entirely in Spanish on CNN Español. For her positive impact on my life, I am eternally grateful."
Meg Nocero, a magical manifester, is the president of Butterflies & Bliss LLC and SHINE Networking, Inc. She is a former federal prosecutor, an inspirational speaker, a transformational coach, and the award-winning author of The Magical Guide to Bliss: Daily Keys to Unlock Your Dreams, Spirit & Inner Bliss, Sparkle & Shine: 108 MANTRAs to Brighten Your Day and Lighten Your Way and Butterfly Awakens: A Memoir of Transformation Through Grief. After she was brought on stage in Miami with Oprah Winfrey in 2014, she was inspired to manifest the life of her dreams. She founded Butterflies & Bliss LLC and SHINE Networking Inc., a nonprofit that provides educational scholarships to young innovative leaders in her community. She holds a BA in Spanish from Boston College, an MA in International Affairs from the University of Miami, a JD from St. Thomas University School of Law, and a Certificate in Happiness Studies with the Happiness Studies Academy. She is a Love Button Global Movement Ambassador and appeared on CNN Español, BookCon live, and other notable national, international podcasts and online media, such as MSNBC, CBS, Boston Herald, and the Chicago Tribune. She hosts her own YouTube channel and a podcast called Manifesting with Meg: Conversations with Extraordinary People.
Susie
Orman Schnall
Award-winning Author

"During college, one of my English professors, Al Filreis, did something during our Modern American Literature that changed the way I looked at myself as a writer. The class assignments were position papers, and Professor Filreis would read several of his favorites to the whole class after we finished each book. I never imagined he'd read one of mine, and I was overwhelmed with pride the day he did. The assigned book was Philadelphia Fire by John Edgar Wideman. I had written a traditional paper but at the last minute, decided to turn in a different paper instead. It was a risk because I broke the rules of the assignment and instead wrote my paper in the voice of the main character, Cudjoe. Professor Filreis' validation and acknowledgment of my writing in front of my peers made me believe in myself as a writer and also showed me that being creative and veering outside of the constraints of the expected can sometimes pay off. I'm still in touch with him, and have told him how greatly his choice that day impacted me."
Susie Orman Schnall's most recent novel We Came Here to Shine is historical fiction set at the 1939 NY World's Fair. She's also the author of three other novels: The Subway Girls (about the historic NYC Miss Subways contest), The Balance Project (about work-life balance), and On Grace (about turning 40). Her writing has appeared in numerous publications including The New York Times, HuffPost, PopSugar, Writer's Digest, Harper's Bazaar, and Glamour; and she is also a frequent speaker at women's groups, corporations, libraries, bookstores, and book clubs. Susie grew up in Los Angeles, graduated from the University of Pennsylvania, and now lives in New York with her husband and their three teenage sons.
Steve
Padilla
Column One Editor
Los Angeles Times
"My eighth grade English teacher awarded prizes — bookmarks and other trinkets — if we read a certain number of pages. Mrs. Wood learned that I had written a humorous essay (trust me, I was funny back then) in the manner of Richard Armour, a humorist and poet who, sadly, probably isn't widely read anymore. I found him hilarious. Mrs. Wood reproduced the essay and annnounced that my classmates could get page credit by reading it. The piece was no "Call of the Wild" — one book I remember from that year — but it counted as reading. Mrs. Wood had launched a writer. "
Steve Padilla is editor of the Times' showcase Column One feature and director of Metpro, the paper's training fellowship. A 30-year Times veteran, he has spent most of his career at the paper as an editor, supervising just about anything -- local news, state news, higher education, politics and religion. He now works with correspondents sprinkled around the country and overseas. A specialist in narratives, he also serves as a writing coach and lectures frequently on writing technique. He also was a reporter at the San Diego Union and founding editor of Hispanic Link Weekly Report, a Washington-based newsletter on Latino affairs.
Sydney
Page
Journalist
The Washington Post
"Although countless teachers over the years have left a lasting impression on my life, my sixth-grade science teacher, Ms. Chadwick, single-handedly shaped the course of my career. Science was never my strong suit (and she knew that), but after a presentation I gave on the Venus flytrap, she approached me and asked: "have you ever thought about becoming a journalist?" That was the spark that started it all."
Sydney Page is a reporter who writes for The Washington Post's Inspired Life section, a collection of stories about humanity. She has been a contributor to The Post since 2018, and has written for the Health section and The Lily. Before joining The Post, Sydney was a writer and video producer at CTV National News and an editor at a Canadian news startup called the Bullet.
Anna
Quindlen
Author, Journalist, and Pulitzer Prize-winning Columnist

"Mother Mary Ephrem, my eighth grade nun; Jeanette Ritzenthaler, my English teacher my senior year in high school; Catharine Stimpson, my major advisor at Barnard: I believe teachers, particularly those three, made me dare to pursue a life as a writer."
Anna Quindlen is a writer whose work has appeared on fiction, nonfiction and self-help bestseller lists.  While a columnist for the New York Times, where she won the Pulitzer Prize, and later writing the Last Word for Newsweek magazine, some of her most impassioned work was about the essential role of teachers in our society.  Mother Mary Ephrem, her eighth grade nun; Jeanette Ritzenthaler, her English teacher her senior year in high school; Catharine Stimpson, her major advisor at Barnard: she believes teachers, particularly those three, made her dare to pursue a life as a writer.  (In her latest novel, "Miller's Valley," the life of her protagonist is changed forever through the intercession of a teacher.)  The power of teaching, and teachers, was only reinforced for her by spending time in the classroom of Elyathamby Vignarajah, who at age 81 is still teaching high school physics.
Jill
Santopolo
Bestselling Author

"One of the teachers who changed my life was my first grade teacher, Mrs. Hall. She recognized how much I loved books and telling stories, so let me spend my free time in the classroom writing my own. She praised everything I wrote, from a sequel to the movie Grease to a story about our class getting turned into Aliens, to a mystery about missing basketball hoops in our school's auditorium. Her encouragement and support kept me writing, not just that school year, but for my entire life."
Jill Santopolo is the author of the newly-released and nationally bestselling novel More Than Words and the nationally and internationally bestselling novel The Light We Lost, which was a Reese Witherspoon Book Club pick, has been translated into more than 35 languages, and has hit the New York Times, USA Today, Wall Street Journal and Apple bestseller lists. She is also the author of the Alec Flint Mysteries, the Sparkle Spa series, and the Follow Your Heart books. She is the associate publisher of Philomel Books, an imprint of Penguin Young Readers Group, where she has edited many award-winning, and best-selling books including the #1 New York Times bestsellers Girling Up by Mayim Bialik, She Persisted by Chelsea Clinton and Alexandra Boiger, Just Ask! Be Different, Be Brave, Be You by Justice Sonia Sotomayor and Rafael Lopez, and Superheroes Are Everywhere by Senator Kamala Harris and Mechal Roe. Jill has worked as an MFA thesis advisor at The New School and was on the faculty of the Columbia Publishing Course. She was also formerly an adjunct professor at McDaniel College, where she helped develop the curriculum for their certificate program in Writing for Children. Jill has traveled all over the U.S.—and to Canada and Europe—to speak about writing and storytelling. She lives in New York City and Washington, DC.
Laura
Scalzo
Author

"The teacher who profoundly influenced my life is Susan Shreve, a gifted and prolific novelist and former professor at George Mason University. I met her in my mid-fifties and outside of the classroom. I am forever grateful for her kindness, encouragement, humor, and above all, her willingness to take me seriously as a writer when I had started on that path so late in life. "
Laura Scalzo is the author of two novels, The Speed of Light in Air, Water, and Glass (2018), praised as "lyrical and insightful," and American Arcadia (5/2/23), "a gorgeous riff of a New York City novel." Her shorter work has appeared in various literary magazines including Had, Ellipsis Zine, Reflex Fiction, and the Grace & Gravity Series. She is a 2023 Chautauqua Writer-in-Residence. She lives in Washington, DC. Find out more about her at laurascalzo.com.
Jody
Serrano
Journalist
Gizmodo
"When I was in high school, my senior English teacher, Ms. McKenzie told me something that would change my life: "Writers have the ability to create true impact, to create something that no one else can." Before that moment, I had never thought of writing that way. Once I heard those words, I became inspired. I was full of words, and I wanted to use them to create something that wasn't there before. Ms. McKenzie didn't make it easy. She filled my essays with red ink, but she taught me to never give up, that I could get better if I tried. I originally planned to study nursing, but she inspired me to study journalism. To this day, I always remember her whenever I'm stuck on a piece or on a phrase. In a way, she helps me finish."
Jody Serrano is a writer specialized in science and technology for Gizmodo. She began her career in Texas, where she worked for some of the biggest media organizations in the state, including the Austin American-Statesman, The Texas Tribune and KUT. She became interested in technology while working at POLITICO in Washington, D.C., where she wrote about social media and the FCC, among others. In recent years, Jody has worked in both English and Spanish. She spent years working at Gizmodo en Español, Gizmodo's Spanish language vertical, covering international industry news. Jody has a Master's in Management from IE Business School in Madrid. She also has a Bachelor's in Journalism and Bachelor's in Hispanic Studies from the University of Texas at Austin.
Matt
Skenazy
Senior Editor
Outside Magazine
"Yolie Diego was a Spanish teacher at my high school and her husband Dennis was my soccer coach. Their son is one of my best friends so I spent a lot of time at their house. Yolie taught me more Spanish over dinners then I ever learned in a classroom. Dennis, over years and years as my coach, taught me what hard work felt like, and that it was always worth the effort."
Matt Skenazy is a Senior Editor at Outside magazine, where he has worked since 2012. He lives in Santa Fe, New Mexico.
Patty
Talahongva
Journalist

"My mother was my first teacher and even though her first language was Hopi and she didn't go to college until she was in her 40s, she earned her degree in English and Art History. She taught high school English for many years. Before that, she taught me to love to read books and that led to a love for writing. I had pen pals across the country as a young person. It's not surprising to me that I became a journalist. My mother still kicks my butt in a game of Scrabble! When my mother was a teacher's aide, she recognized the brilliance of a teacher she assisted. At her request I was transferred to his class and he became the teacher who made a lasting impression on me. Larry Austin taught an English course that went far beyond the simple description. He incorporated English lessons that would make us IRAs, Independent Responsible Adults. He became my favorite teacher because he taught us basic life lessons disguised as English assignments. "
Patty Talahongva is Hopi. She comes from the villages of Walpi and Sitstomovi on First Mesa in what is now known as northeastern Arizona. Her clan is Corn. She is an award winning journalist and her work is in several museums including the Heard Museum in Phoenix, AZ and the Penn Museum in Philadelphia. She produced and directed a documentary on American Indian Code Talkers in WWII for the Smithsonian's National Museum of the American Indian, as part of a traveling exhibition. She is currently writing a book about her family's experience at the Phoenix Indian School which was one of many boarding schools under the federal Boarding School Policy. These schools were meant to abolish Native American cultures, languages and religions and assimilate them into European-American society. Patty also attended Phoenix Indian and started her career as a journalist while still a student. She wrote stories about her school for the Teen Gazette, an insert to the evening paper, The Phoenix Gazette. Her book, co-written with Heather Cabot, will be published by Legacy Lit, an imprint of Hachette Book Group in 2025. She is also working on an investigative documentary for the PBS program Frontline
Holly
Thompson
Emmy Award-winning Journalist and TV News Anchor

"One of my favorite teachers was college professor Dr. Al Moffett. I changed my major from business/finance to broadcasting after my first meeting with this teacher who opened my eyes to the world of television journalism. Dr. Moffett sparked the flame that inspired me to pursue my passion for telling people's stories."
Holly Thompson is a nine-time Emmy Award and multiple Associated Press Award winning journalist who co-anchors the WSMV-NBC morning show "News 4 Today" and hosts "News 4 at Noon" in Nashville, Tennessee.   Accolades include her coverage of "Operation Tennessee Waltz"—political corruption among Tennessee public officials, Middle Tennessee's 1,000 year flood that killed 26 people and left nearly 11,000 properties damaged or destroyed, the Gaylord Opryland Resort and Convention Center explosion, Tennessee tornado outbreaks, and midstate flash flooding.  Holly speaks to dozens of organizations throughout the year and is a motivational speaker for various business groups and Christian events—often sharing her "Sisterhood—We Need Each Other" program.  Holly graduated with Distinction of University Honors from Middle Tennessee State University serving as a Student Ambassador during her years there and attended the Institute on Political Journalism at Georgetown University while in Washington, DC.  She is the spokesperson for the Tennessee Breast Cancer Coalition and works with Begin Anew of Middle Tennessee.  Holly and her husband teach Sunday school in Hendersonville, Tennessee and are often on the road with their two boys for travel soccer state and regional games.
Shaun
Waterman
Journalist
POLITICO
"There were so many excellent teachers at Haberdasher Aske's, my south London boys' high school, that it is invidious to single one out. But it is also easy. Dermot Poston was a first-rate English teacher who taught me the importance of discipline in language and of the traditional canon in literature. As head of the Literary and Debating Society — the beloved "Lit & Deb" — he was also the man who showed me how to stand up for one's own opinions and argue fiercely, but with civility and respect for one's opponent. Most of all, as a world-weary Tory who exhibited almost infinite patience with a fiery teenage leftist, he inculcated by example the importance of keeping an open mind."
Shaun Waterman is an award-winning journalist who has worked for the BBC, United Press International and POLITICO. 
H
e got his start in journalism as a freelance contributor t
o 
the investigative magazine Private Eye
 in London
, and joined the BBC
 through its prestigious news trainee program in 1993. 
After six years
, he was appointed to run the BBC's radio news desk in Washington, providing round-the-clock 
coverage
 from all over both American continents for the corporation's six radio networks.
Shaun became UPI's Homeland and National Security Editor shortly after Sept. 11, 2001. His reporting on the Sept. 11 Commission and the tortuous process by which some of its recommendations finally became law earned him a "Dateline Washington" award from the Society of Professional Journalists.
 He went on to write about defense, foreign affairs and terrorism for the Washington Times, and to author a major report on cybersecurity for critical infrastructure at the Centre for Strategic and International Studies. 
In the past four years, Shaun has launched two of the best-respected and most widely read DC daily cybersecurity newsletters — POLITICO Pro's Morning Cybersecurity and Scoop News Group's CyberScoop.
Shaun, who is British, has a master's degree in social and political sciences from King's College, Cambridge. He is married and lives in Washington, DC with his wife and three American sons, Miles, Harry and Peter.
Walter Ray
Watson
Senior Producer
NPR News
"My folks grew up in racially segregated Texas and Louisiana. They raised me and my brothers in Chicago with hopes for better opportunities. We went to a mix of public, private and Catholic schools. I got to attend second grade at the same elementary school and experience the same tightly knit black community that inspired Daddy in Waco, Texas. Some of my former classmates became educators, vibrant shapers of young minds, including the librarian, some teachers, and the school's principal. My parents tag teamed our growth. Daddy worked hard, caught up with his three boys' nights and weekends. He became a lifelong educator, beginning as a teacher in Chicago public schools, a Catholic high school principal and later as superintendent in a predominantly black school district suburban Pittsburgh. My mother stayed home and gave us real life civics lessons, like taking us to the polling place on Election Day. She also took us to the city's museums, movies and parks. She read to us until we could read aloud and for ourselves. There was never a day when she didn't engage our imaginations and creativity. Of course, she hung up our artworks at home on the refrigerator and other prominent gallery spaces. They both ignited the curiosity I have for people and the world today. "
Walter Ray Watson has produced news stories, features and specials for more than three decades with NPR. He launched a podcast for NPR's Code Switch unit that explores race, identity and culture that continues to thrive today. He previously produced the weekend broadcasts of NPR's All Things Considered. Watson is recipient of a Peabody Award, and several Salute to Excellence Awards from the National Association of Black Journalists, among other honors. He earned his Bachelor of Arts in English writing from the University of Pittsburgh and was a 2008 Nieman Fellow at Harvard University.
Become a Contributor
Can you help us tell the story of an exceptional teacher?
Honored is always seeking talented writers to partner with us.
Get In Touch