March 2018 Honoree
Qiuhong Zhang
with her student, Diego Diaz
Notre Dame Academy, Green Bay, Wisconsin
story by: Amy Chua, Author and Professor at Yale Law School
You can't just push a student to succeed; they need to enjoy the process. Every student is different, everyone learns in a different way. The challenge is to find out what they like and how to motivate them to keep it interesting.
---
Qiuhong Zhang
Over the course of a teaching career that has spanned three countries and more than two decades, Qiuhong Zhang has tried to instill in her students one simple lesson: "I want them to know that the world is so big," she said. "There are so many beautiful things everywhere."
Even as a young child growing up in Changchun, the capital of the Jilin Province in China, Qiuhong helped other elementary students with their homework. "My mother used to say I was born to be a teacher," she said. While studying English in high school, Qiuhong had the revelation that would become the foundation of her career: "Learning another language made me open my mind to see the world from different views," she said.
After earning a graduate degree in Shanghai, Qiuhong moved back to her hometown to teach as a professor of International Business and Cross-Cultural Communication for eight years. Her husband, an engineer, then found a job overseas; the family left China, but Qiuhong ensured that her young daughter stayed connected to their family's Chinese heritage by continuing to teach her Mandarin even after they had moved abroad.
The Zhang family moved from Montreal to Michigan, and finally, to Green Bay. Only a few other Chinese families lived in the area, and most people in her new community knew little about her home country. She got a job as a middle school Mandarin teacher at Wisconsin International School (WIS), where she taught her students Mandarin within the broader context of Chinese culture. Her lessons encompassed not only grammar, but also the finer points of Chinese tea ("there are so many kinds – green, black, red – and also the tools and the importance of presentation") and the legends – usually involving a moon goddess and a jade rabbit – behind the mooncakes eaten during the Mid-Autumn Festival. "I see myself as a cultural ambassador," she said. "I want to show American students the beauty of an Asian language and ancient culture."  
Like Qiuhong, sixth-grader Diego Diaz was an immigrant, having arrived in Green Bay from Mexico City when he was two years old. His parents had become increasingly uneasy about the political climate in Mexico, and when his father was offered a job in Wisconsin, the family relocated. According to family lore, the first thing that Diego said upon arrival was, "We're finally in Green Bay, and it smells like cows!"
Diego spoke no English, and his parents enrolled him in an English-speaking preschool to immerse him in the language. "I was so terrified of everyone speaking in another language that I cried the entire day. When I got back home, I locked myself in my room and wouldn't speak to my parents because I was so mad at them for sending me," Diego remembered. Within a month, however, Diego began making friends; by the end of the year, he was speaking to his parents primarily in English, just as they had hoped.
Learning a foreign language is more than just memorizing vocabulary and grammar. "It's really about breaking down barriers between countries," Diego said.
---
Diego's parents subsequently enrolled him at WIS, and when the students were given a choice between Spanish and Mandarin in the sixth grade, Diego decided to once again immerse himself in a new language. "I wanted to challenge myself, to get out of my comfort zone," he said. Diego's curiosity and attentiveness soon caught the attention of his new Mandarin teacher, Mrs. Zhang. "I remember how excited and friendly he was. He was interested in everything I shared," she remembered.
Qiuhong's passion for teaching catalyzed Diego's passion to learn. Over the next two years, Qiuhong and Diego spent countless hours in and out of the classroom as Qiuhong patiently imparted the complexities of Mandarin.  They sang Chinese songs, recited ancient poems, and performed plays entirely in Chinese. "It was so inspiring to teach him," she said. "He was so curious about an entirely new culture, and he absorbed everything instantly."   
In the classroom, Qiuhong works hard to make her lessons exciting. "You can't just push a student to succeed; they need to enjoy the process," she said.  "Every student is different, everyone learns in a different way.  The challenge is to find out what they like and how to motivate them to keep it interesting." Qiuhong utilizes music, games, and real-life applications of the language to teach her students. "She would go out of her way to teach us through hands-on activities," Diego said. To engage the students in vocabulary, she taught her students the Chinese words for the five flavors – salty, spicy, sour, sweet, bitter – through a combination of taste tests, flashcards, and cooking, even inviting her students to her home to show them how to make dumplings. She taught her students calligraphy and connected them with pen pals in China so that they could make friends on the other side of the world as they learned to write Chinese characters.
Diego was a quick study, and he credited Qiuhong with his rapid progress. "She's a strict teacher. She gives a lot of homework, and she expects a lot from you," Diego admitted. Her stringent standards, however, were always based upon a fundamental compassion and respect for her students: "She makes you feel like she's not just your teacher or your mentor, but your partner. She was always there for each of her students." Diego recalled asking Qiuhong about a math project with which he was struggling. "And she said, 'Okay, well, let's sit down, let's look at your math project,' and she took me through it. She's not only a teacher, but a friend."
In the spring of his eighth grade year, Diego's study with Qiuhong culminated in a class trip to China that was one of the most exciting and eye-opening experiences of his young life. When two local girls approached him on the street in Beijing, he spoke to them in fluent Mandarin. "They were so shocked!" Qiuhong laughed. Upon their return to Green Bay, Diego and the other students presented what they had seen and learned in China in a school-wide assembly; Diego described for the audience the Forbidden City and its magnificent scale, storied history, and breathtaking marble rooms.
A few months later, Diego graduated from WIS and enrolled at Notre Dame Academy for high school. Notre Dame didn't have a Mandarin program, and Diego asked Qiuhong to continue tutoring him while he lobbied the administration to start a program. "I joked with the administration that they should convince Ms. Zhang to teach at Notre Dame," Diego said. Qiuhong, however, was devoted to her students at WIS, and by the end of Diego's freshman year, plans for a Mandarin program at Notre Dame had stalled.
While visiting family in China that summer, Qiuhong was stunned to receive an email one afternoon addressed to all WIS staff and families announcing that the school was closing permanently, effective immediately. The school had fallen into serious debt, and everything, down to the classroom supplies, would be sold at auction. The entire school community was in shock. Qiuhong was devastated to be so abruptly separated from her students, the families of whom were sending her a flurry of concerned messages about continuing their children's Mandarin education. At the same time, she also began receiving emails from other schools about teaching opportunities. One of those schools was Notre Dame Academy; the school's former principal later recalled that as news of WIS's closing spread in Green Bay, he got calls from several families telling him "to get Mrs. Zhang and do it quickly." Though two other schools also approached her, Qiuhong was drawn to Notre Dame, where Diego and several of her former WIS students were studying. "My thought was, 'It's fate. I will be able continue to teach my students,'" she said.  
She helped me become a more open-minded person. I have been able to grasp a deeper understanding of Chinese culture, but she also taught me to be appreciative of all cultures around the world.
---
Diego Diaz
Qiuhong interviewed for the position over the phone while still in China; when she was offered the job, she accepted immediately. "We were ecstatic to have her back with us," Diego said. As Qiuhong walked into the classroom on her first day at Notre Dame, the students gave her a standing ovation. At her new school, Qiuhong built a successful Mandarin program that has become wildly popular among students, and Diego founded a Chinese Club, led by students and supported by Qiuhong. Before long, it was one of the most popular student organizations on campus, known for its fiercely competitive annual ping pong tournament. The club grew to 56 members by its second year, 94 by the third year, and now, in its fourth year, more than 100 students have joined.
Qiuhong's teaching has continued to reverberate in Diego's life after his graduation from Notre Dame in the spring of 2017. "She helped me become a more open-minded person," Diego said. "I have been able to grasp a deeper understanding of Chinese culture, but she also taught me to be appreciative of all cultures around the world." Diego now attends George Washington University in Washington, DC, where he majors in International Affairs with a concentration in Contemporary Cultures and Societies. He continues to study Mandarin, and in his freshman fall had completed junior-level courses.
Diego's academic career has been a testament to Qiuhong's belief that learning foreign languages is more than just memorizing vocabulary and grammar. "It's really about breaking down barriers between countries," he said. And that, of course, is what Qiuhong sought to teach Diego and her students all along: to be, as was her classroom motto, "Open to the future, open to the world."
Photography by Corey Wilson
Stories you may like
---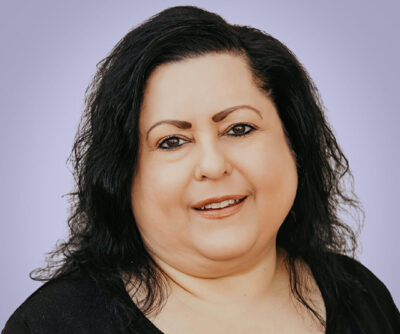 Dana
Johnson
The Good Shepherd Lutheran Day School
Midwest City, OK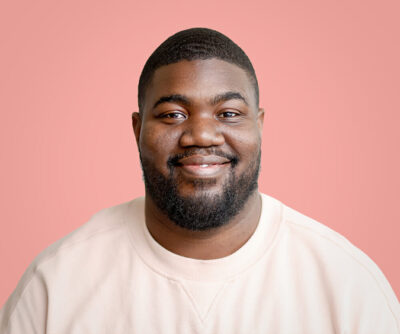 Alexander
Blue
Woodmoor Elementary School
Baltimore, MD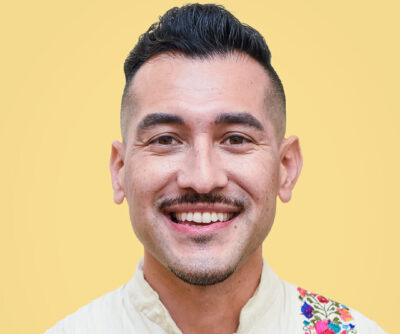 Isai
German
Brawerman Elementary School East
Los Angeles, CA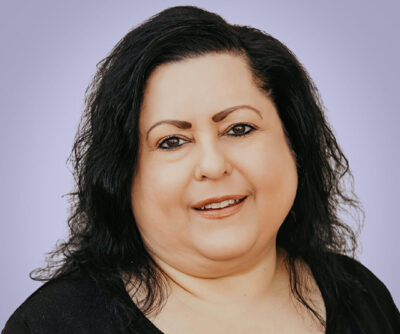 Dana
Johnson
The Good Shepherd Lutheran Day School
Midwest City, OK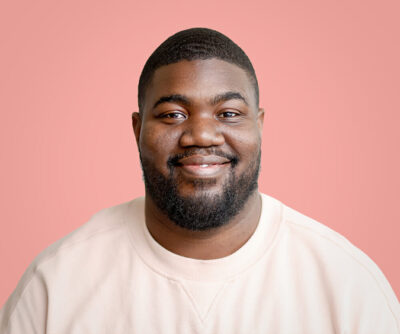 Alexander
Blue
Woodmoor Elementary School
Baltimore, MD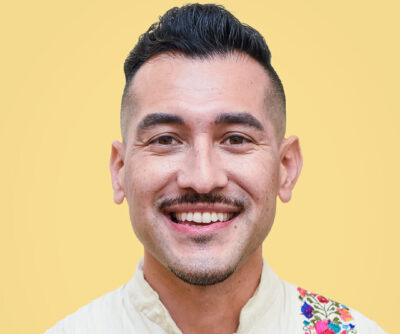 Isai
German
Brawerman Elementary School East
Los Angeles, CA