January 2018 Honoree
Monique Castro
with her student, Caitlin
Rocketship Fuerza Community Prep, San Jose, California
story by: Steve Drummond, Executive Producer, NPR News
"Science is not a boy's game, it's not a girl's game. It's everyone's game. It's about where we are and where we're going."
---
Monique Castro quoting NASA ambassador Nichelle Nichols
It was early in the school year, the very first of her teaching career, that Monique Castro noticed a problem.
She was teaching math to kindergarteners at a charter school in San Jose, California. And there was this one little girl, Caitlin Aceves Bolanos. At age 5, Caitlin was in the crucial early stages of her school career, and the young teacher noticed that she wasn't saying much. Hardly anything in those first few weeks.
The class was learning how to count to 100, and Monique could tell that Caitlin was figuring things out and understanding the material. But she wasn't opening up…talking about it, asking questions. "She was very, very shy, really quiet…timid," the teacher recalls. "I would tell her mom, 'I wish she'd speak up more, because I know she knows it.'"
And Monique knew that she needed to do something about it. She's well aware of the troubling statistics about girls in math and science. She knows the importance of making girls feel comfortable and confident in the STEM subjects at an early age, and how the failure to address this early on only grows worse as girls progress through their education.
Monique often quotes NASA ambassador Nichelle Nichols: "Science is not a boy's game, it's not a girl's game. It's everyone's game. It's about where we are and where we're going."
But on a personal level, too, Monique knew exactly what it's like to be labeled an underachiever and how corrosive that can be in a young person's life. She grew up in a single-parent household not far from San Jose, and she recalls those yearly parent-teacher conferences. "They'd say, 'Your child's a little bit behind.' And my mom would say, 'I'm trying.' But finding the balance between work, household chores, and getting two kids in and out the door, that can be difficult."
And so, Monique says, "I somehow fell short every year a little bit." By the time she entered high school, the message had sunk in. "During senior year," she says, "my high school guidance counselor told me I shouldn't bother applying to college. My GPA wouldn't allow me to get in anyplace." But Monique did apply. And she was accepted to UC Santa Cruz, but still "I went off with that kind of mentality: 'You're going because your mother told you to. But you're not good enough.'"
Somehow during her college years, that started to change. That message, that she wasn't good enough? "I found that not to be true."
As she neared college graduation, Monique realized she actually enjoyed being in the classroom. "I thought, 'School's great! I'm not done going to school.'" And since she'd been through so many educational challenges herself, "I decided that teaching would be the best avenue – I could offer that back to others." So she kept going. She earned her teaching credential at National Hispanic University in San Jose, and in 2013 her master's in education at Santa Clara University.
"Ms. Castro taught us to grow our brains and grow up to be mathematicians."
---
Caitlin Aceves Bolanos
All of which led, in the summer of 2014, to that first teaching job at Rocketship Fuerza Community Prep school in San Jose, part of a nonprofit network of charter schools. One of the things Monique liked about Rocketship was the focus on the family. "I learned a lot about the importance of it being a family and a school responsibility to help the student succeed," she says. "I had gone through a lot of my teacher training thinking it's just me. I'm the teacher, it's just my job. Rocketship opened my eyes to bringing in the families as another piece of that."
And so Monique kept in regular communication with Caitlin's mom. When they talked about Caitlin, Monique kept saying, "I wish she would speak up more." Caitlin, she remembers, "was happy to be at school, but she was definitely shy and a little bit nervous. She relied on the same routine every day. She knew exactly what we were doing, and that comforted her. And when her mom would pick her up, there was that huge, relieved grin that her mom was there."
But Monique kept working at it, nudging, suggesting. Being patient. She wanted to see Caitlin blossom in other ways beyond academics. "I always wanted more from her. To grow out of her shell and make friends and interact with her peers and not just be the shy girl."
And then one day, it happened: Caitlin asked a question in class. And then another, and another. And it wasn't just the math stuff. All kinds of questions: "What do you like to eat, Ms. Castro? Who are your friends?" Monique couldn't wait to tell Caitlin's mom when she showed up to pick up her daughter from school. "At dismissal time, I said, 'You won't believe what happened. Caitlin spoke up today.'" Her mom was ecstatic, Monique says with a smile. "You could see the relief on her face of Caitlin finally being comfortable in school."
From that day on, Monique and Caitlin talked every day. About everything. "She would tell me about her little brother, Nicholas. 'I count to him. I read to him.'" And she shared some very exciting news about her family: her mother was pregnant. "We really got to bond over that," Monique recalls. "She would tell me, 'My mommy has a baby in her stomach.'" The conversations brought the two closer, and Caitlin, now a third-grader, learned to trust and even have fun with Monique, whom she describes as "funny and nice and very kind to her students."
Monique saw so much of herself in Caitlin, "even down to her daily appearance. Caitlin always has long hair. Her mom would braid it in a single braid. My mom would do that with me: long hair, one braid, and then out the door." One day that year, Monique wore her hair down, "I think for picture day or something." Pretty soon, "Caitlin decided she wanted to wear her hair down to school."
But it was, of course, more than just the hair. Monique could see herself in the shyness, the reluctance. "When I was younger, I didn't have a ton of friends," she says. And so that had been a part of her work from the start – asking other kids, for example, to go and play with Caitlin. "Seeing her come out of her shell, I felt like, 'Oh, I've done it!'" By the end of the school year, Caitlin ended up as one of the top-performing students in the class, with a particular affinity for math.
"Seeing her come out of her shell, I felt like, 'Oh, I've done it!'"
---
Monique Castro
Monique wants all girls, especially those in underserved communities, to have experience – and more than that, confidence – in STEM subjects. She helped organize STEM-focused field trips to eBay and Salesforce to introduce elementary-aged girls to women role models in STEM through the Techbridge program, a community organization with a mission to inspire girls in underserved communities to discover a passion for STEM. Every week, girls in the program meet for several hours to work on engineering projects, including a gumdrop tower project in which the girls built towers out of toothpicks and gumdrop candies. They developed hypotheses, and then tested and retested them to determine which type of construction was the sturdiest.
Projects like these gave the girls new skills, but also new dreams for their futures. As Caitlin, now a third-grader, says, "Ms. Castro taught us to grow our brains and grow up to be mathematicians."
Photography by Todd Tankersley
Stories you may like
---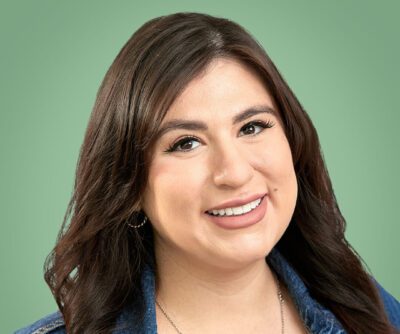 Yaritza
Sifuentes
C.E. King High School
Houston, TX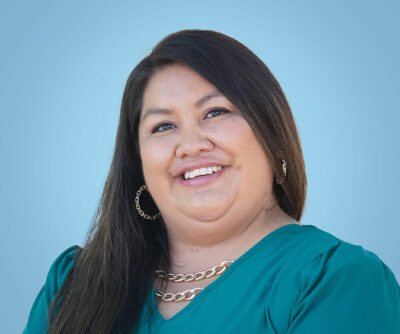 Kristy
Pahvahtyah
Pueblo Gardens PreK-8 School
Tucson, AZ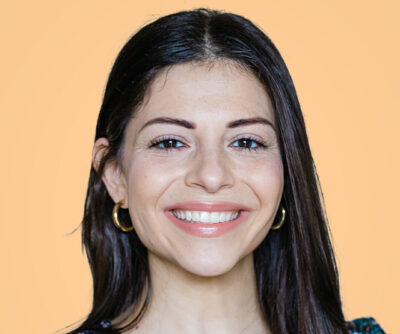 Gahl
Amitay
Elsmere Elementary School
Delmar, NY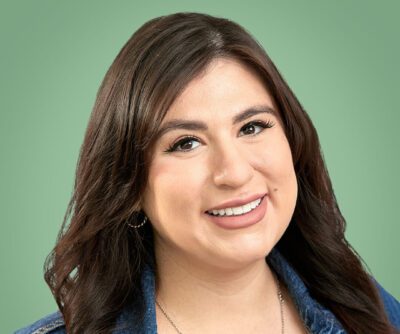 Yaritza
Sifuentes
C.E. King High School
Houston, TX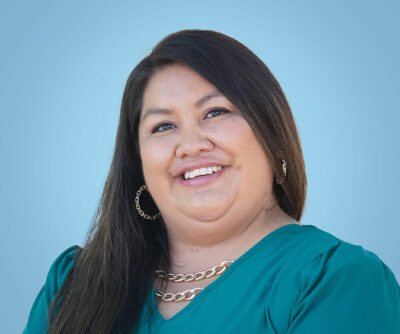 Kristy
Pahvahtyah
Pueblo Gardens PreK-8 School
Tucson, AZ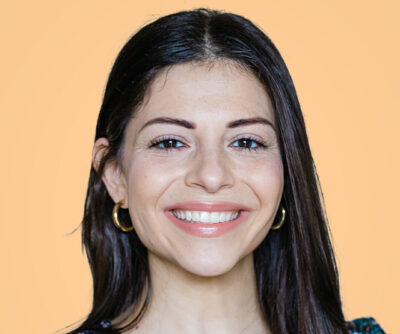 Gahl
Amitay
Elsmere Elementary School
Delmar, NY