October 2018 Honoree
Marc Kimmerly
with his student, Gabriel Grover
Odessa-Montour Central School, Odessa, New York
story by: Shaun Waterman, Journalist, POLITICO
"Right away, I was made to feel welcome and supported. It was like he made it his personal business to be sure that my transition went well, which made a tremendous difference for me."
---
Gabriel Grover
Marc Kimmerly never planned to teach in Odessa, a hamlet of 600 souls, nestled among the apple orchards and vineyards in the hills of the Finger Lakes region in central New York state. He arrived there in 2013, married a fellow teacher in 2016, and last month moved his new family into into a home that they had helped to build, just outside the village.
Odessa was also where he met Gabriel Grover, the pupil who nominated him for the Honored award. But he never meant to end up here, in what Gabriel calls "a sleepy little town" with one stop light.
When he graduated from the College of Saint Rose, a small private university in Albany, in 2001, Kimmerly "knew that teaching in a suburban school was not for me."
"I wanted the challenge" of teaching in an inner city school, he said. At a job fair in Brooklyn, he applied for a position at George Washington High School — a storied, century-old educational institution in the multi-ethnic Washington Heights neighborhood of upper Manhattan, now the center of the city's Dominican community. The school's alumni include actor and activist Harry Belafonte, former Federal Reserve Chairman Alan Greenspan, and baseball legend Manny Rodriguez.
Teaching there, Kimmerly said, was tough but rewarding work. "It was a difficult job. Class sizes were astronomical, you had 35 kids in a class. You'd have kids sitting on the radiators [because there weren't enough desks]. There was a lack of resources." He paused. "But it made me a better teacher."
Kimmerly called it "The best step I could've taken. I was young, 21 years old. NYC was an amazing experience for me," he concluded.
Marc Kimmerly and his student, Gabriel Grover.
But after nearly a dozen years teaching in Manhattan, the financial realities of life in one of the most expensive cities in the world began to set in.  "You start to realize as you get older that teachers don't make huge salaries, and you're not going to be a homeowner," he said. "You start to see the big picture that financially [teaching in Manhattan] wasn't going to make sense."
Through a friend he heard of a vacancy at a high school in Trumansburg, a district neighboring Odessa. "It was a very progressive district," Kimmerly said of Trumansburg — and it had resources: Every student was given an iPad. They hired him in 2012.
But after just a year and a half, the school district suffered a budget crisis. "Because I was the last person hired … they axed my position," he said. So when he heard about an open position teaching history and civics at junior high in neighboring Odessa, he applied immediately. "I was lucky enough to get chosen," he said.
Teaching in Odessa, at a combined junior and senior high school that graduates a class of about 50 each year, couldn't have been more different from New York City.
"They are absolutely opposite ends of the spectrum," Kimmerly said. George Washington had 3000 students and 250 teachers. "We had metal detectors and security guards. Gang violence was an issue," and many of the students got free meals because of their parents' low income.
"In Manhattan, most of the kids walked to school or took the subway," a far cry from the "very rural" environment of Odessa — a community that grew up around a grist mill built in 1801.
"People here do country things, make maple syrup, go fishing, heat their home with firewood … It's a very small community, very tight knit, very conservative."
"All kids can learn; they just have to be exposed to the material in a way that interests them and that means something to them. That's what engages the students."
---
Marc Kimmerly
Despite the huge differences, Kimmerly said that the expectations on him as a teacher and "the real heart of [the way I teach] hasn't changed much" with the move upstate. His educational philosophy remains centered on engagement.
"All kids can learn; they just have to be exposed to the material in a way that interests them and that means something to them … That's what engages the students," he said.
There are "very extreme differences in the environment" between Manhattan and Odessa, he acknowledged, "But if you look past that, it's not really different … I mean, kids are kids — it doesn't matter where they are."
The curriculum, he said,  is "grounded in historical documents," and students have to demonstrate their understanding and ability to interpret them. "I just try to diversify things to keep them interested," he said, citing podcasts and other Internet-based resources offered by educational publishers.
"You have to use the amazing resources that we have, not just the textbook," he said. "You have to make history come alive."
And he does. "He's a fantastic teacher who makes his lessons interesting and fun," said Gabriel.
As an example, he cites the every-two-years visit to Odessa by a troupe of Civil War reenactors, who set up encampments on the school playing fields. The visit gives the students there and at the neighboring elementary school a chance to experience history up close — including an 1840's howitzer which the reenactors fire off every so often — "without a projectile in it, obviously," Kimmerly added.
Kimmerly met Gabe, as everyone calls him, in his third year teaching. Gabe was then a 7th grader returning to public school after being homeschooled for two years, and the two "connected immediately," Kimmerly recalled. Gabe was "a stand-out from the start … He was not only motivated, but he had the capability. You get one or two Gabriels a year if you're lucky," he joked.
"He was just really, really kind."
---
Gabriel Grover
For his part, Gabe described himself as "really stressed out" at the time over his return to institutional education. He said he was enormously grateful to find a teacher who could not just "translate his smarts" into interesting, engaging lessons — but who also took an interest in his pupils' well-being outside the classroom.
"Right away, I was made to feel welcome and supported," Gabe told me. "It was like he made it his personal business to be sure that my transition went well, which made a tremendous difference for me."
"He was just really, really kind," Gabe concluded.
His mother, Catherine — who said she homeschooled Gabe for two years because he had "lost his motivation" at school — said her son's "confidence level really skyrocketed" as a result of his lessons with "Mr. K."
"He goes out of his way for the kids," she said of Kimmerly. "And he's fair," she added, "He spreads it around. [His extra effort] is not for just the Gabriels."
Kimmerly said Gabriel was one of those students "who wants to know more. They want to make that connection, they're interested and active, and they do extra, and it's always neat to have kids like that in the class."
By the time he met Gabe, Kimmerly had already made what was in some ways a bigger professional transition even than coming upstate from Manhattan — the move from teaching high school to junior high.
"I had to make a personal adjustment coming from the high school level to the junior high school level. It's still a challenge for me, kind of backing off and not delivering so much material," which would risk overwhelming the younger kids he now teaches.
"Structure is extremely important teaching junior high school, so being well-organized has a lot to do with success. I try to give the kids an agenda that is a list of things we're going to do every day, and a big question that we're going to study every day," Kimmerly explained.
One element of the teaching experience in Odessa that's comparable with Manhattan is the fact that so few of his students in either place were from well-off households. "Most families here are toward the lower level of the income scale because the economy is struggling," he said, "It's not easy … You really have to strive and work hard to make it here," he said.
It's also a very Republican community — "I would say 70-30," said Kimmerly — where there is "a lot of support for President Trump and his administration … and the direction he's taking the country."
"They like that he's unapologetic," added Catherine.
"Two years ago, during the [presidential] election campaign, there was a great deal of discussion about" Trump's politics — which presents an interesting challenge for a civics teacher who describes himself as having "more of a progressive approach."
"I make sure to not spread my personal beliefs," Kimmerly explained, "My job is to give the information as squarely as I can from both sides" and let the students draw their own conclusions.
"We're trying to help these kids get accustomed to what's coming in society," he said. "Society is changing, the country is changing, our economy is constantly changing. Our job is to prepare them for that."
It isn't easy or straightforward. While Kimmerly said many of his pupils are "interested in politics," there are others who are less engaged. "A lot of the kids are not exposed to having been out of this area," he explained. "For some families … education isn't something that's a priority in the household." He said that although many students go on to attend either a four-year college or one of a dozen or so community colleges in the area, "We have a lot of kids here who want to farm and that's what they want to do. I support that."
Regardless of their ultimate destination, Kimmerly believes that his students can benefit from a rounded education, including arts and music and — his personal favorite — sports.
Coaching has been a part of Kimmerly's teaching vocation from his days in New York City. At George Washington, baseball, which he coached for many years, was something close to a religion. "We had players drafted to the major leagues right out of high school," he recalled.
In Odessa, he's continued to coach baseball. The school team is "pretty competitive" in the local league, he said. "Athletics is popular around here … You have the opportunity to go to sectional [championships] in the area. You have the opportunity to go to state championships."
"If you want to play in a sports team in a small school like this, there are no cuts or tryouts, you pretty much just make the team," and that inclusivity is a big plus, he said.
"The teamwork is great. The fact that they go out and compete gives them a lot of pride," he added.
Kimmerly said he has a different view of the authority of the coach on the field, as opposed to the teacher in the classroom.  "Inside the classroom, I would want them to question me," but on the field he's more of a believer in what he calls "the old ways."
"We used to just … say 'Yes, sir!' and do whatever we were told" by the coach. "Those days are over," he said. "And maybe that's OK, maybe I need to change."
Regardless, coaching in Odessa "has been an excellent experience for me… It's great to see them out there competing and being physically active."
Kimmerly, who just turned 40, is content at Odessa.  It's home, and it's where he met his wife, a fellow teacher.  Married two years, they moved just last month out of the family farmhouse where his wife grew up — as four generations of her family had done before her.
The Kimmerlys' new home is situated on land the couple bought from his father-in-law: "it's a beautiful hillside with great views," he says. But whether it's in the quiet hills of Odessa or the bustling heart of Manhattan, the constant has always been Kimmerly's devotion to the craft of teaching and, most of all, to his students.
Photography by Jon Reis
Stories you may like
---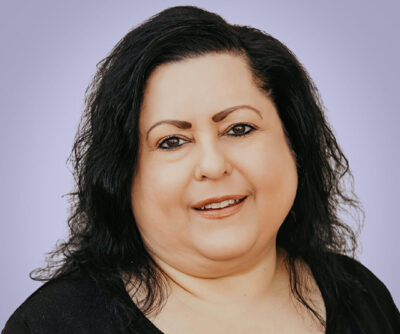 Dana
Johnson
The Good Shepherd Lutheran Day School
Midwest City, OK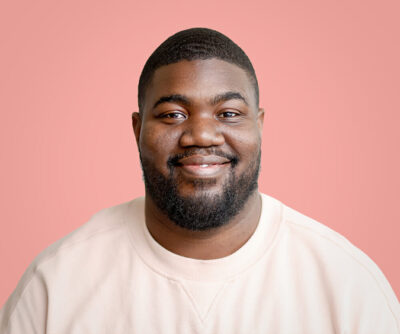 Alexander
Blue
Woodmoor Elementary School
Baltimore, MD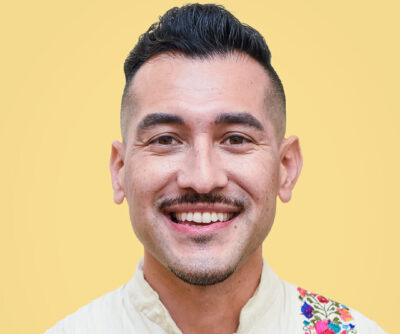 Isai
German
Brawerman Elementary School East
Los Angeles, CA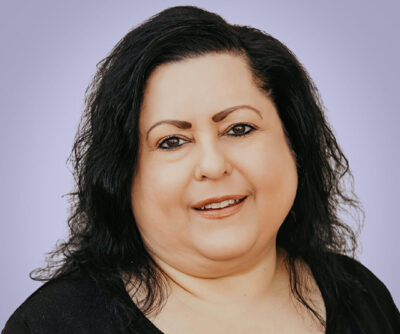 Dana
Johnson
The Good Shepherd Lutheran Day School
Midwest City, OK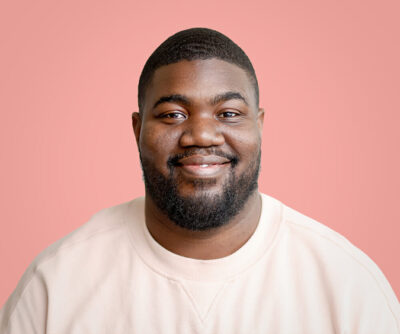 Alexander
Blue
Woodmoor Elementary School
Baltimore, MD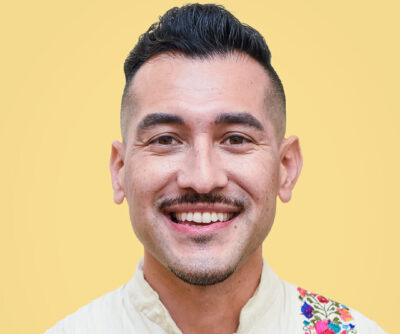 Isai
German
Brawerman Elementary School East
Los Angeles, CA